Comment: Euro 6 trucks
---
New technology driven by Euro 6 emissions standards have seen a significant reduction in vehicle emissions and substantial improvements in fuel economy
When it comes to new heavy vehicles, New Zealand is a technology taker. Why you might ask. Can't we just regulate new technology into our heavy vehicle fleet? The reality is that New Zealand purchases less than half a percent of the world's truck production, so our ability to dictate new technology to truck manufacturers is limited.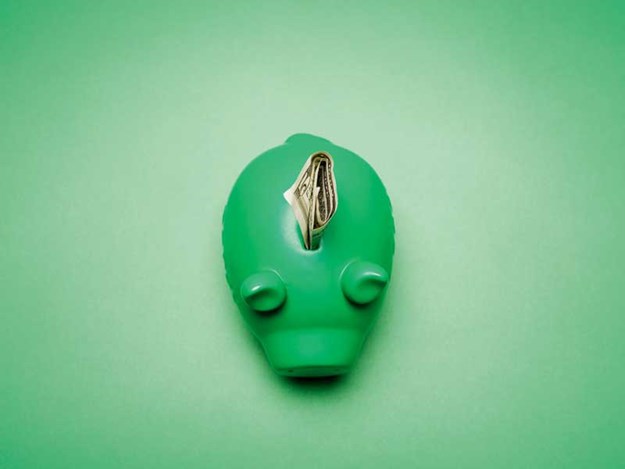 The good news is that the rate of new technology change in new heavy vehicles is outstanding and is showing no signs of letting up soon. This new technology includes many vehicle safety systems, including Stability Control (ESC), Anti-Lock Braking Systems (EBS), Collision Avoidance Systems, Lane Departure Warning Systems, Adaptive Cruise Control, Blind Spot Warning Devices (including cameras), and Driver Monitoring Systems.
New technology driven by Euro 6 emissions standards that have been mandated for all new vehicles put on the road in Europe since January 2013 have seen a significant reduction in vehicle emissions and substantial improvements in fuel economy.
Compared to the previous Euro 5 emissions standard that was mandated five years previously in Europe in 2008, Euro 6 technology has seen dramatic decreases in pollutant emissions, as much as 95% reduction in nitrogen oxide levels and 98% reduction in particulate matter. At the same time, diesel fuel consumption has decreased by an average of eight percent. Compared to even older heavy vehicles, the fuel consumption can be reduced by in excess of 20%.
Some reports out of Europe confirm that Euro 6 heavy vehicles are 10 times less pollutant than modern diesel cars. This is due to much stricter real-world European emissions testing for heavy vehicles.
In New Zealand, the average age of the heavy vehicle fleet is over 17 years old, which has a huge influence on heavy vehicle emissions and fuel consumption. This is a huge opportunity for trucking operators and government to take the lead by putting in place measures that will encourage the uptake of the new technology advantages offered by the Euro 6 standards.
Reducing the average age of the heavy vehicle fleet will significantly reduce heavy vehicle emissions and reduce the consumption of diesel fuel. Perhaps government could look at a range of incentives such as those implemented for electric vehicles to encourage an early take up of this technology.
So, as a trucking operator, how can I take advantage of this new technology? The obvious answer is to upgrade your heavy vehicle fleet to the latest Euro 6 technology. How can you afford it? Everyone's situation will be different. If I use the example of a truck and trailer unit travelling 150,000km per annum consuming 60 litres per 100km (1.67 km per litre), versus a new Euro 6 truck and trailer consuming 45 litres per 100km (2.2 km per litre).
The new truck and trailer will consume 22,500 litres less diesel per annum. At a diesel purchase price of $1.30 litre this is a saving of $29,250 per annum. Over seven years, the total savings would be more than $200,000—a significant contribution to the cost of a new Euro 6 truck.
On an average, fuel represents about 30% of a trucking operator's overall costs. Any opportunity to reduce this cost not only goes to the trucking operators' bottom line but also by reducing the fuel consumption, vehicle emissions are also reduced.
When upgrading your heavy vehicles, if you haven't already, moving from 44,000kg gross combination mass to 50,000kg gross combination mass (HPMV) can reduce your vehicle emissions and fuel consumption further, as you will need fewer heavy vehicles to shift the same tonnage.
Investing in driver training will see opportunity for further reductions in fuel consumption, thereby reducing vehicle emissions even further. A number of the new heavy vehicle distributors have dedication vehicle performance coaches who can train your drivers to get the best out of your new vehicle features, including training to reduce fuel consumption even further. At a minimal cost, this has the potential to reduce fuel consumption by another eight percent.
Driver monitoring systems, including in-cab cameras and GPS-based telematics are an important tool in improving driver behaviour. These systems generate data from the vehicle that can be used to encourage drivers to behave in line with company policies, where they are held accountable for unsafe and inefficient behaviour, including speeding, harsh braking, rapid acceleration, fatigued driving, or other inappropriate behaviour. This data can also be used to reward good behaviour, an opportunity for the trucking business to share the savings with their drivers.
This is undoubtedly an exciting period of change for the trucking industry. Understanding and utilising these new technologies can empower trucking operators to better serve their customers.
Taking advantage of and leveraging these new technologies can make your business more environmentally friendly and help increase your revenue and lower your costs. A win-win for everyone.
Find more trucks for sale in NZ.
Keep up to date in the industry by signing up to Deals on Wheels' free newsletter or liking us on Facebook.