Book reviews: September 2019
---
Check out the reviews of the latest titles to hit the bookshelves. Also, find out how you could win a copy of Hayden Paddon's Driven: My Story.
Driven: My Story
Hayden Paddon
Penguin Random House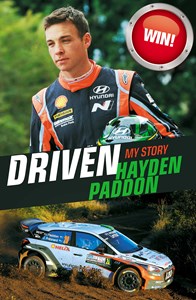 $40
Reviewed by Steve Atkinson
5/5 stars
I followed rallying a few years back along with a lot of other Kiwis, but as it dropped from mainstream media, the sport also fell away from my radar.
So it's refreshing to see the adrenalin-filled madness coming back into vogue, thanks in part to Hayden Paddon, the small town Canterbury-born driver. His autobiography is a well-written yarn that has a big degree of sincerity to it, as it follows him from his first foray into motoring with a small cart his dad built through to the highest points in rallying, along with its highs and lows. The book is certainly a good read and much better than even I expected.
Be in the draw to win a copy of Hayden Paddon's Driven: My Story
The competition closes at 10am on 10 September 2019
Richard Emerson: The Hopfather
Michael Donaldson
Penguin Random House
$45
Reviewed by Steve Atkinson
3/5 stars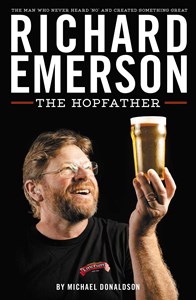 For me, when it comes to biographies, I shiver when sports fans write about their favourite sports star, as often, the writing comes wrapped in shiny tinsel and the whole thing has a one-sided view to it. Well, that is how the subject of Richard Emerson of Emerson beer fame felt like as I learnt about this life.
Born almost completely deaf (we are reminded of this constantly), Richard overcame the adversity of growing up in a loving middle-class family before finally finding his feet by establishing the famous brewery. He and his investors eventually raised the ire of the beer community by turning to the dark side and selling to a multi-national for a substantial amount of money.
The book is quite good in parts as we are given access to some of the business and personal dealings, although, I can't help but feel that a lot of the text was filtered, as we are served with what I'm sure a beer maker would describe as a brew for the masses and lacking a bit of hop. Still, all that aside, it's quite readable in parts and one that will fill a few knowledge gaps for the dedicated beer fiends.
Historic New Zealand Racing Cars
Steve Holmes
Bateman Books
$39.99
Reviewed by Steve Atkinson
5/5 stars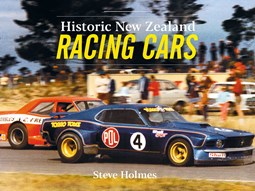 If you're like me and remember the era of the days when good old Kiwi grafters with access to some coin were able to put together top-end race cars, then this is the book for you.
It brings back names like Paul Fahey, Leo Leonard, Rod Coppins and, of course, Bruce McLaren. Many of the cars will be familiar to those with greying hair, such as Paul's Ford Capri, the PDL Mustang, and who can forget Robbie Francevic's Custaxie, which was a hybrid of a 1955 Ford Customline and Ford Galaxie, or the Miss Victorius Vauxhall Victor that took out the 1976 New Zealand Saloon Car Championship.
Author Steve Holmes delivers the goods with a solid well-researched book that definitely requires space on the shelf.
Keep up to date in the industry by signing up to Deals on Wheels' free newsletter or liking us on Facebook.