Old School trucks: Hilton Haulage—Part 2
---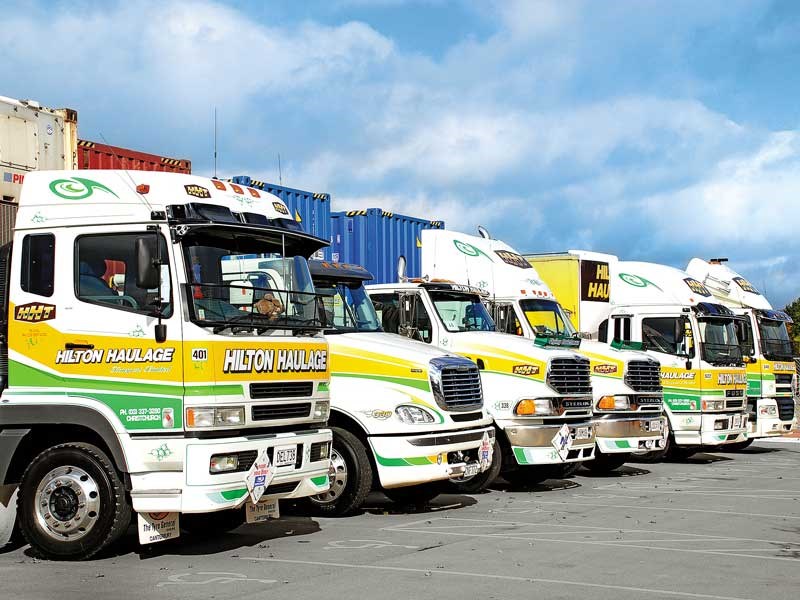 Hilton Haulage have always been huge supporters of local truck shows; this line-up was photographed at the 2007 Christchurch Truck Show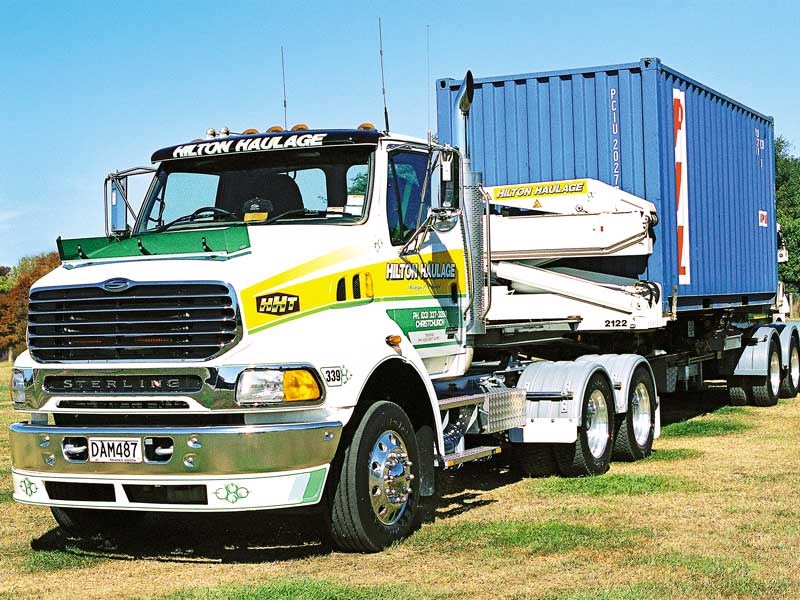 Sterlings continued to have a large presence in the fleet during the late 2000s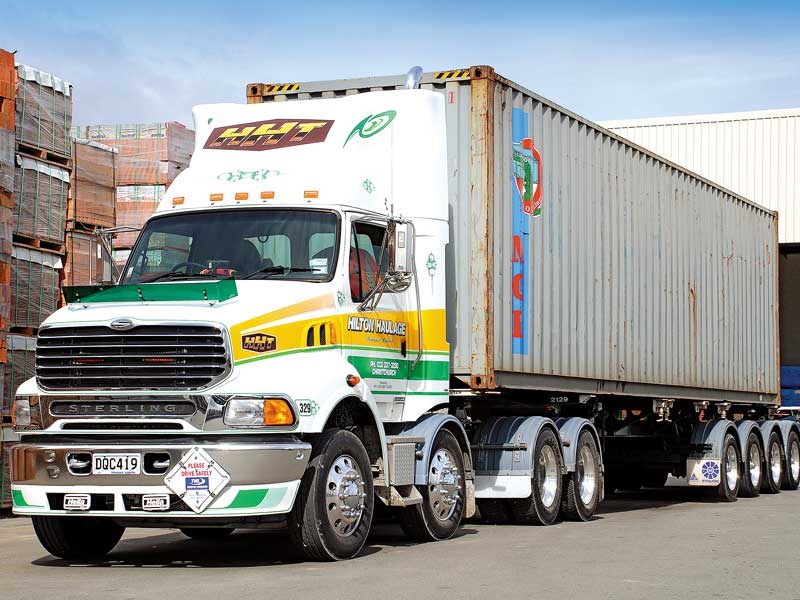 This 8x4 Sterling joined the Christchurch-based container division and was pictured near-new in 2007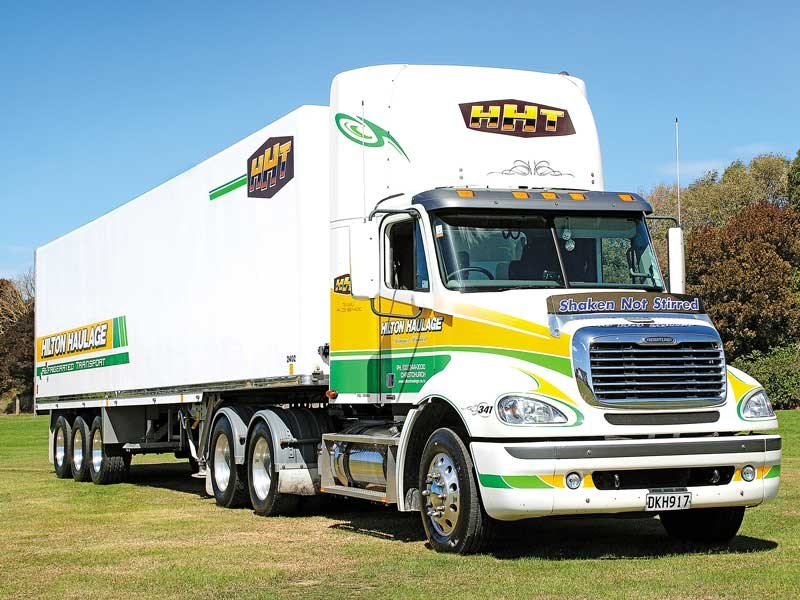 Freightliners continued to be phased into the fleet and Sterlings ceased to be manufactured, which no longer made them an option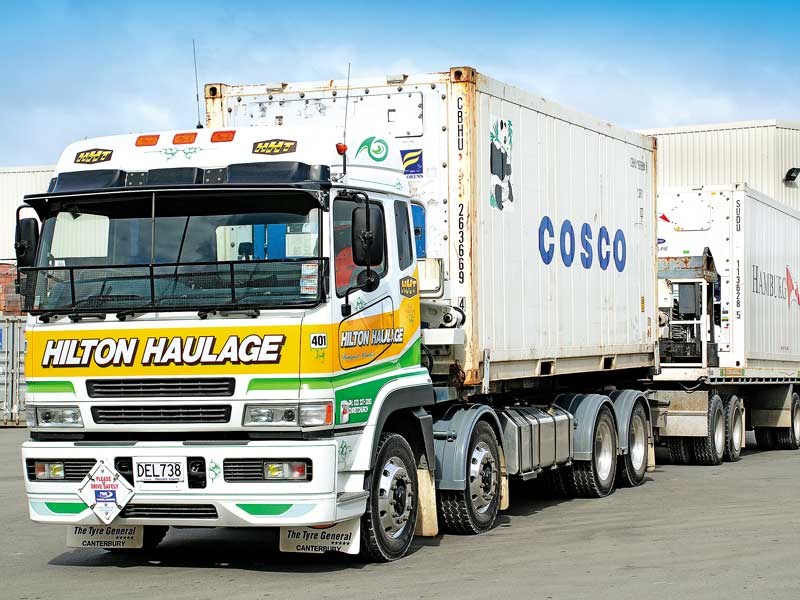 Don't forget the Jappas; this Fuso was added to the fleet in 2006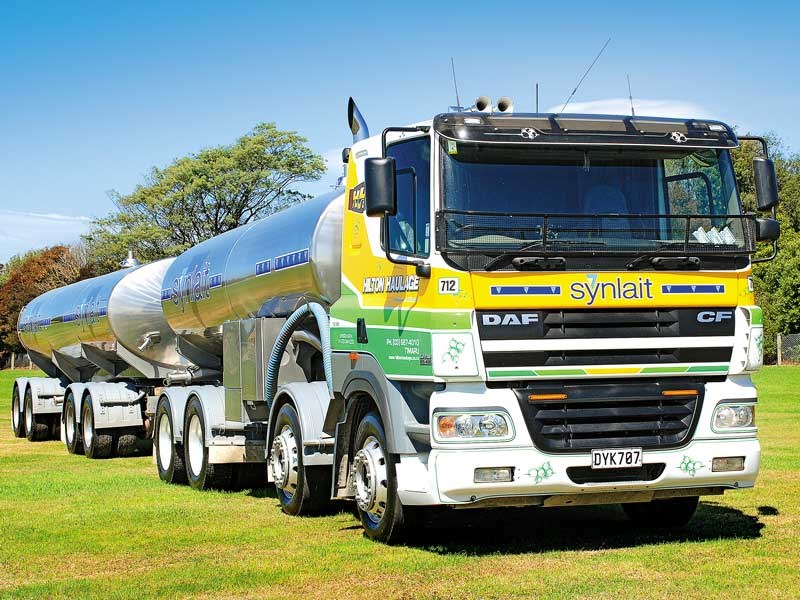 The dairy industry became a big part of Hilton's work in the mid-2000s and the CF85 DAFs were prominent in the tanker fleet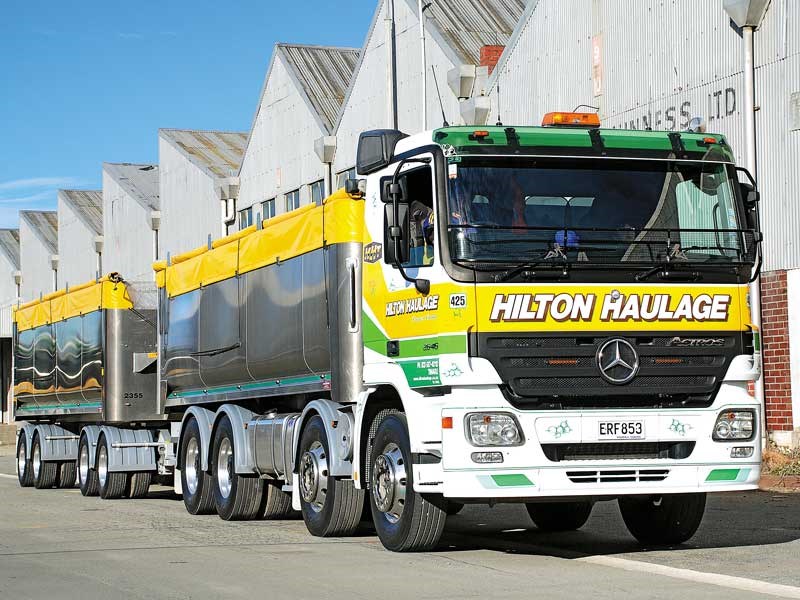 Mercedes-Benz Actros found favour in the late 2000s, specifically in the eight-wheeler truck and trailer specification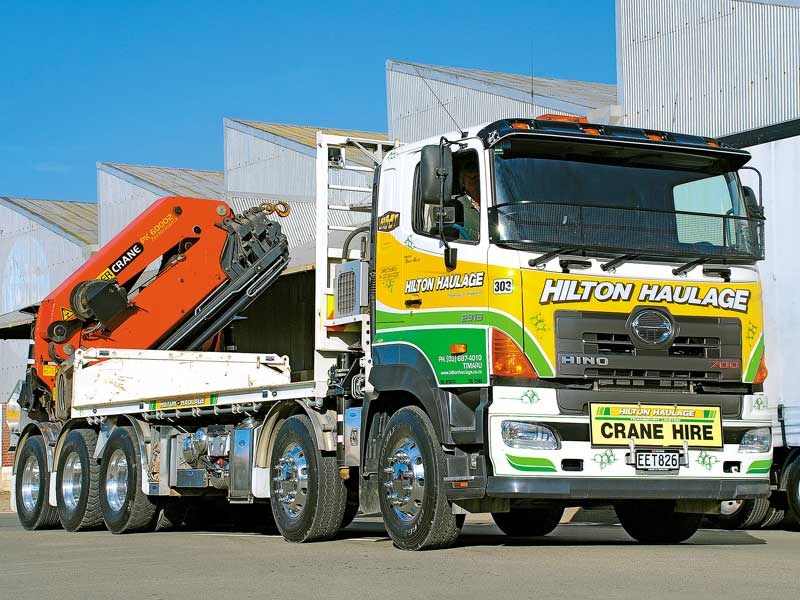 Crane truck work has long been part of the Hilton arsenal with 11 crane trucks currently in the fleet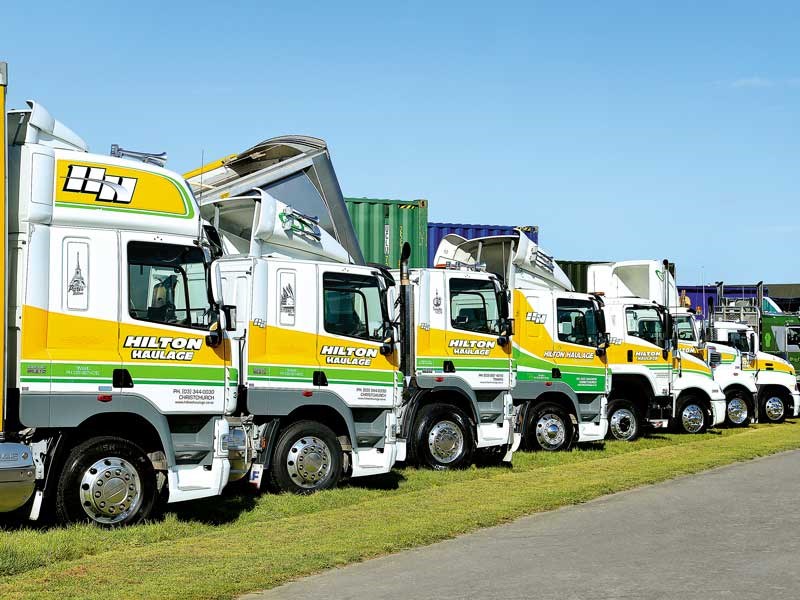 The stunning Hilton line-up at the 2014 Christchurch Truck Show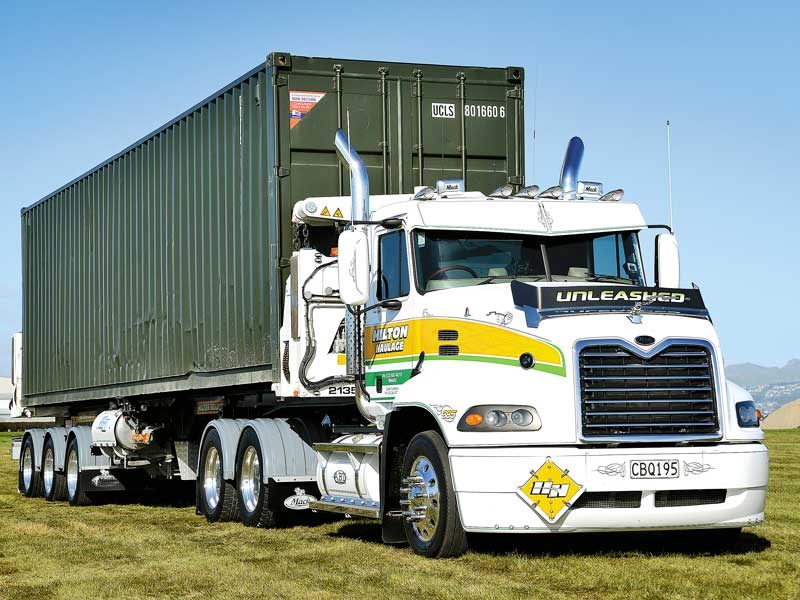 Decades after his father was an owner-driver at Hilton, Kelvin Anderson became one in his own right with this Mack Vision on swinglift duties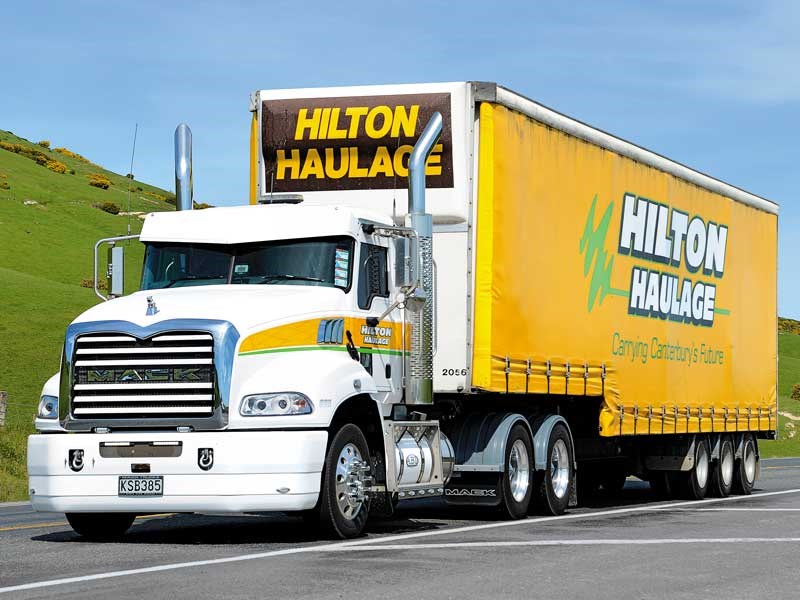 Kelvin replaced the Mack Vision with this equally stunning Mack Granite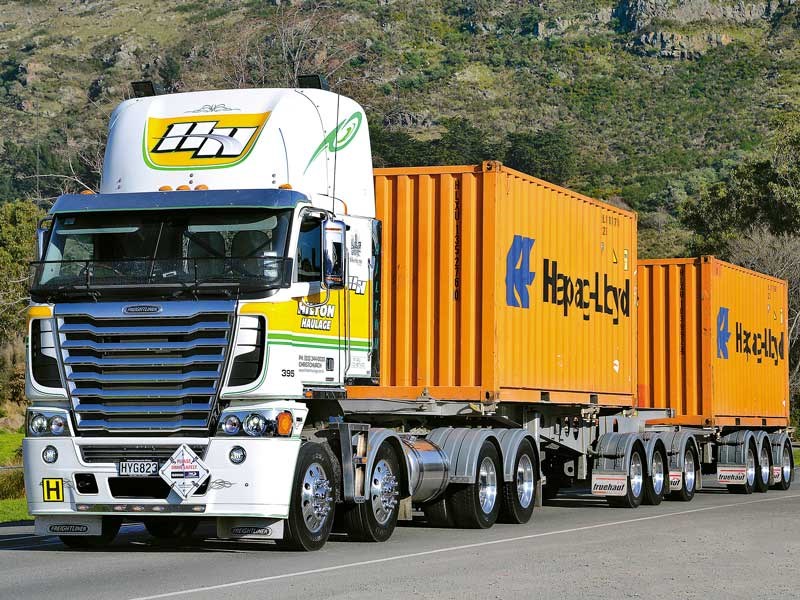 High-productivity combinations hit the road soon after the HPMV rules were introduced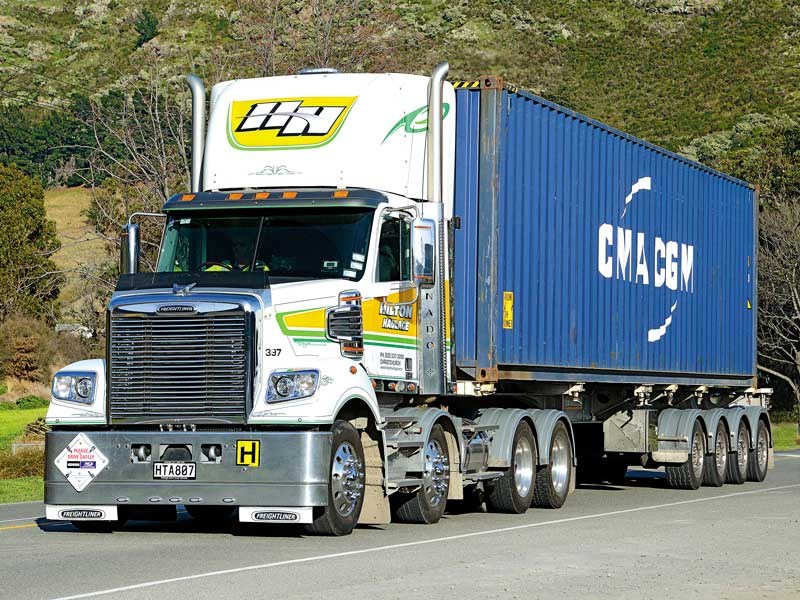 One of a pair of the imposing Freightliner Coronados that joined the fleet in late 2014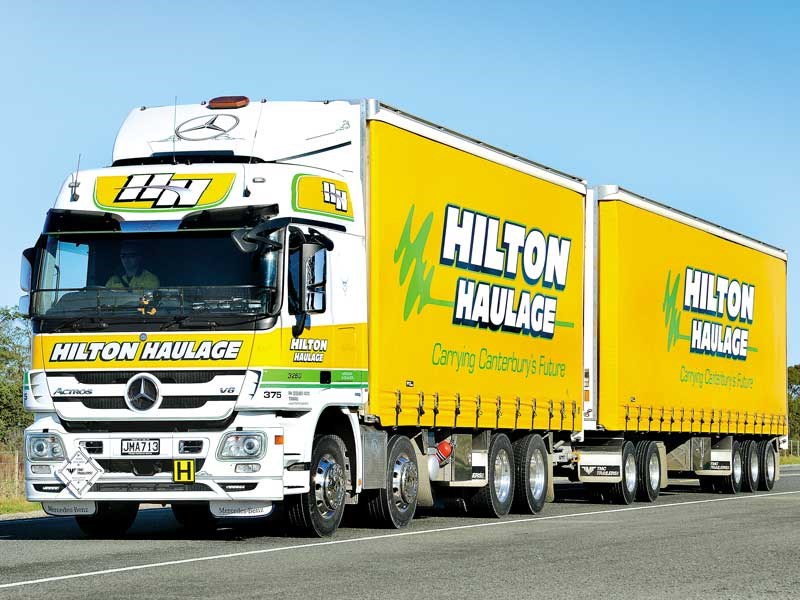 This high-spec 3260 Mercedes-Benz Actros hit the road in 2016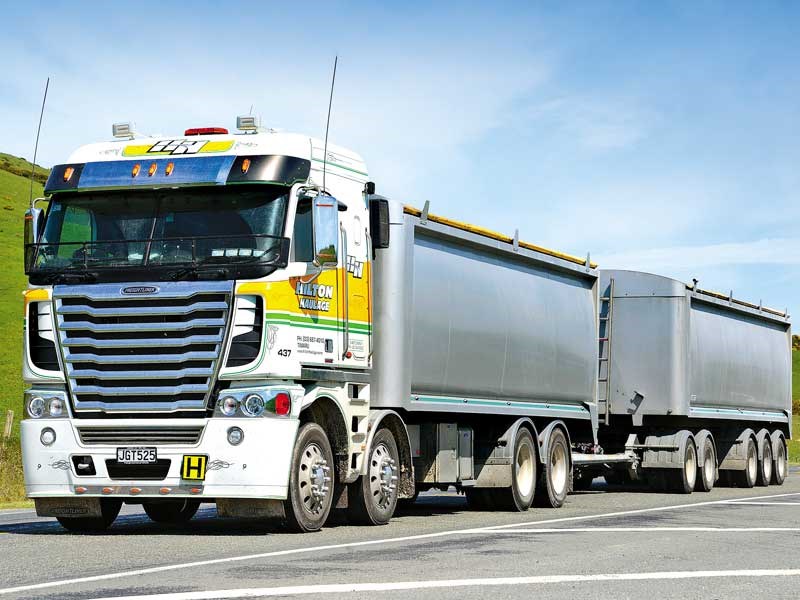 Many Freightliner Argosys have found their way into the bulk fleet, predominantly carting coal to various milk factories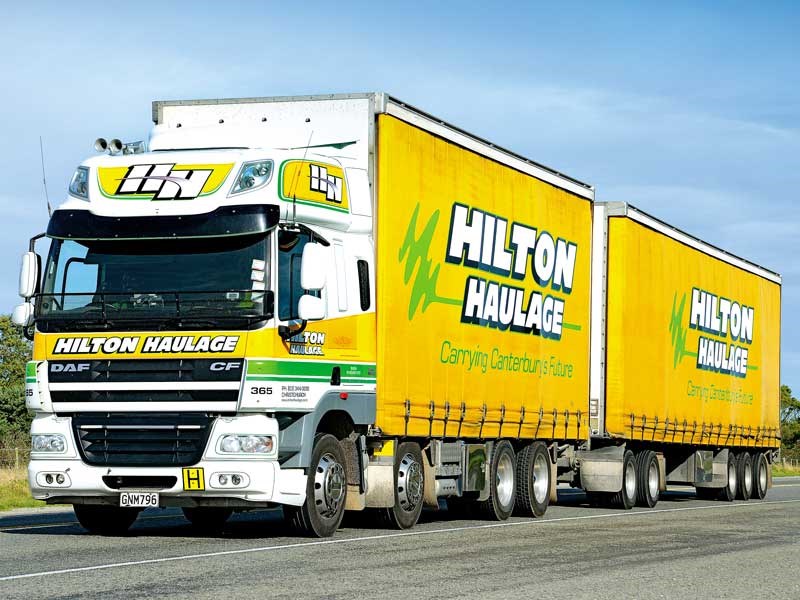 DAF retains a stronghold and remains popular as a fleet truck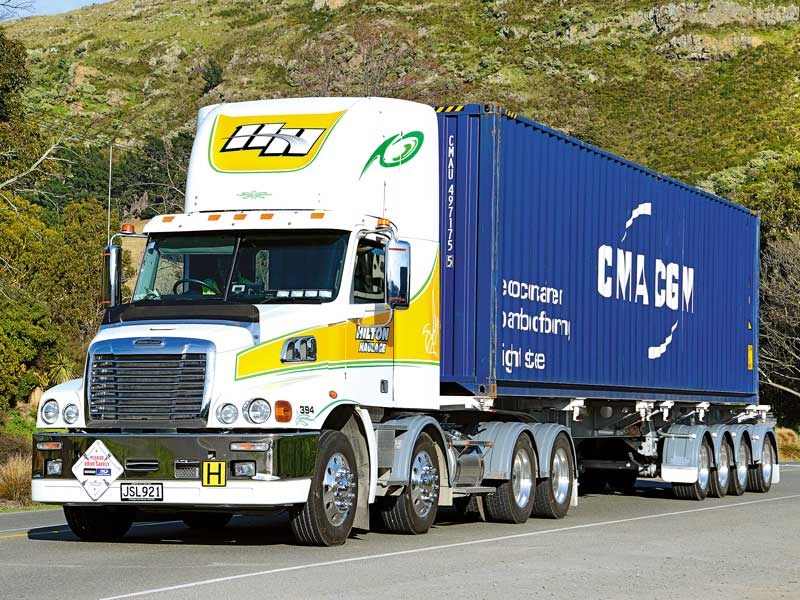 The Freightliner brand also continues to have a large presence in the fleet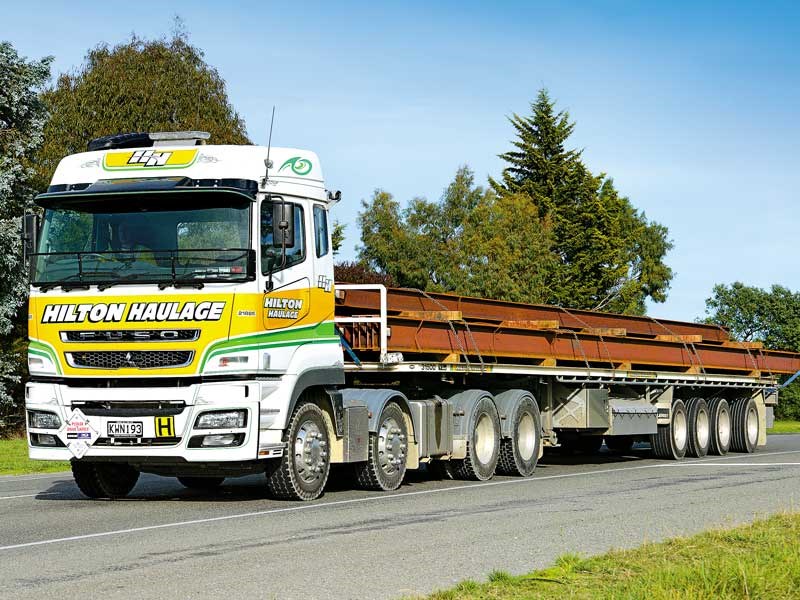 Four new eight-wheeler FUSOs joined the fleet in 2017. They were locally converted from truck chassis to tractor units to tow Quad-Semis.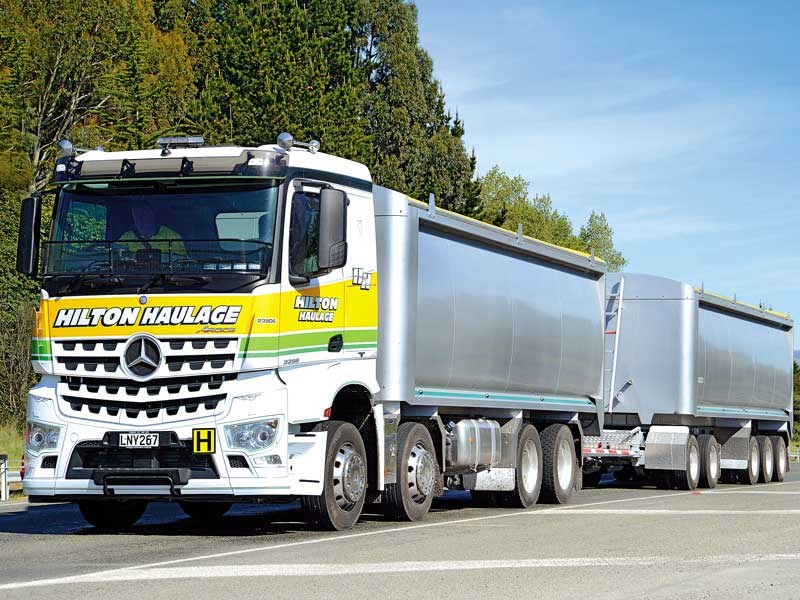 New Mercedes-Benz Arocs have been among the latest purchases

Last month, we featured an array of Hilton Haulage trucks dating back to the late '80s through to the early 2000s when Sterlings, Freightliners, and Fusos dominated the fleet
The Sterling Trucks Corporation (owned by Freightliner) ceased production of heavy trucks in 2009 so was no longer an option for Hilton, however, Freightliners continued to be a dominant brand in the fleet. It was, therefore, a natural progression that Mercedes-Benz then joined the fray alongside their Freightliner stablemates.
The crane truck division had a preference to Hinos for a time and DAFs entered the fleet in force when Hilton began servicing the dairy industry in the mid-2000s.
One truck that stood out from the rest of the fleet was a meticulous Mack Vision run by owner-driver Kelvin Anderson on Swinglift duties. This was several decades after Kelvin's father, Bruce Anderson, was an owner-driver with Hilton and Bruce ran an R-model Mack prior to the management buyout in 1994, of which he was a part of.
Kelvin replaced the Vision with a stunning Mack Granite, however, this truck is no longer in Hilton livery. One of the biggest developments at Hilton Haulage since the management buyout in 1994 occurred in March 2016 when Ngai Tahu Holdings took a 50% stake in the business and the company changed to what is now known as Hilton Haulage Limited Partnership.
Today, Hilton Haulage has grown to become a huge force in the South Island and more recently have established a presence in the North Island. The South Canterbury-based firm now boasts a fleet of more than 150 trucks and 200 trailers, which can be seen New Zealand wide. 
Read Old School Trucks: Hilton Haulage—Part 1
See more trucks for sale in NZ.
Keep up to date in the industry by signing up to Deals on Wheels' free newsletter or liking us on Facebook.