Comment: Is your business competitive?
---
Gaining a competitive advantage in this industry takes perseverance and hard work. David Boyce, CEO, NZ Trucking Association shares some tips.
Every business needs a competitive advantage to distinguish itself from the competition. This is especially true in the trucking industry where competition is fierce, costs such as wages and fuel are increasing, finding good staff is at times a challenge, regulations are getting tougher, rates are always under pressure, margins are low, and too often there are trucking operators who are buying business on price, with no real understanding of their true business costs. This is a recipe for financial disaster.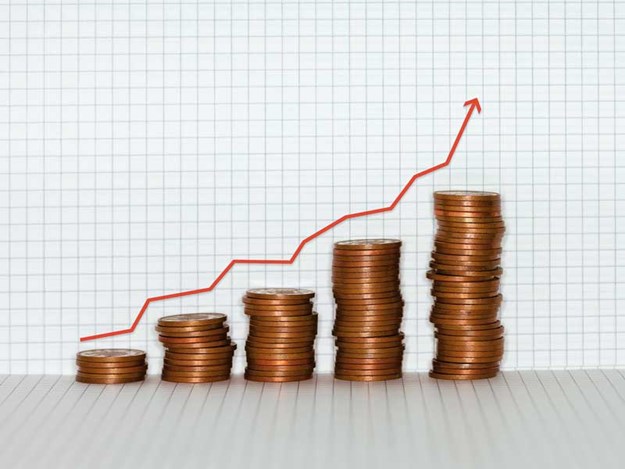 Gaining a competitive advantage in this industry takes perseverance and hard work. Every business is different, so here are some ideas that will help your business gain a competitive advantage, and best of all they don't cost a fortune.
Learn to understand your customer's needs. Then you can tailor your services to match your customer's requirements and expectations. Understand their problems and you may be able to create an opportunity for your business.
Always make your customers feel valued. Train all your employees to provide exceptional customer service at every level of your business. Even though price can be an initial factor, it's good old-fashioned service that will keep your customers loyal. Develop a service promise with your customers, so that you can always exceed their expectations. Always keep your promises. Keep in touch with regular updates on your business.
Never underestimate the value of training your staff. Your staff are the face of your business that your customers interact with the most. Make sure that they are trained to do the job the correct way. Train them to be courteous and respectful and present themselves in a clean and tidy manner.
Be specific about your target market. Very few trucking operators are successful by trying to be all things to all people. If you have an area of expertise, leverage this knowledge, and try to be the best at what you do. Find a niche and specialise. Potential customers are attracted to businesses that are specialists in their field.
Develop and maintain a professional image and brand. Present your trucks and other vehicles immaculately in a common theme, with the same base colour scheme, professionally designed signage/logos that clearly display your business brand, with your contact numbers and website clearly displayed. Carry this theme across to your employees' uniforms and business stationery, website, etc.
Never underestimate the power of a good database. Research and build a database of all your customers, both current and previous, and include potential customers. Know who your competitors are. Send out regular e-mails with information that your customers will want to read. It may be details of a new service, a change in legislation, or a special discount next time they use your services.
Research successful trucking businesses for inspiration. What is their point of difference to their competitors? Is it the presentation of their vehicles and employees? Is it their service levels? What makes them successful? Look at their website for ideas.
Never underestimate the power of a simple business card. Look at the option of using the back of your business card as a quote card or consider something different, such as a business card that's attached to a note pad, like what a few Real Estate agents give to clients. That way, your business card is always in front of your target market. Consider useful novelty items such as branded desktop items, including pen holders or paperclip holders, to keep your business in front of your key customers.
Participate in truck shows and community events. These are a great opportunity to further promote your business to a wider audience and help foster engagement with your local communities.
If your vehicles win any awards, you can use these in business promotional material. They make great content for your website. Support positive industry initiatives such as the Safety MAN Road Safety Truck. This further reinforces your business brand to the wider community in a positive manner.
Take advantage of networking opportunities, including seminars and conferences. A lot of these events are free or a relatively low cost to attend, providing a great opportunity to increase your knowledge base and an opportunity to develop more valuable business contacts.
As an example, your business may offer a regional service, but with networks you develop at these events, you may be able to join forces with other regional operators to offer a joint service to a larger market.
Develop an attractive website. Look at other trucking operators and business websites for ideas. Make your website is easy to navigate. List all the services you provide, along with all your relevant contact details. Include feedback statements from existing customers; this can be a powerful marketing tool.
Seek advice on how to maximise your website profile. Go with an easy-to-use website that enables you to make updates and changes without having to spend a small fortune with website developers. Most potential customers use the internet to search for a new trucking operator rather than the old traditional methods of Yellow Pages etc., so you need to have a good online presence. See if you can get suppliers or customers to put links from their websites to yours, as this will help drive more business your way.
Be easy to do business with. Nothing puts customers off your business quicker than not being able to contact you easily. With modern smartphones that receive and send e-mails, you can quickly answer customer queries, even if you are not able to take their calls immediately.
If you cannot resolve a customer's issue immediately, acknowledging that you have received the message and will reply in due course is a far better response than to not reply at all.
Use social media. Having a well-supported Facebook page is another means of keeping in touch with important contacts and relating to a wider audience. But make sure that you avoid any negative comment, as this has a habit of being misused.
LinkedIn is the business version of Facebook and can be a fantastic tool to develop new contacts with business people that you would not normally have access to. Spend some time developing your profile on these sites, and it can be rewarding.
Keep up to date in the industry by signing up to Deals on Wheels' free newsletter or liking us on Facebook.