Book reviews: June 2019
---
Deals on Wheels reviews some of the latest titles to hit the bookshelves
Furious Hours: Murder, Fraud, and the Last Trial of Harper Lee
Casey Cep
Penguin Random House
$38
Reviewed by Delaney Smith
4/5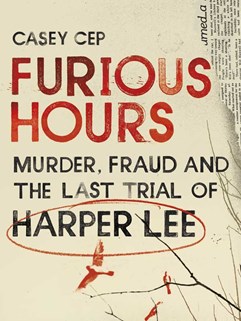 In his debut book, Casey Cep brings the story of an Alabama serial killer and the true-crime book that Harper Lee worked on obsessively in the years after To Kill a Mockingbird.
The protagonist is a preacher named Willie Maxwell suspected for murder. His past two wives, brothers, nephew, and stepdaughter have all died in suspicious circumstances and there are whispers of secret voodoo practices and life insurance fraud.
Despite the mounting evidence against him, Tom Radney protects him from legal trouble. But then the Reverand is shot dead. With Alabama consumed by these gripping events, it doesn't take long before Harper Lee—intrigued by the case—makes a journey back home to witness the trial, in a hope to write her first non-fiction book.
While the book never made it to the stands, Furious Hours brings to light the story of the Reverand, interwoven with a vivid account of Harper Lee's quest to write another book.
I Spy
Tom Marcus
MacMillan
$34.99
Reviewed by Steve Atkinson
5/5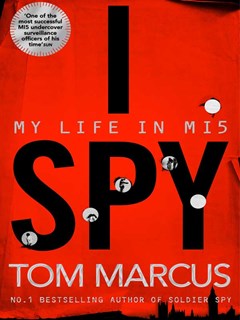 Much like new parents making everything safe while their baby toddles around learning to walk, I reckon the UK's MI5 security service does much the same for the general public. Tom, an ex-surveillance officer for the top secret government organisation, gives us an unsettling insight into some of the operations he was part of and the intricate details a spy team would go to in order to obtain critical information and keep their team and family members safe from retribution.
It seems terrorist cells are very much the flavour of the times, and one particular last-second prevention of an attack that Tom was involved in does make me wonder what sort of world lies beyond our everyday doe-eyed acceptance of things. Tom takes us through his early life and work (if you can call it that) along with his decision to leave the service after suffering post-traumatic stress, through to his falling into the writing gig. This is a top book that isn't all chest-beating-alpha-male hype but a well-thought-out considered read. Highly recommended.
Zen—The Art of Simple Living
Shunmyo Msuno
Penguin Random House
$35
Reviewed by Steve Atkinson
5/5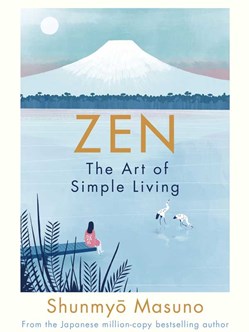 We all like to chill out, and generally this consists of a couple of beers with mates. Trouble is, after two or three ales, most conversations start to hit the downhill slope and rarely ever recovers.
This is the point I would suggest reaching for this little, almost pocket-sized book and having a read of one or two pieces of salient advice.
Broken into four sections, Section One: 30 Ways to Energise Your 'Present Self' suggests discarding what you don't need, while Section Two: 30 Ways to Inspire Confidence and Courage for Living offers the advice of every so often to try to stop thinking.
Both pieces are good to consider when dealing with some people. Section Three, 20 Ways to Alleviate Confusion and Worry, and Section Four: 20 Ways to Make Any Day the Best Day also contain simple, easy-to-follow information on how to make life worth waking up for. This may sound a bit leftfield, but throw this book in the cab of the truck or machine and take a look every now and again just to help clear the cobwebs. 
Keep up to date in the industry by signing up to Deals on Wheels' free newsletter or liking us on Facebook.