Comment: Accuracy of dangerous goods documentation vital
---
Transport operators can expect greater scrutiny of their dangerous goods documentation when transporting such cargo on Cook Strait ferries and at roadside Police checks as a result of increased poor practice over recent times
The NZ Shipping Federation and Cook Strait ferry operators have publicly voiced their concern over a growing trend of transporters carrying undeclared or incorrectly labelled dangerous goods onto the ferries.
RTF takes these concerns very seriously as should all operators and members of the public who use the ferries.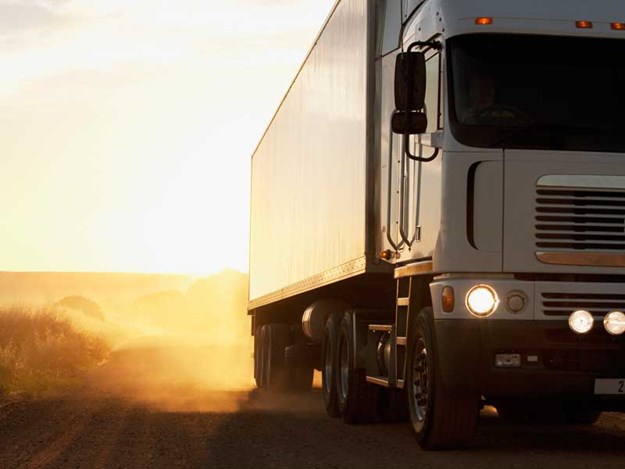 It's disappointing to hear reports that some transport operators have been caught attempting to take undisclosed dangerous goods on regular sailings, instead of catching early morning sailings, which carry fewer passengers, but allow cargo deemed higher risk. This is a serious situation and something that the whole industry should take a dim view on.
The consequences of such non-disclosure are potentially life-threatening. A ship's crew must make sure that dangerous cargo is carried appropriately and is stowed safely once abroad. This not only means restricting the carriage of those goods to the sailings that carry fewer passengers but also ensuring that certain cargoes are not stored near each other and are carried on the appropriate decks.
These precautions can only be taken if the ferry's crew have accurate information on what the cargo is. In the event something does go wrong on-board, a ship's crew also needs to know the precise technical information relevant to the dangerous goods they are carrying as this dictates the necessary response to any emergencies that may take place.
Fires on roll-on, roll-off ferries are not uncommon overseas and, therefore, ferry operators already have a zero-tolerance approach, whereby any discrepancies found in documentation and cargo result in trucks being rejected from sailings. Ferry operators are also committed to reporting any dangerous goods issues to the regulatory agencies responsible, with NZTA acting as the gateway.
If you're transporting dangerous goods onto ferries, make sure your documentation is 100% accurate. Make sure your dispatchers are trained in dangerous goods documentation and that they take their responsibilities seriously.
Operators who cut corners on this kind of compliance not only put their business at risk and negatively impact the public perception of the industry but are also risking the lives of ferry passengers, crew and, of course, their own drivers.
2019 RTF Conference
Registration for the 2019 RTF Conference is now available online at rtfconference.co.nz.
This year's conference will take place on Tuesday, 24 and Wednesday, 25 September at Wairakei Resort near Taupo.
The conference is focussed on the issues and topics that are of central concern to our livelihoods and the wellbeing of those we employ and do business with. Delegates will hear from a variety of interesting speakers and partake in discussions on how we can all work to ensure the future prosperity of the industry and those who work within it. The conference will also celebrate and recognise our industry's critical role in increasing the economic productivity of New Zealand.
An early-bird special, which will save you up to $125 per person on your registration, is available now, so get in quick. Accommodation at Wairakei is also available for booking through the conference website.
As always, I'm keen to hear feedback from those of you at the coalface of our industry so please don't hesitate to contact me or the forum office on any issue you may have. 
Keep up to date in the industry by signing up to Deals on Wheels' free newsletter or liking us on Facebook.