Book reviews: May 2019
---
Deals on Wheels reviews some of the latest titles to hit the bookshelves
The Lost Stars: Perilous Shield
Jack Campbell
Penguin Random House
$32.95
Reviewed by Steve Atkinson 
3/5 stars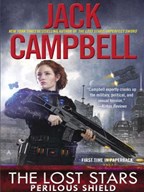 Aiming at tidying up some of my book stash, I happened across thi
s sci-fi read, which had been sitting for quite some time waiting for its time of reckoning. The book itself is part of the Lost series from Jack Campbell.
This offering has two rival ex-Syndicate CEOs independently running their part of space until some nasty pieces of alien life decide that they want to make the Midway star system their own and make their point known by dropping a whole lot of battleships in for a not-so-friendly visit.
Now what I didn't tell you earlier is that the two rival CEOs are a him and her, so as is to expected, prepare for some sci-fi writer influenced flirting. What I'm saying here is don't expect much; suffice to say, the internalisation of thoughts by each CEO is not a pleasant side plot to the real story.
Oh, there's also a bunch of other rivalries going on, and that's all before the aliens fire the first salvo. All in all, it's not a bad read and Jack does a good job of keeping the reader up to speed with previous books in the series with little explanations along the way.
The Corners of the Globe
Robert Goddard
Penguin Random House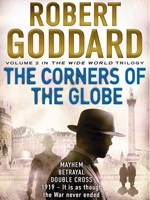 $36.99
Reviewed by Steve Atkinson
3/5 stars
We step back to around 1919 as snotty rich boy Max (real name James), an ex-WWI-fighter-ace-turned-spy, heads to Scotland to get his hands on a secret document—on-board a captured German ship and being held by the boat's Captain—that may have something to do with the meetings taking place in France as the victors work at carving up their spoils after the Great War.
The document has the goods on a person that everyone wants to speak seriously with and poor Max-James gets himself in all sorts of bother after uplifting it in a fairly decent cat and mouse chase.
Roger Daltrey: Thanks a lot Mr Kibblewhite
Roger Daltrey
Allen & Unwin
$39.99
Reviewed by Steve Atkinson
4/5 stars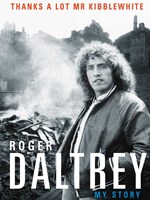 First off, if you're wondering who Mr Kibblewhite is, well he was Roger's headmaster, who told him he'd not amount to anything. After reading the biography from The Who's lead singer, I searched through my archived vinyl in the shed and the few albums I found, along with numerous YouTube clips, have reacquainted my ears with the music of this great band.
Pretty much required learning for any truckie or contractor I reckon. This band, which originated in the 1960s, turned music upside down and, in my opinion, forged the path for a lot of the music we have today.
Roger delivers a not-too-shabby rendition of his experiences with The Who, along with memories of the deaths of drummer Keith Moon and bassist John Entwistle. By all accounts, his relationship with songwriter and guitarist Pete Townshend sounds fragile at the best of times.
The writing is handled quite well, although, at times, it does seem a little sanitised. I guess even the hardiest of rockers need to grow up eventually.
Keep up to date in the industry by signing up to Deals on Wheels' free newsletter or liking us on Facebook.