Comment: Auckland speed limits must remain practical
---
Road Transport CEO, Nick Leggett, discusses the impact speed reductions could have on Auckland
Auckland Transport's proposal to reduce some speed limits in Auckland is, I believe, a misguided attempt at making roads safer that could seriously hurt productivity and ease-of-movement within the region.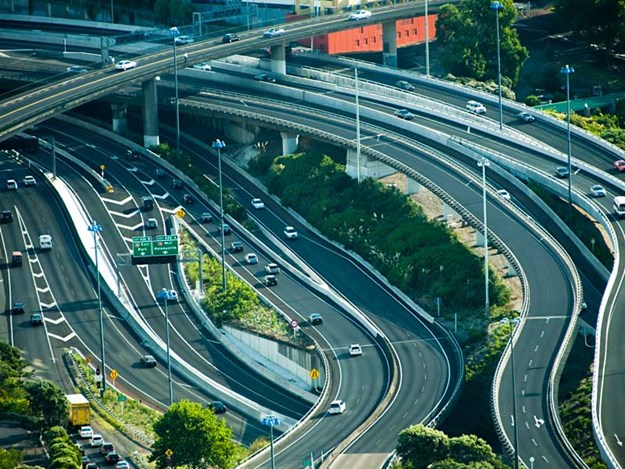 Auckland Transport is undertaking public consultation over speed limits across over 700km of Auckland roads and as part of that is suggesting a speed limit of 30km/h for 72km of central city and town-centre roads.
While this is being done in the name of safety, I have not seen any evidence that dropping speed limits beyond the 40km/h compromise that the AA has suggested will make any measurable difference to the number of serious accidents in the areas proposed. I am concerned that the proposal, if enacted, could have an impact on the region's productivity, not least the flow of freight in and out of the city.
I strongly agree with the AA that when traffic is flowing, trying to get people to drive at such a slow speed as 30km/h would require 'relentless enforcement', which is completely impractical for an already stretched road policing unit.
I am not one who believes in setting rules that are unenforceable. While much of the focus has naturally been on the implications of the 30km/h limit, 90% of the roads in the proposal are rural roads that could have their speed limits reduced from 100km/h to 80km/h or in some cases 60km/h.
It's difficult to make a general comment that covers each specific case but I am concerned that such a diversity of speed limits across the region would make it likely that drivers will become genuinely confused as to what speed limit applies where.
RTF agrees that safety should be a priority when it comes to decision-making around transport and we do not shy away from measures that work. However, there's only so far you can take this before the insistent strive for safety and complex layering of rules impacts on ease-of-movement, productivity and public compliance.
What Auckland needs is a pattern of speed limits across the region that balance the needs of private transport, public transport, commuters, and freight.
A regime that is intolerant to practicality, demands unrealistic enforcement or is too complex for everyone but the most pointy-headed transport planner will do nothing to enhance public safety and will lead to growing intolerance from those who live and carry out their businesses in the Auckland region.
Dates for the 2019 RTF Conference
Finally, I can announce the dates for the 2019 RTF Conference. This year's conference, which is being organised by RTANZ Region 2 and CARTA, will take place on Tuesday, 24 and Wednesday, 25 September at the Wairakei Resort near Taupo.
More information on the event will be available on the RTF website and in industry publications in the near future. Nominations are also open for the 2019 NZ Road Transport Industry Awards and Castrol Truck Driver Hero Award to be presented at the gala awards dinner at the conference.
The nomination process is straightforward, so if you know someone or an organisation that you think deserves broad industry recognition get that nomination in. Entry guidelines and information on how to make a nomination are available on rtfnz.co.nz.
Finally, I'm always keen to hear from those at the coalface of our industry so please don't hesitate to contact me if you have any feedback you wish to pass on.
Keep up to date in the industry by signing up to Deals on Wheels' free newsletter or liking us on Facebook.