Old School Trucks: D.T. King & Co—Part 1
---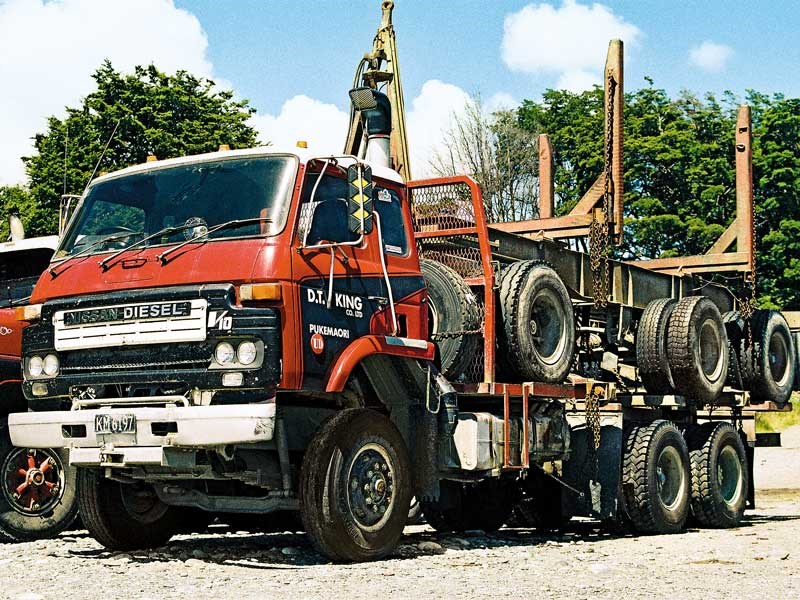 A CW51 V8-powered Nissan Diesel logger pictured in Tuatapere in the late '80s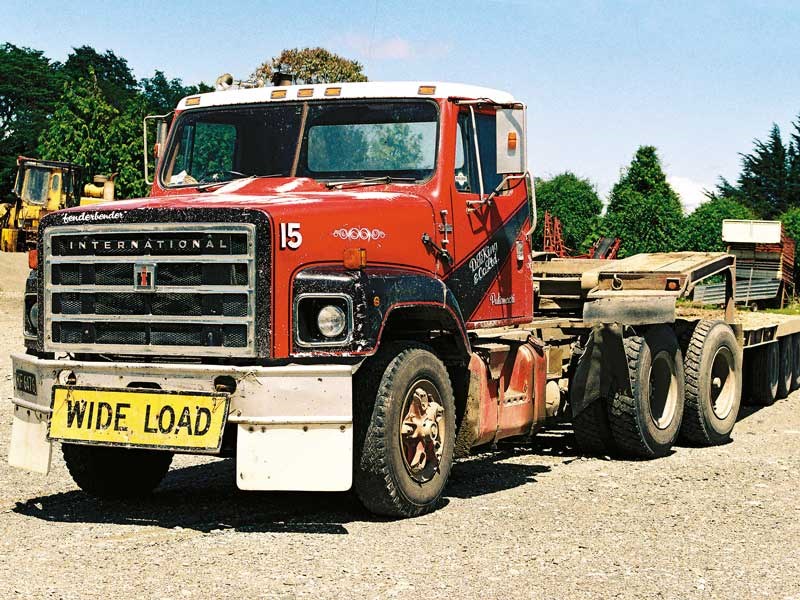 Also parked in the Tuatapere yard on the same day—an International S-Line on low loader duties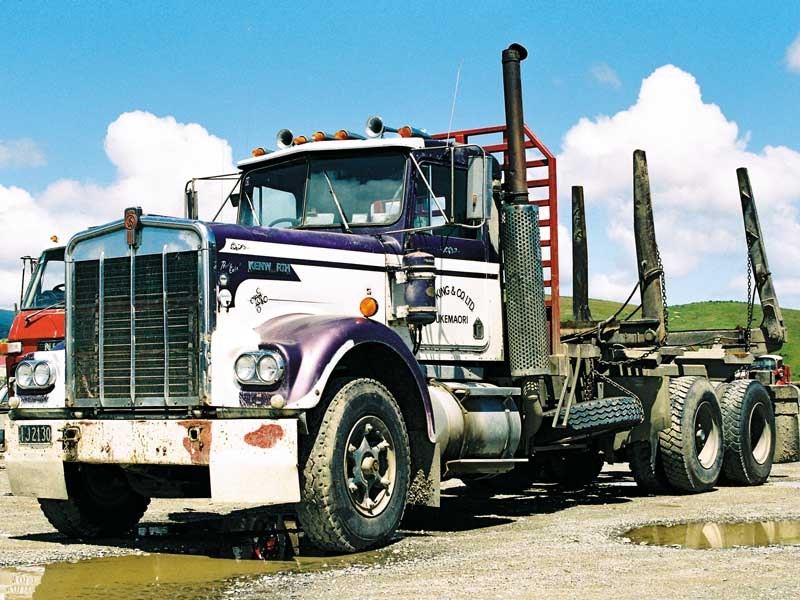 This W-Model Kenworth contributed to the nickname 'Rainbow Transport'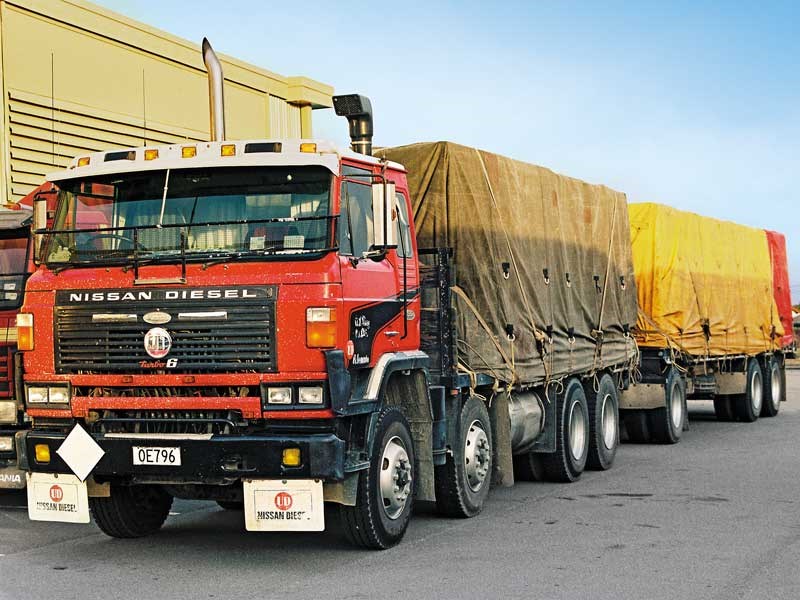 Many CWA70 Nissan Diesel Shoguns ran in the fleet over the years and this was a typical example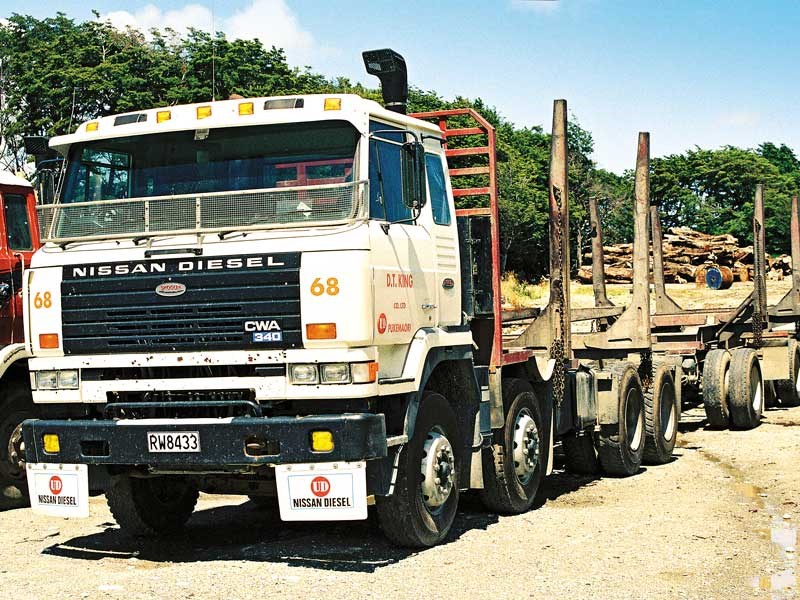 One of the white CWA340 Nissans that were based in Whangarei for a time when new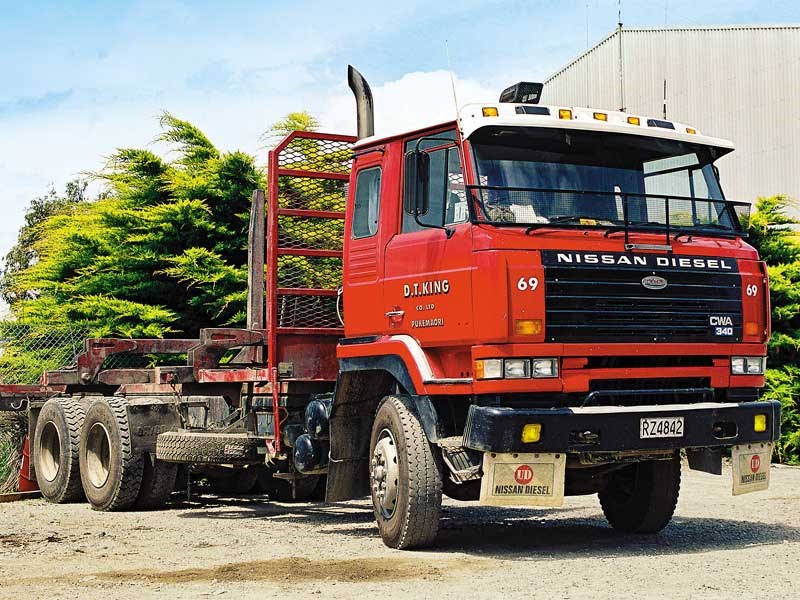 Another livery variation seen on this later model CW340 Nissan Shogun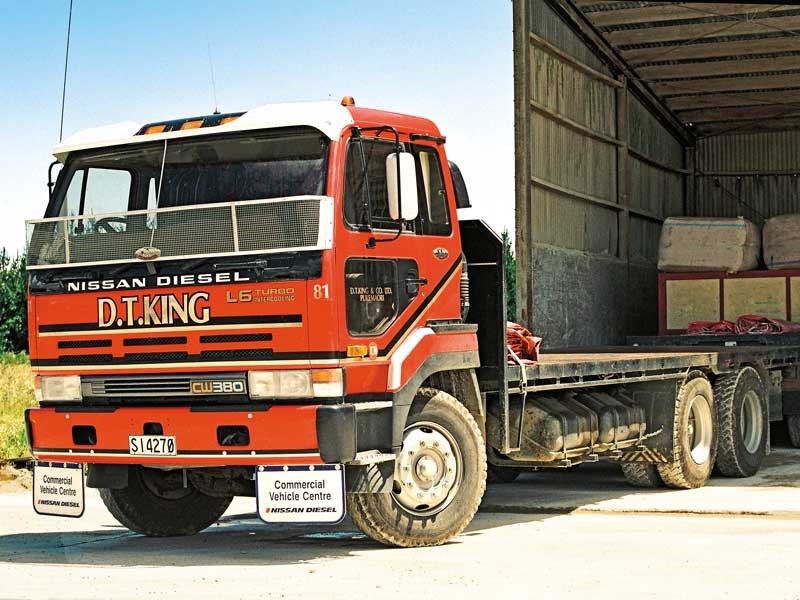 This mid-'90s saw a completely revamped livery, which did not prove popular and didn't make its way onto too many truck cabs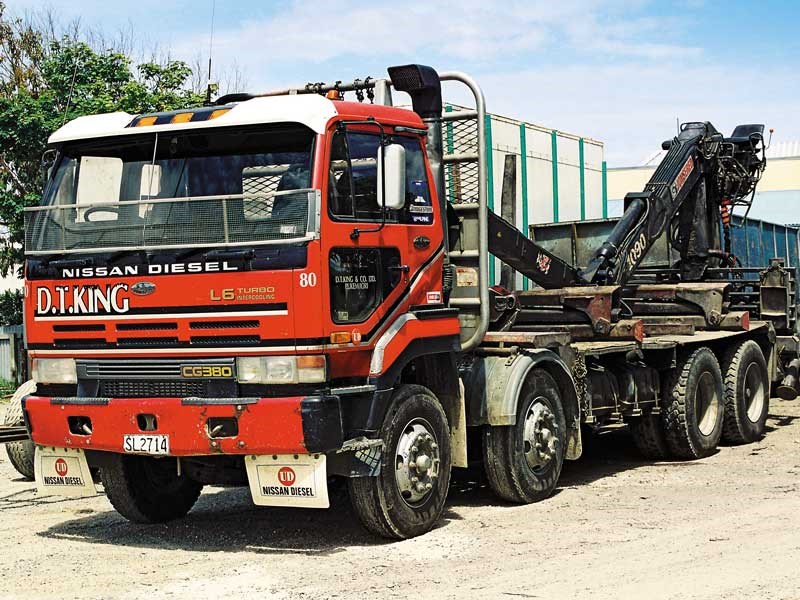 An eight-wheeler CG380 self-loading logger that also received the unpopular livery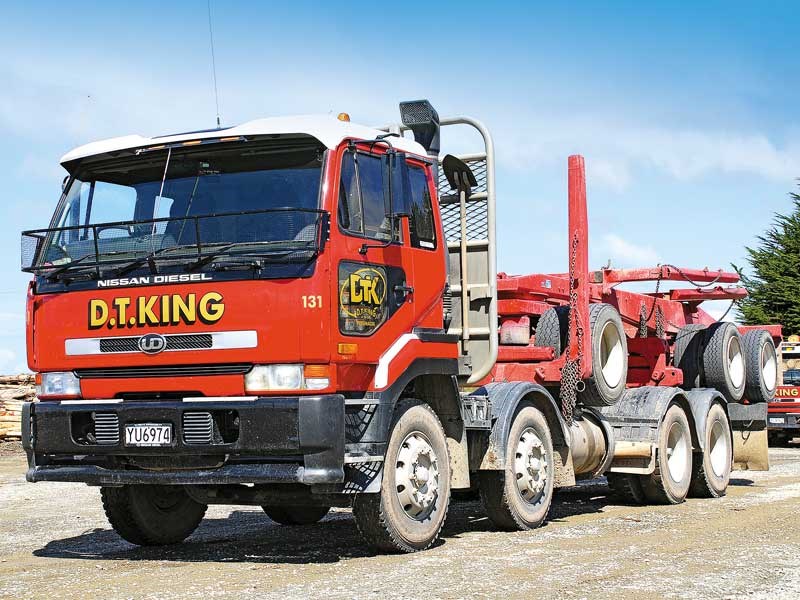 Another livery change in the mid-2000s, which remains with the fleet to this day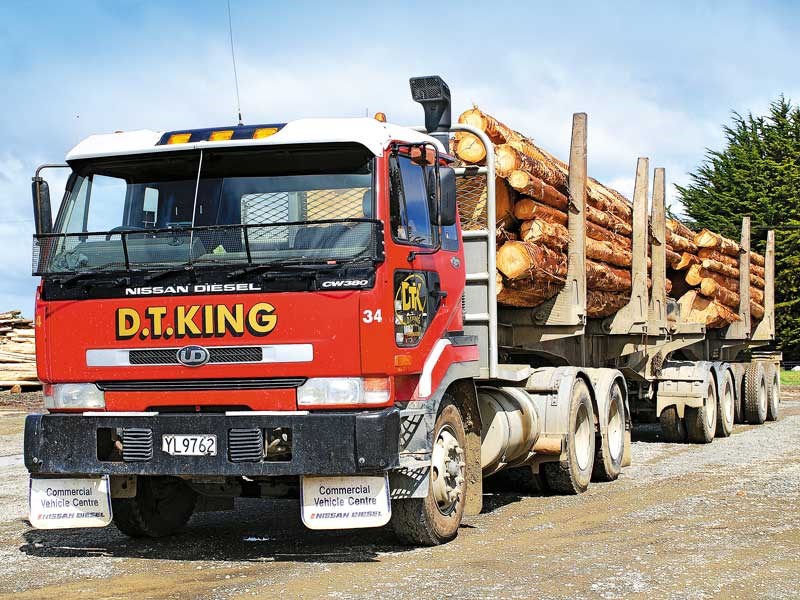 A CW380 Nissan in the not so common logging configuration of a tractor unit and B-train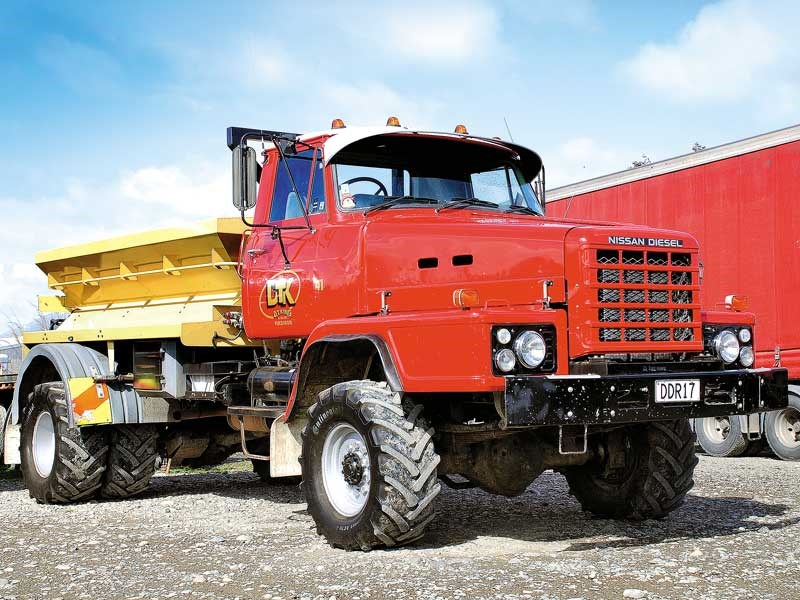 Spreaders have long featured in the fleet and included this ominous TFA430 Nissan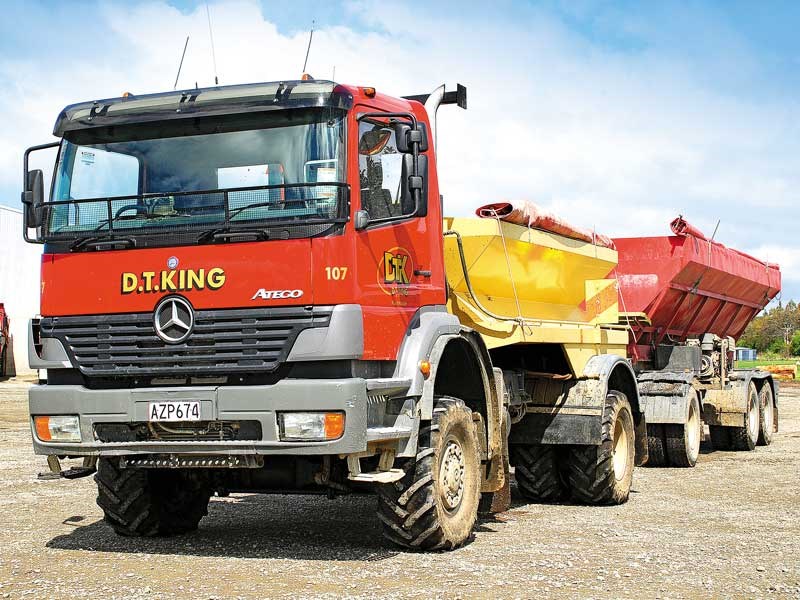 An Otautau-based Mercedes-Benz Atego spreader with trailer in tow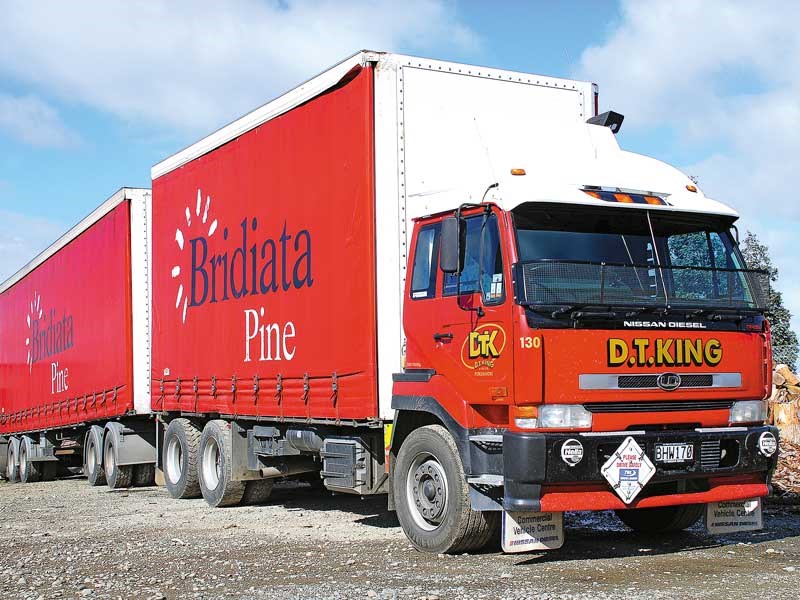 Very few standard curtain-sided trucks have graced the fleet over the years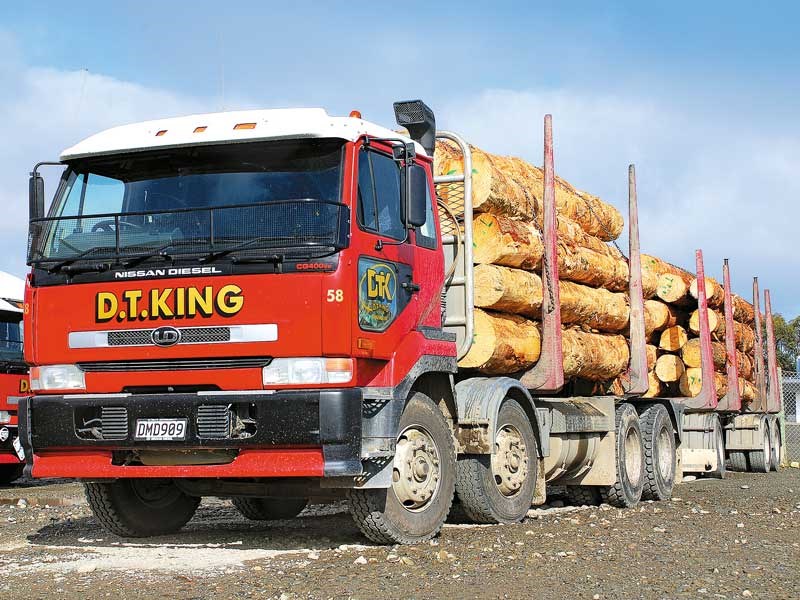 One of the last CG400 model Nissans to enter the fleet before the arrival of the higher horsepower of the CG450s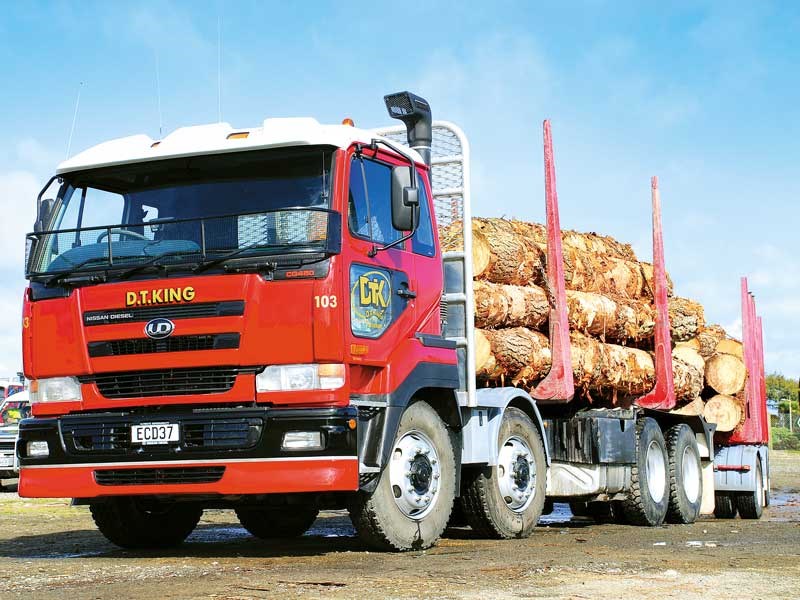 A CG450 designated logger pictured when near-new in 2007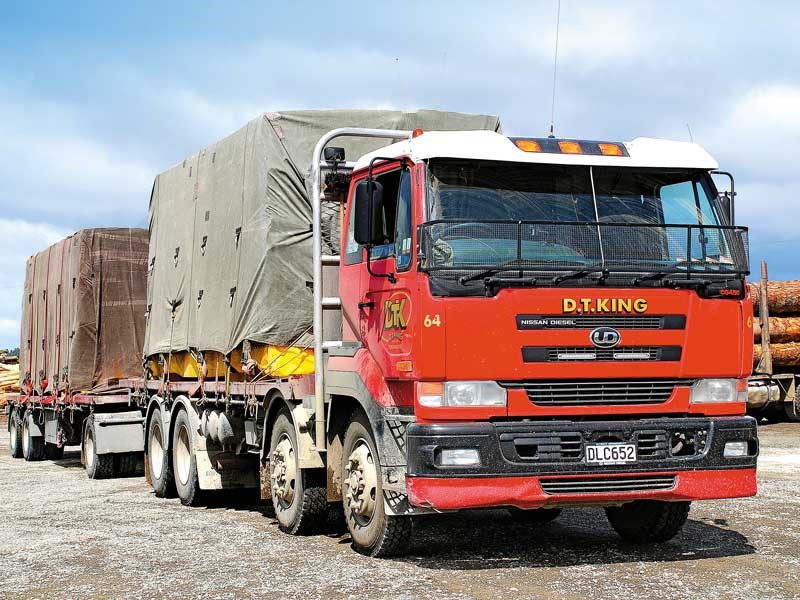 Fold-down/removable bolsters ensured this CG450 could cart timber and various other goods when not on logging duties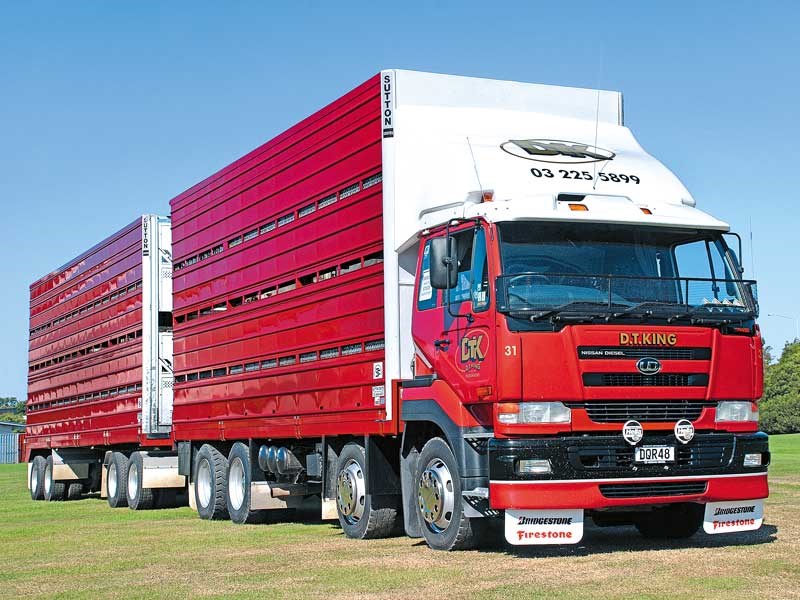 This Livestock unit is pictured posing for the cameras at the 2008 Christchurch Truck Show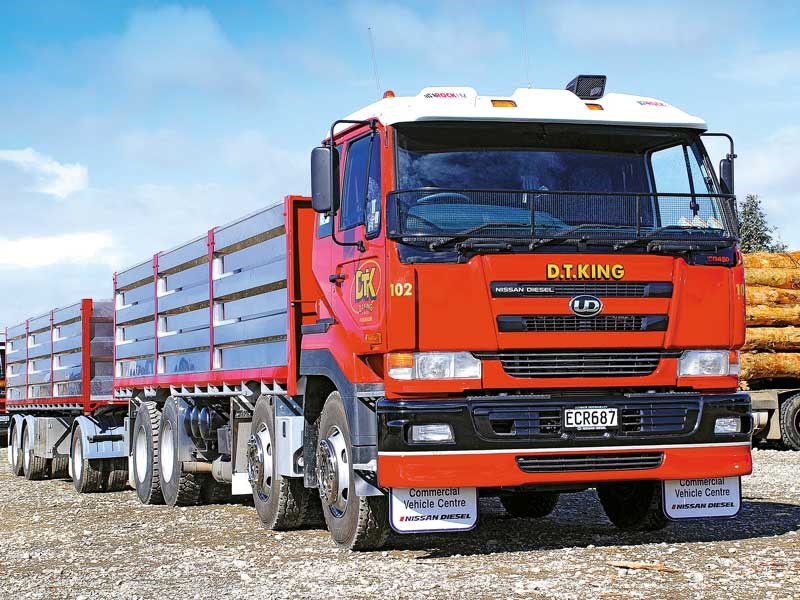 A versatile tipper/dropsider unit parked in the Invercargill depot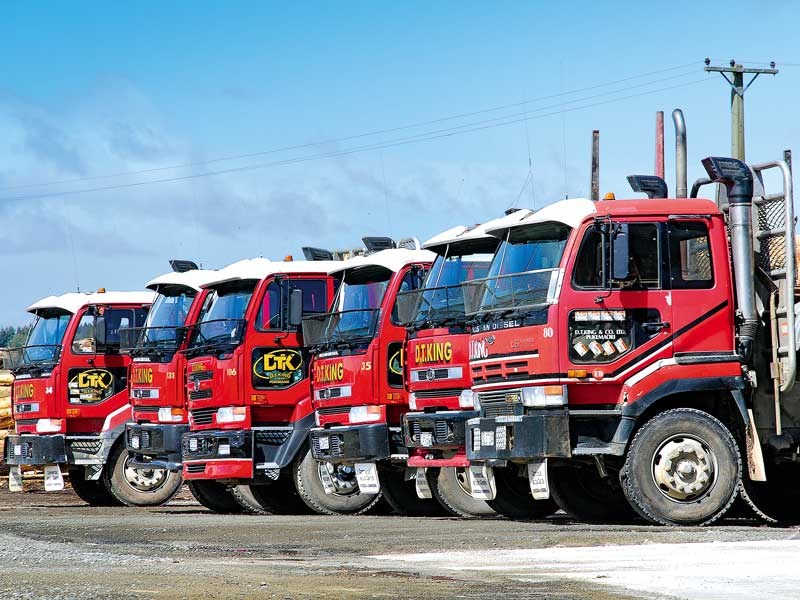 Part of the fleet line-up in the Otautau depot back in 2007 showing only UDs as far as the eye could see

Deals on Wheels heads to Pukemaori, which still remains the home and head office to one of Southland's largest transport companies—D.T. King and Co.
Pukemaori is a small settlement in the heart of Southland. There's no longer a local pub there; the school has closed down and not even a church remains, however, Pukemaori still remains the home and head office to one of Southland's largest transport companies—D.T. King and Co.
In the 30-plus years I have been photographing the D.T. King fleet, the UD (Nissan Diesel) brand has reigned supreme and this is because, since 1985, D.T. King have owned and still remain major shareholders of Commercial Vehicle Centre (CVC). 
For the entire time, CVC have been the South Island sales and service agent for UD trucks, hence the dominance in the fleet. On my earlier visits to the D.T. King yards in Pukemaori and Tuatapere back in the late '80s, there were still International trucks in the fleet and some interesting other brands that hadn't had the red fleet livery treatment.
The unliveried trucks came about because, at the time, the company was growing rapidly and trade-ins from the CVC dealership were being pressed into service within the D.T. King fleet earning them the nickname 'Rainbow Transport' for a time.
While rural-based transport had long been the core of the work undertaken, logging also played a big part in the operation. In fact, for a short time in the mid-'90s, D.T. King set up a logging truck division in Whangarei, running new plain white CWA45 Nissan Shoguns with just the company name on the cab doors.
This was short-lived, however, and the Northland-based trucks were then integrated back into the Southland-based fleet and were eventually painted in the fleet livery.
Yearly trips to the D.T. King depot's during the late 2000s with camera in hand to photograph the trucks still invariably meant there was a UD badge on the other side of the camera lens with few exceptions.
There was the odd Mercedes-Benz or MAN spreader but these were only purchased because the 4x4 spreader spec was no longer available from the UD stable. This was to change in 2015, and next month, we'll look at why other makes and models infiltrated the D.T. King fleet. 
Keep up to date in the industry by signing up to Deals on Wheels' free newsletter or liking us on Facebook.