Remembering Bill Stephenson
---
Two of Bill Stephenson's vintage trucks, a 1921 International and a 1980 Kenworth, featured in DOW issues 254 and 270. He was immensely proud of the restorations, enjoyed showing them off, and was a mine of information about the finer details.
We regularly feature truck drivers and their trucks in our magazine and often grown fond of them when we learn how and why they got into the industry. One such truckie was Bill Setephenson—a long-term subscriber to Deals on Wheels—whose trucks were featured on the pages of our magazine.
Sadly, Bill passed away recently. His granddaughter, Briana Stephenson, got in touch to say that one of Bill's last requests was to let our magazine know that 'an old truckie was hanging up his keys for the last time'.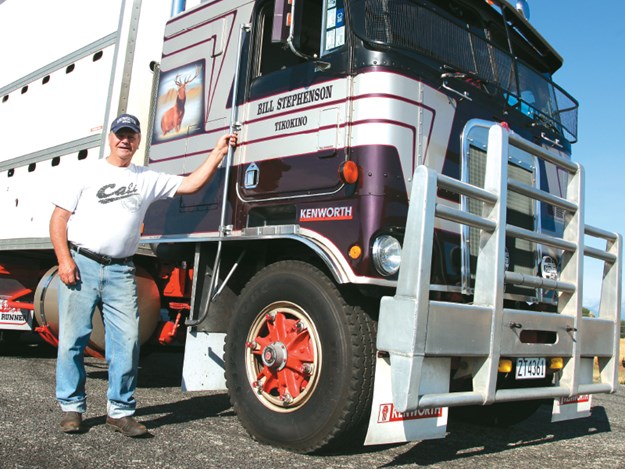 In Tikokino, where he'd lived for 49 years, Bill was somewhat of an identity. He belonged to the Stephenson Transport dynasty that still thrives today in Central Hawke's Bay. His father 'Stevie' started the business in 1936.
Bill drove trucks for 19 years, working first for Stephenson Transport before becoming a deer farmer.
"He was an avid vehicle collector and restored many of his old trucks and a few other ones, too," Briana says. "He was a real perfectionist. He'd walk around to inspect them to make sure they were completely up to scratch."
Bill's trucks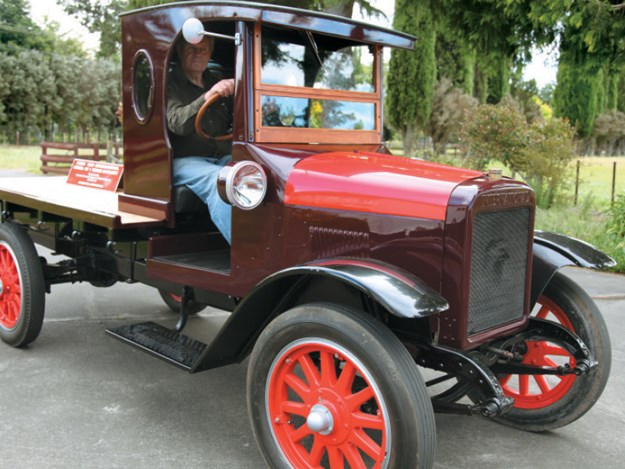 The International Model ST 1921 took hours of restoration over many years. After a few years of toiling away, Bill got hold of a professional restorer to speed up the process.
Bill had a definite vision for the finished vehicle: "I am a pretty fussy fellow. It's a big task to restore these things and very costly." Once finished, it was unique, with all its original features, and although he didn't drive it to many places, he sometimes loaded it onto a trailer to show it off at truck shows.
"Imagine, if you went on the road, you'd hold up traffic. It has a top speed of 30mph. People would be shaking their fists at me!" he said.
When the KW livestock truck came up for sale around 17 years ago, Bill pounced on it. Not only was it a rare model but it also came in handy for carting his deer.
The KW was bulletproof. "It was built to last and is still going strong. It has 800,000 miles on the clock, and it could have done more. The motor was replaced once with
a bigger motor before I got it and it still has the original gearbox and original diff in it,"
he said.
Thankfully, it was easier to restore than the International and once completed with its stylish artwork, Bill enjoyed taking it for a spin and overhearing admiring comments from other truckies on his CB radio.
He summed up his feelings for both trucks when he said, "The pleasure of owning a classic far outweighs the lack of modern technology.
Our sincere condolences go out to the Stephenson family on the passing of Bill, and although we know he now is plying the highways of the sky, our earthly memories of him will live on forever in our online and print archives.
– Randolph Covich, Deals on Wheels editor
Keep up to date in the industry by signing up to Deals on Wheels' free newsletter or liking us on Facebook.