Old School trucks Waitaki transport
---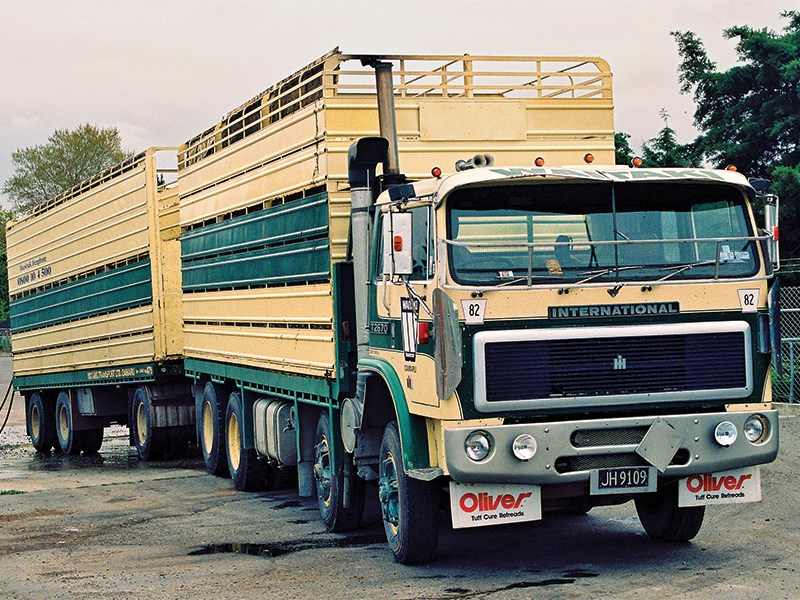 Internationals were the prominent brand back in the '80s when I first photographed trucks from the Waitaki Transport fleet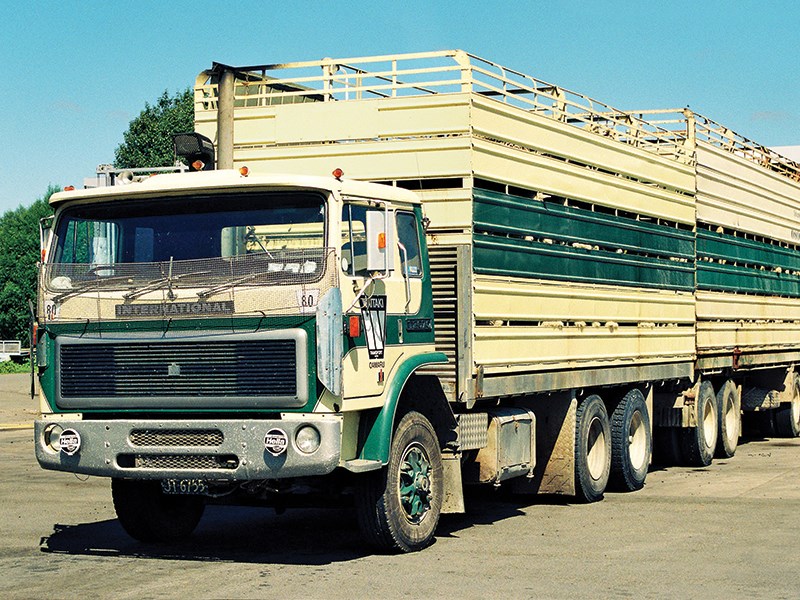 This International T-Line was a typical Waitaki Stock unit back in the '80s as seen here sporting an aftermarket stone guard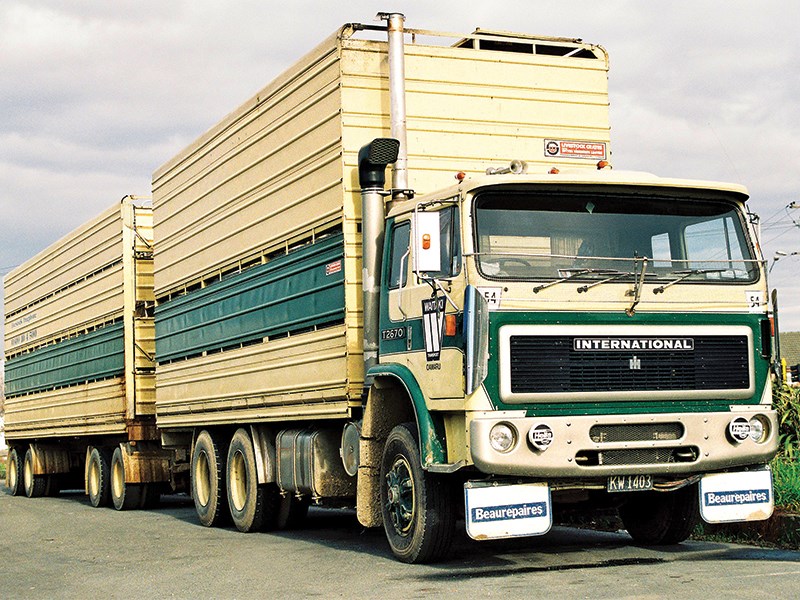 This T-line was one of the first livestock trucks in the fleet to be fitted with four-deck sheep crates on both truck and trailer
Not all of the classic T-lines were commissioned on livestock duties as the bulkie attested to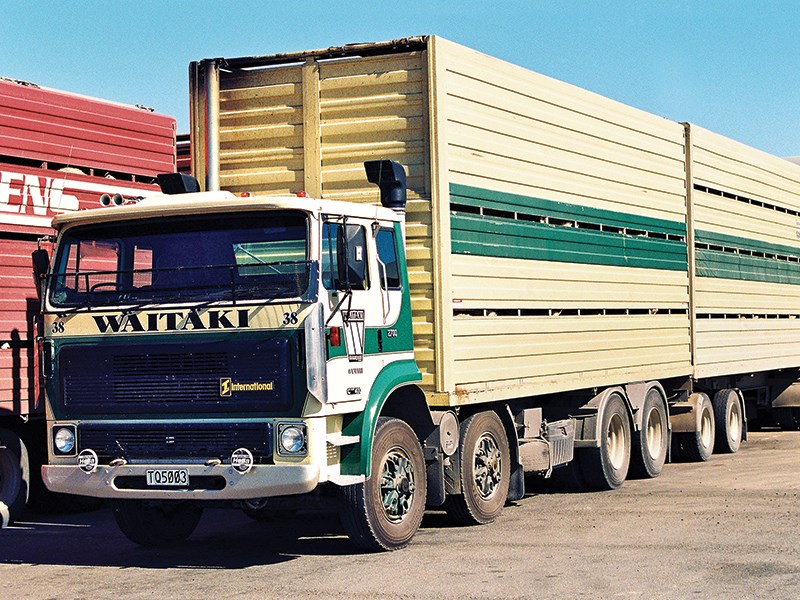 One of a pair of brand-new later model T-lines joined the fleet in 1995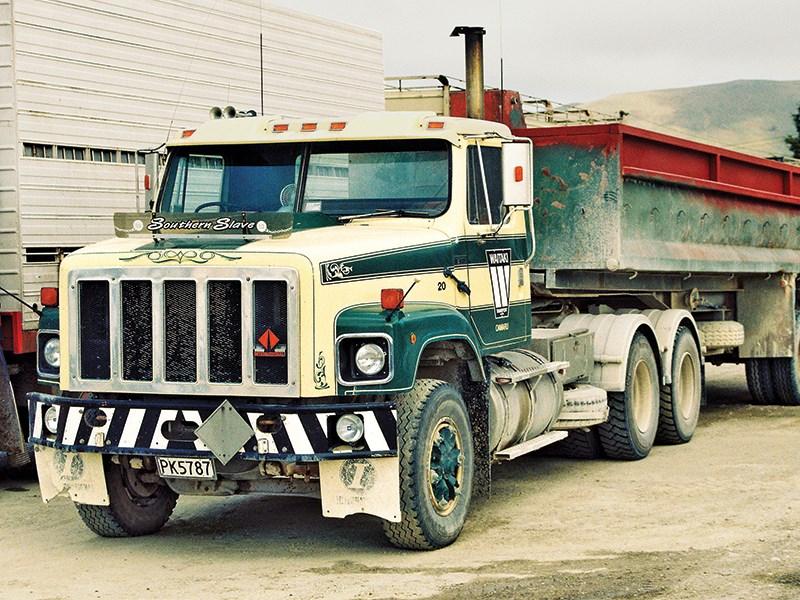 'Southern Slave' was an International S-line on various duties, including tipper work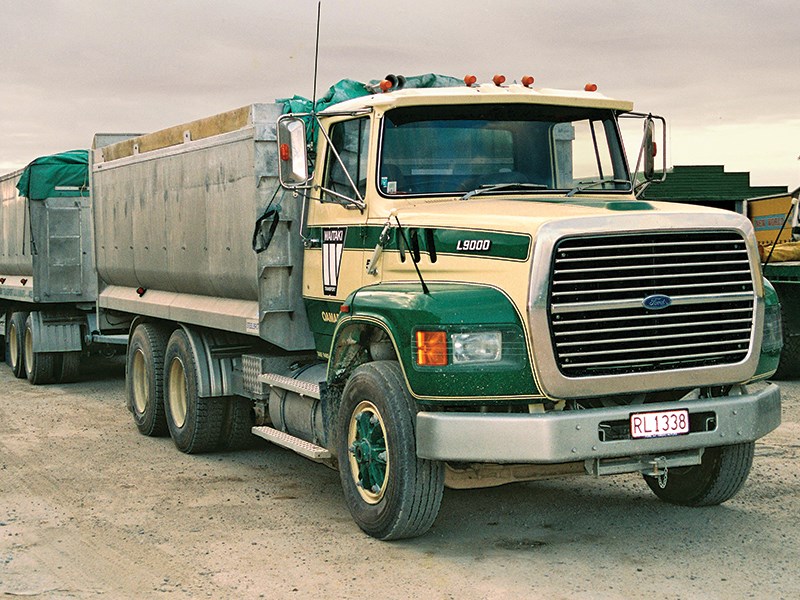 This Ford Louisville on bulk duties joined the ranks new in 1992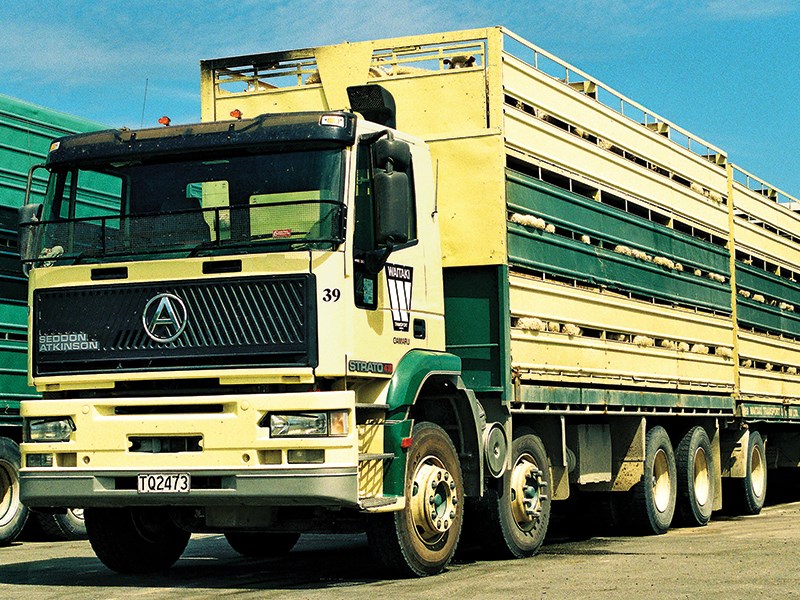 This Seddon Atkinson Strato showed up in the mid-'90s

When I was a young fella, the best thing about Waitaki Transport was that their yard was on the main road on State Highway 1 at the north end of Oamaru.
This, of course, meant that if there was no time to stop and check out the fleet of mainly International trucks, I could still admire the then cream and green fleet during a slow drive by.
The company was formed in the mid-'60s when no less than seven local transport companies merged to form Waitaki Transport. The company was heavily involved in transporting all manner of commodities for the Waitaki hydro schemes throughout the '60s, '70s, and '80s and at one stage operated more than 120 heavy trucks. I began photographing trucks from the fleet in the mid-'80s, and these were mostly livestock trucks that ventured North to the now defunct Belfast freezing works on the outskirts of Christchurch. Needless to say, I would have to venture further South to catch up with the bulk tippers and more regionalised freight trucks.
A couple of major changes at Waitaki Transport occurred around the turn of the century. Firstly, the livestock and rural divisions were sold to Owens and along with that sale went a dozen truck and trailer units. Secondly, a shuffle of shareholders saw a complete livery change to deep blue with orange sun visors and white bumpers. The new colours, however, were met with mixed reviews by the traditionalist locals and truck enthusiasts alike.
There were various other makes in the fleet throughout the '80s and '90s but Internationals remained the brand of choice right through until the early 2000s. Ivecos then made an appearance before Freightliner Argosys became popular purchases and that brand retains a presence in the fleet to this day. By far, the biggest development that has occurred in recent times was a change of guard with Hoskins Transport purchasing the Oamaru-based Transport Company. The good news for the traditionalists, however, is that the business will continue to trade as Waitaki Transport.
Keep up to date in the industry by signing up to Deals on Wheels' free newsletter or liking us on Facebook.