Special Feature: Stephenson Transport Ltd
---
Deals on Wheels talks to two drivers at the two ends of the age spectrum to find out more about their job at Stephenson Transport Ltd
After 46 years of working mostly as a livestock truck driver, Bruce Harvey recently decided to bow out while he was still in one piece. Handling and carting stock is not for the faint-hearted but Bruce has always enjoyed his work.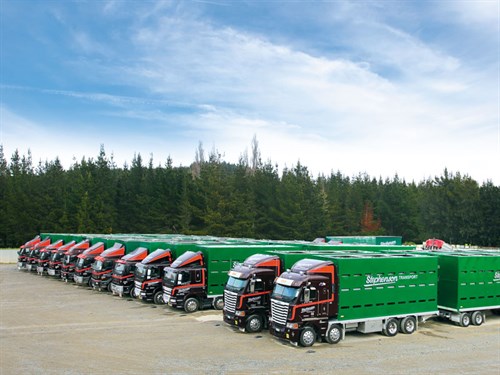 "You've got to be quicker now and more careful with cattle and even sheep; they'll knock you down, too," Bruce says. "I know a couple of drivers around my age and they suffered for it and still do."
However, just because he no longer transports stock doesn't mean he's stopped driving. At 65, Bruce is still driving for Stephenson Transport in Waipawa where he's worked since 2006. He's just being more realistic about what he can and can't do, given his age. He's not the oldest at Stephenson's either; there are several other drivers in their late '60s and '70s who have worked on this season's apple harvest.
Perhaps, the more mature operators keep being in demand because the skills they've amassed over the years are hugely valuable and can't be learned instantly.
Meet Scott Richie

Scott Richie, 22, who also works for Stephenson Transport is about to start on the livestock trucks in a few weeks' time and he's as keen as mustard.
Although separated by a couple of generations, he and Bruce have a couple of things in common. Both have an affinity and inclination for working with stock; Scott grew up on a farm near Ongaonga and is used to being around farm animals and Bruce's family owned a small farm, too. His passion for getting out on rural roads and onto farms has never diminished in all the years he's been driving.
The other is enthusiasm. "There's no doubt about it; you've got to be keen. You have to have an interest in both driving and livestock. If you don't, forget it. It's got to be in your blood," Bruce says. And for anyone starting out, Bruce advices: "Stay keen and make the most of every opportunity you get."
Bruce Harvey's voice of experience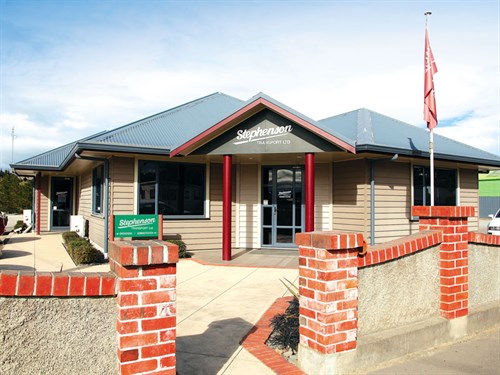 When Bruce left college, aged 15, he trained for five years as an apprentice mechanic at Waipawa Motors but it was trucks that won him over.
In short order, he gained all his HT licences, and in the summer of 1972, he began work at Farmers Transport on the hay trucks. He stayed there for 21 years, mostly as a livestock truck driver, had a change driving in Rotorua for a few seasons, but soon returned to
Farmer's Transport for another 12 years before joining Stephenson's in 2006. He is astounded at how technology has changed in the time he's been driving. "Back then, we'd often fix trucks on the side of the road. Now, if a truck breaks down, they put a machine on it, get a read out from a computer, and it tells you what's wrong. Nowadays, mechanics have to be technicians too."
He's also impressed with the latest trucks. "My son-in-law is a truck salesman and I visit him to check out some of the new stuff that's going into trucks now—the safety features and comforts. We've come a long way since the days of no heaters or air-conditioning. The horsepower modern trucks have is incredible as well."
The trucks Bruce worked on in the 1970s were multi-purpose tip trucks with removable crates to enable hay and general cartage as well.
"It's a big change to the way it's done now with dedicated livestock trucks. Now crates are now much safer and easier to use. With more doors and walkways around the top, you can get out of the way of cattle and sheep when you need to."
Big changes
Bruce finds the red tape that goes with everything has changed too. "It's staggering to see all the safety gear you've got to wear when you go into the freezing works: safety helmets, goggles—you sweat like anything and they fog up. Years ago, all you had were your shorts and gumboots. Boy, did we get dirty!"
Now that he's dialled back the pace, Bruce is enjoying his current run with general cartage: metal, timber, grain, and fertiliser.
"I don't do the late hours now and I like that my timetable is more consistent," he says. "Livestock drivers do some crazy hours; sometimes they don't start until lunchtime and then they go through until midnight with late deliveries."
And he doesn't see himself stopping any time soon. He enjoys the team atmosphere at Stephensons and says, "While the body is still going strong, I enjoy going out to all the farms and having a look around. I've always enjoyed the farming side of life, which is probably why I had an affinity with stock."
New kid on the block
Scott Ritchie started working at Stephenson Transport as a dispatch driver on a Class 2 single axle truck in January 2018. It's been a good place to start learning the ropes—having to deal with customers and freight—before going onto his chosen area of transporting stock.
Previously, Scott worked as an automotive spray painter, but he soon realised it was truck driving he wanted to do. When an opening came up at Stephenson's, he went for it. "I liked the idea of being out on the open road rather than stuck in one place," he says.
One of the benefits of working for a large, established company such as Stephenson Transport is the opportunity to train on the job. In Scott's first week of work, he went through four or five endorsements. He's also gained his dangerous goods licence and attained his forklift licence.
Stepping up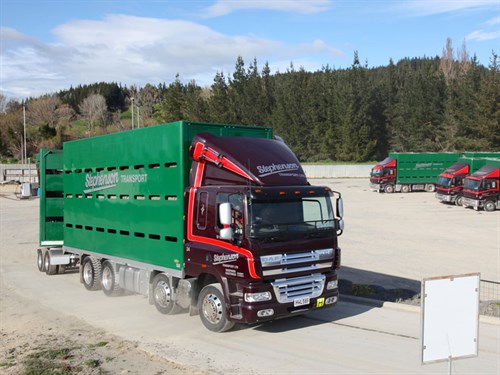 Scott currently has his full Class 2 full single axle licence and will soon be moving onto Class 4 license, which will allow him to drive a four-axle truck, and with further training, he will be carting livestock.
"By the end of year, I'll be on my Class 5 licence. As long as I do all my courses, it will knock six months off the time it takes."
This will ultimately allow him to drive maximum size units, and in Stephenson's case, 50 tonnes and more, travelling and seeing many different parts of the country. Scott thinks one of the reasons young drivers aren't able to get a foothold in the trucking industry is the length of time and cost involved in gaining HT licences.
"It's quite a lengthy and expensive process to get your licenses up to Class 5. The cost can be in excess of $3000 and three years or more depending on age. However, Stephenson has a good apprenticeship system that also assists with the costs. Lots of younger ones like me tend to sit on their restricted and miss out on job opportunities like this."
Not everyone wants to work as a livestock driver; it's dirty and in winter, cold and wet. There's the added challenge of dealing with animals that are at times unpredictable, so that causes an element of danger. And, as Bruce Harvey says, the hours are sometimes inconsistent.
This doesn't daunt Scott. Having lived on a sheep and beef farm most of his life, he's accustomed to dealing with stock and handling them is all part of the training he'll receive at Stephenson.
"Growing up on a farm, I have a fair idea of how to deal with stock and being able to get out onto farms is what motivated me to do this side of driving," he says.
Scott's family is impressed at how he's enjoying new job. "They're seeing a real difference in my work. Generally, I'd be doing a 35–40 hour week. Now, it's 50-plus hours. Half the enjoyment is the freedom you have being behind the wheel and getting out on the road." 
Keep up to date in the industry by signing up to Deals on Wheels' free newsletter or liking us on Facebook.