Old School trucks: Heagney Brothers Ltd
---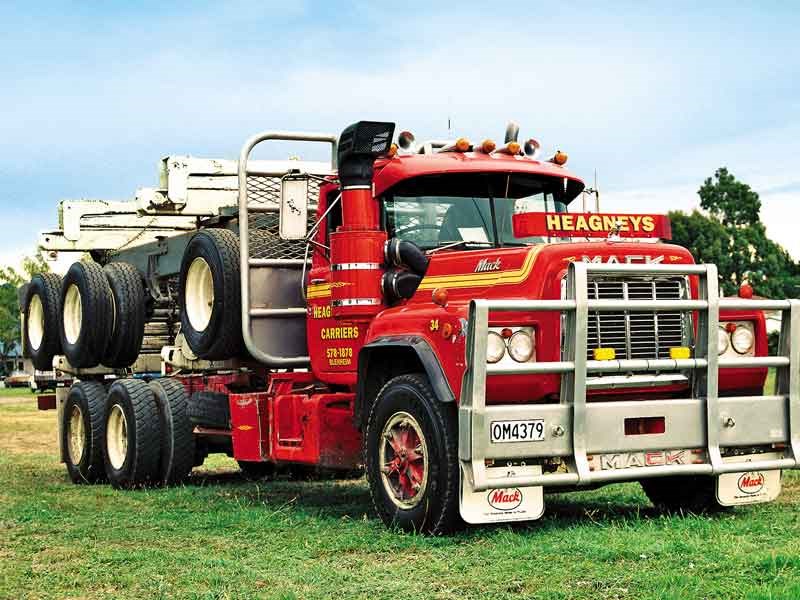 A classic R-Model Mack on logging duties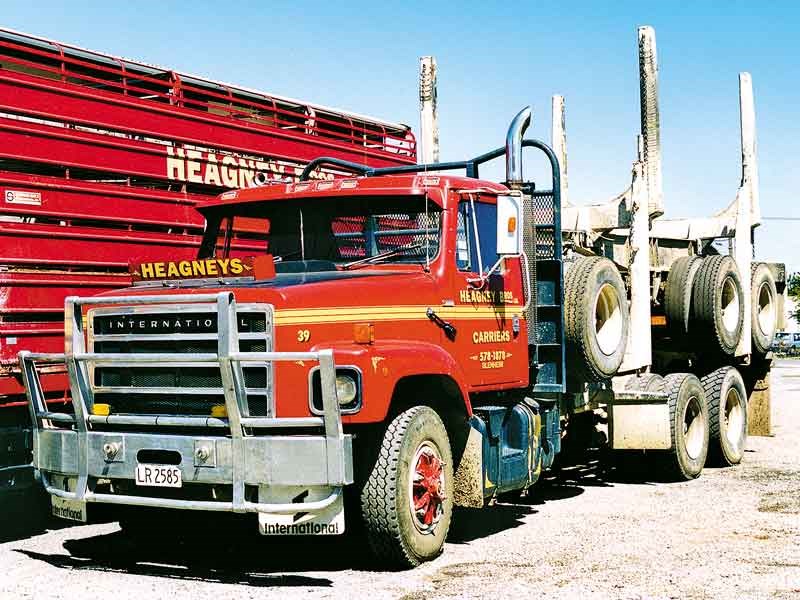 Another classic from out of the International stables was this International S-Line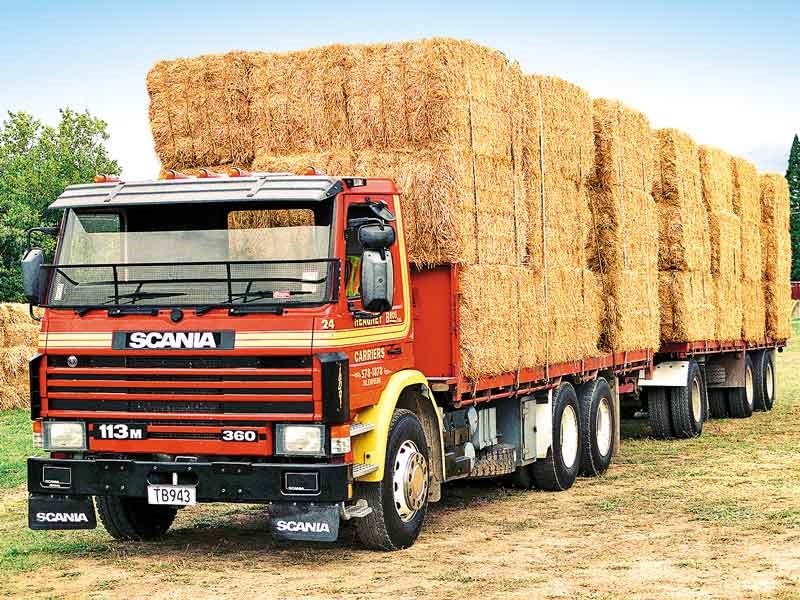 Scanias became a dominant brand in the fleet in the '90s and this smart 113m model was a typical example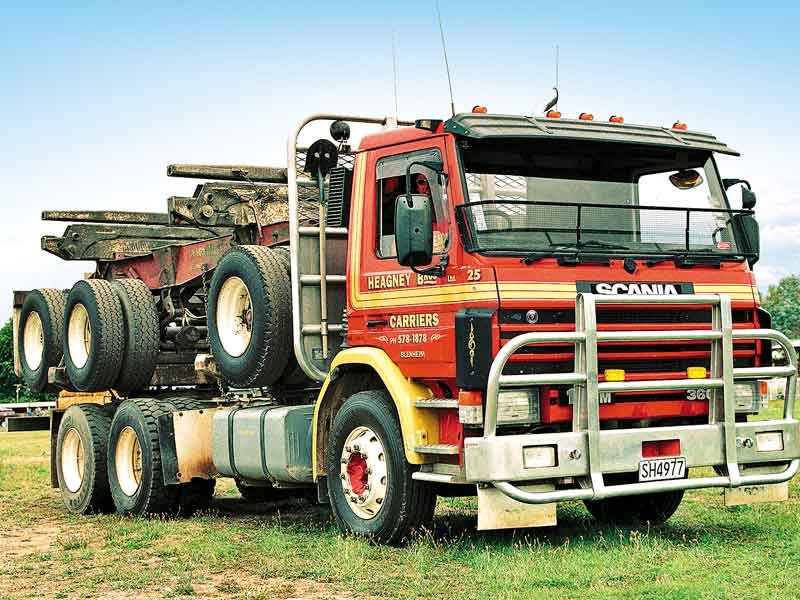 The log division A 113m Scania on logging duties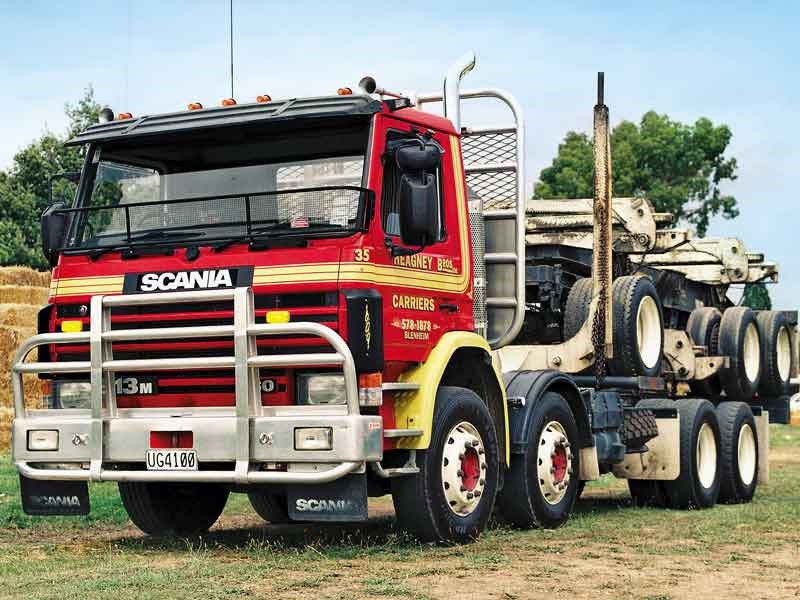 A near-identical 113m Scania, although, this one was an eight-wheeler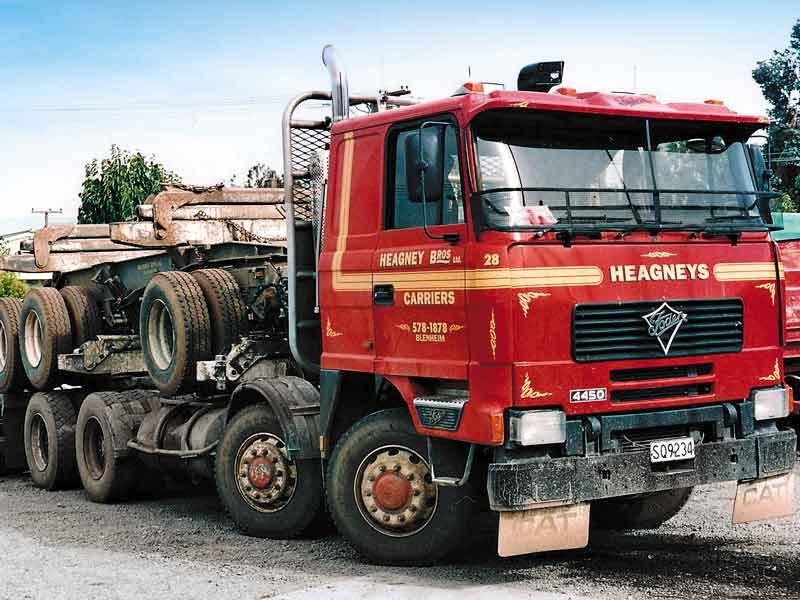 Many of the trucks in the Heagney fleet have been purchased second hand over the years, including this 4450 Foden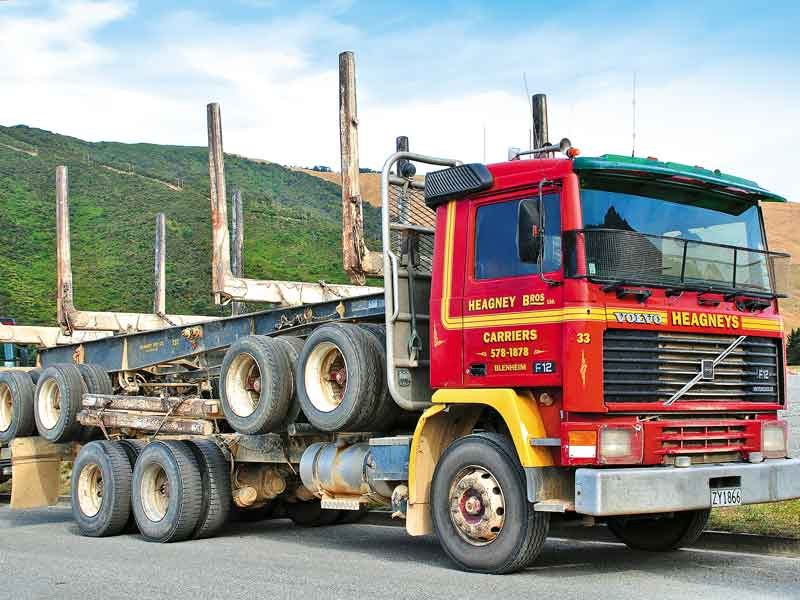 Pre-loved purchases meant a mixed range of makes and models in the fleet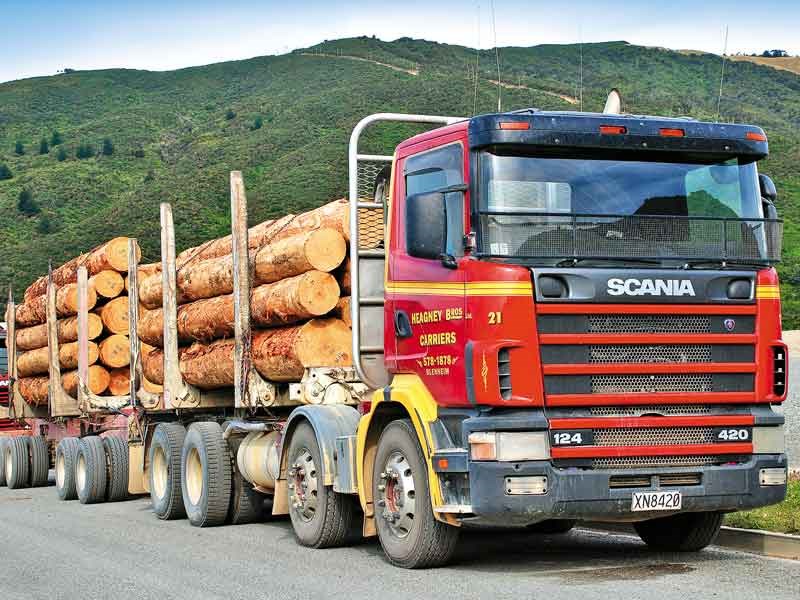 A later model 124 Scania pictured with a full load of export logs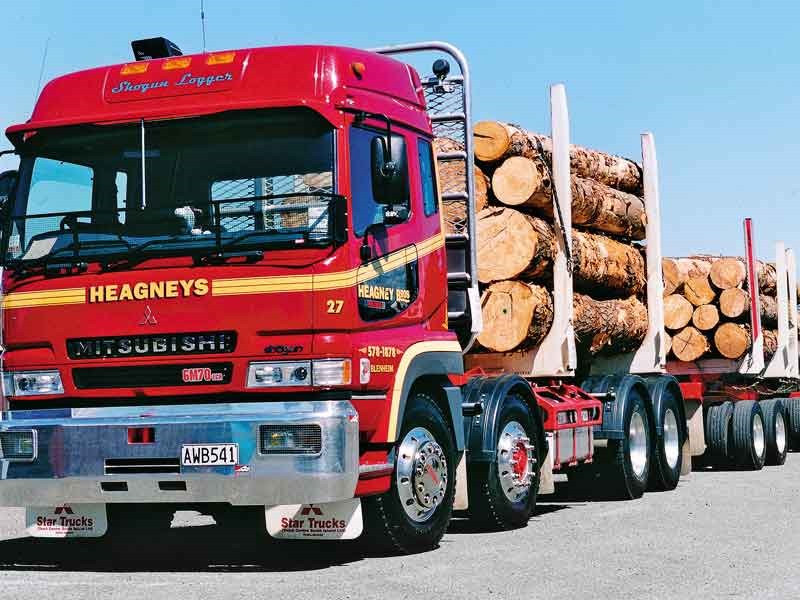 This Mitsubishi Shogun was photographed when near-new back in 2002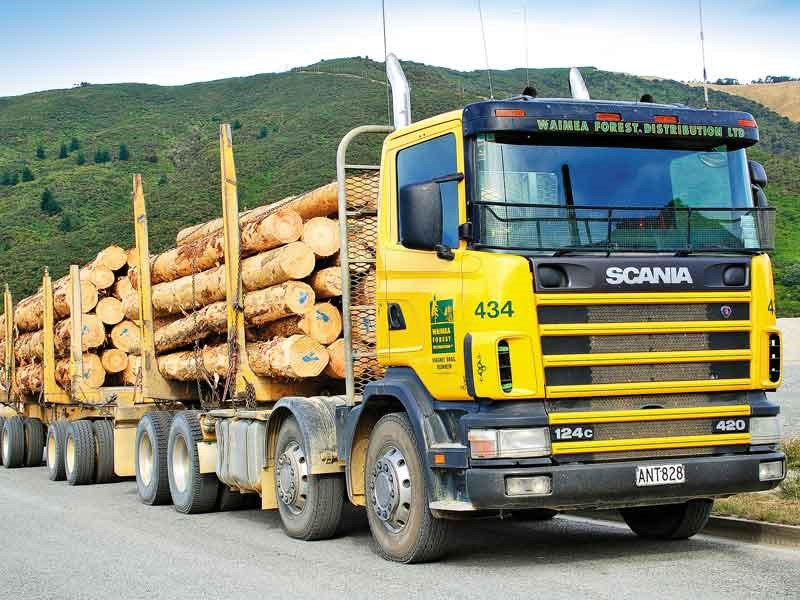 For a time, several logging trucks in the Heagney fleet were contracted to Nelson-based Waimea Forest Distribution and the bright yellow livery was adopted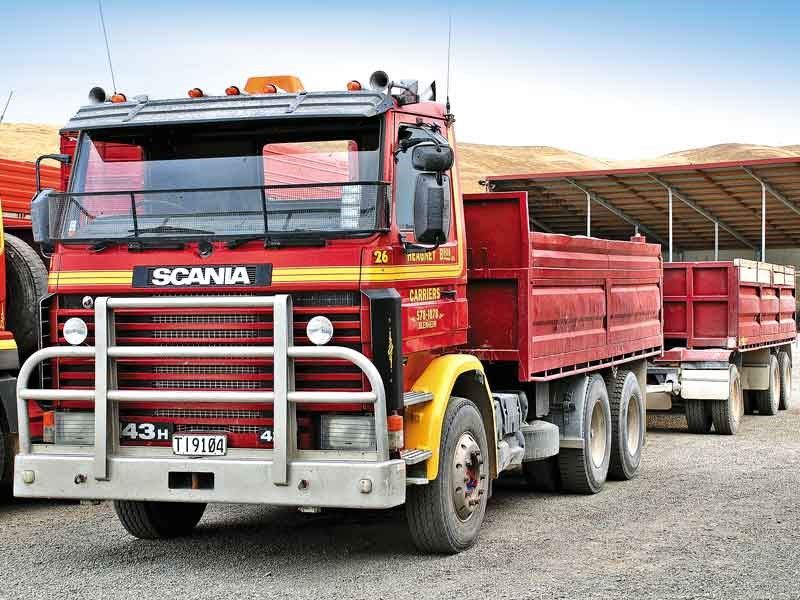 A 143m Scania on tipper duties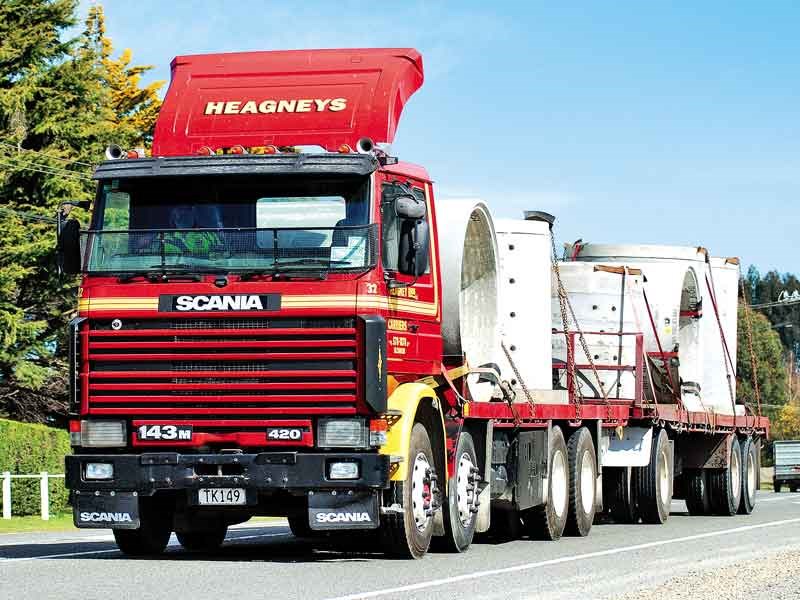 This 143m Scania is pictured back in 2011, heading home out of Christchurch with a full load of concrete pipes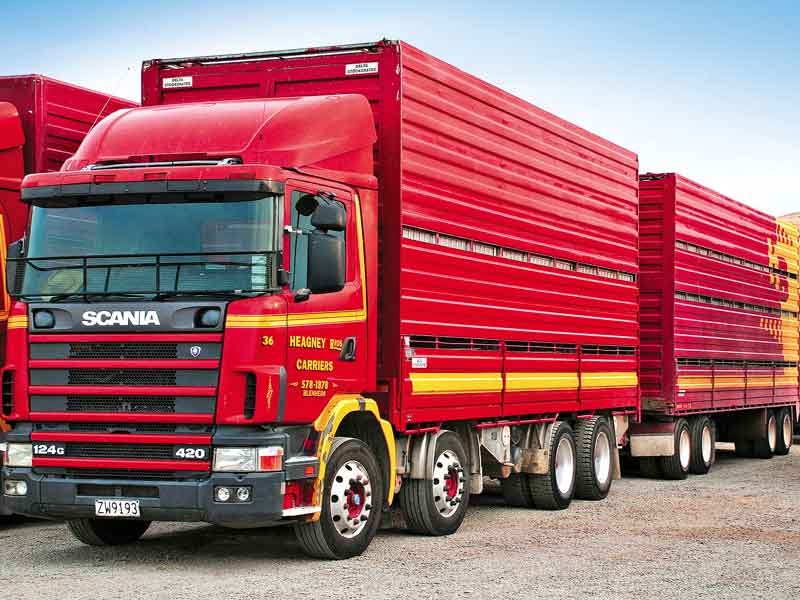 Livestock cartage has long been a significant portion of the Heagney's workload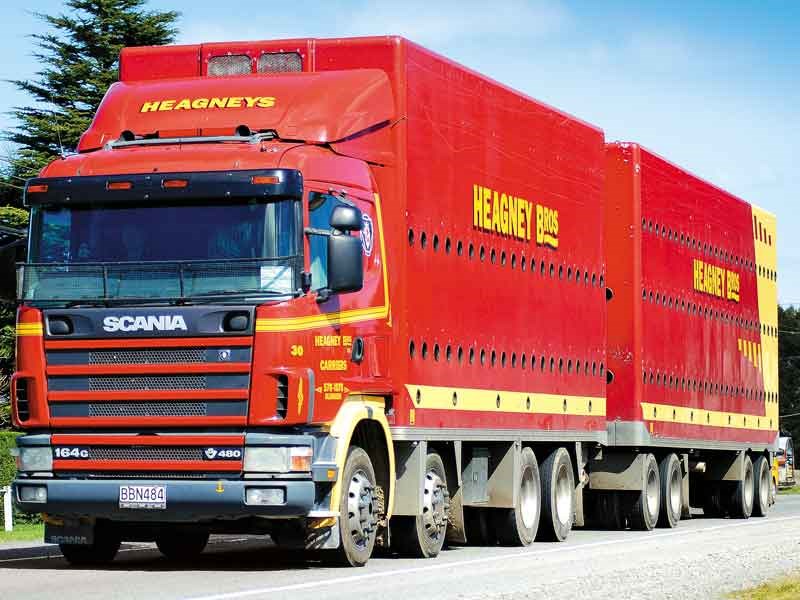 This 164G Scania, on dedicated livestock, remains in the fleet to this day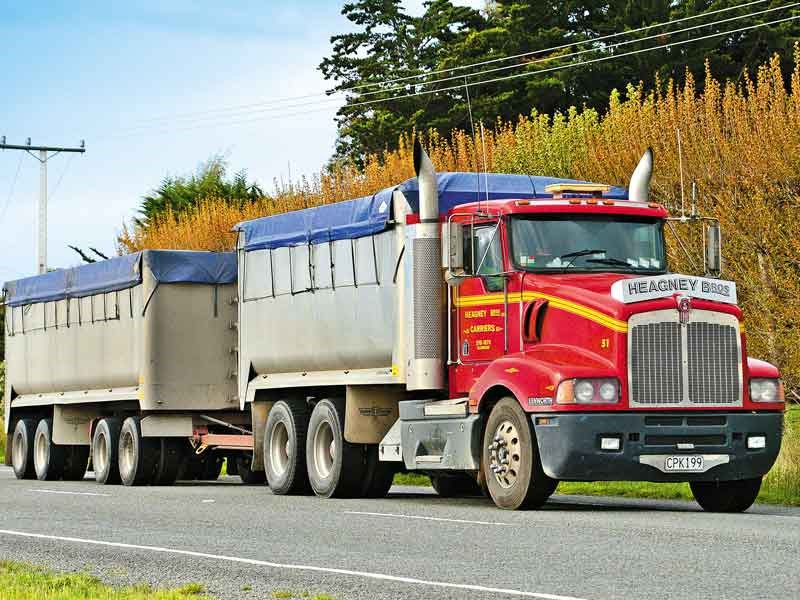 This T404 Kenworth earns its keep as a dedicated bulk unit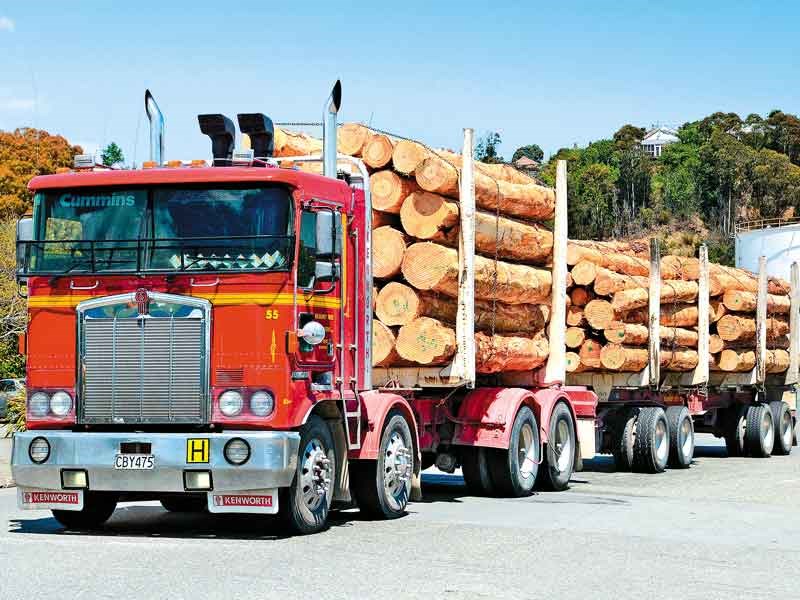 A K104 Kenworth pulling into the Nelson Port to deliver a load of export logs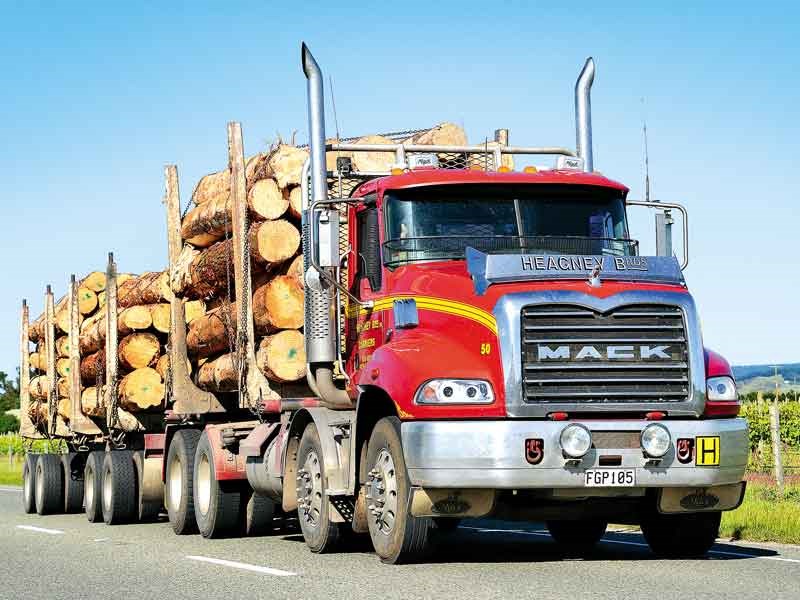 A tough-looking Mack Granite thundering towards Nelson with another load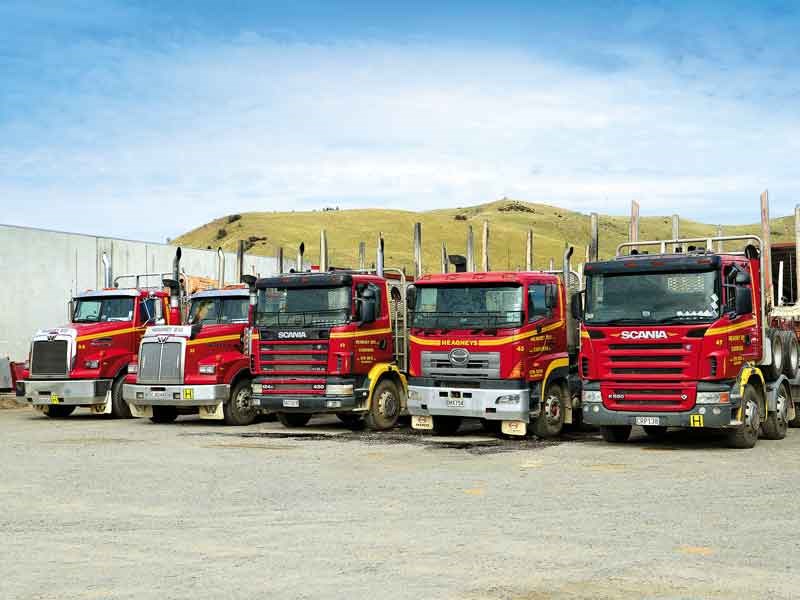 This line-up shot in April 2018 shows the logging fleet remains mixed with many truck brands wearing the red and yellow livery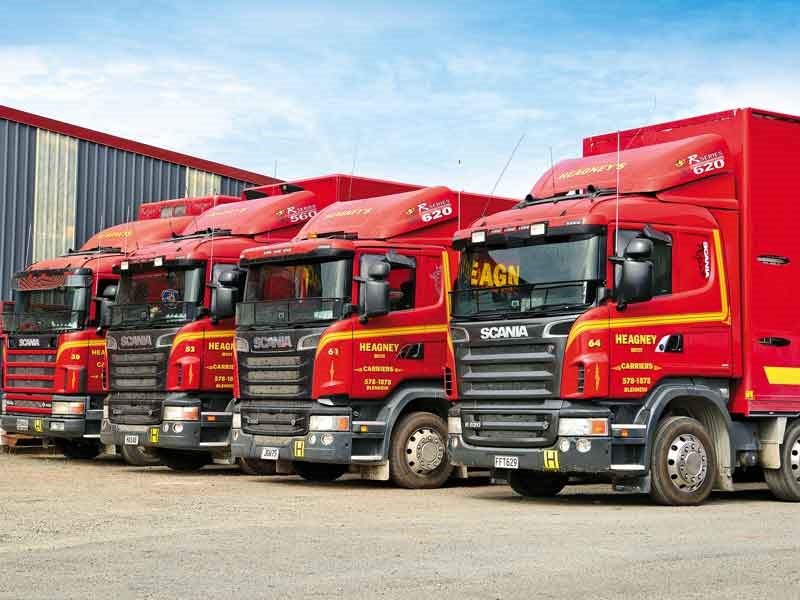 Scanias, however, still maintain a large presence in the Heagney's fleet

Deals on Wheels checks out the Heagney Brothers' fleet—a Blenheim business specialising in logging, bulk cartage, and livestock transport
Heagney Brothers Limited is a Blenheim-based family-owned transport firm that has been servicing the Marlborough area and beyond for more than half a century.
Heagneys have long specialised in logging, bulk cartage, and livestock transport as well as anything that can fit on a dropside tipper. Scania has been the preferred brand in the fleet for many decades and these have been used in all of the company's applications.
Back in the '90s, I would enjoy photographing the smart Series 3 Scania dropsiders that would frequently visit Christchurch, and their yard was always a compulsory stop whenever I ventured into the Marlborough region. While Scania has historically been dominant in the fleet, most other makes and models have worn the red and yellow livery.
Over the years, there have been classics such as an R-model Mack and an International S-line. There have been Japanese brands, British Fodens, Volvos, and DAFs right through to Kenworths and Western Stars, many of which have found their way into the fleet as pre-loved purchases.
In the 30 or so years since I first photographed a Heagney's truck, the livery has remained largely unchanged, however, there was a period in the 2000s when some of the logging trucks were contracted to Nelson-based Waimea Forest Distribution.
This saw numerous Heagney-owned logging trucks sporting the bright yellow livery of Waimea Forest Distribution, which was a hangover from the G4 Transport Group. However, this was short-lived, and it was not long before the entire fleet returned to the traditional livery we see today. In more recent times, Western Stars have found favour in the logging division but the big Swedes still maintain a large presence in the fleet.
Keep up to date in the industry by signing up to Deals on Wheels' free newsletter or liking us on Facebook.