Winter clothing for truck drivers
---
Winter is fast approaching, so it's time to layer up and keep warm while on the job
Recently, I conducted a small experiment. I got together four truck drivers, turned them loose in the NZ Natural Clothing store in Norsewood, and let them choose exactly what they wanted to wear. I worked on the theory that they knew best.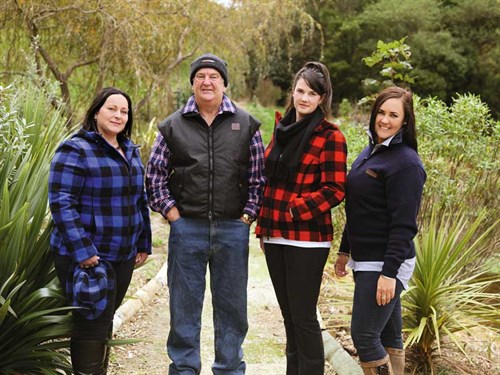 While at work, truck drivers, out of necessity, have a limited choice. It's High-Viz, of course, at all times for visibility and safety. Therefore, in winter, the best option is to layer up underneath your protective outer clothing.
Layering up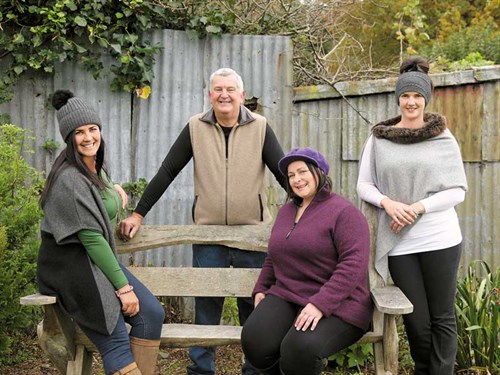 That's what logging truck driver Bridget Scott does. "I layer up as much as possible with polar fleeces and leather jackets. You can't keep clean on this job, and I say, once you're dirty, you're dirty, but as long as you're warm, that's what counts. Out of hours, I'm a bit of a tomboy and prefer puffer jackets and jeans."
Amy Edmonds from Edmonds Transport in Ongaonga likes to wear activewear, under-layered with a warm vest.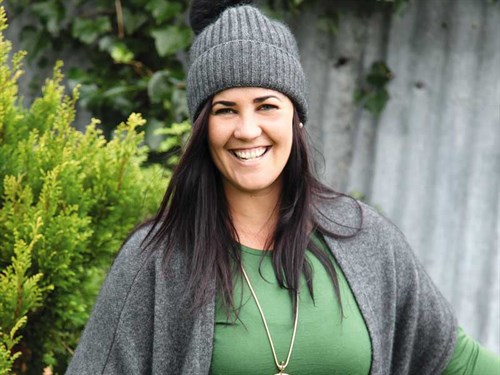 "Just because we have a boy's job doesn't mean we want to look like one," she says. Bridget adds, "Most of our work shirts are designed for men and because they are straight up and down, they aren't very flattering." 
I sense there's an opening for stylish work uniforms for women in the trucking industry. Caitlyn Arundale, who drives a tip truck for Agnew Transport in Napier, prefers to wear blue jeans and thermals with her High-Vis gear.
Glenn Bartlett, who drives for Stephenson Transport in Waipawa, likes to wear thermal singlets and polar fleece shirts plus a hoodie/neck warmer.
For the photo shoot, two from the team chose Classic Swanndri jackets—first made in 1914 and an iconic New Zealand brand. It was a Norsewear Scottish Oilskin sleeveless vest and shirt for Glenn and Amy chose a warm, tough-wearing woollen/merino mix jersey.
Warm footwear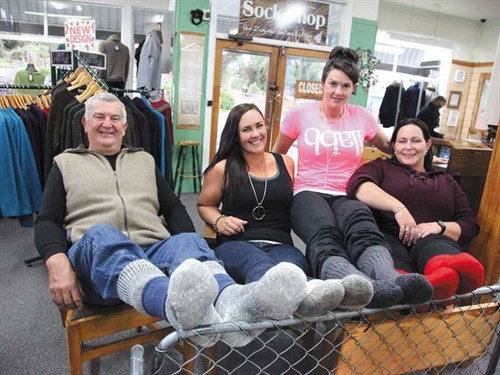 If your feet are warm and comfortable, so are you. The Kiwi Sock Company factory is situated behind NZ Natural Clothing's store and has been manufacturing socks for 50 years. Their socks are sold in the store and it's good to see home-grown products. 
Builders, truckers, farmers, and sportspeople like these socks because just like them, they are ruggedly made and dependable. For example, the Foot Doctor sock boasts 'assisted circulation and arch support with a reinforced sole' and Norsewear Rangers (recommended by Amy) are known for their comfort and durability.
Winter casual wear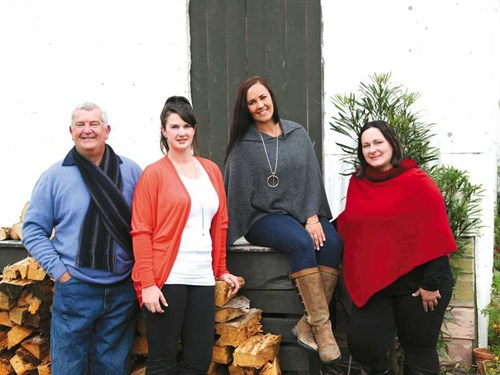 The team really went to town when it came to their casual wear. I can only conclude I'm working with a bunch of party animals, or perhaps, it's a relief to get into non-work gear for a change.
At NZ Natural Clothing, the choices are endless and many popular brands are sold here, such as MKM Originals, 70 Mile Bush, and Koru. Warm ponchos are a popular choice for the ladies as well as beanies, scarves, and gloves. NZ Natural Clothing owner, Phil Grant says the online shop sales have increased in the last year.
"We're going gangbusters on e-commerce and are 100% up on this time last year. With more products coming on board, that percentage will increase. We're passionate about quality and looking after our customers." 
NZ Natural Clothing shop is located at 75-79 Hovding St, Norsewood, Hawke's Bay or Main Highway, Otaki. For more information, visit nznaturalclothingshop.co.nz or kiwisockcompany.co.nz.
Keep up to date in the industry by signing up to Deals on Wheels' free newsletter or liking us on Facebook.