Old School trucks: Gill Construction Co Ltd
---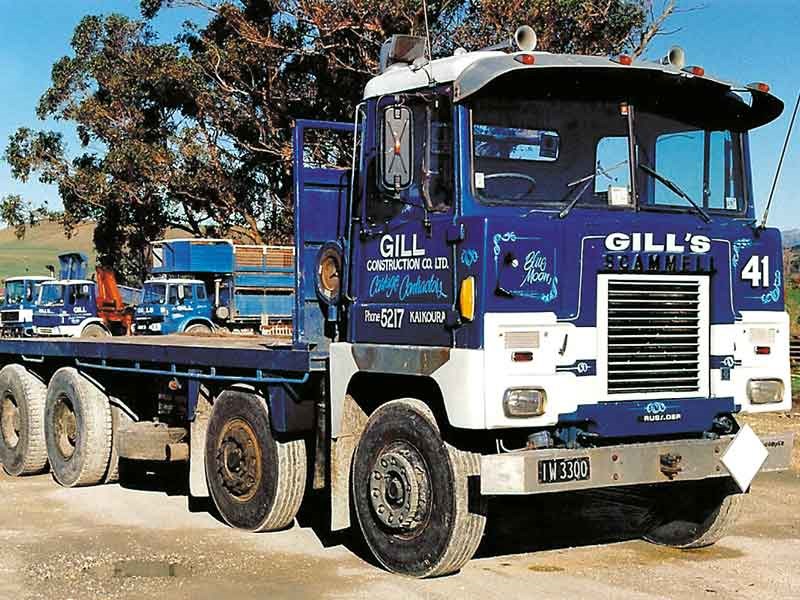 One of the first Gill's trucks I photographed was this classic Scammell Crusader in their Kaikoura depot back in the early '80s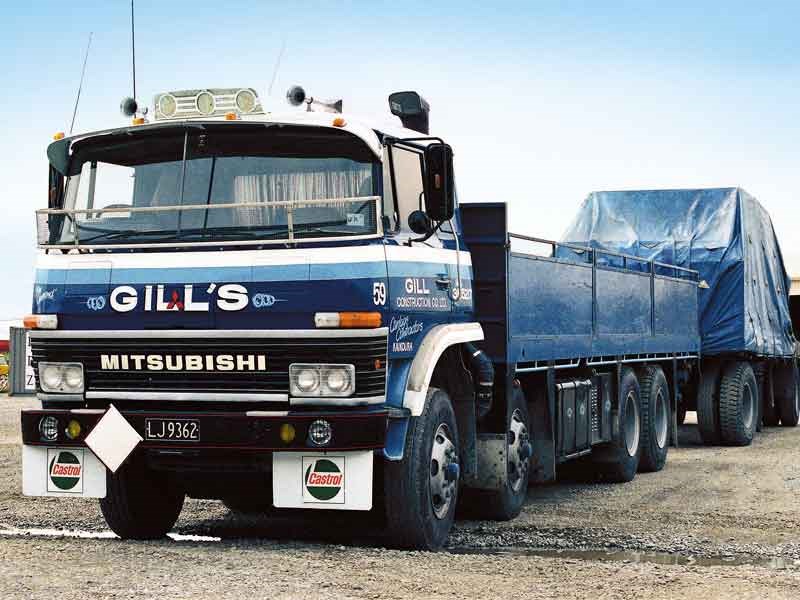 This Mitsubishi named 'Blue Diamond' ran mainly between Kaikoura and Christchurch on general freight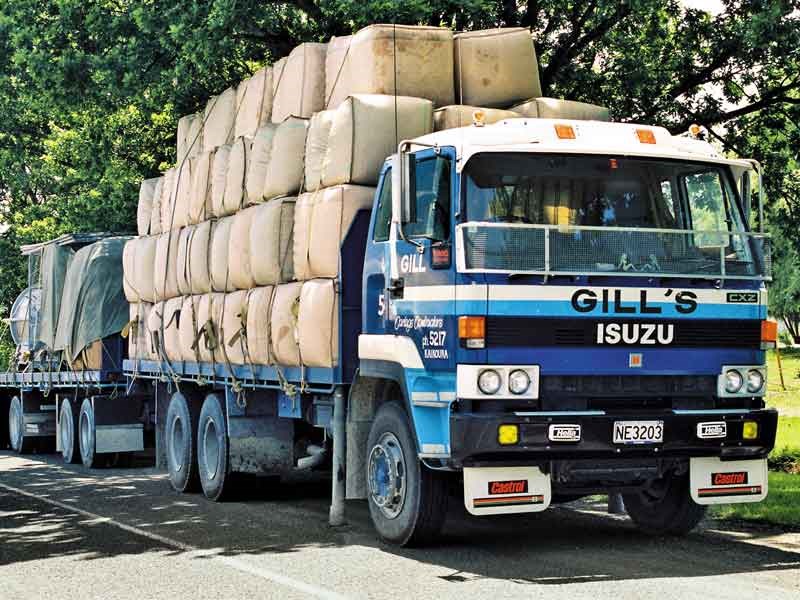 The Isuzu brand then became a preferred brand within the Gill's fleet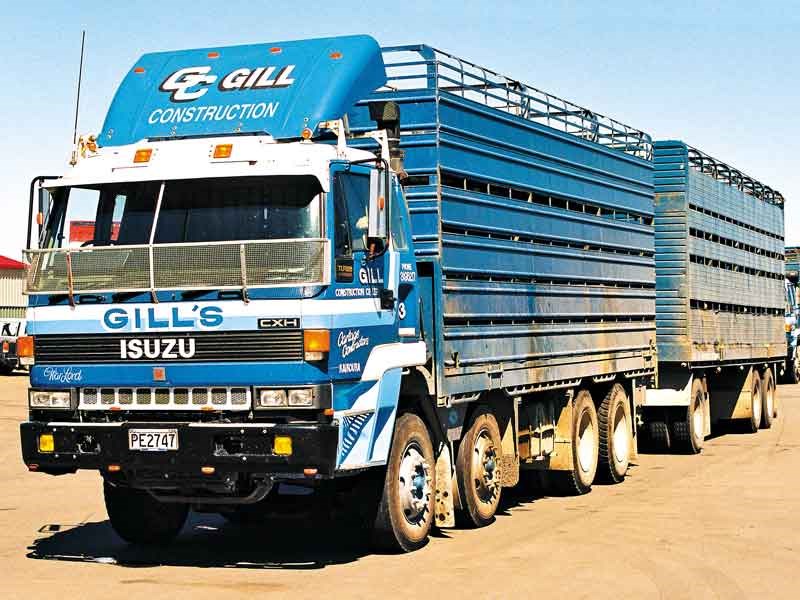 A CXH Isuzu 8 wheeler named 'The Warlord' on livestock duties out of its Kaikoura base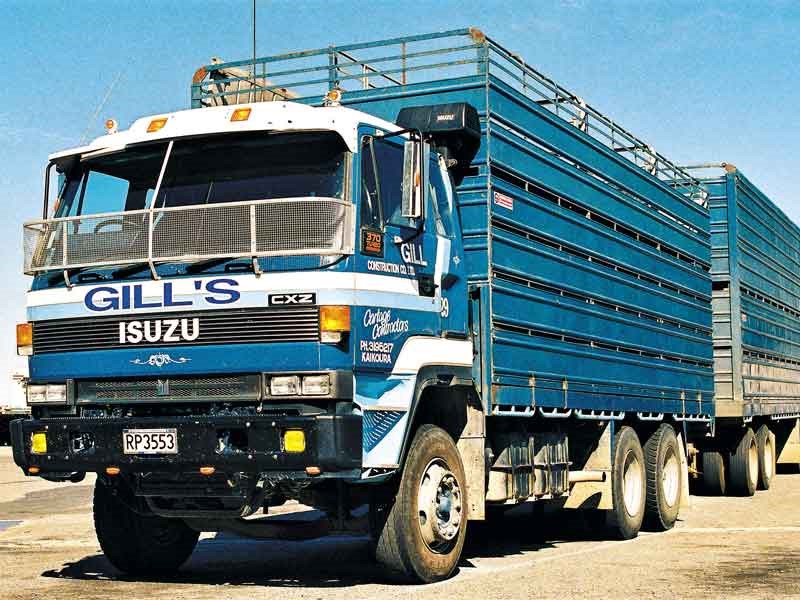 A CXZ 6 Wheeler also on livestock duties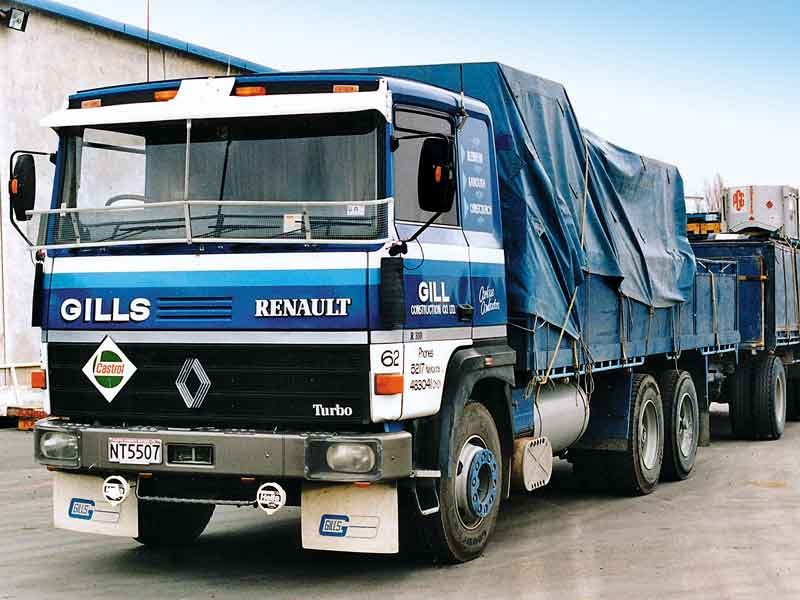 Heads turned when this R310 Renault joined the fleet in 1987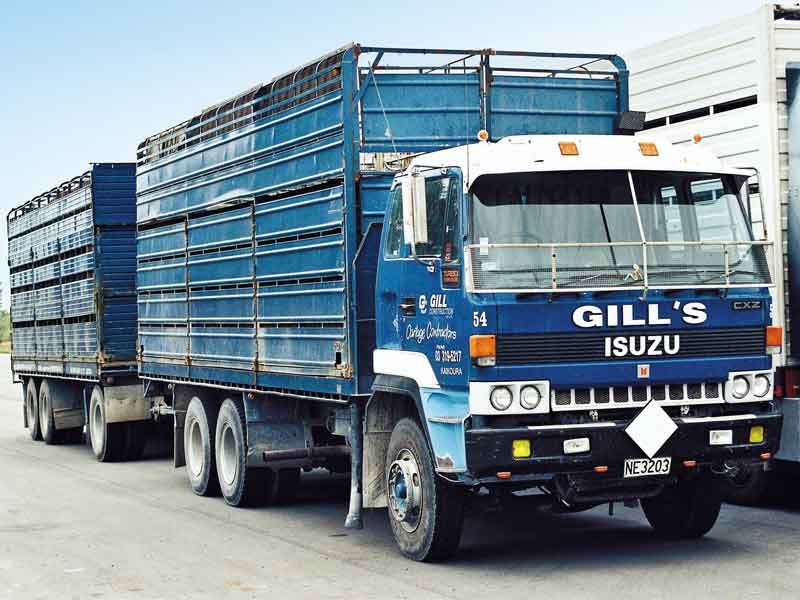 A slight livery change saw the light blue and white stripes removed from the middle of the cabs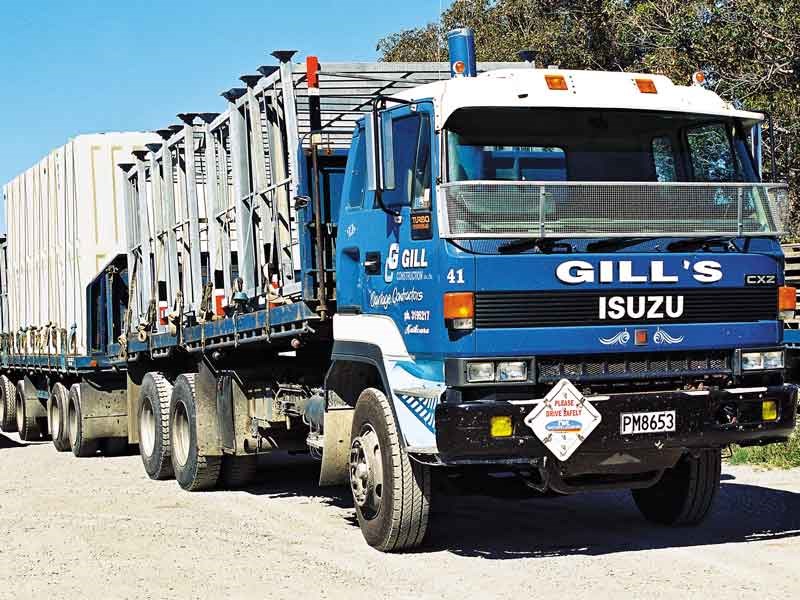 This Kaikoura-based CZH Isuzu shows a vast range of commodities carted by the Gill's fleet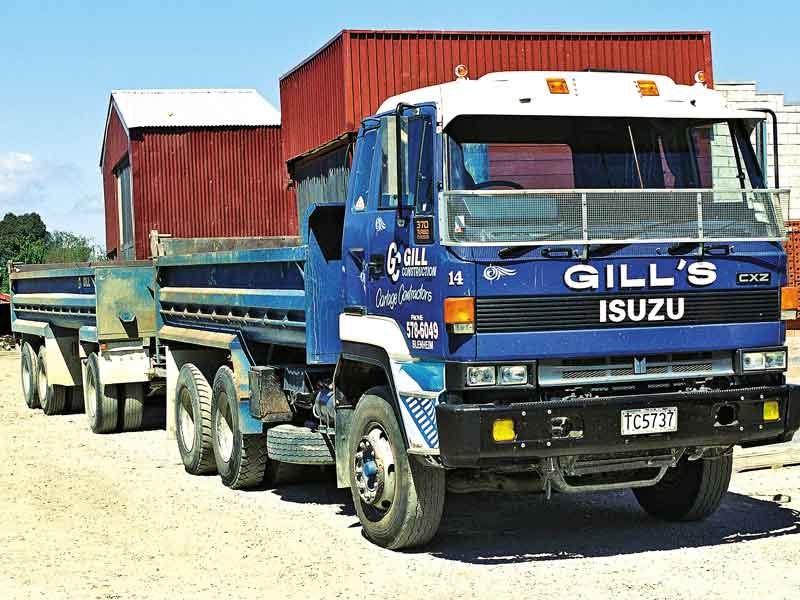 A Blenheim-based unit on designated tipper duties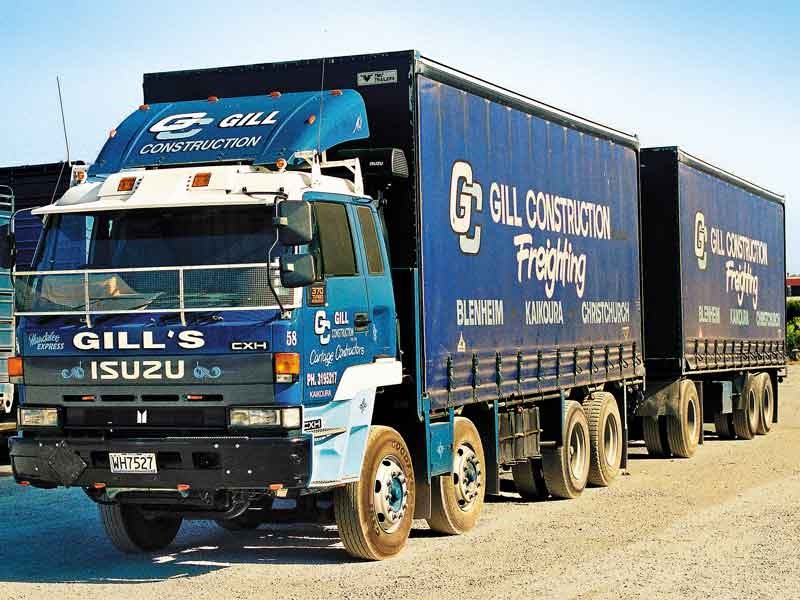 This later model CXH Isuzu, aptly named 'Hundalee Express', joined the fleet in 1997 and took care of the Kaikoura–Christchurch freight run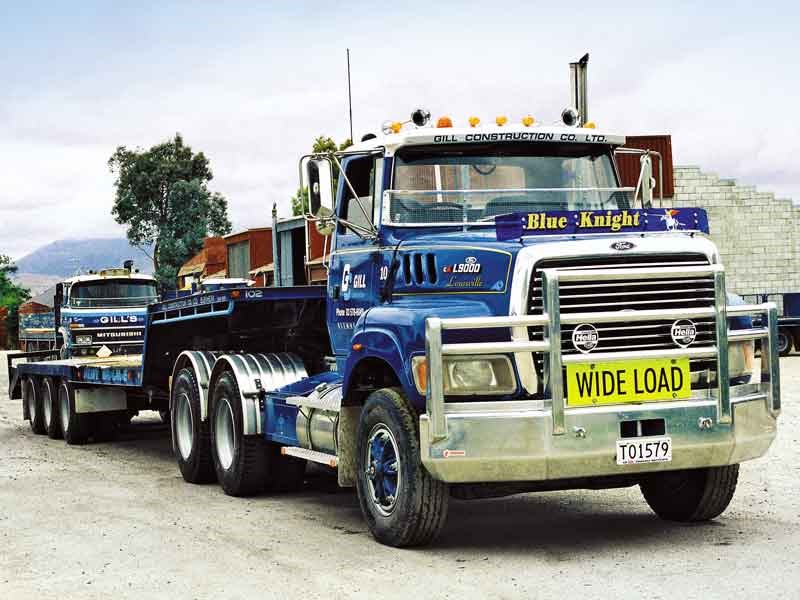 This smart Ford Louisville joined the Heavy Haulage Division in the mid-'90s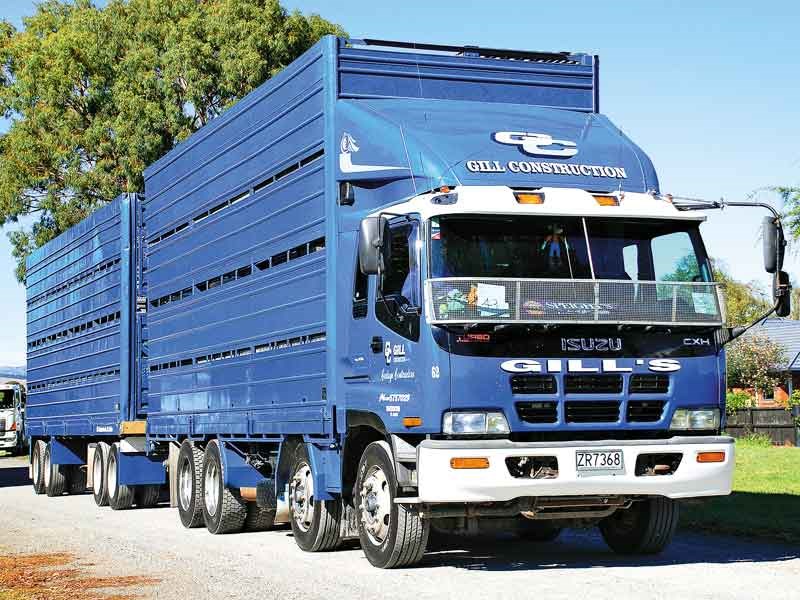 Another slight livery change saw the removal of white guards and the light blue inner front step leaving an all-blue cab and white bumper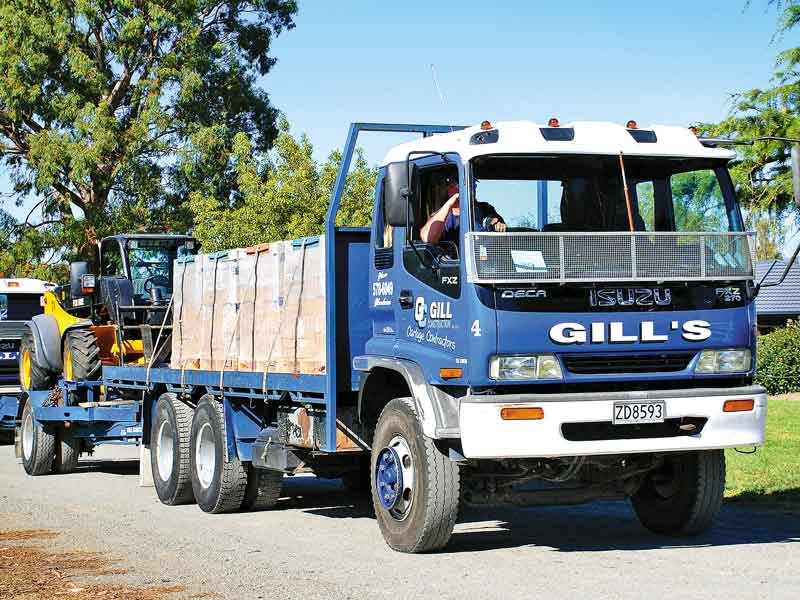 Medium-range and small-range Isuzus have also been commissioned by Gill Construction over the years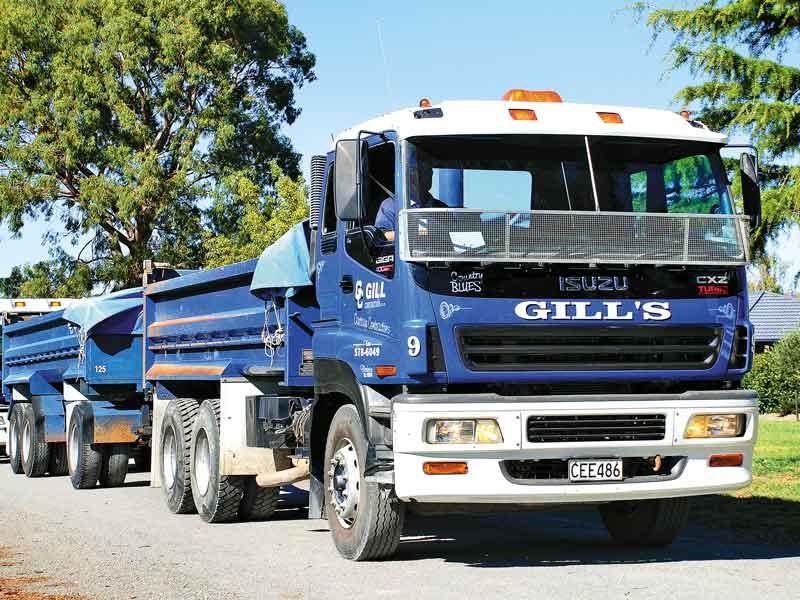 'Country Blues' was a Blenheim-based CXZ GIGA 400 on designated tipper duties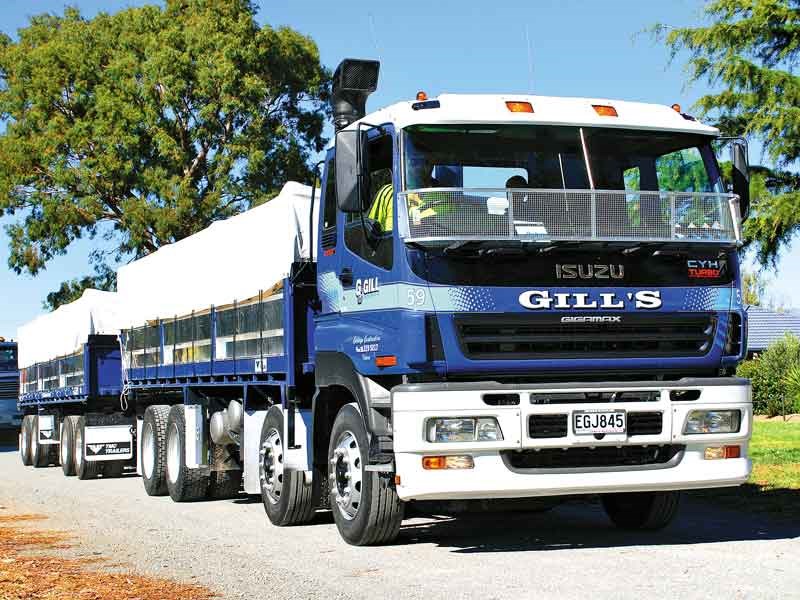 This was another short-lived livery variation with a light blue stripe fading in and out on the cab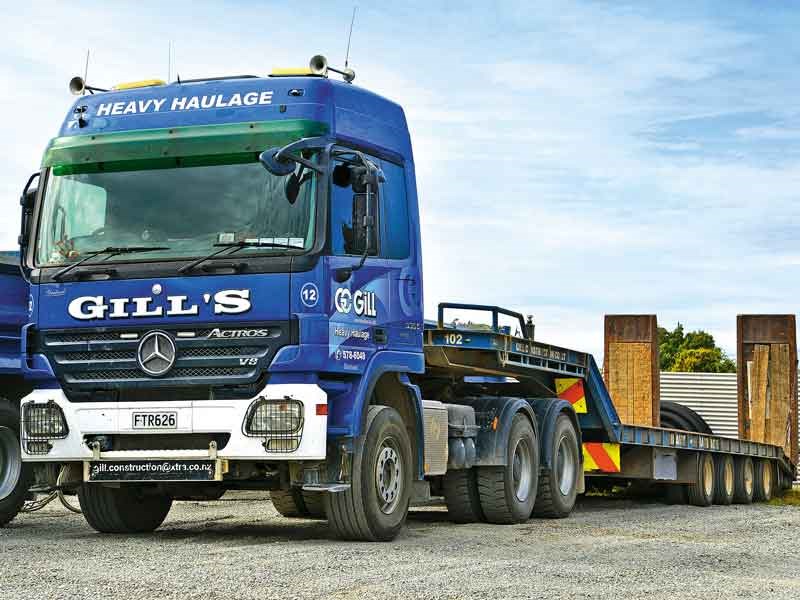 The Heavy Haulage Division is now headed by this rugged-looking 3355 Mercedes-Benz, which sports the current and modernised Gill livery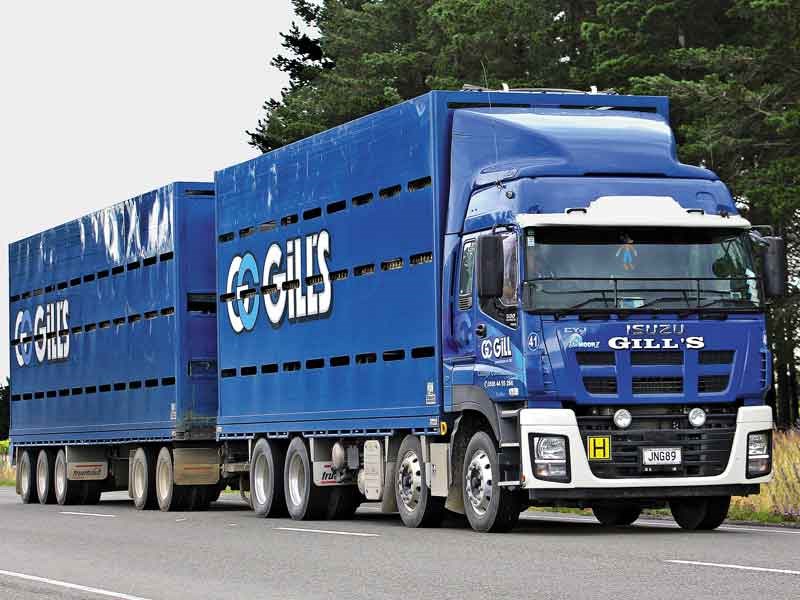 HPMV units have recently been added to the fleet to increase capacity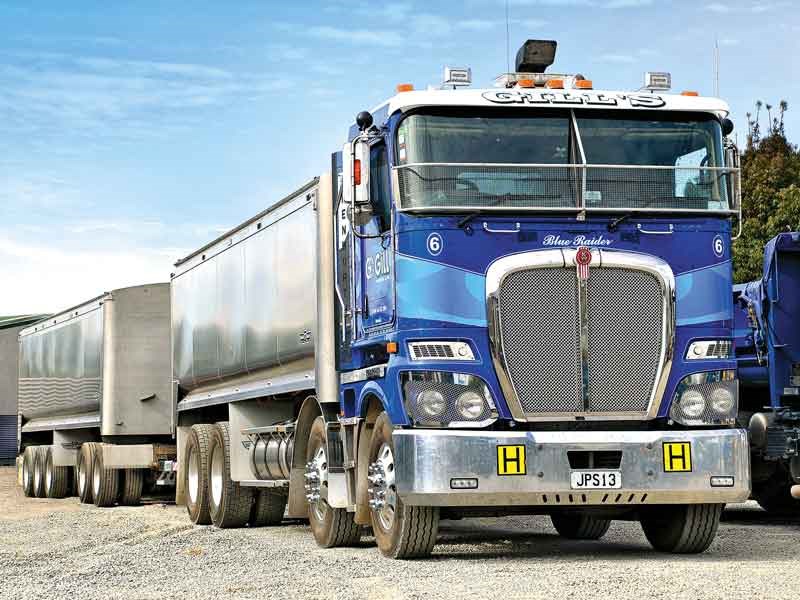 Even more heads turned when this impressive Blenheim-based K200 Kenworth first rolled into town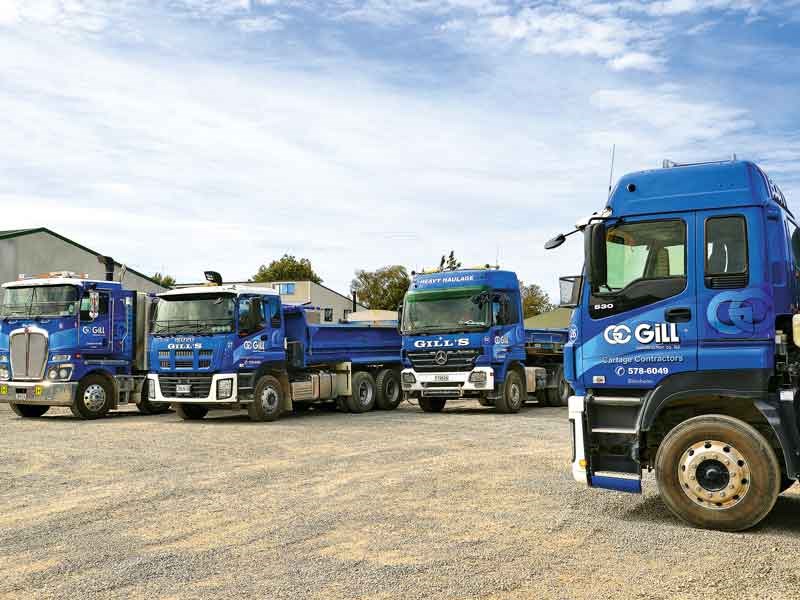 While the fleet looks relatively mixed in this recent photograph, Isuzus remain the dominant brand in the Gill's fleet
Marlborough-based and locally owned Gill Construction has been operating in the region for more than 80 years
Gill Construction has long specialised in the earthmoving/roading sector, including two aggregate crushing plants. 
Predictably, my interest has always been in the transport side of the business. As well as needing trucks to service the earthmoving and roading sectors, Gill Construction also specialises in livestock, fertiliser spreading, and bulk and general rural cartage. There is also a Heavy Haulage Division, which is kept busy carting both Gill's own machinery and that of their customer base, capable of moving up to 70-tonne payloads.
The head office and depot is based in Blenheim, and there are two other rural depots—one in Seddon, 25km south of Blenheim, and the other in Kaikoura. Many transport operators have a preferred brand of truck that they like to operate, and for several decades, Isuzus have dominated Gill's fleet.
In my time of photographing Gill's trucks, there have, however, been some notable exceptions to the Isuzu fleet dominance. There was a Renault R310 truck and trailer, which turned many heads when it joined the fleet in 1987; a Ford Louisville commissioned to take over the heavy haulage duties in 1995, which was eventually replaced by the current heavy hauler; and a 3355 Mercedes-Benz (capable of hauling a 70-tonne payload).
But, perhaps, the most notable was in late 2015 when an impressive HPMV 9 axle K200 Kenworth joined the stables. Named 'Blue Raider', this Blenheim-based unit made an impact with the local truck purists when it first rolled into town. There have been several subtle changes to the fleet livery since the 1980s with white and light blue stripes removed to have only white guards, light blue insteps, and black bumpers on the mostly blue cabs.
Then came the all-blue cabs with white bumpers and another short-lived light blue stripe. The current livery retains the dark blue cabs modern signage and a light blue stripe with GC lettering ghosted within it, which looks every bit as stunning on the Isuzu stalwarts as it does on the big HPMV permitted Kenworth. 
Keep up to date in the industry by signing up to Deals on Wheels' free newsletter or liking us on Facebook.