Deals on Wheels Best Eatery 2018 Runner-up
---
Deals on Wheels visits Dunsandel Stop Shop, runner-up for the Best Eatery on the Road 2018 competition
Ben Batchelor is a little bummed at being pipped at the final run for the top place in Deals on Wheels Best Eatery on the Road 2018 competition by a paltry 22 votes out of the hundreds of votes received during the course of the competition, but he's philosophical about it all.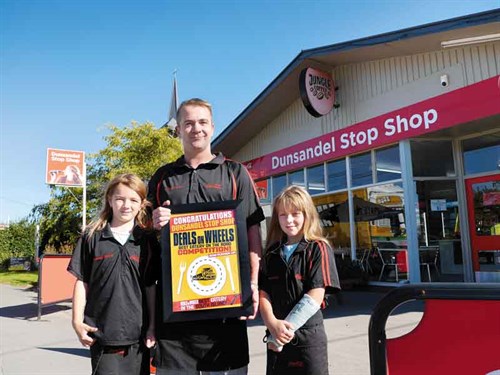 "Mate, the winner is located in the North Island, so we're definitely the best eatery in the South Island," he says with a good-natured grin.
Located on State Highway One, some 50km south of central Christchurch, Ben puts the popularity of his Dunsandel Stop Shop down to good food, good regular customers, and good staff.
"Without my manager Heather, and Maria, Sue, Cushla, Pat, and Steff, this business would be stalled. They are awesome and keep the place humming along like a well-oiled machine," he says.
Ben says they serve food Kiwis appreciate and continually tweak the menu to keep up with changing eating habits.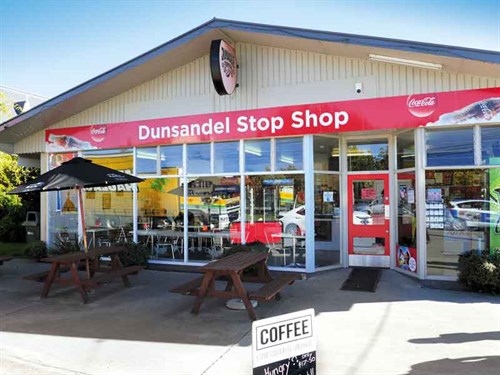 "Over the last 12 months, we've ventured into pancakes, eggs benedict, and a few other dishes, all of which are proving to be a big hit with truckies.
"Probably one reason why people like coming here is that they always get the same results and service," he says. With school holidays in full swing on the day of Deals on Wheels visit, Ben's two daughters Ruby (9) and Macy (8) were part of the team.
"When I'm on duty, the girls work alongside bringing out food to customers and helping clear away tables. They love helping out in the shop; well, until they decide it is time to head out and play with their mates," he says.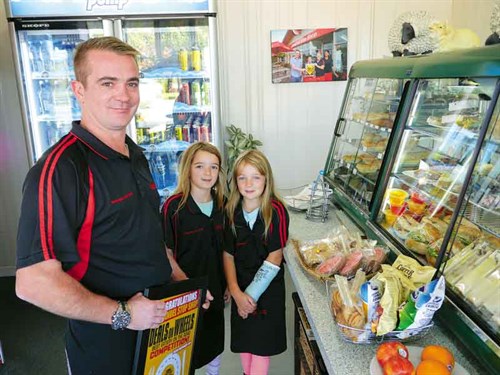 One of the low points recently was a break-in of the store and robbery of a substantial amount of cigarettes and tobacco.
"I live right behind the store but unfortunately was away at the time, so they had done their homework. It took a bit of work with the insurance company to sort things, but we got there in the end," Ben says.
"We have put additional security measures in place, so the likelihood of anything like that happening again is nil."
But on the upside, Ben is looking forward to owning a freehold business and buildings in a few years, saying the day is not too far away.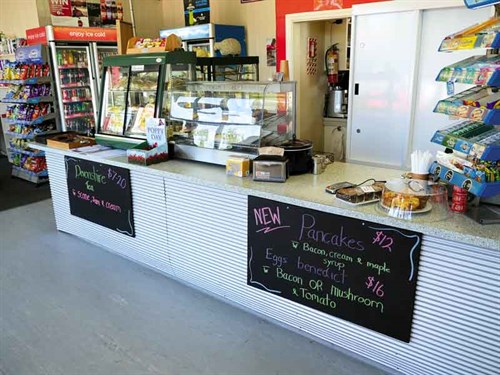 "Sometimes, you just have to knuckle down and make things happen. To stay in business, you often have to try and not do everything yourself and give responsibilities to others, so a team effort won the award for us. It is how we've built up such a popular place," he says.
"Well that's how I see it. It's why people love coming here, and it's why they voted us the best in the South Island." 
Dunsandel Stop Shop is located at 3424 Main Road South, Dunsandel, Canterbury.
Keep up to date in the industry by signing up to Deals on Wheels' free newsletter or liking us on Facebook.