Book reviews: April 2018
---
Looking for a good book to read? Check out these reviews of the latest books to hit the shelves.
The Darkest Day
By Hakan Nesser
$34.99
Macmillan
Reviewed by David Manners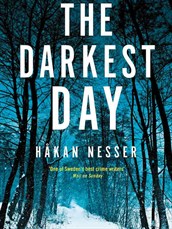 2/5 stars
Reading this was a bit of a darkest day (i.e.: the shortest day in a Swedish winter).
At 534 pages, this is a large book that spends 150 pages discussing the background and personalities of a one of the most unsympathetic and boring families I have ever read about—and all this before anything actually happens.
For a thriller, it is not just slow but also glacial in its pacing, with a predictable plot and with central characters that are either weak or self-absorbed.
I do enjoy a bit of Scandi Noir but this is in need of a good editor. Jo Nesbo would have told this story in under 250 pages.
You Can't Spell America Without Me
By Alec Baldwin and Kurt Anderson
$40
Penguin Random House
Reviewed by David Manners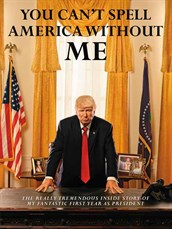 4/5 stars
This so-called parody about his fantastic first year in the Top Office is the best book ever written about Donald Trump. It's true, it really is—totally the best book ever. All other books have failed or are fake. Totally fake.
Reading this is like channelling the inner voice of Trump. The chapter titles tell it all from 'It finally felt real like a movie' to 'Everybody lied to me'. And then there's the penultimate Chapter 40 'Hooray President Trump, Hooray President Trump, Hooray President Trump' with Russian stylisation including the crazy backward 3.
It does seem like an extended Saturday Night Live skit, but whenever I want a laugh, I look at the photo on the inside page of Alec Baldwin/Trump looking coy in the Whitehouse. Comedy gold, it really is.
Macbeth
By Jo Nesbo
$37
Penguin Random House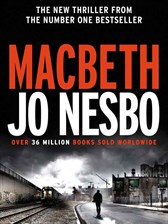 Reviewed by Steve Atkinson
4/5 stars
Here's a good treatment of Shakespeare's tale of murder, power, and passion. It's quite fortunate that Jo Nesbo decided tell his version for those born after the 1800s.
Set sometime during the 1970s, our story revolves around a hotshot police SWAT team leader, who finds himself dragged into the ambitious aspirations of his casino-owner girlfriend.
However, it doesn't take a lot of encouragement by her before he 'offs' his first victim, putting in motion a range of events that eventually leads to his demise.
I can tell you this because almost everyone knows what happens to Macbeth, and it's no different here. I liked it, and so should you.
Keep up to date in the industry by signing up to Deals on Wheels' free newsletter or liking us on Facebook.