Cover story: Angel Transport
---
Deals on Wheels catches up with Angel Transport, a third-party freight logistics firm based in Auckland, to know more about their business
The idea that no two days are ever the same is perhaps an overused expression for many. It might feel different, but the rhythms and routines of work life tend to establish a pattern over time.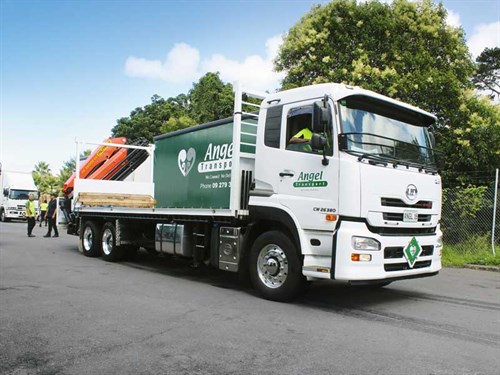 Ayna Amina, sales and operations manager for South Auckland-headquartered freight logistics firm Angel Transport, however, is one of those people who can truly say that. When she arrives at the busy company depot every morning, the shape of the day has yet to be established.
"Because we're a third-party freight logistics supplier, we're essentially a 24-7 operation. We're used to reacting quickly to emergency situations, urgent deliveries, or the need for extra transport resource. A lot of it, you can't plan for. But it's this kind of work that we've built our reputation on," Ayna says.
On the day of our visit, for example, a customer had taken seven or eight of the company's trucks and drivers in order to fulfil delivery slots. What the next day or next week brings will make itself clear later on.
Ayna says the company has just come through its busiest period ever, with all 23 of its trucks out on the road continually for clients from October to December. There's no real pattern (although summer is always busier than winter), because for Angel Transport, when the company is moving freight, it's moving other people's freight, helping solve other people's challenges.
The Angel Transport team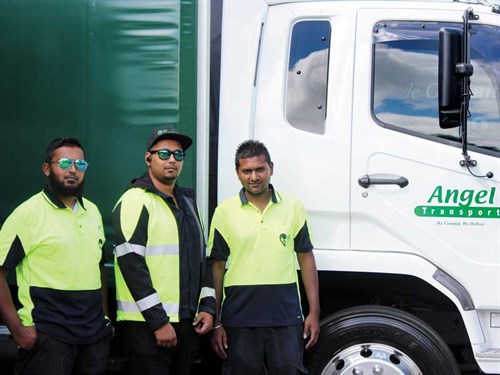 "Over the last 12 years, we've really established ourselves in the Auckland market. I've been here since the very start," Ayna says. "My father was very specific about wanting me to be involved. I'm from a nursing background originally, but he says he could see in me the passion to help him build the business.
"More than just me, though, I think so much of our success comes down to having family involved. During the recession in 2009, we were doing it pretty tough. We essentially didn't pay ourselves wages for several months. But you get that sort of loyalty out of family; an employee from nowhere wouldn't want to stick that sort of situation out."
Ayna's two brothers, Shane and Shaif, her sister Zyna and cousin Ifraaz are all involved in the business day-to-day.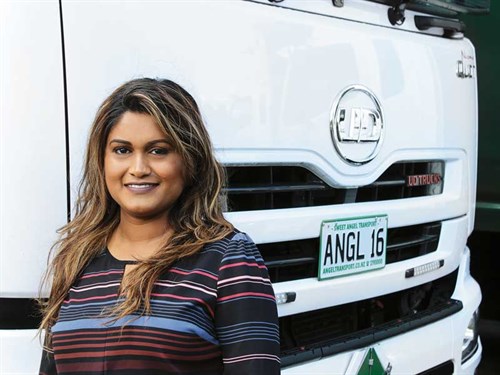 "We got through the recession and we've built and built ever since," she continues. "Today we are running 23 trucks and we need more. In fact, we have new trucks ready to go, but it's about finding the right kind of drivers; people who are going to represent our company to the best of their abilities."
Award-winning rigs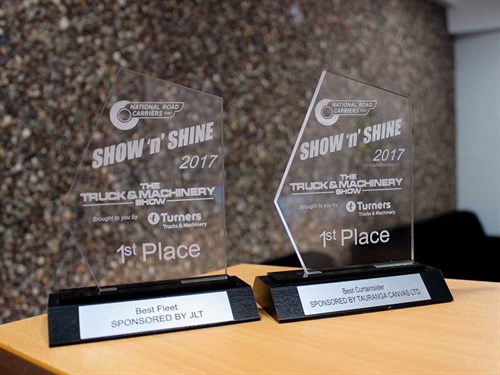 Ayna says her father, Mohammed Shamim, has instilled in her and the rest of the Angel Transport team a real sense of pride in service and appearance. That latter requirement extends to the truck fleet as well; an immaculately turned-out line-up of mainly Fuso hardware greeted me when I arrived at the depot.
These rigs are award-winners, too, with Angel Transport's green-and-white livery scoring first places in the 'Best Fleet' and 'Best Curtainsider' categories at last year's Show 'n' Shine event at the Truck & Machinery Show.
Mohammed has ensured the company has an in-house mechanic and panel beater and that, regardless of when trucks come off-shift, they're meticulously cleaned. He's a big fan of Mitsubishi Fuso, having run trucks from that manufacturer since he was an owner-driver back in the early 2000s. He says they're easy to work on, good to drive, and durable.
"Our drivers are all assigned a specific truck, which reinforces the idea that they're responsible for the upkeep of their vehicle. That instils a sense of pride in them, and we don't have any issues with drivers mistreating trucks as a result," Ayna says.
Solid reputation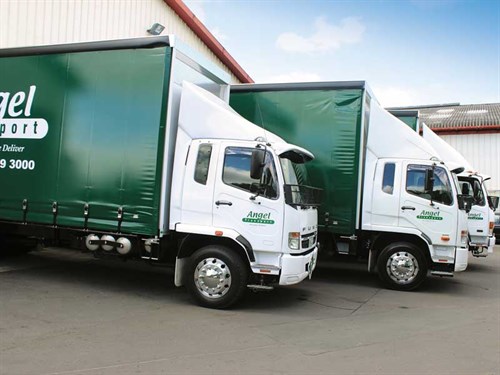 With large scale national clients regularly utilising Angel Transport's services, Ayna says professionalism is everything. She also came up with the company's motto, saying that building a solid reputation means sticking to your word, regardless of the circumstances.
"I came up with the slogan 'We commit, we deliver' because it underlines the service we provide. We're what I would call a premium service. We charge by the hour, and if we say a consignment will be at a certain place at a certain time, it'll be there.
"We've also adopted EROAD telematics in the last couple of years. We send out EROAD reports with our invoices, so any company we're working with has a detailed report of the time taken to deliver.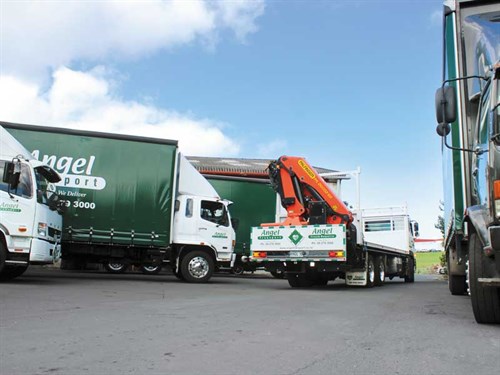 "It's a competitive market and there are a lot of companies trying to undercut the competition, but we don't play that game. We stand by the service we offer, and we work with a large percentage of the Auckland transport industry because we've built up a lot of trust with them over time."
So while the next day's consignment orders are still yet to be established, the Angel Transport team will work hard to ensure the consistency that a successful business like theirs deserves.
Keep up to date in the industry by signing up to Deals on Wheels' free newsletter or liking us on Facebook.