Old School Trucks: Waimea Contract Carriers
---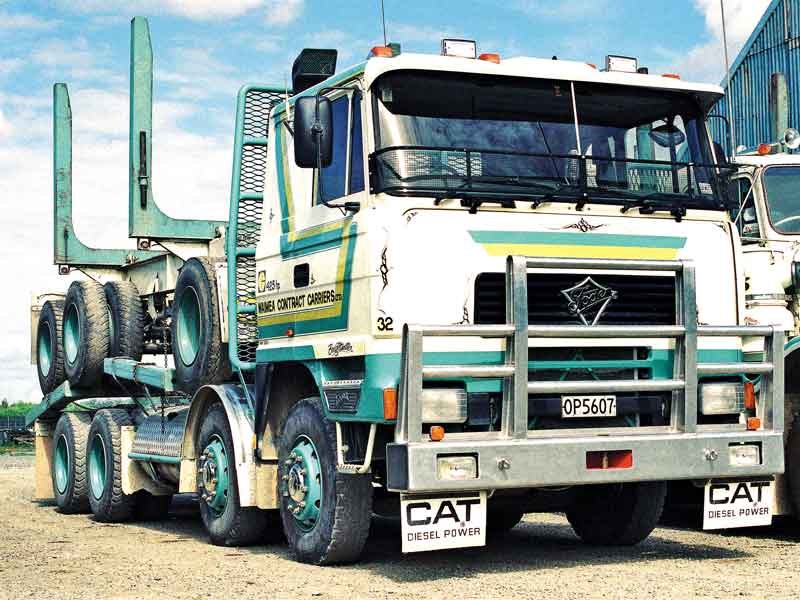 While the Waimea fleet was dominated by Scania's, Foden's were a popular choice for loggers in the Nelson region in the late '80s, and this 4425 model was added to the fleet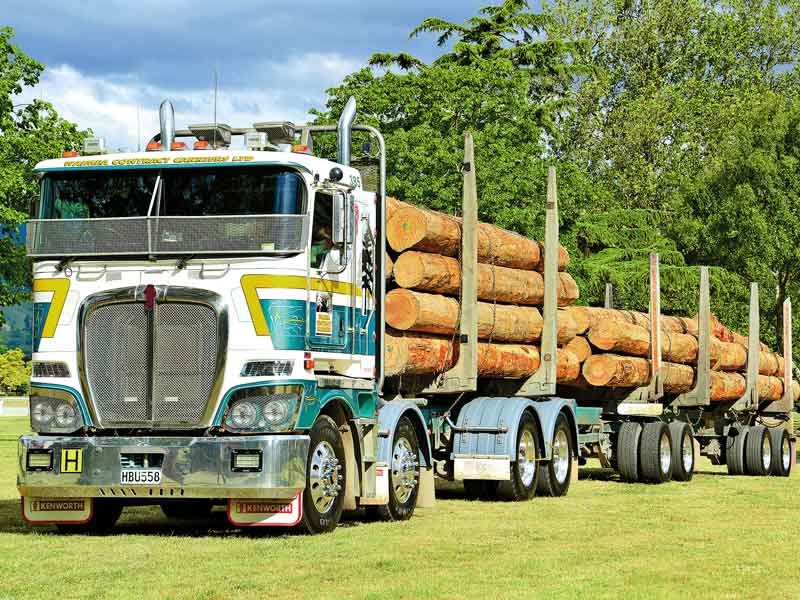 Followed by several K200 Kenworths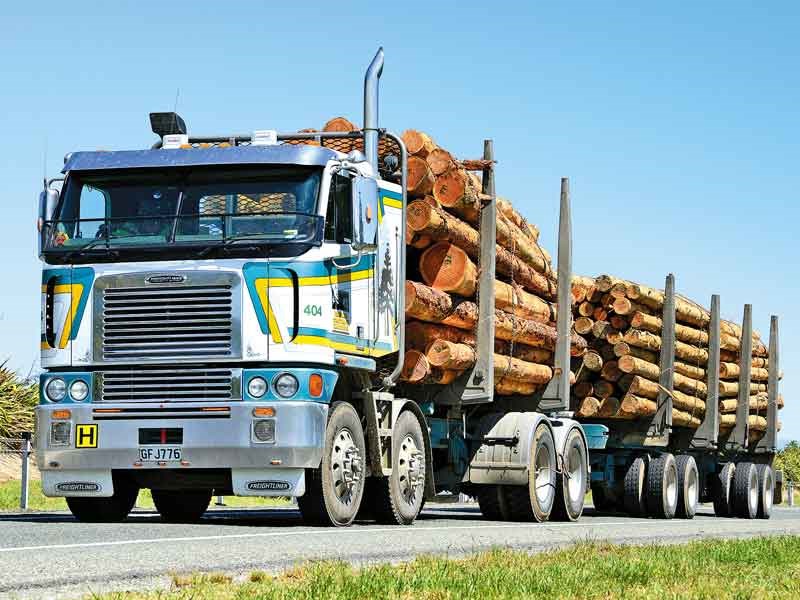 Numerous Freightliner Argosys started making a presence in 2011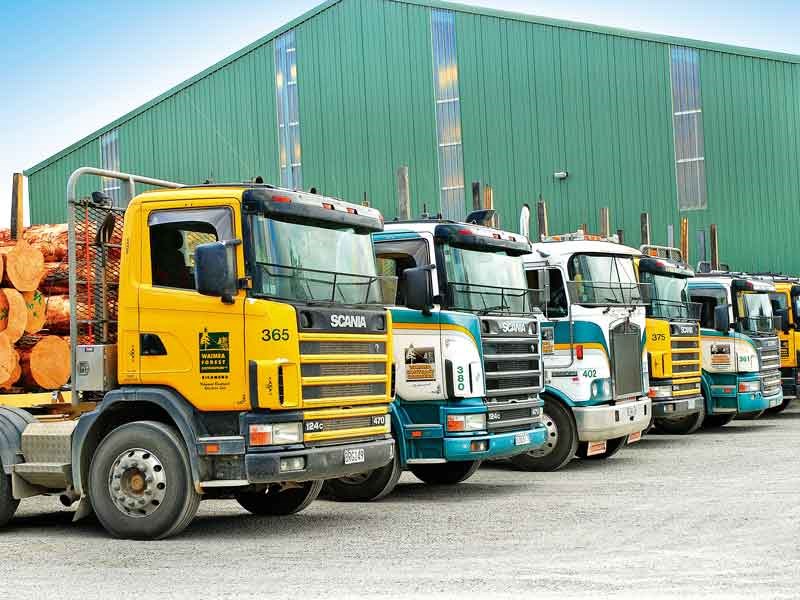 A slightly revised livery to that of the Waimea colour scheme prior to the yellow wave was reintroduced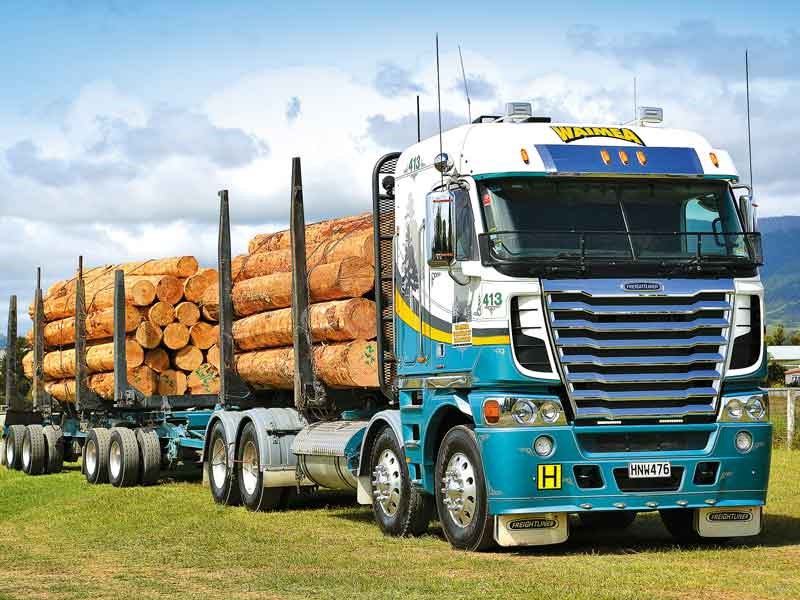 Later model sleeper-cabbed Freightliner Argosys have been recent additions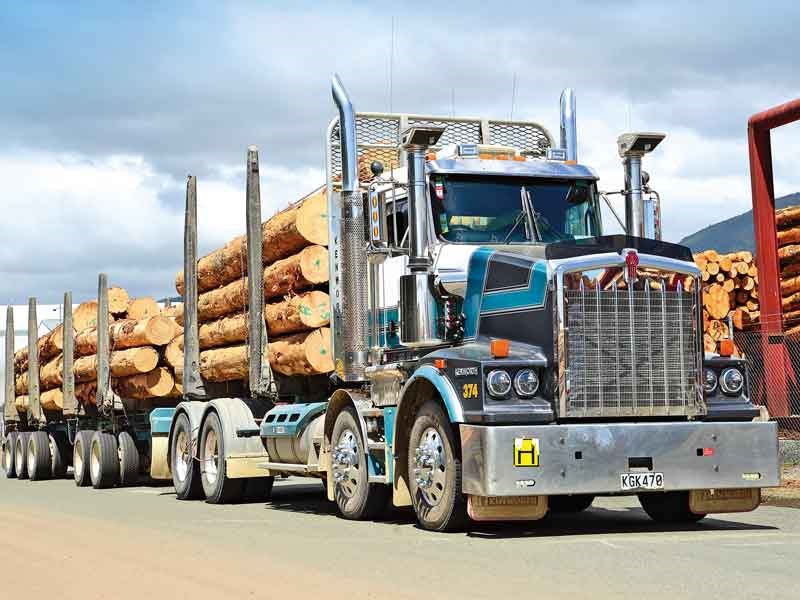 The latest livery seen here on one of the latest trucks to join the fleet—a T659 Kenworth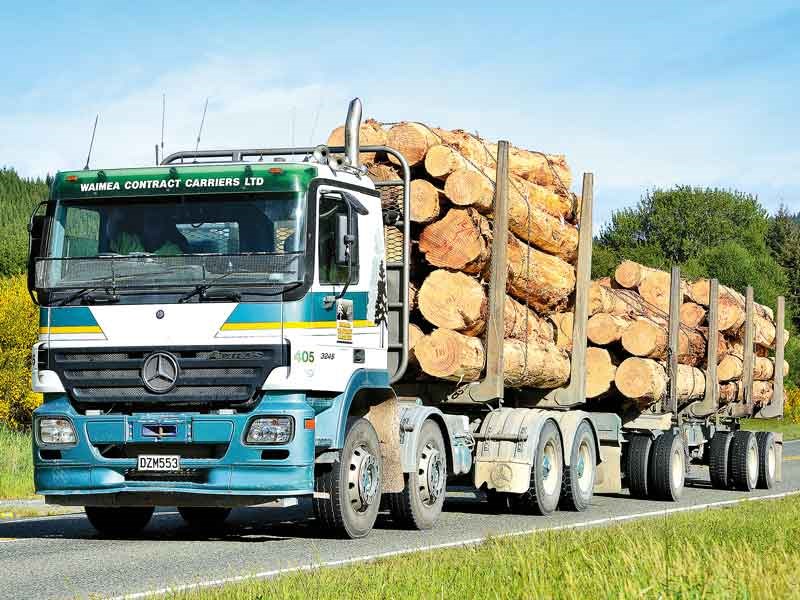 The German brand Mercedes-Benz had a couple of entrants back in 2007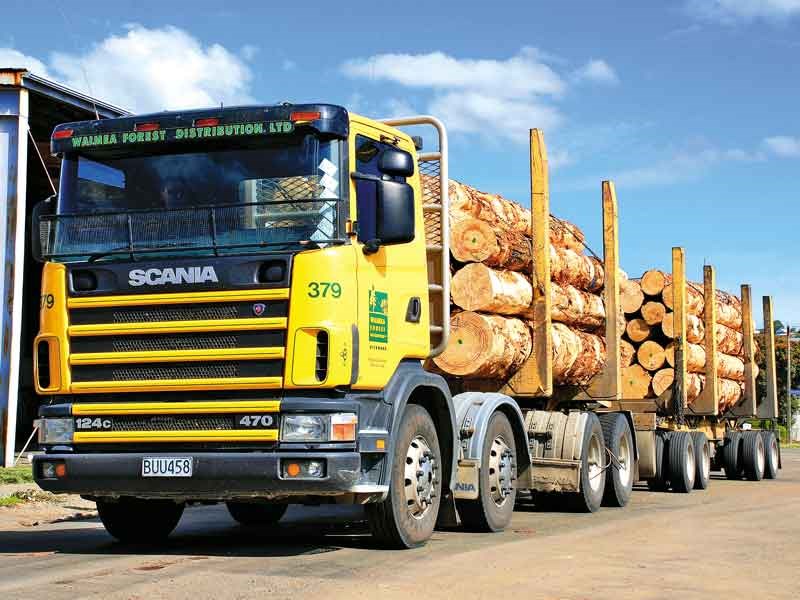 A tall cab 124C Scania truck and trailer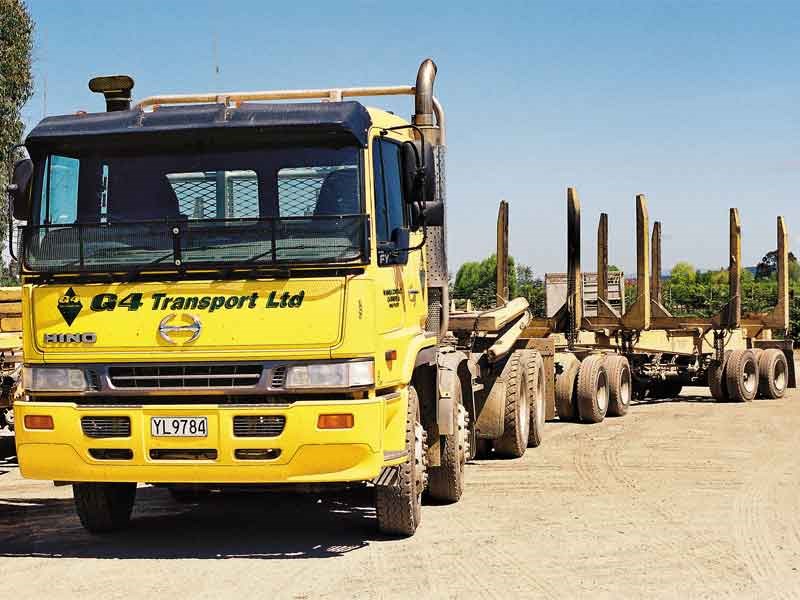 Along came the G4 Transport venture and a sea of yellow logging trucks in the region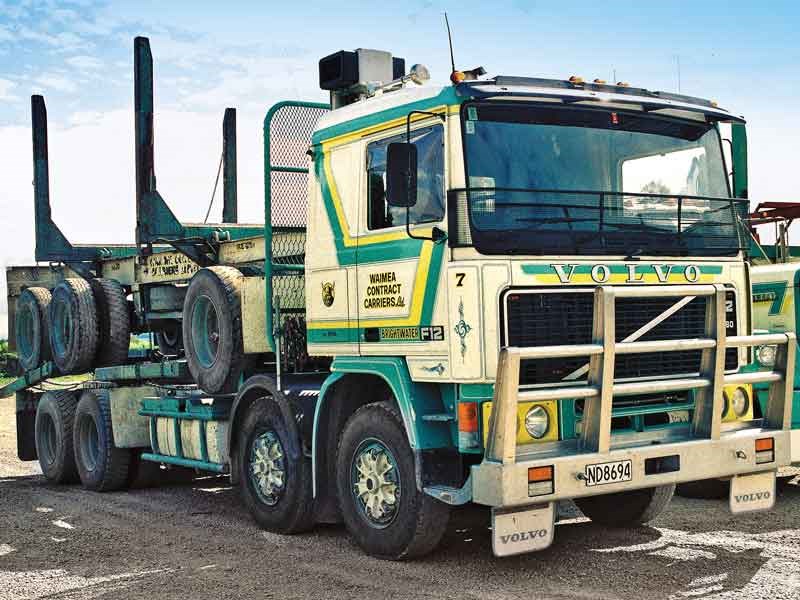 The opposing Swedish brand Volvo also made their way into the Waimea fleet, including this F12 model

The Waimea Contract Carriers livery was synonymous with the region before the formation of G4 Transport Limited—a joint venture with three other logging transport providers in the region
Waimea Contract Carriers' yard was always the first stop when heading through Brightwater into Nelson during the late '80s and '90 s. Renowned for their Scania loggers, which were great to photograph in their own right, there were also other brands such as LW Kenworths, Fodens, and Volvos that made the yard a real treat to visit for a young truck enthusiast.
Waimea Contract Carriers was founded in the early '80s by the late Simon McIntyre in a 2624 Mercedes-Benz, carting native logs from the West Coast. The company grew to become one of the largest logging transport providers in the Nelson Marlborough area.
The Waimea Contract Carriers livery was synonymous with the region, however, this was to change for several years with the formation of G4 Transport Limited—a joint venture with three other logging transport providers in the region. A bright yellow livery was decided on and it wasn't long before every other logging truck in the top half of the North Island was yellow with G4 on the door.
When G4 Transport was disbanded, the Waimea fleet remained yellow for some time before being transitioned back into the slightly revised original fleet colours. Since then, there has been another livery change incorporating a gunmetal grey and less white on the cabs.
While the Scania brand is still dominant in the fleet, in recent years, other brands have been introduced with Freightliner and Kenworth being the most prevalent.
Keep up to date in the industry by signing up to Deals on Wheels' free newsletter or liking us on Facebook.