Driver training more crucial than ever
---
Thanks to comprehensive training programmes, such as that run by the HW Richardson Group at a national level, even the newest drivers can gain knowledge and experience on New Zealand roads
James Oneroa is a busy man for all the right reasons. His hectic day job is as a driver trainer for Allied Concrete. But his 18-odd years in the industry also stands him in good stead as someone who knows and understands the shape of the job inside and out, and how to navigate the work day in a safe and professional manner.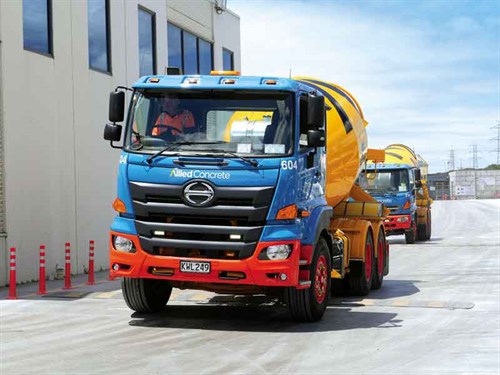 A part of HW Richardson Group's service to drivers since 2006, the company's driver training programme has seen hundreds of truckies gain a comprehensive overview of the industry. James has been on the training team for 10 years now.
With ongoing updates to best practice principles and recent revisions to the Health & Safety at Work Act, 2017 has proven to be the busiest yet for HW Richardson Group's driver trainer team, which has grown from seven to 12 members in recent times.
Driver trainer duties are divided up across the country, with Northland and Auckland counted as one region; Hamilton to Hawke's Bay another; New Plymouth to Blenheim a third; and the remainder of the South Island – including the HW Richardson Group's home base of Invercargill – a fourth. Canterbury is an area of its own, with two driver trainers based there.
Offering up true national coverage for drivers coming on-stream, in a multitude of locations and from many backgrounds, is important to the Group. James looks after Northland and Auckland, assisted by Arthur Hayden. The team of trainers is headed by driver training manager, Graeme Mabey, who is based in Feilding.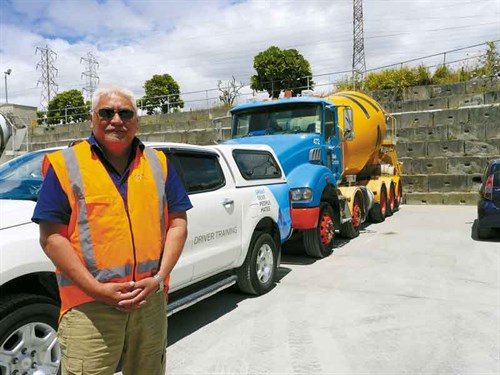 "Part of being a large organisation, like the HW Richardson Group, is that there are drivers in every part of the country. So, we need the ability to see all of those drivers and ensure they're well catered for as far as ongoing training is concerned," says James.
"In my region, I'm looking after around 130 drivers. That's a pretty big roll call of people, but that's also 130 or so drivers who are receiving comprehensive training for the New Zealand working environment. This is a great thing for our industry."
Every six months, drivers are assessed internally on a number of facets of the job, including standard operating procedures and occupational health and safety requirements. Class two, three, four and five licence holders are covered under the scheme.
James says the training programme tries to provide relevant content for drivers in different parts of the country. The varied nature of the industry means there are regional focuses for different sectors. For example, best practice around concrete transportation is relevant for busy urban areas, whereas drivers in regions such as the East Coast are more likely to be engaged in the logging industry, so the focus of training has to be moulded to match. Similarly, in Southland, long-haul transport operators are prevalent, while petroleum cartage is a mainstay at a national level.
"Whatever the specific discipline, the programme aims to ensure all drivers are in the same boat; they can all demonstrate the same skills and learnings," continues James.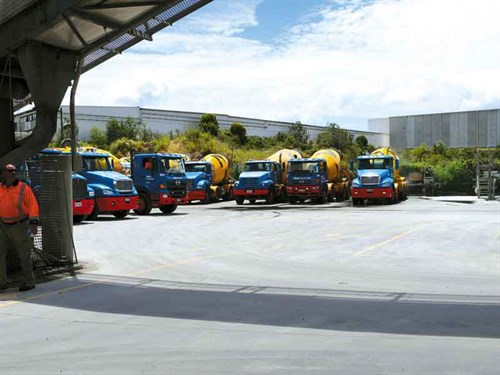 There are distinct through-lines to the programme's content though. More than health and safety requirements, the HW Richardson Group training programme extends to other important facets of the job, such as driving with fuel efficiency in mind, being more 'road aware', general vehicle operations while engaged on-site and even looking after the truck itself.
"We concentrate on the really simple stuff too, such as being courteous and professional," says James.
"Drivers are out there representing their companies and they're often the 'face' of that company. Being a good representative for whoever has their logo on the door is a real skill for drivers regardless of which part of the industry they work in; it's a worthy part of the programme.
"In multicultural areas, such as Greater Auckland, language and cultural skills need to be taken into account too," says James.
"In Auckland we have a growing number of drivers from other countries looking to gain expertise, especially from within the Filipino and Indian communities. We essentially treat drivers from overseas as blank canvases and work to get them to adopt the New Zealand way of doing things.
"It takes a bit more time, but it's really worth it. So much so that we now have some Filipino drivers who have been working in the local industry for nine years. They've gone through the HW Richardson Group programme, so we actually utilise them for peer reviewing newer guys from that community entering the industry."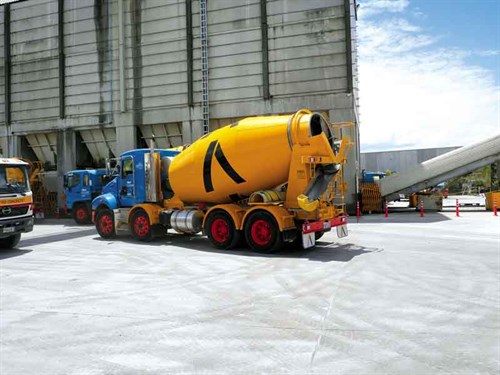 With WorkSafe policy and compliance such a large part of every company's working life, driver training programmes such as the HW Richardson Group's efforts are increasing in relevance for a wider pool of employees.
"There are the obvious legislative reasons why training programmes like this are really important," concludes James.
"But also, from a professional point of view, the individual driver can get so much self-worth out of participating and knowing they're doing their best in any situation. And a driver that has had proper training through a company becomes a more loyal driver, which is always a benefit too."
Keep up to date in the industry by signing up to Deals on Wheels' free newsletter or liking us on Facebook.