Cover story: Mitre 10 Mega Ride in a Truck Day
---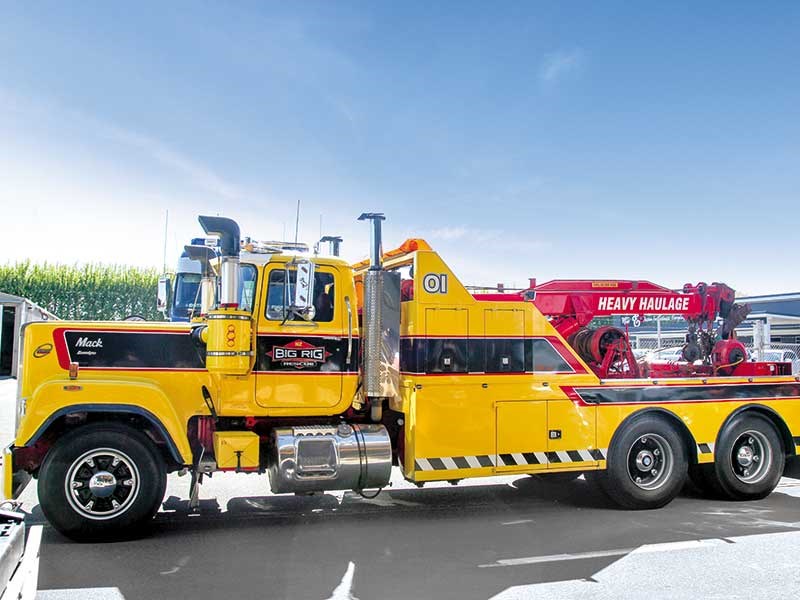 This heavy recovery vehicle can handle anything that's thrown at it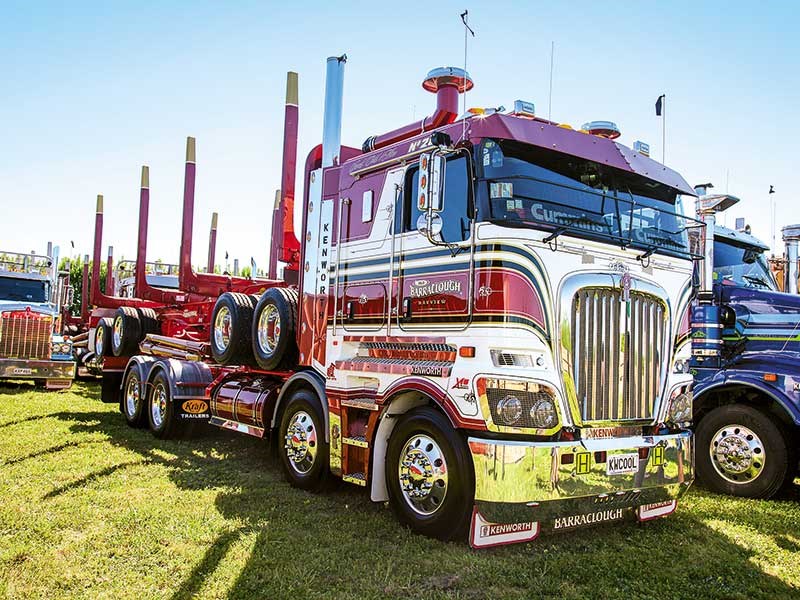 KW Cool took away the prize for People's Choice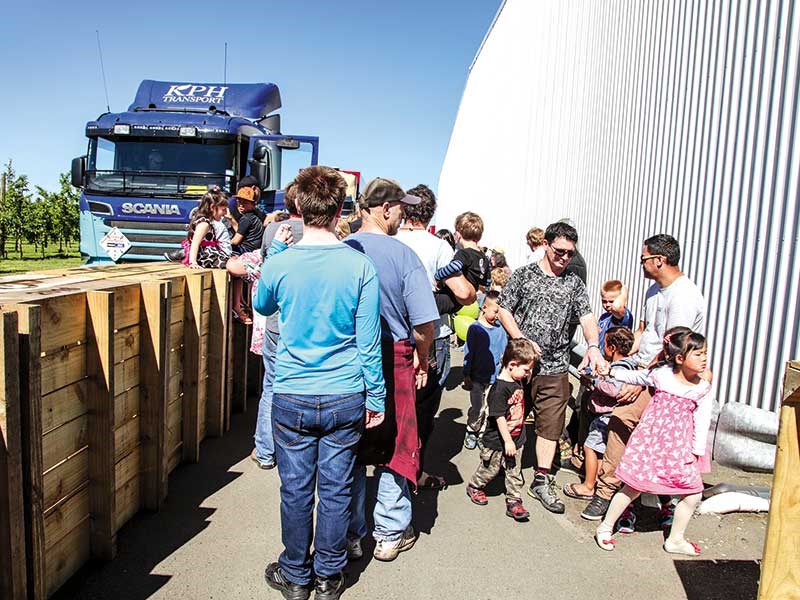 Around 3000 attended the event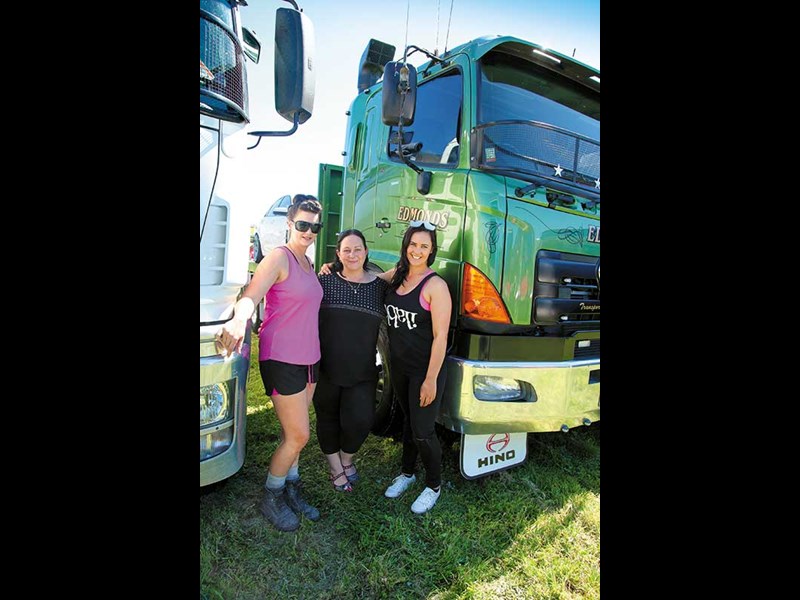 From left to right: Katelyn Arundale, Bridget Scott and Amy Edmonds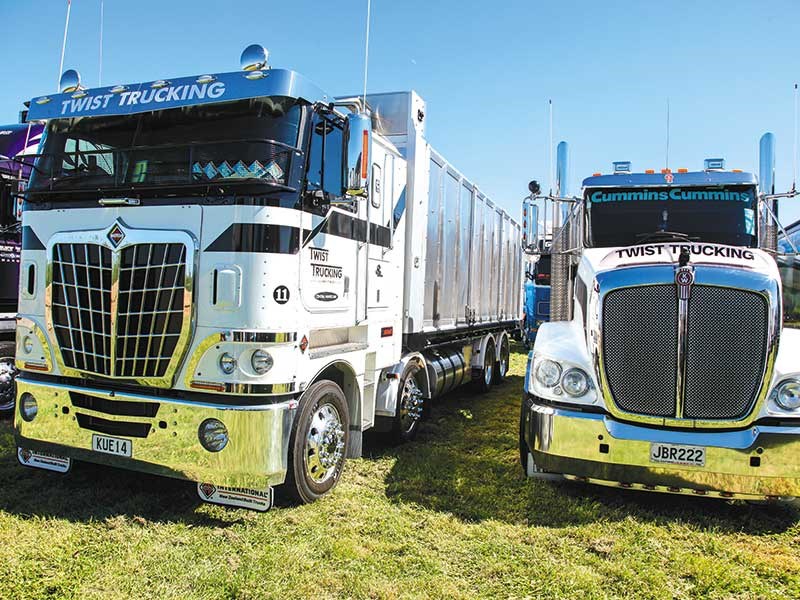 Best International from Twist Trucking

Deals on Wheels headed to Hawke's Bay to check out the Mitre 10 Mega Ride in a Truck Day
The Mitre 10 Mega Ride in a Truck Day not only raises money for worthwhile causes—The Little Elms Charitable Trust and Bellyful—but it's also a 'feel good' day out and a chance to unwind.
The shed at T&G Pipfruit was packed with entertainment that included live music, bouncy castles, and the truck pull. There was plenty of food nearby and, of course, the chance to ride in a big rig for $2. Watching Hawke's Bay's top excavator operators battle it out for the top spot to go to the National Excavator Operators competition was a major drawcard, too.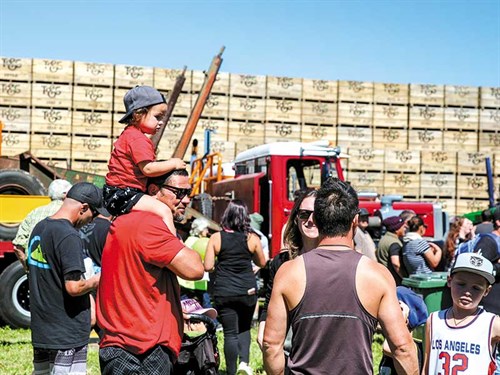 The trucking community came out in force with 185 trucks attending, with Eden Haulage being the farthest to have travelled from Invercargill. Around 3000 attended and more than $24,000 was raised, and thanks to the 113 volunteers who put their hands to the pump, the event ran smoothly.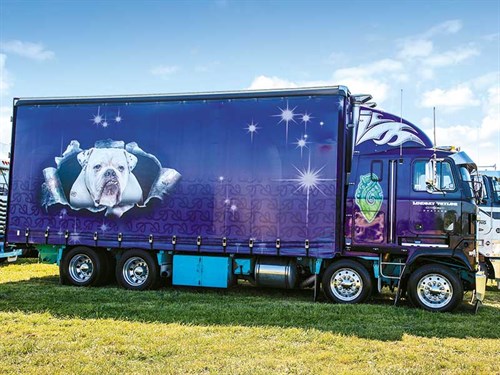 Chatting to the attendees
While on-site, Deals on Wheels spoke to a few attendees to find out more about the event. Truck driver Jordan Sargison (Satherley Logging, Hastings) and his family, who were admiring the KWCOOL owned by M&D Barraclough of Bay View, near Napier—winner of People's Choice and Supreme Best of Show awards—says, "It's a very cool show and everyone dresses their trucks up to the nines."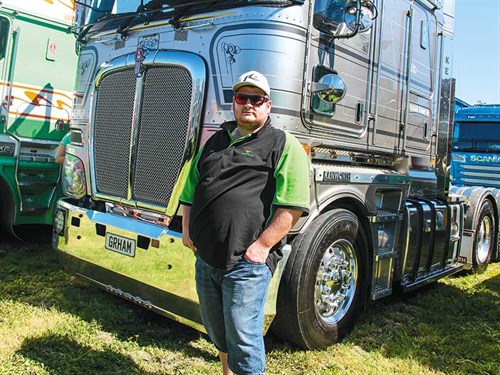 Matt Stenson was rapt that his boss, Graham Redington of Pukekohe, had generously given him the run of the highway to bring his pride and joy—a smart, metallic grey Kenworth—to the truck day.
"It's definitely a good cause. I've attended the previous two events and really enjoy it," Matt says. And, of course, we're pleased to know that he is a keen reader of Deals on Wheels.
Next, we caught up with Amy Edmonds from Edmonds Transport, Katelyn Arundale, who drives for Agnew Transport, Hastings, and Bridget Scott, from Porter Logging, who has been driving a truck for 17 years. Amy's eye-catching green Hino won best Hino on the day, making her one happy owner.
Word from the organiser 
Organiser Wayne Moody was pleased with with the response received. 
"Yet again, we had another massive day in Hawke's Bay—the crowd, the site, the organisers, volunteers, drivers, as well as the greater Hawke's Bay transport sector, suppliers, and sponsors with Mitre 10 Mega and Turners & Growers Pipfruit. What a fantastic show of hands," he says. 
Winners of the day
Best Bedford: EN1462 Efficient Carrying Co
Best DAF: KBW464 Waharoa Transport
Best Fire: Appliance FSG463 NZ Fire and Emergency DAF command unit
Best Foden:  CGG218 PBT Bulk TNS Transport
Best Ford:Wilson Bros Salvage Truck
Best Freightliner: JKZ620 Austin Transport Coranado
Best Fuso:  EYD300 Hermansen Contracting
Best Hino: EAS63 Edmonds Transport
Best International: KUE14 Twist Trucking Eagle 
Best Isuzu: KYE444 F Series Bird Concrete
Best Kenworth: KWCOOL M&D Barraclough Transport
Best Leyland: DZ5755 R Caulfield Buffalo
Best Mack: NJWPUP Trident NJ Wood
Best MAN: HRT88 TIL
Best Renault: JJS819 Foleys Transport
Best Scania: KCM117 620 Tony Pye
Best Sterling: 55QCAT Central House Removals
Best UD: KPT742 Farmers Transport
Best Volvo: KJU950 B P Hermansen FH750
Best Western Star: FZH189 Tomoana Warehousing
Best Vintage: EH4670 Bedford Tom Keenan TGA
Best Working Truck 500k: UJ4557 Austin Transport Volvo
Best Bling: KJN166 B & D Tautari Owens
Best Classic: HL9605 Bob Ellis R190
Supreme Best of Show: KWCOOL M&D Barraclough
Best Fleet: Buckeridge Transport Dannevirke
People's Choice: KWCOOL M&D Barraclough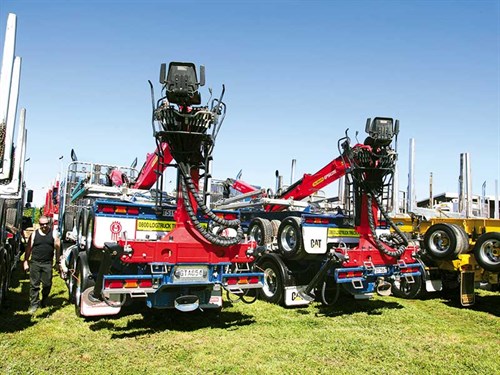 To find out more about the charities supported by the event, visit littleelms.co.nz and bellyful.org.nz.
Read more features from Deals on Wheels.
Keep up to date in the industry by signing up to Deals on Wheels' free newsletter or liking us on Facebook.