Comment: Successes and failures of NZ trucking industry
---
Road Transport CEO talks about recognising the successes of the trucking industry but also acknowledging the failures that tend to break the reputation of the industry
The rupturing of the fuel pipeline from Marsden Point to Wiri illustrated once again how valuable the road transport industry is to the overall resilience of New Zealand's economy. Similar to the Kaikoura situation, within hours of the crisis, road transport operators leapt into action and started carting fuel to Auckland and other parts of the country where it was needed.
Without the flexibility and agility of our industry to respond immediately, the consequences of such events would be much more severe. The operators who stepped in and helped alleviate the crisis deserve the country's thanks.
However, while it's great to recognise our successes, as a responsible industry, we must also acknowledge our failures.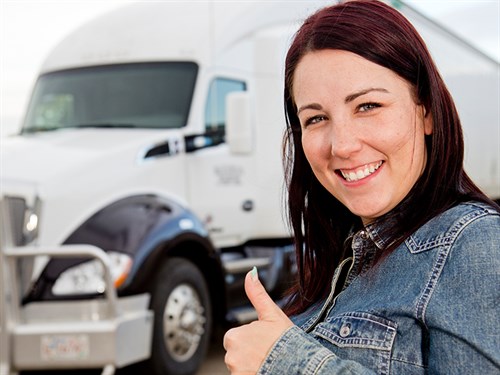 Undoing the good work
It was disturbing to read recent news reports of a driver on the alternative State Highway One route who, following a fairly serious accident, was exposed for multiple breaches of the work-time rules and fraudulent logbooks.
Falsifying and omitting logbook entries, driving nine hours straight without a break and up to 18 hours a day, working 13 days without a day off and nearly doubling the maximum 70-hour working week are just some of the work-time breaches the driver admitted to.
Predictably, the result was that he fell asleep at the wheel and rolled his truck and trailer unit. It's fortunate he suffered only minor injuries. However, the accident closed the alternative route for several hours and had a major impact on other transport operators and road users. It could also have been a lot worse; somebody could have been killed.
It's a disappointing reminder that some cowboy elements are letting the rest of us down. Our industry talks a lot about winning the hearts and minds of the public, educating New Zealanders about the value of road transport and what a critical part trucks play in everyday life. This kind of thing undoes so much of that good work.
It's often said that it takes years to build a good reputation but only a few moments to ruin it. If we want our industry to be respected and admired for the great job we do, then it's imperative we stamp out those who fail to respect the rules. There's no place in our industry for logbook cheats, who put other road users at risk or, for that matter, who knowingly tolerate or condone such irresponsible activity.
What was doubly disappointing about the whole episode was that the judge only handed the driver a $500 fine. What kind of signal does that send? He should have had the book thrown at him, well and truly. Equally, any party that was complicit in this behaviour should be prosecuted under the chain of responsibility provisions.
2017 Road Transport Forum Annual Conference 
Finally, let me remind you that the 2017 Road Transport Forum Annual Conference is just around the corner. To be held on 10 and 11 November at Claudelands Arena, Hamilton, this year's conference will explore the importance of resilience and adaptability to our industry.
Economist Bernard Hickey, Z Energy CEO Mike Bennetts, and Abbie Reynolds of the Sustainable Business Council will give their views on the road ahead and prospects for the broader economy. Todd Moyle from KiwiRail will discuss the recent experiences rebuilding the main trunk rail line through Kaikoura, and MetService's Peter Fisher will give us an insight into the new road weather data service being undertaken with NZTA.
We will also hear from those at the front line of the battle to recruit and retain drivers.
The conference is also a great social occasion with a networking barbecue, the prestigious Road Transport Industry Awards Dinner, and a chance to watch the country's best drivers in action at the NZ Truck Driving Championship Final. 
For more details, registration, and accommodation options, visit rtf.conference.co.nz.
Keep up to date in the industry by signing up to Deals on Wheels' free newsletter or liking us on Facebook.