Book reviews November 2017
---
DOW brings you book reviews of some great reads to relax with these upcoming holidays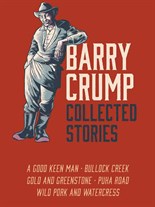 Barry Crump: Collected Stories
Potton & Burton
$49.99
Reviewed by Steve Atkinson
3 stars
Barry's legacy lives on with a collection of five classic yarns as told how only Crumpie could. As a keen reader, I prepared myself to indulge in the land of Barry and get carried away in the river current of his tales. It was not long after that things went slightly askew—or not too far into the first story if I'm being completely honest.
The problem was it's been many years since I've read anything by the author and much like the sitcoms I loved watching in the '80s, it also seems my reading tastes have moved on a bit as well. That's not to say Crumpie's yarns are not worthy of a re-read or a space on the bookshelf.
Just that, in this instance, I didn't pick the book up for a read as often
as expected.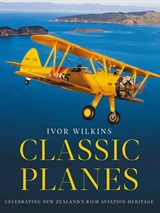 Classic Planes
By Ivor Wilkins
Penguin Random House
$49.99
Reviewed by David Lott
5 stars
Celebrating New Zealand's long and colourful aviation history, Classic Planes is a beautifully crafted and presented book with more than 400 pages containing excellent commentary and a wide selection of fantastic photos. Encompassing interviews with well-known aviation pioneers and collectors such as Sir Tim Wallis and Sir Peter Jackson, just about every classic aircraft that has ever flown in the skies above this country is included.
With chapters dedicated to the likes of Spitfires, Mustangs, and Mosquitos, every page contains a comprehensive looks at both the aircraft and the people who devote their lives to ensuring these beautiful aircraft continue to fly and entertain the wider public, both young and not so young.
With Christmas just around the corner, this book would be an excellent choice for any aviation enthusiast with an interest in New Zealand based aircraft.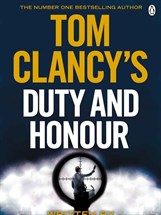 Tom Clancy's Duty and Honour
By Grant Blackwood
Penguin Random House
$26
Reviewed by Steve Atkinson
3 stars
Regular hero guy in the form of US president's son, Jack Ryan, is on sabbatical from his normal spy guy job, but even on 'holiday', he gets caught up in a plot to bump him off, thereby beginning a chain of events that reverberates around the globe.
Going slightly anti-formula, Jack teams up with an investigative journalist (not a female this time) and together they work to solve the situation, all the while trying to avoid being terminated in the process. All in all, the story is reasonably solid, and thanks to Jack having a male sidekick, we're fortunate to be spared from the usual awkward male/female romantic sub-story.
I didn't find the book to be a compulsive page-turner, but it should still appeal to the Tom Clancy elite.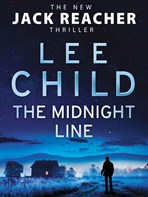 The Midnight Line
Lee Child
Penguin Random House
$38
Reviewed by Steve Atkinson
3 stars
Eternal wanderer Jack Reacher sticks his nose where it's not wanted once again after he stumbles across a West Point class ring. Deducing it belongs to a female, he starts following a trail back to the owner, in the process dealing with cops, bad guys on bikes, and one mean Laundromat owner.
Throw into the mix a couple of twin sisters, drugs, and the wide open spaces of Wyoming—total population approximately 586,000 in an area around the size of the UK. The storyline is fairly decent, even if it's just to enjoy the step-by-step narrative by Jack on where his fist will be landing next.
­
­
­
Keep up to date in the industry by signing up to Deals on Wheels' free newsletter or liking us on Facebook.