Business Profile: Bedford parts
---
Back in 1965, driving as a TK Bedfords for a local carrier Wally Brown, forged a lifelong interest in the brand for Bedford parts specialist, Lance Cryer
Situated in the town of Puriri, a small locality about 14km south east of Thames, you'll find more Bedford spare parts at Lance and his son Wayne's yard than perhaps you'll see anywhere else in New Zealand.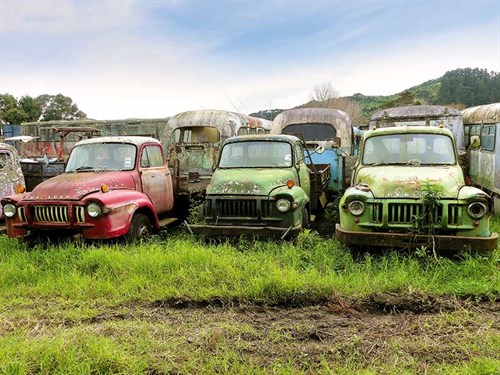 Readers are probably thinking that there may well have been a call for Bedford parts back in the 1980s or even the 1990s, but maybe not in 2017.
The fact of the matter is that there are still quite a few of the British-built terrors of the highway on the road in the form of motor caravans, and if you look hard enough, you'll still see the odd one at work on a farm or perhaps even out on the road.
New Zealand's old SB Bedford buses
If you go back to the 1960s and 70s, NZ Railway Road Services (NZRRS) had around 800 SB Bedford buses plying the highways and byways, and while they were considered to be lightweights compared to their competitor Leyland, the out-of-town buses, fitted with Eaton two-speed diffs (and later a GM derivative), were still pretty quick on their feet to say the least.
It wasn't uncommon for passengers sitting up the front of the bus to see the speedometer, which read up to 60mph (70mph on models after 1958), wound off the clock on some of the longer stretches of road.
Suffice to say that a driver would probably wind up in jail if he or she tried doing that with a load of passengers in this day and age.
Take a stroll around Cryer's yard and you'll see a number of ex-NZRRS buses that have wound up as spare parts, having previously been turned into house buses but have now become too old to carry out that job in their retirement.
When asked about his half a century-plus involvement with Bedfords of all shapes and sizes, Lance says that the original Bedford he drove had been purchased new in 1963 by his employer Wally Brown who based his carrying business out of the same premises Lance and his son Wayne currently operate their parts and engineering business from.
Lance's interest in Bedfords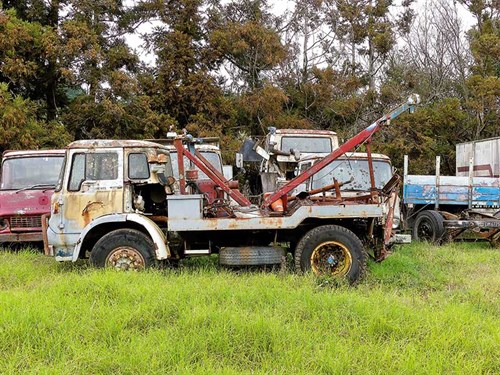 The truck Lance cut his teeth on was powered by a Bedford 330 diesel engine connected to a two-speed diff but was later replaced with a Leyland 400-powered TK that towed a two-axle trailer as required, Wally Brown owned two of these trucks.
Before the introduction of the TK and TJ models to New Zealand in 1960 (1959 in Britain), operators who preferred diesel over petrol-power in their S, D, and A Bedfords usually had to satisfy their desire with a Perkins P4 or P6 powerplant.
Lance says he's always liked Bedfords and that he drove them for Wally Brown for the better part of 10 years.
He adds he even did a stint metalling the newly formed SH25A, doing a bit of a branding sidestep by driving a D Series Ford truck and trailer unit for Verran Bros.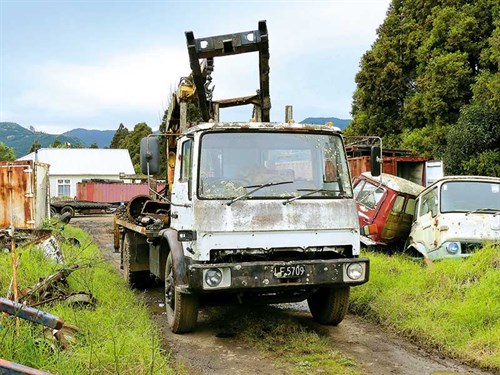 Later, he purchased a milk run that operated across to Coromandel, and of course, it was a Bedford KELC5, which was powered by a 330cu Bedford diesel engine.
Lance says he liked the truck so much that he bought another truck of the same model to cover the Christmas period when things traditionally got busier and he often needed an extra truck in order to get through the extra work.
It wasn't until 1979 that he entered into the Bedford spare parts business. These days, he carries a bit of Isuzu stock as well, something all the Bedford diehards out there will forgive him for. After all, there will still be a number of people will remember the days back in the late '70s when a number of Isuzu trucks came to New Zealand badged as Bedfords.
The Bedford rein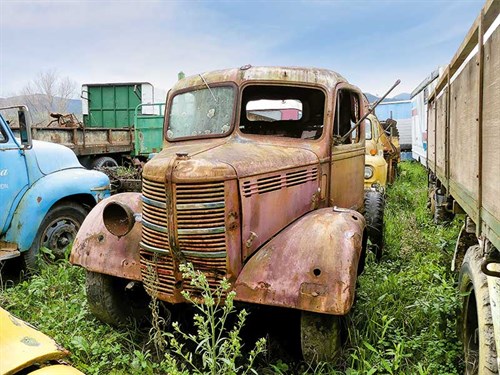 The Bedford marque had a long tenure on the roads of the world, with thousands being sold in left-hand drive configuration in European countries; the Italians, for instance, loved them.
Introduced in 1931 as the W Series, the Bedford engine was based on a Chevrolet but with the added benefit of a pressurised oil system.
The first trucks were supplied as a cab and chassis with a scuttle—the part between the
front mudguards and bonnet up to the windscreen—with the purchaser having to build (or have built) the rest of the cab themselves.
By 1939, the better-known K, M, and O Series (or 'models' as they were known in New Zealand) were on the drawing board. It was these trucks that flooded into this country by the late '40s.
Vauxhall Motors, who produced Bedford trucks, had a strapline that read 'You See Them Everywhere'—a phrase that was never more true than it was in good old New Zealand.
The reign of the Bedford continued well into the 1980s with the CF van still being popular with merchant companies such as Farmers Trading Company (FTC) retaining a fleet of the vehicle that enjoys a certain popularity to this day.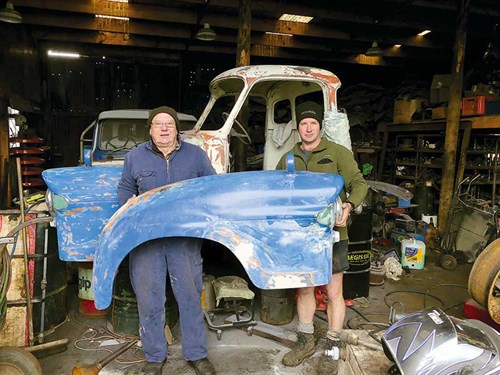 Any story on Bedfords wouldn't be complete without the mention of the New Zealand Post Office' Post and Telegraph (P&T) division, who had an entire fleet of J Bedfords in varying sizes out on the streets and backblocks, maintaining the country's communication network.
Other companies such as Winstone Ltd had a proliferation of Bedfords in its fleet right up to the 1980s and the memory of a Detroit-powered TM hauling a three-axle trailer or a semi carrying general freight or a load of aggregate belongs to the not too distant past.
Lance himself has a working example of the successor to the TK—a 1981 TL, which was Bedford's last hoorah in the mid-range truck market.
Only about 20 new TLs actually came to New Zealand, so the example he has is possibly the only one left in the country.
It's no longer registered for road use but still gets used on a regular basis on the farm as a crane truck. Maybe we'll get to see it restored to its former glory someday soon—subtle hint there, Lance.
So, there you have it. Even in 2017, there's still a definite requirement to have a business whose doors are open to people needing that odd Bedford bit that needs replacing.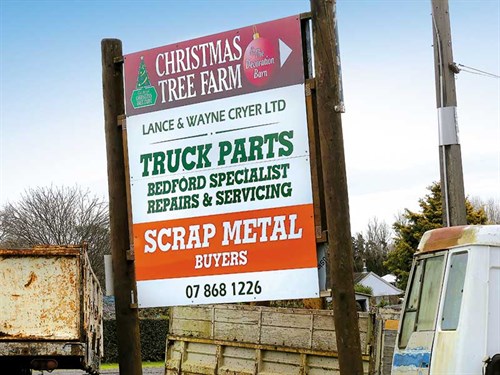 Lance and Wayne also do conversions from Armstrong to power steering, along with diesel repower jobs to save you heaps in fuel bills.
They also do general engineering and mechanical work as well as manufacturing tip-trailers for use on the farm. 
For more information, call (07) 868 1226 or visit them at 1 Puriri Valley Road.
Keep up to date in the industry by signing up to Deals on Wheels' free newsletter or liking us on Facebook.