Comment: Alcohol and drugs in your workplace
---
The use of alcohol and drugs by employees is a growing issue in many workplaces, and the trucking industry is no different
The use of alcohol and drugs by employees is a growing issue in many workplaces. The trucking industry is no different to other industries, in that it is susceptible to employees who may be under the influence of alcohol or drugs.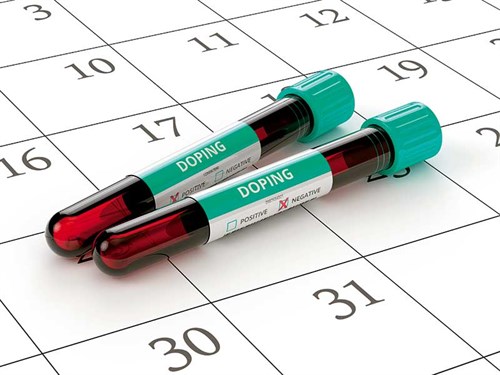 The difference for the trucking industry is the risk factor for the rest of the community if things go wrong. Statistics show that nearly 48% of all those in full-time employment are 'binge drinkers', eight percent of New Zealanders have used three or more illegal drugs in the last year, and about 15% of New Zealanders are current cannabis users. 
In 2015, the Ministry of Transport reported that alcohol/drugs were a contributing factor in 88 fatal traffic crashes, 324 serious injury crashes, and 850 minor injury crashes.
These crashes resulted in 90 deaths, 409 serious injuries, and 1214 minor injuries. The total social cost of crashes involving alcohol/drugs was about $790 million. This was 21% of the social cost associated with all vehicle-related injury crashes.
During this period, four percent of truck drivers who were involved in fatal crashes were under the influence of alcohol/drugs. Alcohol is the second biggest contributing factor for road crashes in New Zealand.
All businesses will have employees who are having issues with alcohol and/or drugs. It could be anyone, from the storeman, receptionist, drivers, or the managing director.
The misuse of alcohol and drugs can cause serious issues in a workplace. It has the potential to affect the business, other employees, customers, and the wider community. 
Employees under the influence of alcohol and drugs are at risk of not only injuring themselves but are also putting others at risk through their actions. Fellow employees face increased workload and stress levels, as they cover for impaired colleagues.
Employers have to deal with reduced productivity, poor decision-making, health and safety issues, and strained customer relationships. 
The financial impact on your business can be substantial, with the potential for increased legal costs, insurance premiums, ACC levies, and the risk of theft and fraud to support addictions. The reputation and public image of the business can also be at risk.
Workplace alcohol and drug policy
As an employer, you have legal obligations under the Health and Safety in Employment Act to ensure that you provide a safe workplace. You must take all practicable steps to ensure the safety of your employees in the workplace. The act requires all significant hazards to be eliminated, isolated, and minimised in that order of priority. 
An employee who is under the influence of alcohol or drugs would be classed as a significant hazard. Both employers and employees have personal and legal responsibilities to manage alcohol and drug abuse in the workplace.
Employers should have a robust workplace alcohol and drugs policy that clearly states what is acceptable and what is not. 
The policy should have clear procedures for what happens if employees do not 
follow the policy and be clear about what may happen to the individual and their employment. 
A workplace alcohol and drugs policy must be reasonable.
The policy should cover:
The employer's policy on the use of alcohol and drugs at work
The employer's policy on the use of alcohol and drugs when not at work but when that use might impact the employee's behaviour or performance at work
How alleged breaches of the policy will be investigated and managed, including disciplinary action and other possible consequences
How workers with alcohol or drugs use problems might be identified or identify themselves and the support and assistance that the organisation is willing to provide
Educational materials, training, and programmes that the employer provides or supports
In particular, the policy should detail:
The purpose and intent of the policy
Who is covered
The responsibilities of the employer, employees, other workers, and other people
What is acceptable and what is not acceptable
Roles and responsibilities for monitoring and implementing the policy
How the business will manage and control alcohol and drugs and their use at work
The business' approach to prevention, education, training, screening, assistance, or rehabilitation
The procedures the business will follow when it becomes aware of an alcohol or drugs problem
The actions that may be taken when the policy is breached and the possible consequences of those actions
Details of support services available to employees and other people
Details of your workplace alcohol and drug policies should be included in all employment agreements, including the procedures around random alcohol and drug testing, and the consequences of failing these tests, including the disciplinary process. 
Best practice includes having a policy of mandatory pre-employment drug testing for prospective employees. 
There are a number of specialist alcohol and drug testing agencies that can provide this service. 
It's also advisable to seek professional guidance before implementing changes to employment agreements or workplace alcohol and drug policies. 
Policies must be applied fairly and equally across your business. 
For more information on developing a alcohol and drug policy, visit employment.govt.nz.
Factors responsible
There are many reasons people make the choice to use alcohol or drugs. These can range from enjoyment, relaxation, stress reduction, or peer pressure. 
Other factors include distress within the workplace, personal life, long or irregular hours, hazardous or dangerous work, working to tight schedules, lack of supervision, workplace culture, discrimination, harassment, or an employer's lack of commitment to health and safety.
Workplace health programme
Part of a successful strategy for your workplace should include a broad health programme rather than only focusing on alcohol and drug problems. 
A programme that looks at general health issues is more likely to attract participation from employees than one that solely focuses on alcohol and drug use.
A health programme will include information and advice on a range of issues, including nutrition, exercise, dealing with stress and fatigue, cardiac care, and alcohol and drug issues. 
More information
Further resources can be obtained from
Alcohol Advisory Council of NZ: alac.org.nz 
NZ Drug Foundation: drugfoundation.org.nz 
Accident Compensation Corporation: acc.co.nz 
The Alcohol Drug Helpline 0800 787 797 provides free and confidential support for any person concerned about their own or another person's alcohol or drug use.
Keep up to date in the industry by signing up to Deals on Wheels' free newsletter or liking us on Facebook.