The quest for the toughest Hino in NZ
---
Hino NZ sets out on a three-month competition across the country to see who owns the best quality, most durable and strongest Hino truck
The premise of the competition is straightforward—owners go to the Hino NZ Facebook page and provide around 100 words about why they think their Hino is worthy of winning the award.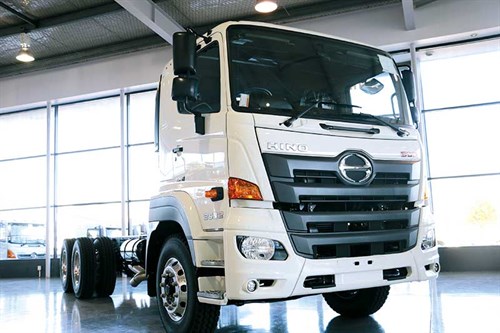 Hino NZ general manager, Michael Doeg, says even at this early stage, the team is impressed with the quality of entries received.
"The Hino Tough competition is based around a mantra of quality, strength, and durability, which essentially sums up what the brand is all about.
"We consistently hear how Hino trucks are out there doing good business for their owners, and we felt it was time this was formally acknowledged.
Michael says many Hinos work in tough conditions and some people, including a few within the industry, occasionally forget that the brand has been operating in New Zealand since 1964.
"Hino sold its 10,000 truck in the country back in 2003, so as you can see, Hino is a powerful brand that has been providing solutions across virtually every transportation sector you can think of: general freight, livestock, furniture, raw materials, you name it."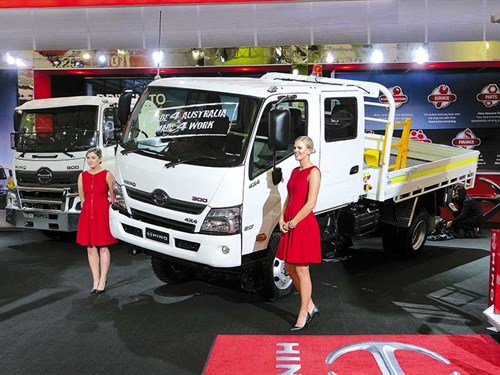 Hino is also strong in the small truck market, and Michael says owners of smaller Hino's should not be hesitant in entering the competition.
"We are looking at all Hinos, no matter what the size or what the age," he says. Michael cites the new Hino 300 Series, which was recently unveiled at the Brisbane Truck Show.
"These are robust trucks and I'm sure we'll have a few of them in a future Tough Hino competition," Michael says. "We will be looking at releasing this model once testing in local conditions has been completed in the near future."
What the judges are looking for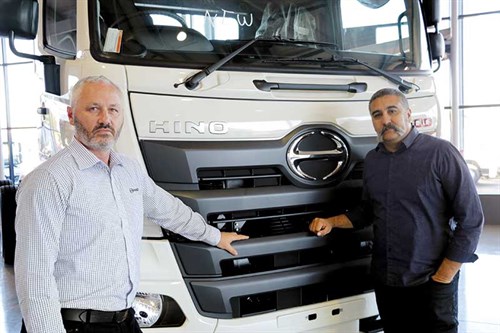 Once the current competition closes at the end of August, Michael and Deals on Wheels editor, Randolph Covich, will judge the entered entries against the competition criteria.
"We are assessing entries on a number of different aspects, but it's probably fair to say, in particular, I'm looking for a good story that accompanies the entries," Randolph says.
"Sure, you can have a tough truck, but I want to know the backstory around it—like how has it helped someone grow their business in tough times or how it got them out of a tough spot.
"As far as I am concerned, there's more to it than just having a truck with the biggest engine or one that has done the most kilometres."
The owner and their partner of the winning truck in the Hino Tough competition will get to attend the New Zealand Transport Hall of Fame award event at the end of September, as a guest of Hino.
"All associated expenses and travel will be paid by Hino, and along with attending the event with us, there will be a few other things we'll be doing to make it a memorable few days," Michael says.
If anyone thinks their truck is the toughest Hino in the country, then they are invited to submit their entry on Facebook by searching 'Hino Distributors NZ Ltd' or going to the Hino website.
Keep up to date in the industry by signing up to Deals on Wheels' free newsletter or liking us on Facebook.