Special feature: Mack B-41X
---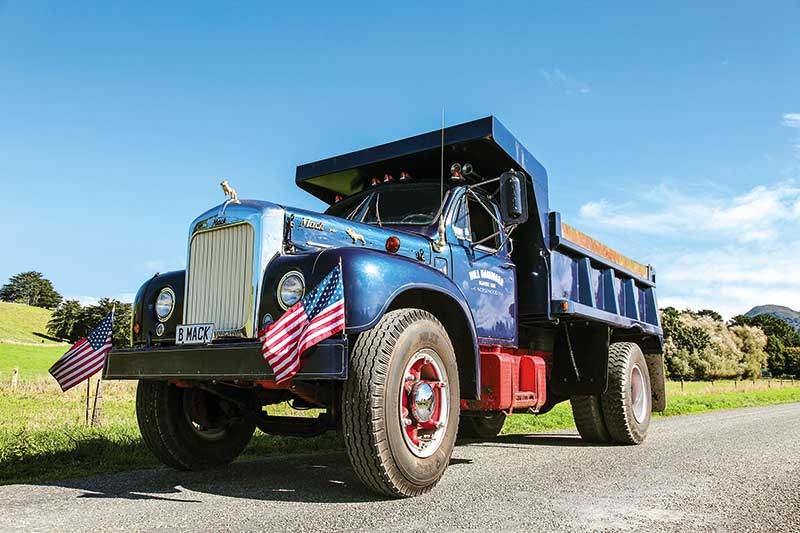 The rare Mack dump truck B-41X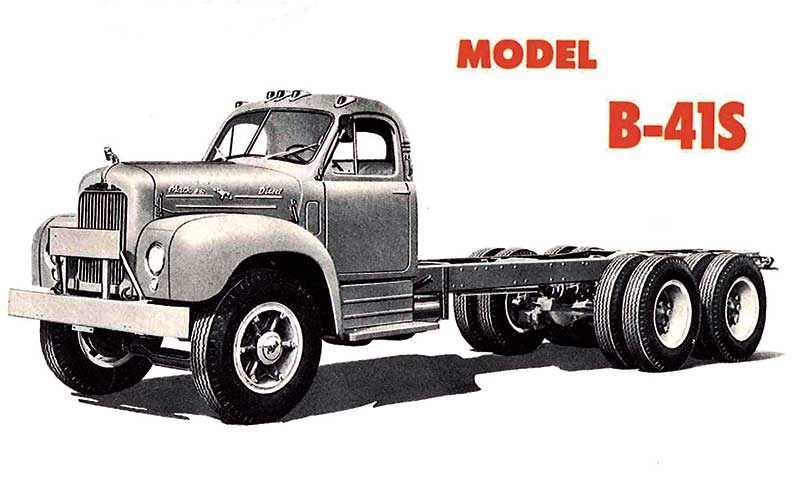 Model B-41S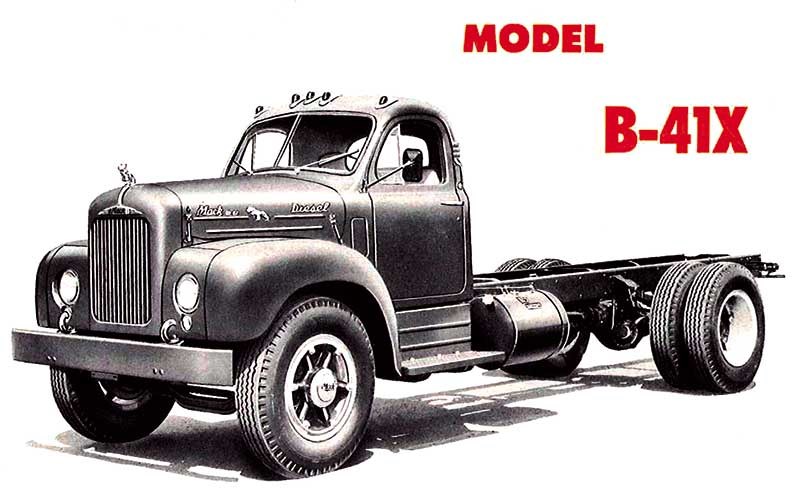 Model B-41X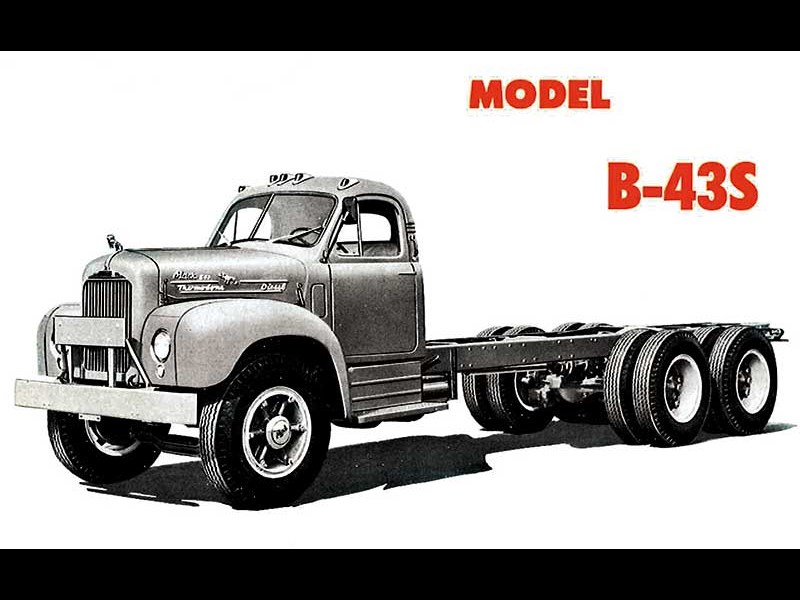 Model B-43S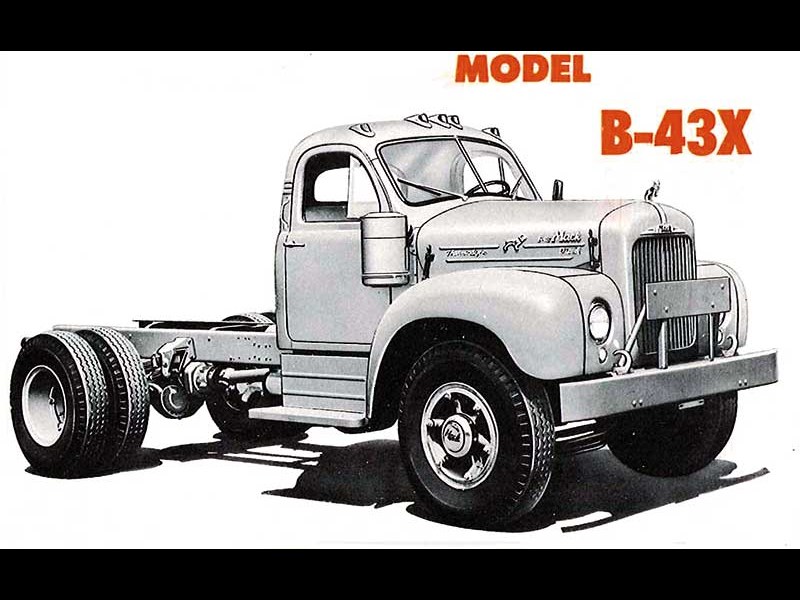 Model B-43X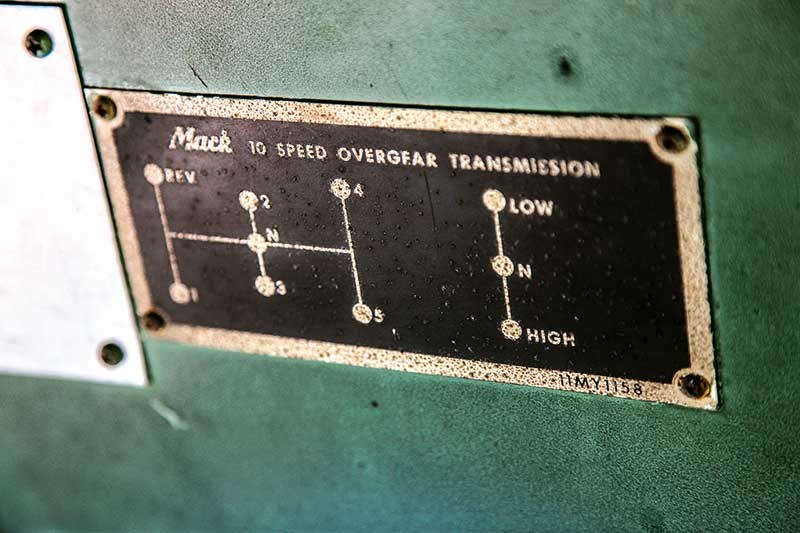 10 speed overgear transmission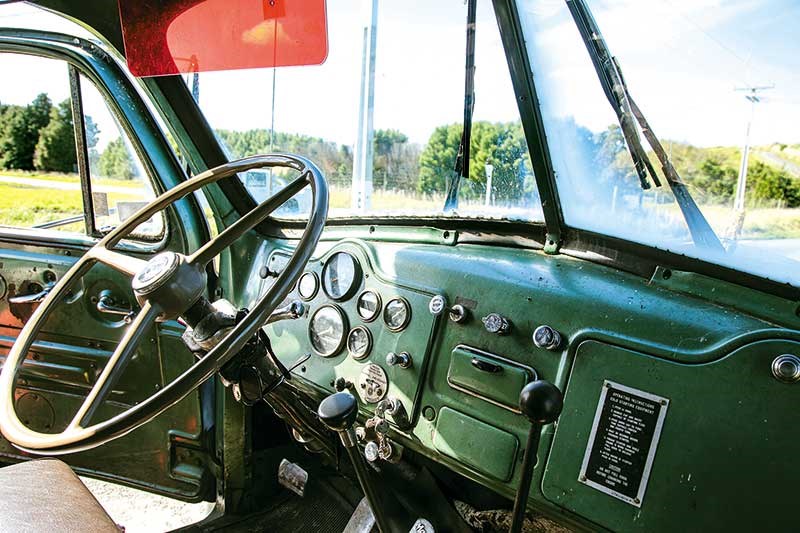 Interior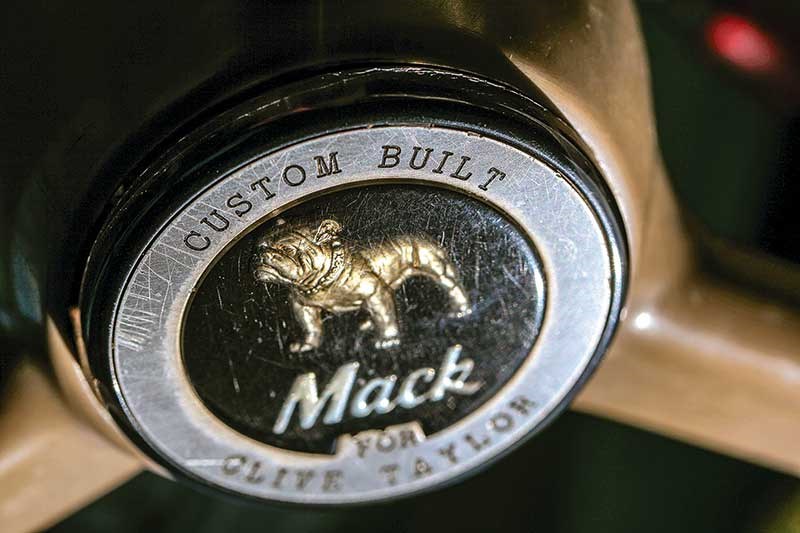 Custom built olive taylor

DOW digs out the history of the Mack B-41X seen in New Zealand that was bought at the Antique Truck Club of America National Meet
The Mack B-41X was bought at the Antique Truck Club of America National Meet in Macungie, Pennsylvania. And there is no place to go, according to those in the know, who refer it as 'the greatest antique truck show on Earth'.
Fancy it making the trek all the way to little old Norsewood in Hawke's Bay where it's now Bill Hammond's prized possession. He admires its strength, pulling power, and innovations such as full air braking.
When Bill mentioned that only 220 of his Mack B-41X were made, it piqued my interest.
I went in search of some answers and sure enough, there it was—those exact numbers on the Mack history website, but it still didn't answer the question: why were so few made? Who better to ask than the folk who are dedicated to researching and preserving Mack history?
Some weeks later, a detailed response came back from Doug Maney, museum curator at Mack Trucks Historical Museum in Pennsylvania. Apparently, the Mack B-41X was a transition truck for Mack and the main reason for that was its well-proven engine.
The END-510 Engine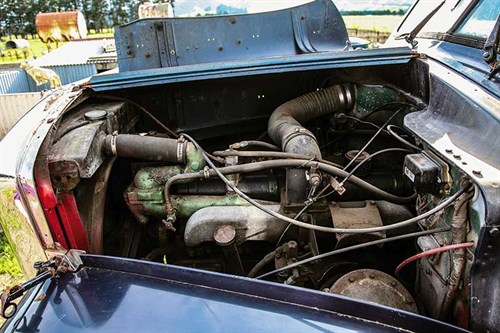 The diesel END-510 was the carryover engine from the L and A models made during the 1940s and 1950s.
During and prior to WWII, trucking in America was based on petrol engines, but in Europe, diesel was proving to be more beneficial because of its power and economy.
Doug explains, "Mack designed the END-673 engine and the platform of the B Model to withstand the increased stress of the diesel to lead the industry in America.
"People being people resist change. They were interested in the newly designed B Model but not as eager about the new engine.
To combat this resistance, Mack offered the B-41, a new B Model with the proven END-510. This bought time for the END-673 to prove itself in the industry and win it over with working history.
It didn't take long for the END-673 to capture the attention of everyone who counted on trucks, and by 1954, it had taken over and was the replacement for the B-41 was the B-43, which had the same specifications except for the engine."
The B model
Doug says the B model was designed as a robust and versatile platform for a variety of uses, as is typical of most Mack models.
"The B-41 was available in two specific orientations. An X designated that it was a heavy-duty, single-axle configuration truck for mounting bodies for vocational use. An S was the designation for a tandem axle truck on to which a body could be mounted. Each were probably used for dump, mixer, flat, tank, or other functions."
He added that this truck was a popular export and sent to places such as Spain, Chile, Cuba, Columbia, Nicaragua, Costa Rica, Uruguay, Turkey, Iran, and Canada. They were also sold in America.
That was all fantastic information and thoroughly answered my question. Additionally, for those of you who want to drill down into the Mack dump truck's specs, below are a few more interesting facts.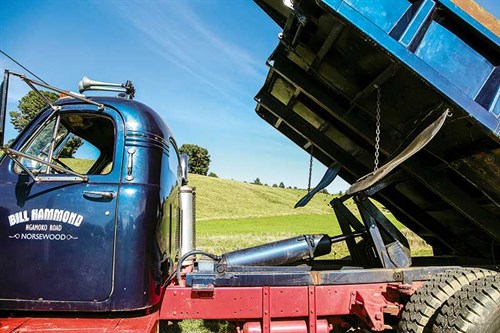 About the Mack B series
Introduced in 1953
Modern rounded appearance
Fuel-efficient, Thermodyne engine introduced in 1953—an open chamber, direct-injection diesel engine
12,786 were built until 1966
Keep up to date in the industry by signing up to Deals on Wheels' free newsletter or liking us on Facebook.