Cover story: 1954 Mack tipper
---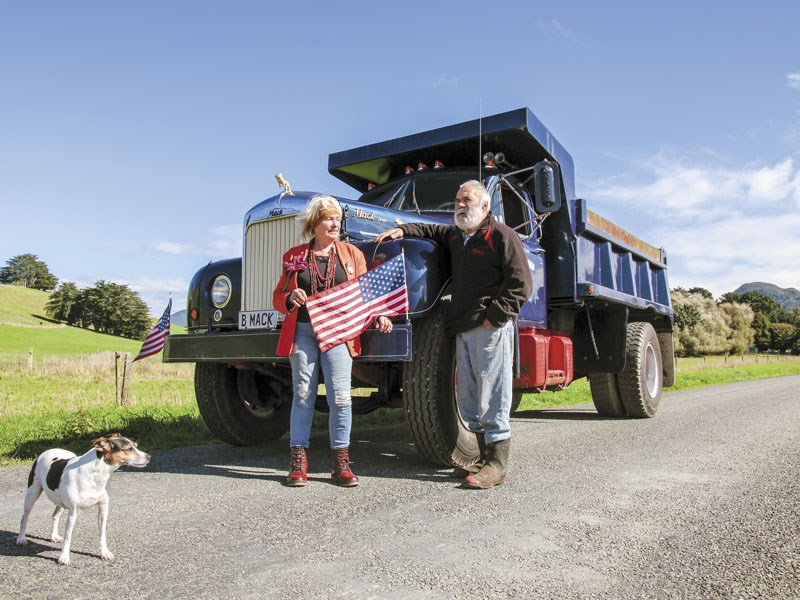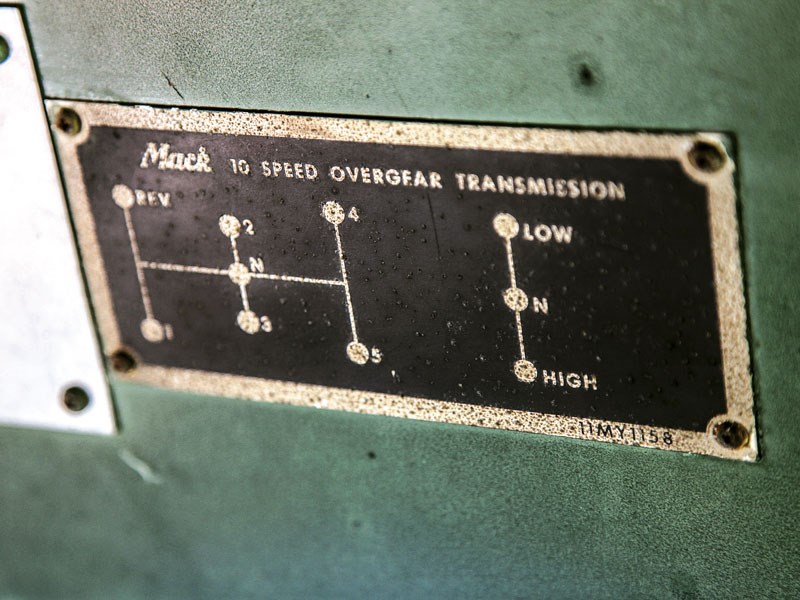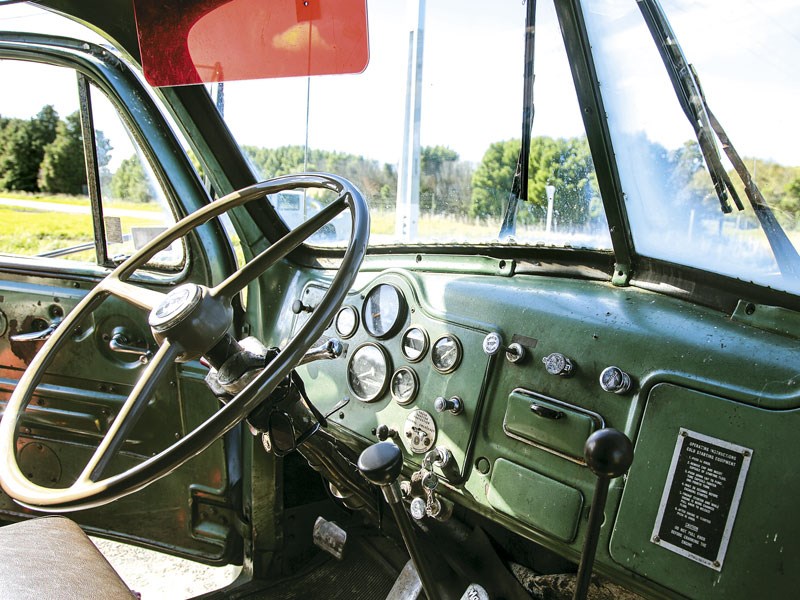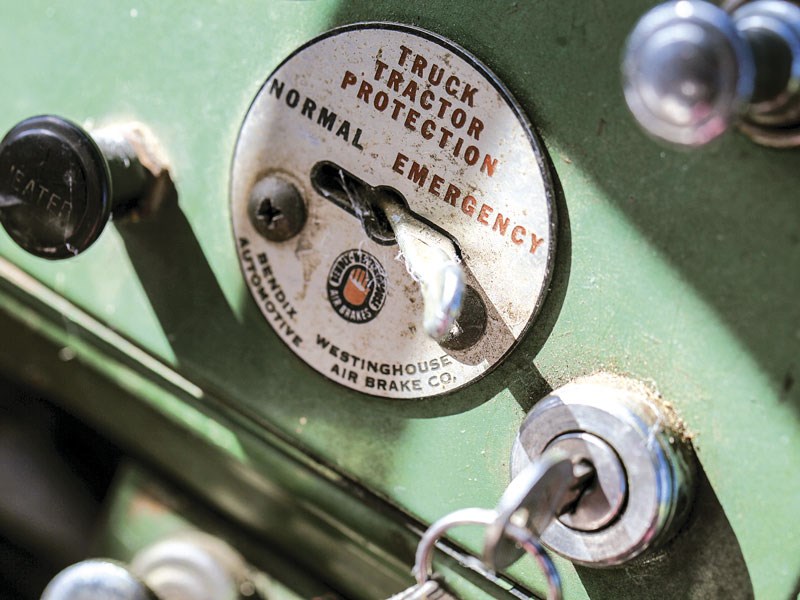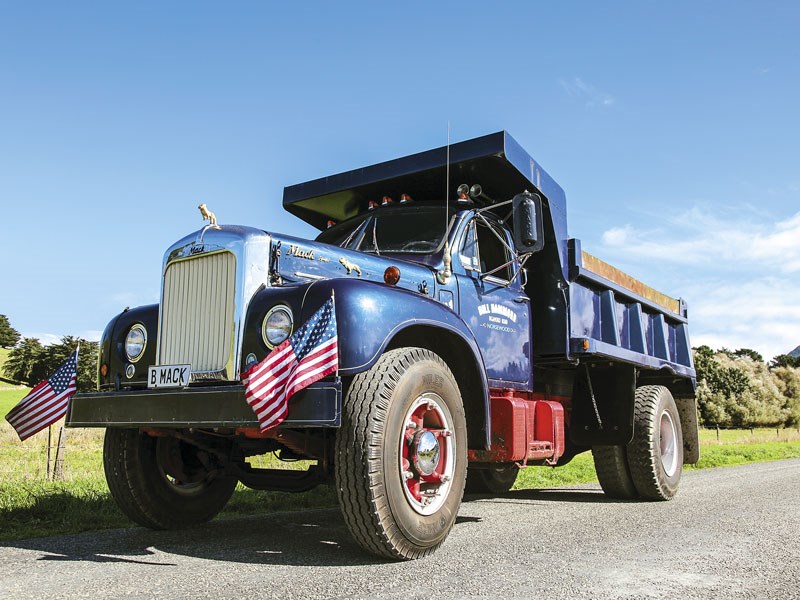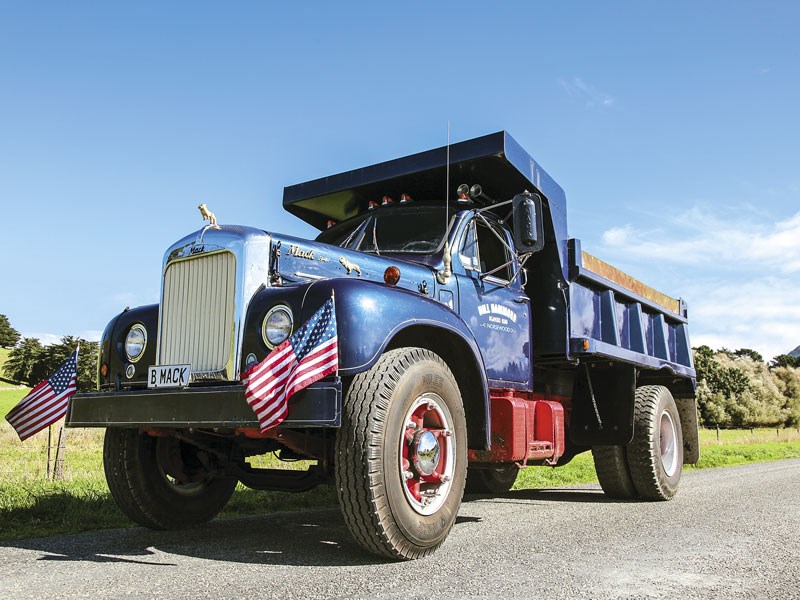 DOW's Viv Haldane went on the prowl to track down a rare Mack tipper in the wilds of Norsewood
Bill Hammond was a hard man to find. His distinctive 1954 Mack dump truck had been spotted at the Vintage Machinery Expo and a phone number was jotted down. But several calls later, I still hadn't received a reply. I felt like I was stalking this guy.
However, you can rely on the grapevine in the country (so don't try to hide around here) and his address was soon verified by someone. So the only thing to do was to take a detour down a country road to seek him out. Surely, the chances of spotting the big Mack are reasonably high in this neck of the woods. Could it be parked in a paddock somewhere?
The mountains loomed closer and closer and there was still no sign. But as one last effort, we did a U-turn and headed back to the Norsewood store.
As luck would have it, a farm worker waiting at the counter overheard me asking the shopkeeper if he knew where Bill Hammond lived and bingo, he said, "Yep I'm going right past his house. Follow me."
There's nothing like being barged in on by a couple of complete strangers on a sleepy Saturday, so thanks to Bill for being so obliging and for rolling with it.
He's owned the rare truck for around eight years and bought it from someone who, in all honesty, had to unwillingly sell it, as his marriage broke up.
"Yeah, bit of a sad story, but I guess out of that, I was the lucky one," Bill says.
The Mack (Model B41) has an interesting history. It was manufactured between 1953 and 1954 and only 220 were made. Possibly, only five still exist, and Bill thinks this is the only one of its kind in New Zealand.
It was used as a dump truck in Pennsylvania. The US Army exported this model and similar ones to Iran. "Apparently there's a heap of Macks still running around there," he says.
Its first New Zealand owner bought it at Macungie Antique Truck Show in Pennsylvania, USA, had it shipped out, and spent five years restoring it.
Now it's come to rest in green pastures and Bill won't use it for much apart from a bit of pottering around and a few outings to truck shows.
"Yup, it's worked hard so has earned its retirement," Bill says, looking fondly at the Mack's dinged up deck. Having carried mountains of rock and shingle you wouldn't expect anything less, would you?
Bill says the left-hand drive, or left hooker, is not easy to drive. At 9.5 tonnes, it's heavy and has no power steering. Its top speed is 35–45 mph, so it's built for strength rather than speed.
Bill marvels at its power.
"When trucks are sold, their power is often overrated but these are underrated.
It's rated at 170hp but I reckon it does nearer 220 hp."
The way Mack mechanics are set up, it allows power from the motor to the rear diff, giving plenty of horsepower to the rear axle.
As well as its "bullet-proof" quality, there are loads of details about the Mack that Bill enjoys.
"It has full air braking, which is rare for its era. We never got air braking in this country until 1970, so it's way ahead of its time."
The radiator fins on the nose of the truck automatically open and shut depending on the air temperature. So when the engine is cold, it shuts and when it warms up, it gradually opens like a venetian blind.
The petrol tank doubles as a step on the left-hand side. Stabilisers on the hoist give the truck added anchor power. It may be a tipper but it won't tip over.
When Bill first got the Mack, he couldn't figure out where the oil reservoir was and had to look hard to find it.
"It's actually built into the ram. When I lifted the deck, the ram was so big I thought there must be something inside it, and that's where it all is. It's amazing. No one else that I knew of had done it before."
Bill's partner, Maggie Kendrick, says the Mack draws attention where it goes.
"Whenever we go to truck shows, Bill's Mack has to be one of the most
looked at trucks.
"And many have expressed their interest in buying it, but no, Bill won't be letting it go. It's his pride and joy that's for sure."
For complete specifications of the truck, read our latest issue (#285)
To watch the video, click here
Keep up to date in the industry by signing up to Deals on Wheels' free newsletter or liking us on Facebook.