Special feature: Damien Voss truck artist
---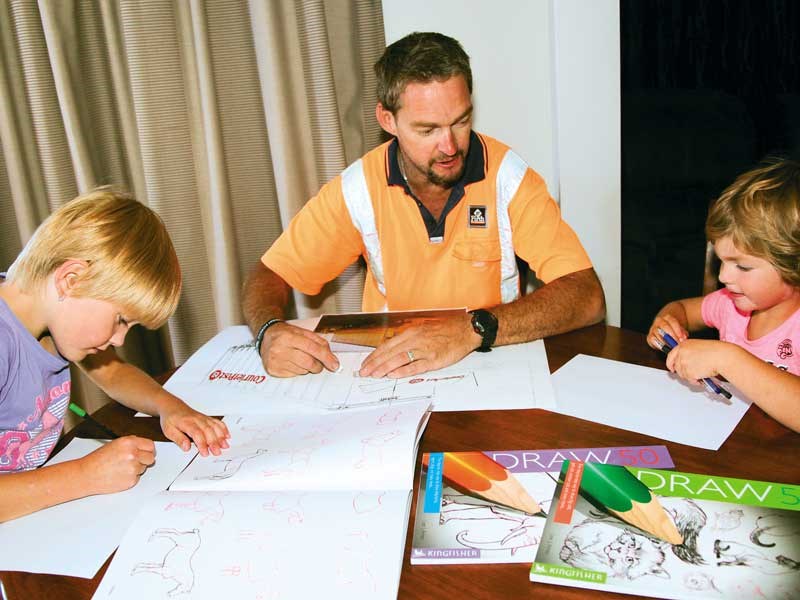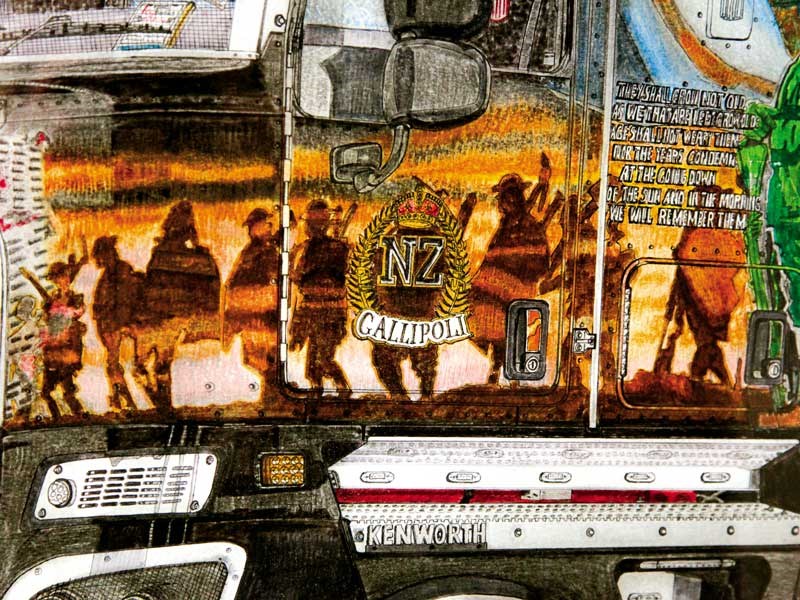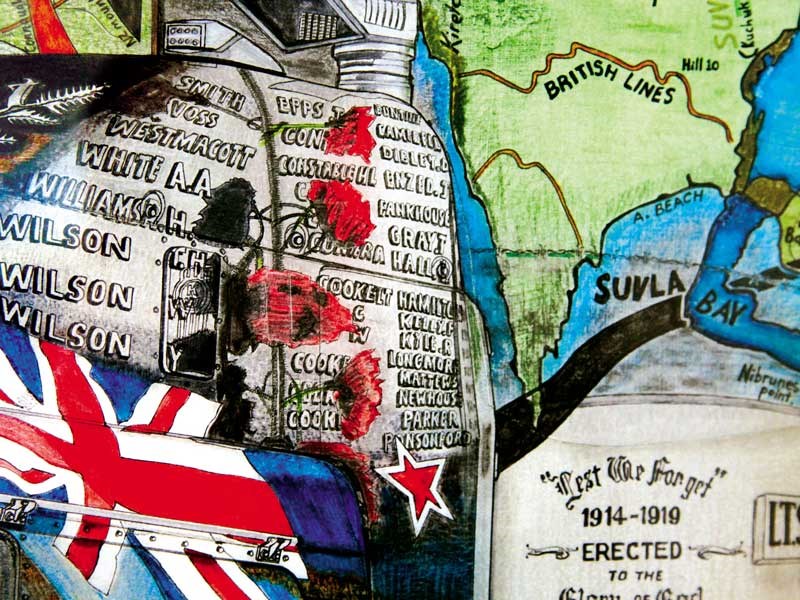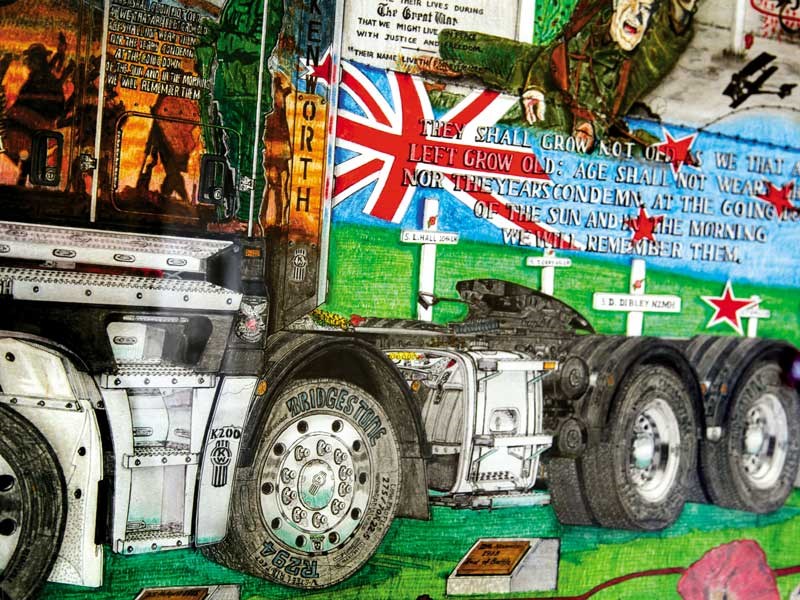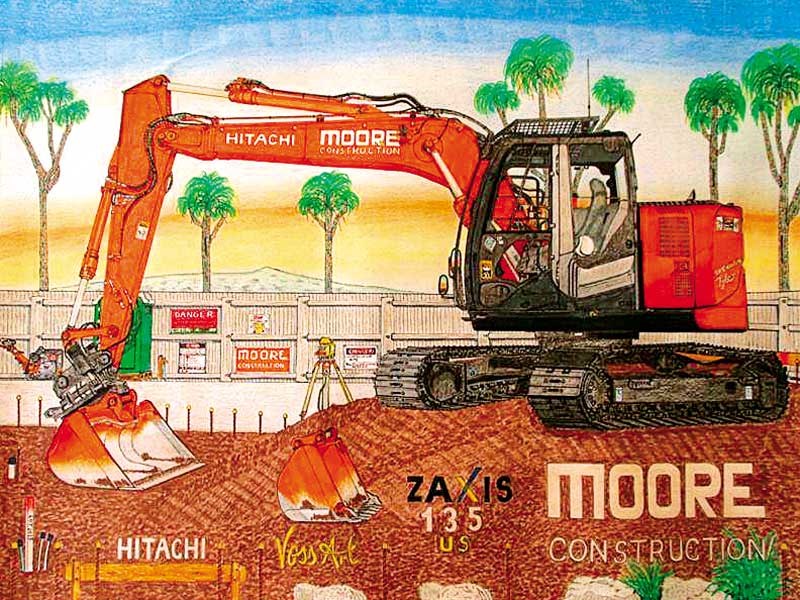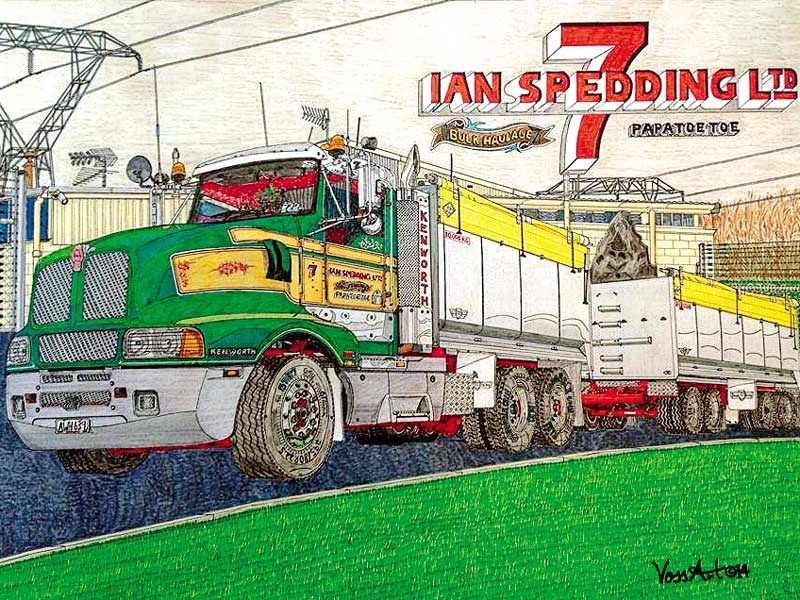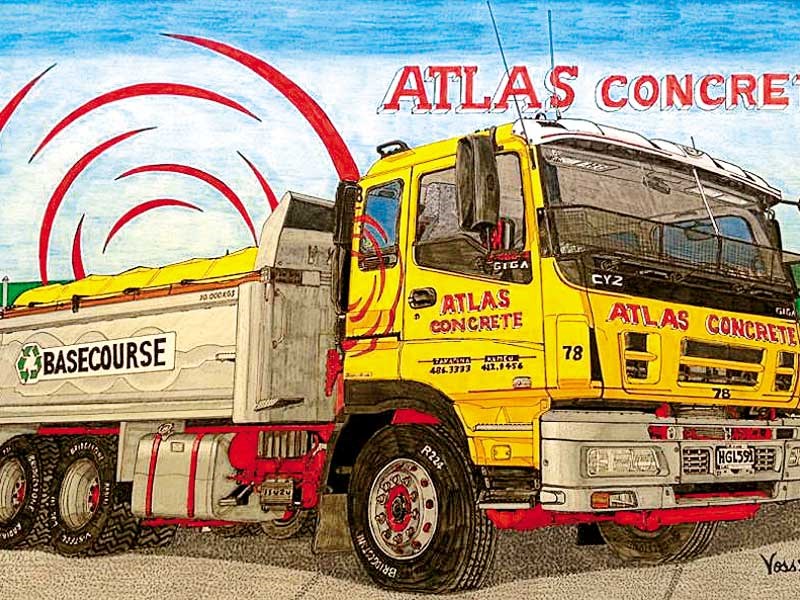 DOW meets truck artist Damien Voss to find out more about his work
When he's not on the road or spending time with his children—he and his partner Kristine have two daughters, Kalamity-Jane and Tasha-Jane—Damo will get out paper and pens and set to work on one of his meticulously laid out images of trucks and diggers or children's drawings.
He also builds dog kennels, children's furniture, and playhouses, but that's another story.
Damo works to a grid pattern to ensure he's doing an accurate rendition of his subject.
Currently, he doesn't have many finished pieces to show because as soon as he's completed one, off it goes to its delighted owner.
However, we made the trek to the RSA in Hastings where one of his best works hangs—the Gallipoli truck (a Kenworth K200 belonging to TR Group Ltd). Damo first saw it at the Ride in a Truck Day in Hastings two years ago where it captured his imagination. So he set about to do some research around the Gallipoli event to incorporate it into his drawing.
"It was a hard truck to track down and when I did find it, I took many photos of it. Kristine and I made many trips to places, including Te Papa in Wellington, to make sure we had all the correct historical details," he says.
The artwork, which he did with artist's pencils, is both a graphic representation of the truck and the event at Anzac Cove in Gallipoli during WW1.
Look closer and you'll see masses of detail: soldiers in action, Anzac Cove, local memorials, Hawke's Bay's Ruahine Ranges, and the names of the last standing soldiers from that contingent. Coincidentally, one of them, Private Doncaster, is a member of his mother's family.
The drawing took him more than three months to complete and is enjoyed by the many visitors who pass through the doors of the RSA. It's a totally fitting place for it.
At present, he's working on a drawing of the Volvo truck he drives. "I take lots of photos and work from those. I like to capture everything from the fine details on the tyres to the reflections in the chrome to make sure it's true to life and scale."
Damo, who comes from Queensland, grew up around truck driving and often went out on jobs with his father Richard who was a stock truck driver. "Ever since I was young, I'd sit alongside Dad doing my drawings as we went," he says.
Those were long distance runs, and the stretches he does to Palmerston North and back seems short in comparison, but still, he enjoys the challenge of a different terrain.
And his artistic talents have rubbed off on both his daughters, Kalamity-Jane, three, and Tasha-Jane, nine, who like to get alongside dad with pencils and paper and make some of their own fantastic artworks.
Search Damien Voss on Facebook or call 022 081 0376.
Keep up to date in the industry by signing up to Deals on Wheels' free newsletter or liking us on Facebook.