Restoration project: FGK Morris restoration part 2
---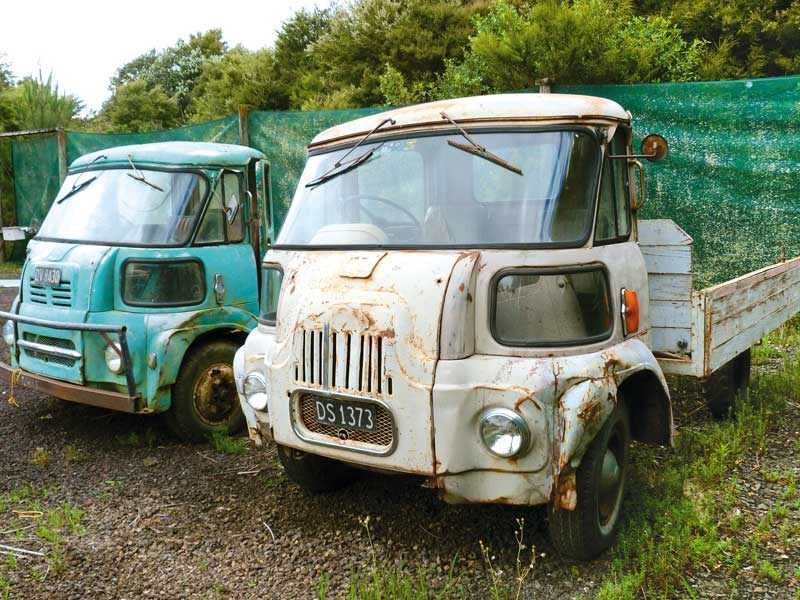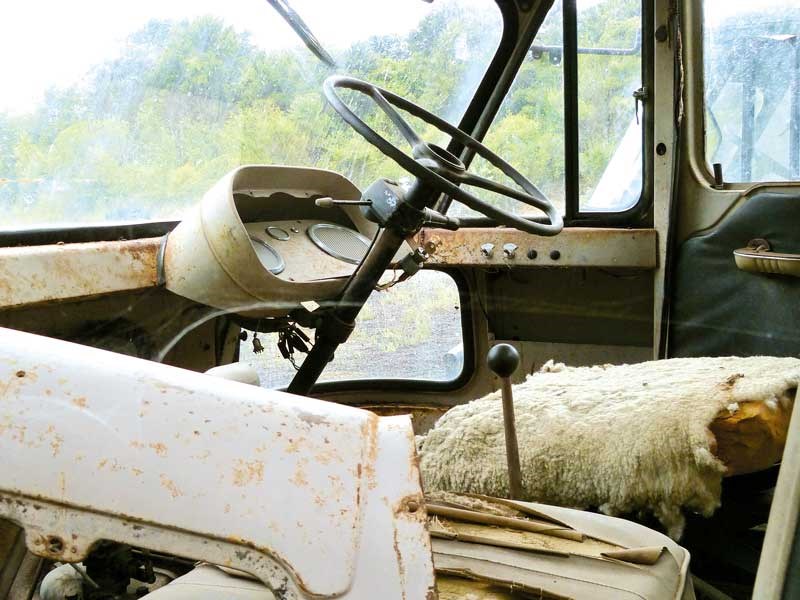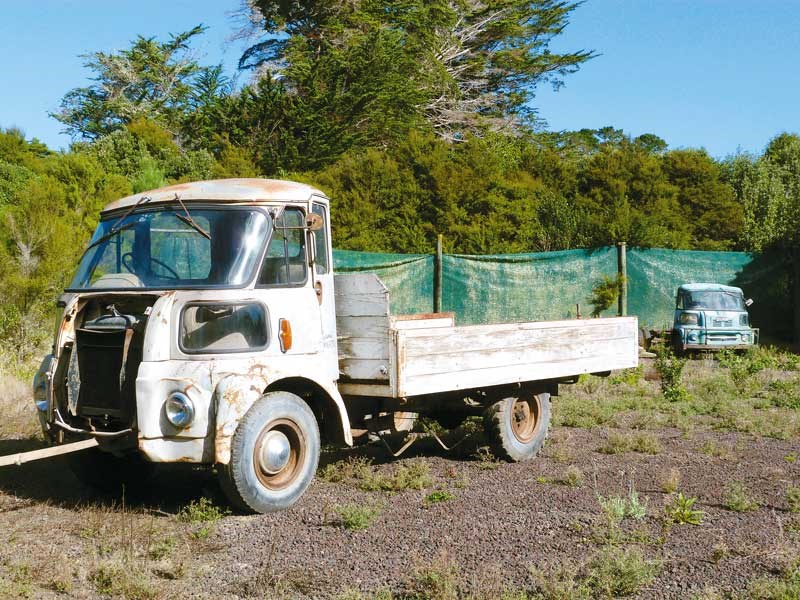 Lyndsay Whittle continues his project on the FGK Morris in part 2 of this series
It never ceases to amaze me how life has an innate ability to throw a spanner in the works and toss one's hopes and inspirations out the back window.
With that in mind, I wasn't terribly surprised when I was about to haul one of the trucks out of storage to start work and I received a phone call from Titirangi Volunteer Fire Brigade deputy chief Evan Taylor (aka the Colonel) to see if I'd be interested in working on their 1942 International fire truck.
I would've said no to the offer, as I wanted to crack on with either the Austin or the Morris, however, as I'd spent several years in a previous life driving the old Inter to fire calls, I simply couldn't resist the Colonel's offer.
Needless to say, bang went another few months before any Austin or Morris restoration could proceed.
This all took place back in mid-2015 and by then, I'd decided that the larger Austin FGK60 was, in reality, too far gone to be worth concentrating any effort on. Although, for a brief moment I did consider putting the six-cylinder engine from the Austin into the little Morris but couldn't decide whether that would make the finished product a 'Mostin' or an 'Austris'.
Jokes aside, I could see that I was going to have a bit of a job on my hands getting a VIN on a bog-standard vehicle, let alone a truck that was modified.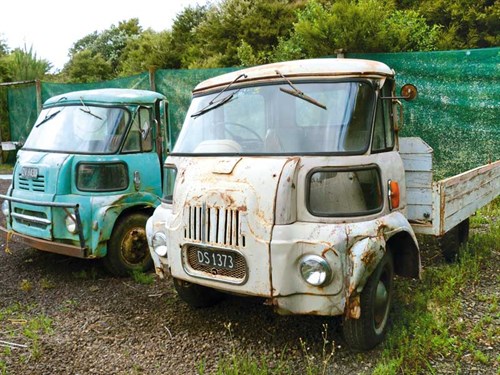 There would be other problems to overcome as well, such as beefing up the front suspension to accommodate the extra weight of the larger engine, so in the end, I consigned that idea to the 'too hard' basket.
I'd already owned the two trucks for almost a year by now, and I was itching to get started by the time the fire truck job came along.
It was only recently that I'd pulled the little truck out of the shed in order to get under way, so back it had to go into storage and wait for the International to get done.
I delivered the old fire truck back to Titirangi Brigade by the end of the year and was looking forward to getting started on my own truck when along came another roadblock on the road to success.
For some time now, I'd been keeping my eye out for a transporter that I could use to pick up my restoration projects and to carry small diggers and machines on. I spotted a 1991 Mitsubishi FH140 for sale in Tauranga that had a new COF but looked like it needed some TLC.
Long story short, I wound up owning it and spent most of 2016 giving it a freshen-up and painting it in my new fleet colours to more or less match my K Bedford number 14.
The Mitsi has wound up with fleet number 18.
Both restoration stories have appeared in previous issues of Deals on Wheels.
I know it's been a bit of a long lead-in to the actual restoration but here we are finally at the point where we can get into the real meat and potatoes, so to speak.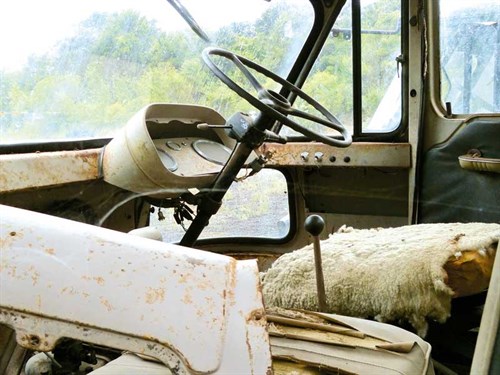 Having made the decision to start work on the smaller FGK30, the first job was going to be the removal of the hideous low-slung deck with its unhinged sides.
Even though the steel frame was mostly in a good condition, the wood on the deck was completely rotten and the rear mudguards protruded up into the floor, making it pretty much useless for any future application I might have for the truck. That aside, I would've needed to remove the deck even if it was in a good condition to get at the chassis to give it a good clean.
I can recall that when I had started the K Bedford restoration, I'd told people that the truck was going to be a workhorse and not a show pony, however, with this truck looking so unusual, I figured that it would never be much more than a working showpiece, a bit of a folly if you will.
Even at the time of writing, I'm still undecided as to whether I'll end up putting a hand-operated towing rig on the back or merely make it a flat deck or maybe even give it a canopy.
In any event, there's a lot of work to get through between now and the time a final decision has to be made on that score.
I'd like to pretend that the work I'm talking about is being carried out—as was the case with my three previous restorations—more or less as I'm writing the story, but I don't want to create any misconceptions of my self-perceived abilities.
During the Mitsubishi restoration, I had a bit of downtime waiting for some finer weather to do the painting so I did make use of a bit of that free time to make a start on the current project.
I like to do my bit for sustainability, so I always try to salvage as much of the old vehicle as I possibly can. To that end, as I started work to remove the deck, I made sure that I put any reusable steel in a pile in the hope that it'd be able to play a role in the truck's final configuration.
One possible use for the steel would be in the form of making a new front bumper, as I liked neither the aftermarket pipe bumper on the small truck nor the bull bar that was fitted to the other vehicle.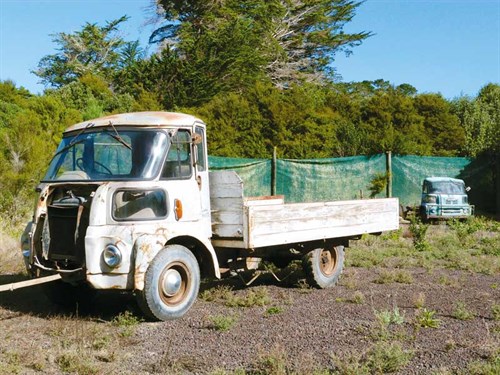 Surprisingly, as I got further down the track of dismantling the smaller truck's deck, I realised that the vehicle was actually in a better condition than I had first thought.
I must admit it gave me a bit of a boost in morale, as I could still recall the feeling of horror that swept over me way back when I had arrived in the South Island to collect the two trucks and I saw them in flesh for the first time.
They both looked pretty bad, and I remember thinking to myself, "What have you done you silly old bugger?" The only conciliation I could find then was that I was having a great adventure on the road trip and that I was going to have one hell of a good story to recount in years to come.
Given that I'm going to have a couple of issues to bring the story into real-time, I took great pleasure in being able to have a bit of a break over Christmas without losing the thread of the story.
So here we are in 2017 already and my biggest problem to date has been coming up with a tip of the month, so we'll just call this one—Welcome to 2017, let's make it a corker! 
Keep up to date in the industry by signing up to Deals on Wheels' free newsletter or liking us on Facebook.