Business profile: Weatherell Transport
---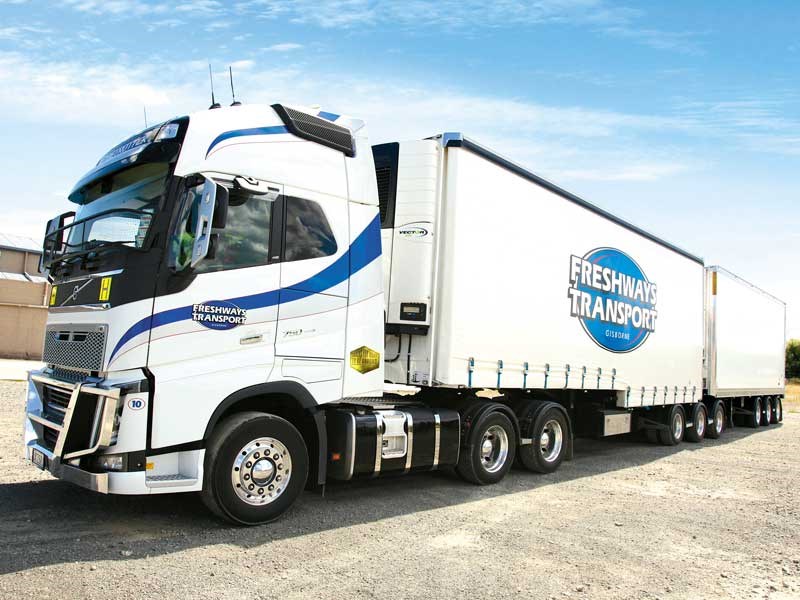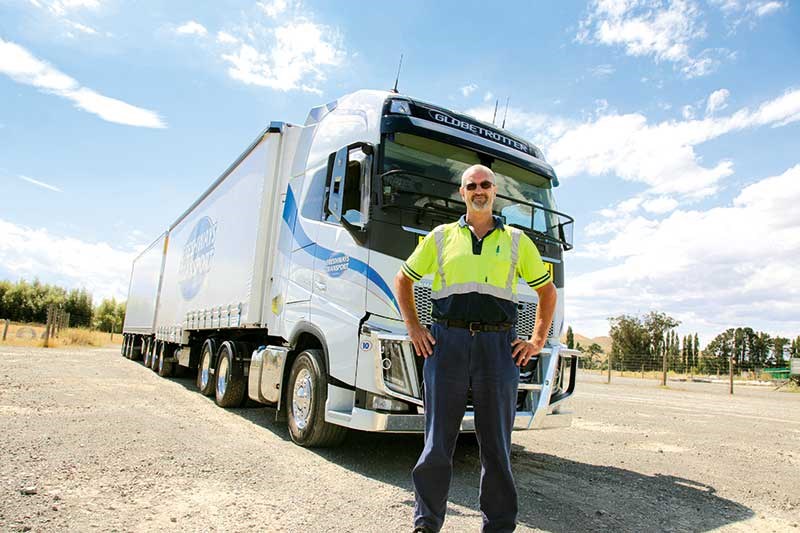 Driver Craig Humphrey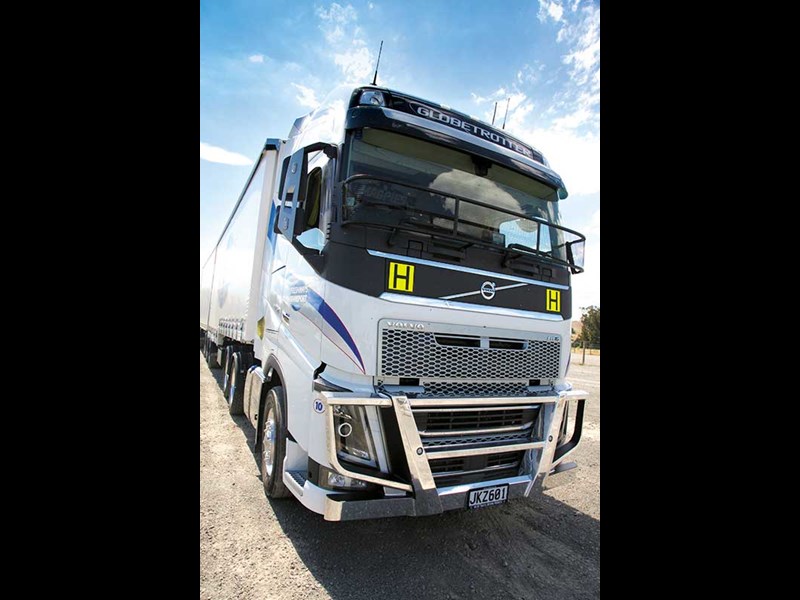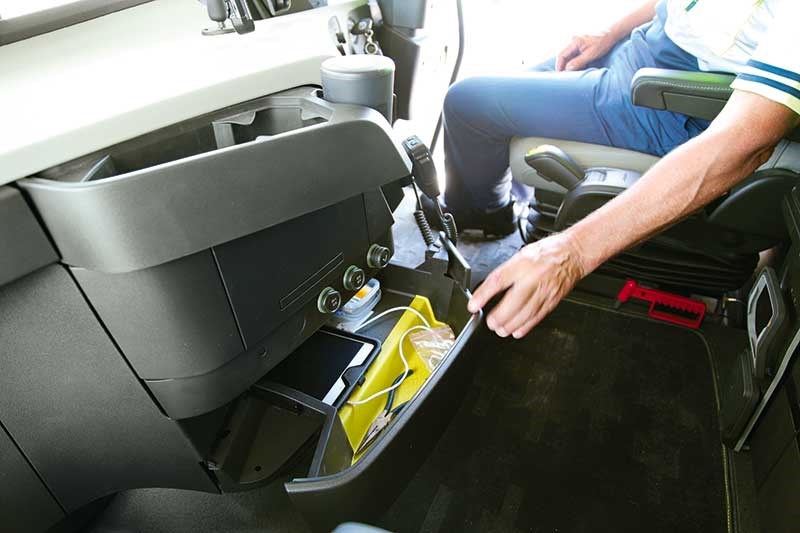 Plenty of storage space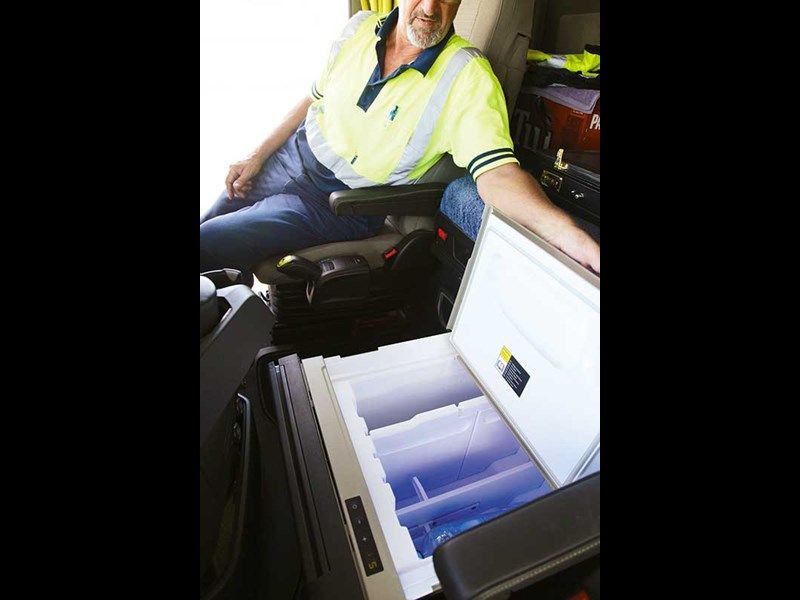 Fridge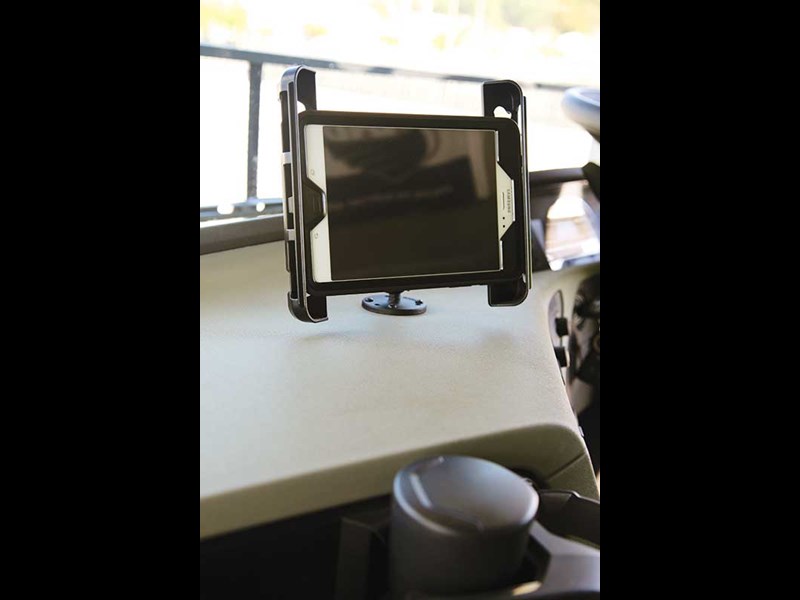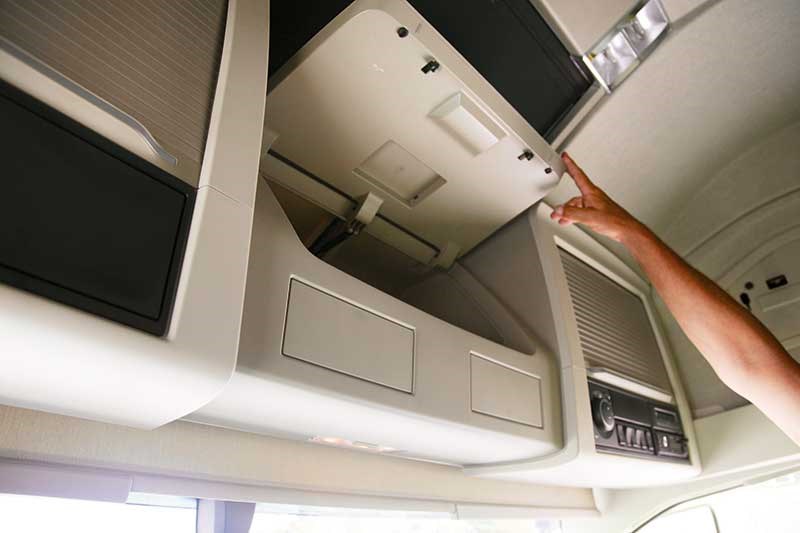 DOW caught up with Weatherell Transport owner Steve Weatherell on the fly, from A to B, in the midst of his busy season.
Staying on the move is something Steve does, both literally and in a business sense.
The Gisborne transport owner, with the 'just do it' attitude, is not one to let dust settle at his feet. There's a constant demand for Weatherell's services and Steve's keen to make sure the load gets delivered efficiently and on time.
Fruit and produce is the core business of the company that Steve and his wife Jane started in 1994, and being the horticulturally productive country that we are, there's plenty of that to be moved either around the country, or exported overseas.
As a food transport operator, Weatherell Transport is one of the major players in this area in New Zealand. With work that sees his trucks criss-crossing both islands from the North to the South, carrying backloads of fruit (for example, stone fruit from Central Otago) and food products to supermarkets.
"From December we start cranking up with all the product coming into Gisborne and from then on – January to March – it's apples, sweet corn, watermelon, broccoli. When we are at full speed we can shift up to 35 loads a day out of Gisborne. We move export squash into Napier to be containerised for export and so you might get 12 to 14 loads of squash a day and the rest all is fresh produce. Our staff loads all of this."
Weatherell Transport employs around 100 staff and has a fleet of 60 trucks, mostly refrigerated units. The fleet is made up of 30 Kenworths, five Scania, four Western Star, four DAF, five Cats, three Mercedes and the latest, a Volvo 750. There are six owner/drivers as well.
"This is our first Volvo. In the past, we've have had lots of Scanias and we are always looking to get something a bit more innovative and to improve on our running costs. The Volvo goes back and forwards to Palmerston North every day and runs to a tight timetable. It's a fairly challenging road coming out of Gisborne to Napier. So far, the 730 Scanias have worked well but we are keen to try out the Volvo to see if they are any better."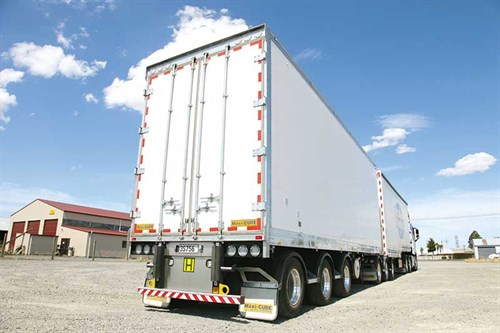 The Kenworths have also proven their worth on this route. "They work well out of the Gisborne area – let's face it – a Kenworth makes well-built stuff. We have taken advantage of the down-turn in the Australian economy and bought 10 Kenworth's from there in the last 12 months or so. These are late model, second-hand gear with not too many kilometres on the clock."
"We are always trialing something new – at the end of 2014 we put in three Mercedes as well, so for now, that will do us and we will concentrate on our trailers."
Speaking of which, Steve says he gets his trailers built at a variety of places depending on "whoever has the best gear for the job at the time". Fairfax in Auckland makes the hardsider gear and the curtainsiders by MaxiTRANS, while Fruehauf, in Feilding, make the skeletal trailers.
Weatherell Transport has had 10 of its quad trailers built over the last two years with all the skirts covered in fully below. Then there's another identical trailer to the one behind the Volvo being finished which is half curtain, half hardsider for a particular job, plus two other refrigerated B Train curtainsiders coming out shortly.
New gear they've been using for the past few months is a Fruehauf skeletal trailer with a quad set that slides underneath to enable backup for loading containers of squash. "Normally, with a quad trailer you have the rear axle hanging out over the back but this one slides the axle up underneath. We use this at Napier Depot to load squash containers for export through Port of Napier – it has a maximum 34-tonne gross weight and we are finding it incredibly useful with a second trailer due next month."
Further innovations on the drawing board this year will be the addition of trailers that are stronger, yet lighter and with a bigger capacity. "That's where we are going at the moment. So we are doing a bit of work with a couple of different trailer builders in the refrigerated line, trying to get bigger and more efficient trailers and to take advantage of the new 50-tonne maximum limit. This extra three-metre length will allow us to carry another six tonnes."
Late last year, Weatherell Transport opened a new depot in Napier. This MPI transitional facility will enable it to load containers for export "It's a bit of an add-on for our business and gives us the chance to offer something extra for one of our key customers."
Steve started working in the trucking business in his 20s as a driver for Taylor Brothers in Katikati before becoming an owner/driver with Trailways, then Freightways Express which was bought out by Mainfreight. "If the country is buoyant, the trucking industry is as well, isn't it? The (ANZ Bank) Truckometer is a pretty good indication of how our economy is going."
For the latest news and reviews, subscribe to Deals On Wheels magazine here.
Keep up to date in the industry by signing up to Deals on Wheels' free newsletter or liking us on Facebook.