New tyres? Check the wheel nuts
---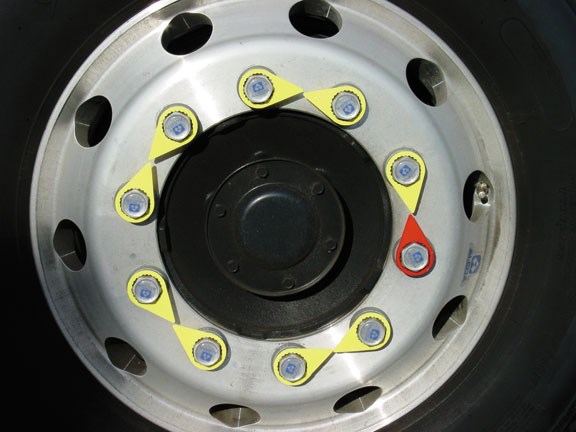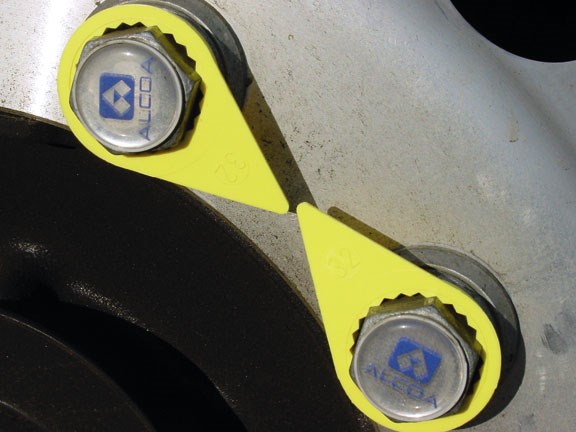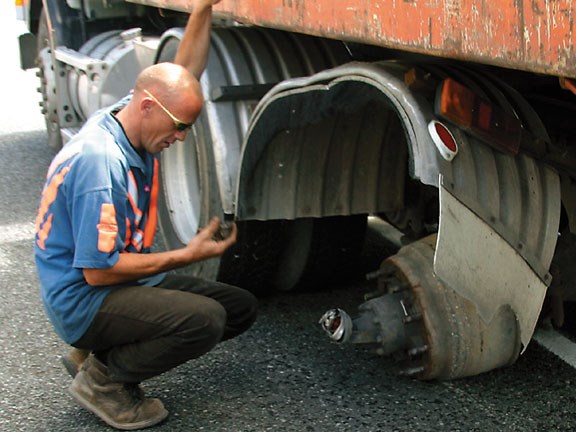 While fitting new tyres is a standard safety measure, a sloppy operation could actually render a truck more dangerous. Improperly tightened wheel nuts may result in runaway wheels – and history shows the consequences of this are often fatal.
Establishing the incidence of 'wheel detachments' in New Zealand's heavy transport sector is difficult. Industry specialists believe it's more common than you might think, and point out it's only the cases that end in an accident or fatality that make the headlines. However the causes are well-known – and are corroborated by international research.
Studies in the US estimate the rate of detachments in that country at 40 – 60 per week, and indicate that loose wheel nuts are responsible for about 50 percent of those incidents.
A NZ Transport Agency information sheet highlighting the problem, produced in September 2010, lists common causes for wheel detachments. They include:
Failure to tighten wheel nuts to the specified torque, in the correct sequence, or fully tightening the wheel nuts one at a time rather than in stages;
Failure to retighten wheel nuts after a short period of in-service running (between 50 and 100km is commonly recommended);
Failure to regularly check tightness of wheel nuts;
Over-tightening, causing stretched/broken studs or causing studs to be pulled through the hub;
Paint, rust/scale or dirt between contact surfaces of wheels and hubs or nuts. The mating surfaces must be kept clean, and preferably paint-free, to reduce settlement;
Use of inappropriate (impact tools) or non-calibrated equipment when tightening wheel nuts.
The last of these – the use of impact tools or air-guns – is by far the greatest culprit, according to Paul Rea, owner of Hawera-based PACS Ltd in Taranaki. The company supplies a range of wheel nut indicators (Wheel safe and Checkpoint) to the heavy transport sector. The indicators are placed over wheel nuts and provide an easy, visual-check system for identifying loose wheel nuts.
"Tyre and wheel-fitters use an air-gun in the interest of getting the job done quickly and minimising a vehicle's downtime – and that's understandable. But problems arise when the air-gun is overused – the nuts are over-tightened, stretching the studs and/or damaging the threads," says Rea.
"The clamp force – between wheel and hub – is immediately compromised, affecting the integrity of the unit, and potentially leading to a wheel detachment. The only solution is to replace the studs – and it will hopefully be done before a detachment occurs."
Vehicle manufacturers, he adds, specify the torque setting for wheel nuts – and they're meant to be tightened and checked with a torque wrench. "But the torque wrench is often irrelevant after the nuts have been over-tightened with an air-gun. They've been over-torqued and when the setting's checked with the torque wrench, it obviously passes easily. But the damage has been done – the studs are stretched."
He would prefer to see wheels fitted and tightened in a more conventional manner – with a spider and torque wrench.
Certificate of Fitness
One of the anomalies of the New Zealand licensing system for heavy vehicles, says Rea, is the lack of a torque check for wheel nuts. "It's impossible to visually assess whether wheel nuts are tight – and it's peculiar that COFs are issued to 40 and 50-tonne vehicles without the torque settings being checked at the time of inspection."
Twenty years ago when most trucks used steel wheels, he says, an inspector could easily identify a loose wheel nut. "There's usually a bit of rust around the wheel nuts – with water getting between the nuts and wheel. Today, with many trucks running alloy wheels, that tell-tale sign isn't there. Also, to make it even more difficult, many drivers enjoy dressing their trucks with 'bling' – chrome caps over the nuts and even hub caps which completely hide the wheel nuts."
Indicators
Wheel nut indicators are commonly used by the transport sector throughout the world to counter the dangers of loose wheel nuts. They are placed over the wheel nuts in a specific pattern, and if a nut becomes loose, the pattern is altered. Drivers, while completing their daily walk-around vehicle check, are easily able to identify culprits. The indicators come in a wide range of sizes to fit different wheel nuts and even in sizes specially designed to fit over chrome wheel nut covers.
Rea says an added safety measure is fitting different coloured indicators to wheels that have been removed and have been refitted to remind drivers that the wheel nuts need to be re-torqued at 100km. "Most indicators are yellow or green – a red indicator is an easy visual reminder. If an indicator moves again after it's been re-torqued, chances are the stud has been stretched and will need to be replaced."
He also suggests that when a stud is replaced, the studs on either side of it are replaced at the same time.
"A stretched stud will have transferred some of its load to the studs on either side, placing them under excessive stress and probably compromising their integrity. Replacing all three is a sensible precaution."
Other causes
While loose nuts and damaged studs are common causes of detached wheels, they are not the only culprits. Other causes are bent wheels (compromising the mating surface between wheel and hub), elongated holes in the wheel and too much paint or dirt between the wheel and hub.
Too much paint, dirt or rust creates a 'soft' joint between hub and wheel, reducing the bond and the torque setting. The problem is often more prevalent with reconditioning wheels, where the unit has been sandblasted and repainted, with scant attention given to the thickness of the coats.
Daily Inspection
The vital component in preventing wheel detachments, says Rea, is regular maintenance and daily inspections by the driver, before the truck leaves the depot. "The cab of a truck is now deemed in law to be a workplace and as such, it is the responsibility of every company or owner-driver to ensure the vehicle meets with all the safety requirements to protect not only the driver but everyone else using the roads.
"Typical points of concern – other than skewed indicators – are streaks of rust around nuts on steel wheels, radial cracks from the stud holes or cracks between stud holes, and bent wheels. All require immediate and thorough attention.
"When new tyres are fitted, ensure that the bonding surfaces between the hub and wheel are clean and rust-free, and that the nuts are tightened correctly. Don't forget to install wheel nut indicators, and above all, remember to re-torque the nuts at 100km."
Feel free to make a comment or ask us a question about this story on the Deals On Wheels
page.
For the latest reviews, subscribe to our Deals On Wheels magazine here.
Keep up to date in the industry by signing up to Deals on Wheels' free newsletter or liking us on Facebook.