Heart of gold
---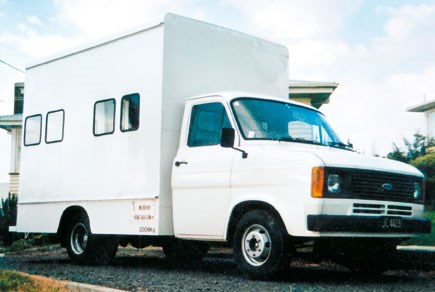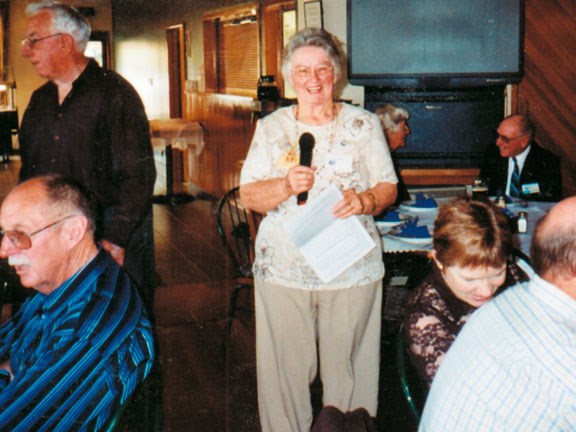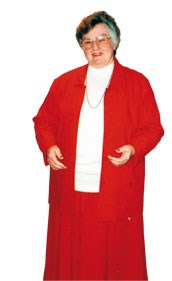 Truckie profile: Elva Murphy
Elva Murphy knows a thing or two about the transport industry, whether she likes to admit it or not. As an ex-truck driver, Golden Oldies organiser and a long time member of the Auckland Owner Driver Road Transport Assn, her love for the industry is evident.
"It's the people that make the industry what it is," she says, as she speaks very fondly of the friends her and husband Les have made over the years and their efforts to keep in touch through social events like the Golden Oldies.
Elva started to seriously drive trucks in 1975, when she was granted a Goods Service licence, "because I was married to the carrier," she laughs. When Les' workload expanded, they got a two tonne Transit van, which she drove with small and light deliveries.
Les has driven trucks all his life. His Dad was a milkman in Auckland so he started helping out on the milk-run when he was 18, while also driving a delivery truck for Broadbents Hardware in Avondale.
Not long after, they started working for Bert Radcliffe, who became a good friend and parent figure to them both. This was general work, mostly for four or five firms and provided Les with a stable job for the next eight years – a job that was initially supposed to be temporary for about six weeks.
Les had his own Goods Service licence, and with a push in the right direction from Radcliffe, he and Elva went out on their own. They started up their Auckland-based business in 1971 and shared the driving duties. Elva juggled her family responsibilities with business tasks –"there was never a dull moment".
The Murphy's son, Leslie, joined the business for a time, relieving Elva from many of her driving jobs. After Leslie left to work for another long-time family friend and carrier, daughter Ngaire and her husband joined the firm. Elva and Les were fortunate enough not to need advertising for their company, having more than enough work to cope with through recommendation.
When Elva finished driving trucks, she became permanently employed at the Auckland Owner Drivers office, doing various administration work and other behind the scenes duties. "I was there for a few years and thoroughly enjoyed it and came to know most of the members by name."
Even after retirement, both Elva and Les have remained enthusiastically involved with the trucking and transport industry. These days, if Elva isn't doing volunteer work for Diabetes Auckland or playing outdoor bowls, she and Les are planning for the Golden Oldies.
The Golden Oldies were instigated after the 50th jubilee when some of the older retired members talked of regular get-togethers, just for old time sake. The purpose of the Golden Oldies of the Auckland Owner Driver RTA, now National Road Carriers, is to bring old members back together in an informal and collective group, encouraging a sense of community and giving them the chance to reunite. "I think," Elva says, "that if this didn't happen, a lot of them wouldn't see one another after retirement."
Once a year they gather for a lunch, with approximately 160 people seated at the event, including the members' wives. The event was first held as a dinner but it meant the gathering went on too late for some of the older members; a luncheon seemed more appropriate Elva thought. When they all get together, they tell stories, share memories and have a laugh. "It's just a case of keeping old friends together."
The Golden Oldies include senior or retired members of the associations, or people who have had a close relationship with the associations for over 70 years.
When asked if the industry has changed over the years, which it inevitably has considering Elva's been a part of it for 37 of them, she quietly reflects. "I think it has changed a lot, you don't see the individual carriers as you used to, today they are more likely to be contracted to the freight forwarders. When Les and I were town carriers, they were rugged individual gentlemen with smaller trucks, say two to six tonners."
Elva has extremely enjoyed her time with the trucks and now uses her love of the industry and the people to generously give back much of the enjoyment and friendship she has received over the years. She's a valued member and founder of the Golden Oldies and is a proud fixture in New Zealand's transport scene. "I've never regretted it. It's been a wonderful time, the friends we've made are wonderful people."
Keep up to date in the industry by signing up to Deals on Wheels' free newsletter or liking us on Facebook.