Event: Wheels at Wanaka—Southpack Truck Show
---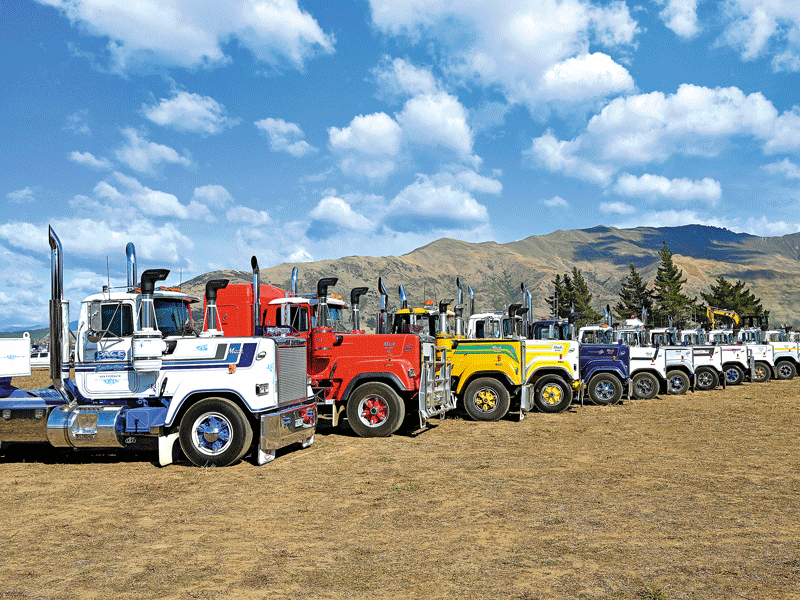 One of the highlights of the Truck Show was the lining up of 13 superb Mk1 and Mk2 Mack Superliners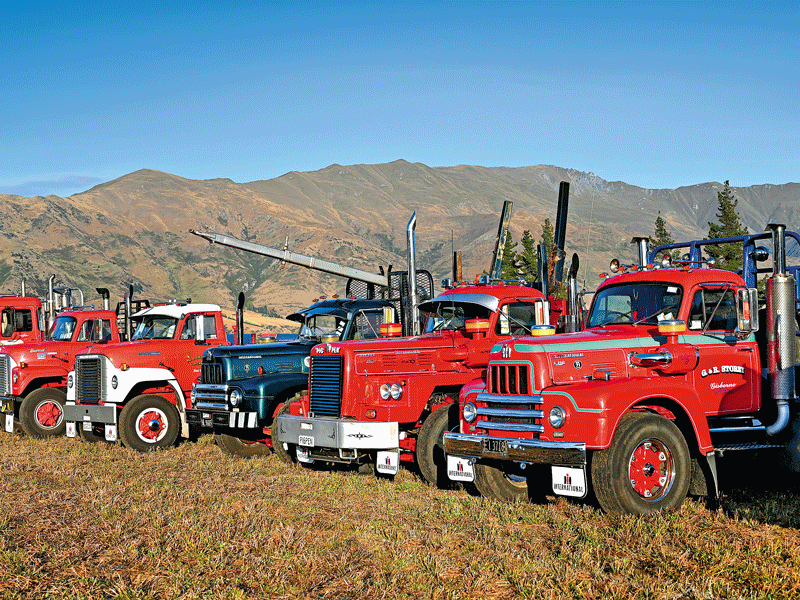 The Wheels at Wanaka Show was definitely of 'International' standard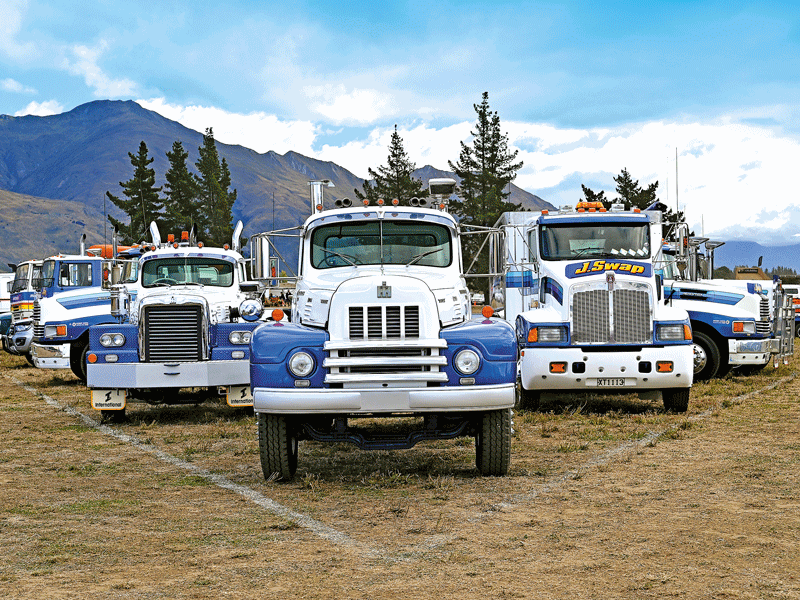 Two Internationals, two Louisvilles, and two Kenworths completed the J Swap line-up all the way from Matamata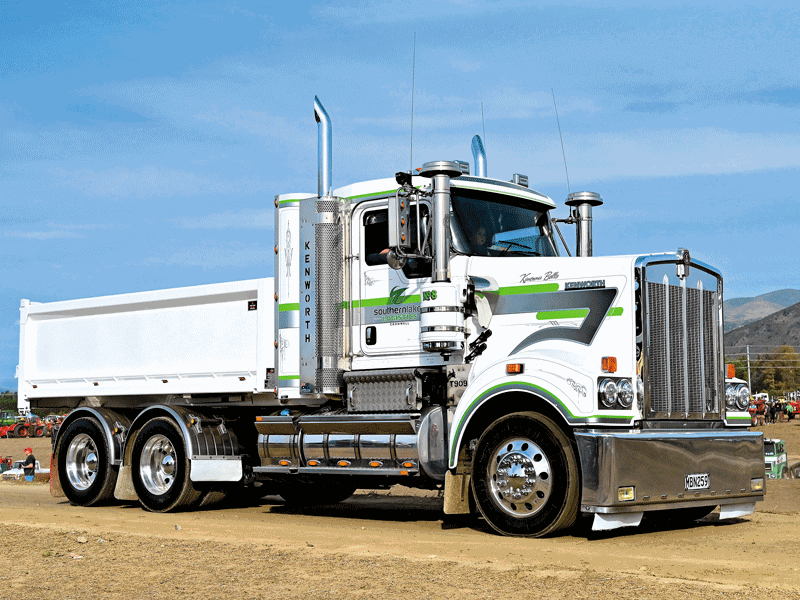 The Southern Lakes T909 Kenworth, which normally works as a tractor unit, came to the show in tipper guise

Pace Contracting brought their stunning recently restored Mack Superliner to the show from New Plymouth and drove away with the 'Best Mack' Trophy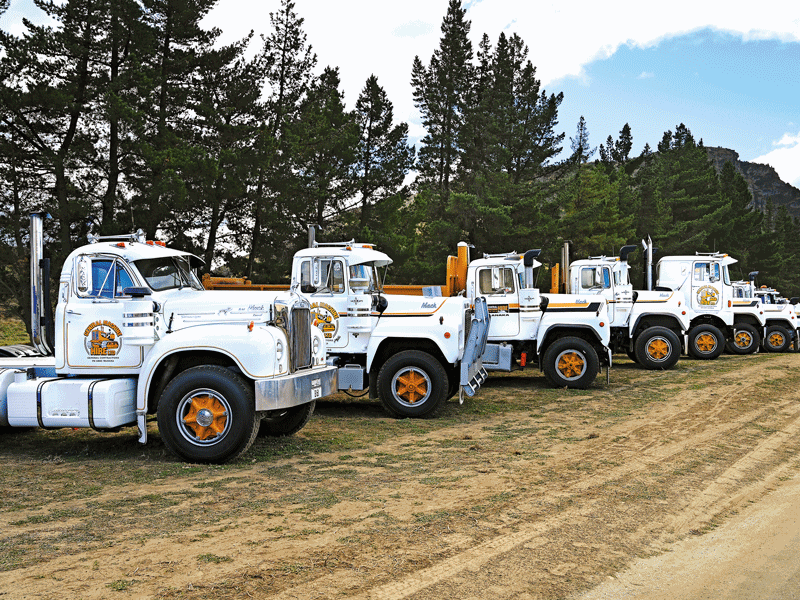 Part of Central Machinery Hire's remarkable line-up of classic Mack trucks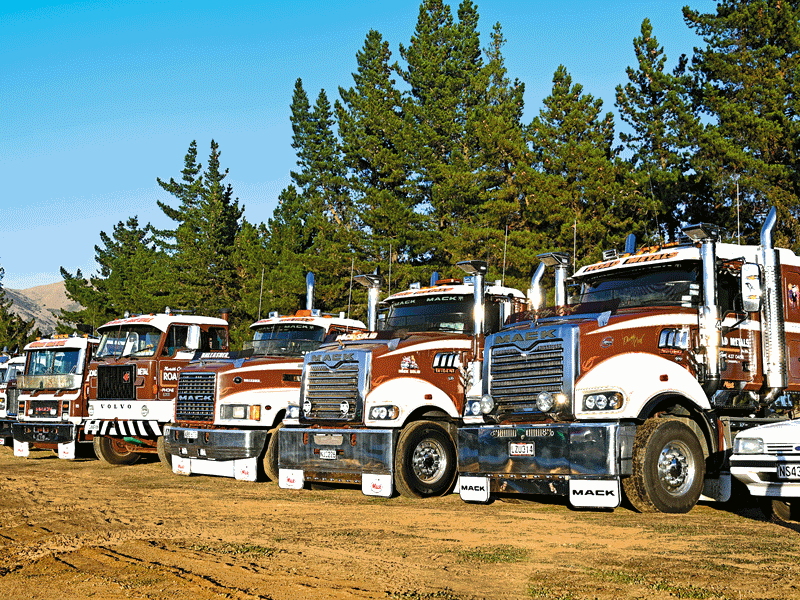 Road Metals super impressive fleet of old and new lined up in the morning sun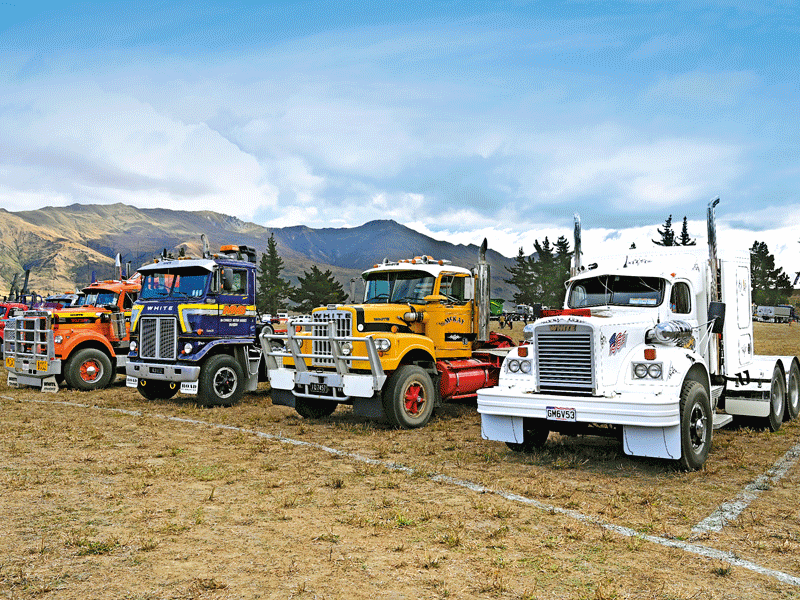 There was a 'White' out in one of the line-ups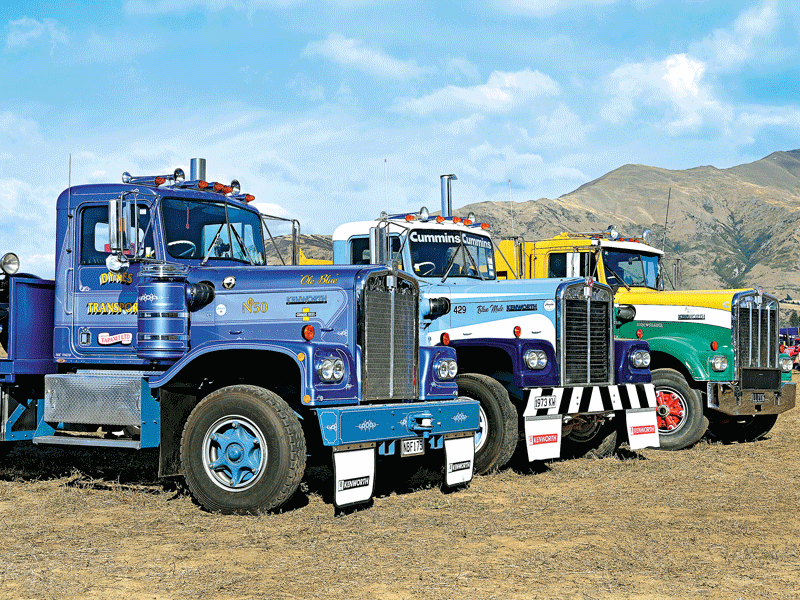 Two beautifully restored LW Kenworths flanked by W-Model, which still earns its keep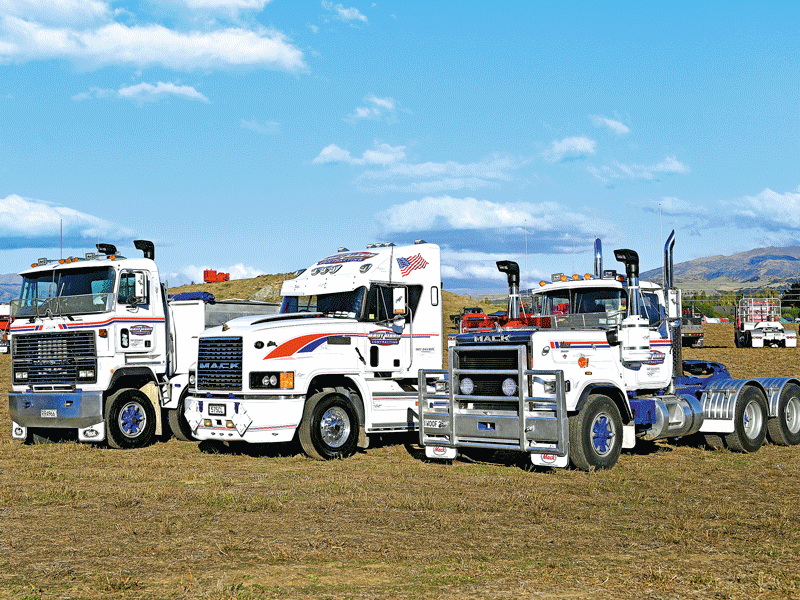 With an Ultraliner, a CL, and a Superliner, Andie Davie Contracting had it going on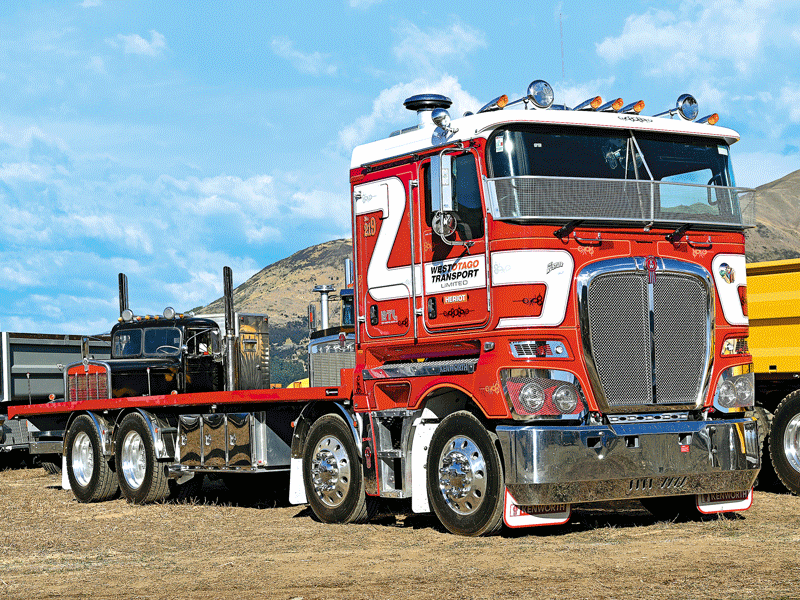 There was everything from vintage to brand new trucks on display; this brand spanking K200 of West Otago Transport's was so new it was yet to be registered

There are 32 years between this 1988 Superliner and 2020 100-year Anniversary Edition Superliner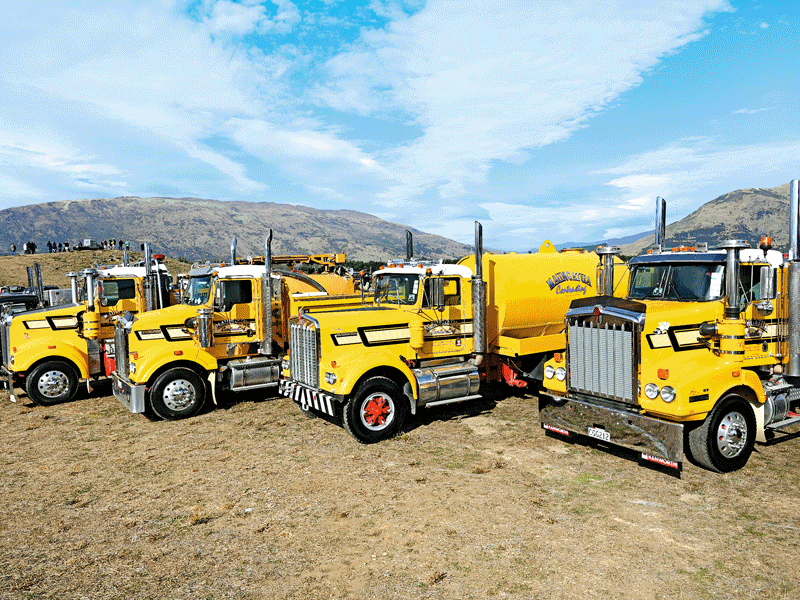 Part of the pristine bright yellow fleet of Maungatua Contracting Kenworths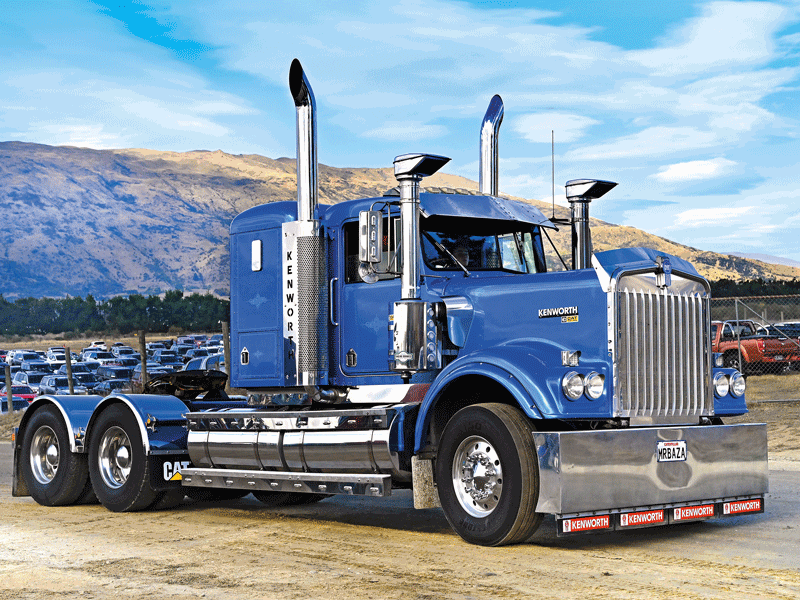 A very cool 1982 W924 Kenworth Aussie Import of BR Satherley Transport, which was first registered in New Zealand in November 2020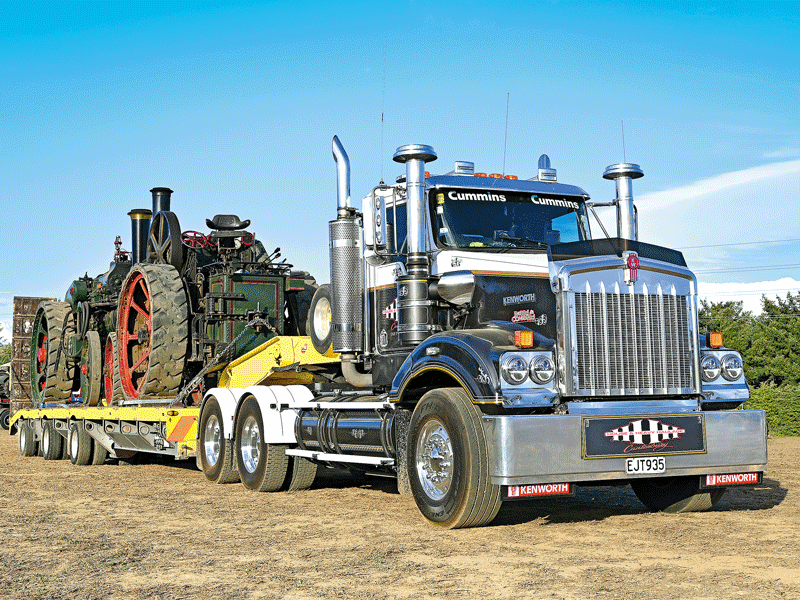 House and Heavy Haulages Kenworth T4040 SAR with two impressive steam engines in tow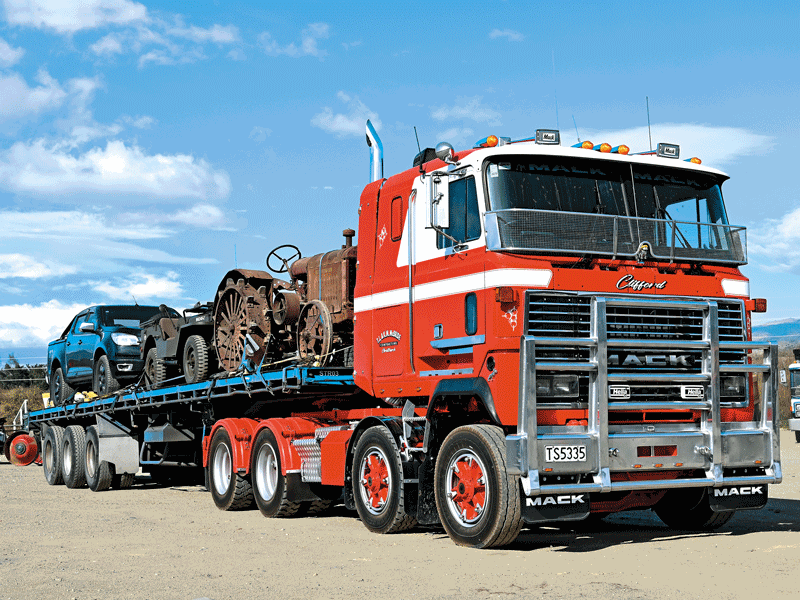 TL and KM McBride's 'Mack'nificently refurbished Ultraliner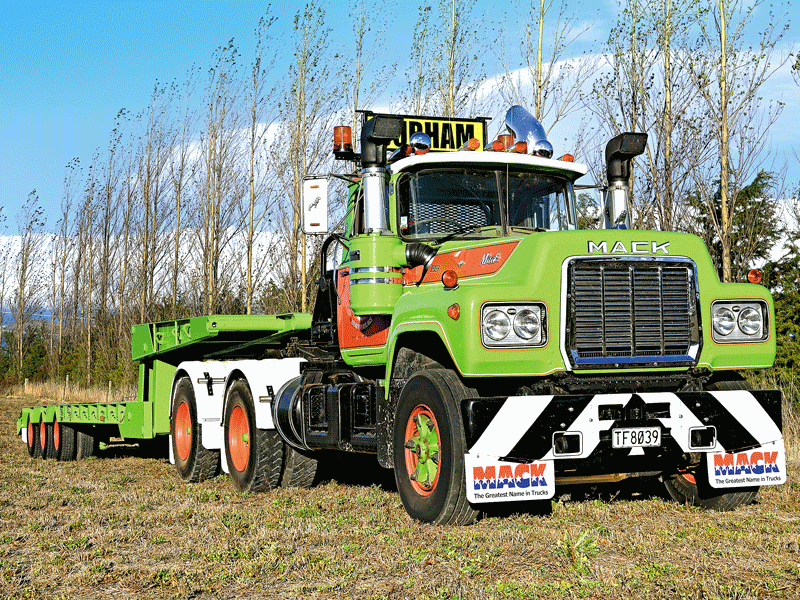 Milton Durham's awesome 1977 Mack R797 posing for the cameras after it won the 'Best Classic Trophy'

Classic line-ups are at every turn, but you don't expect to see a recently imported vintage left-hand drive US import Kenworth sitting in among them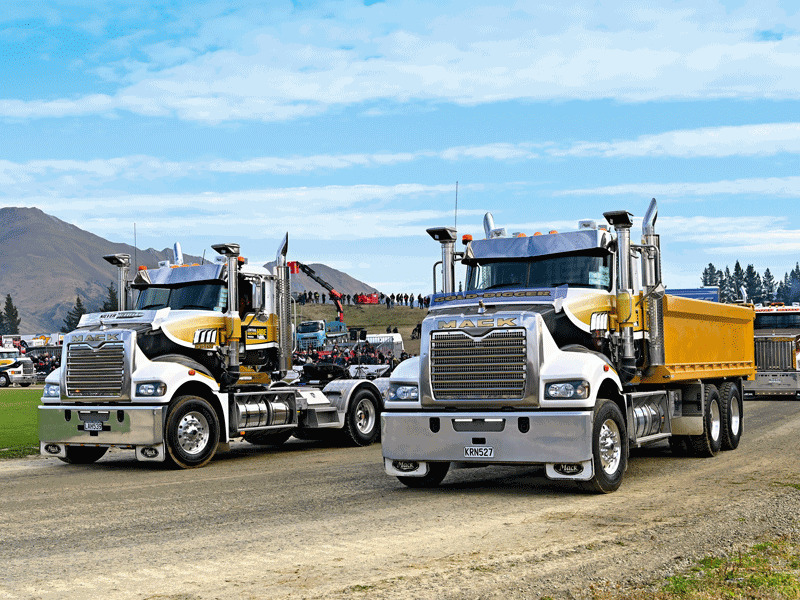 Two Central Machine prowl around the arena in the first of the truck parade of the weekend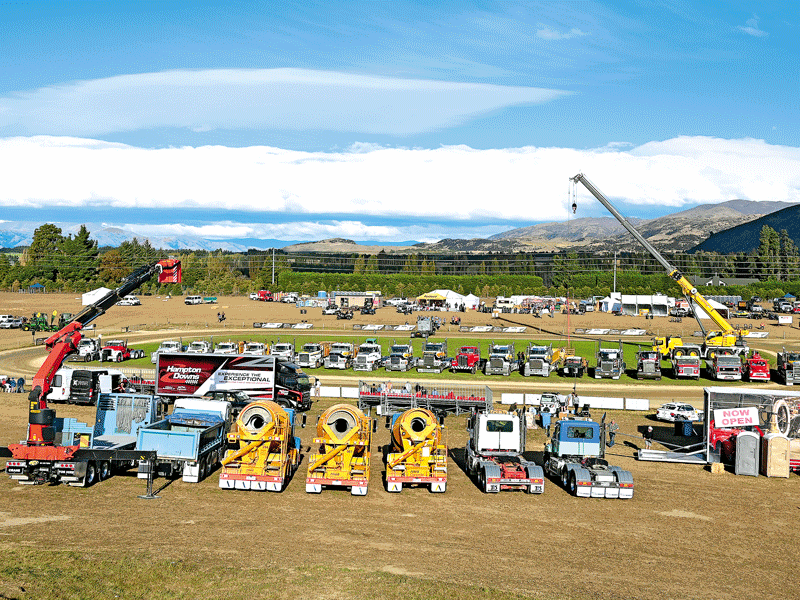 The trucks in the final parade of the event pause for a salute before the end of proceedings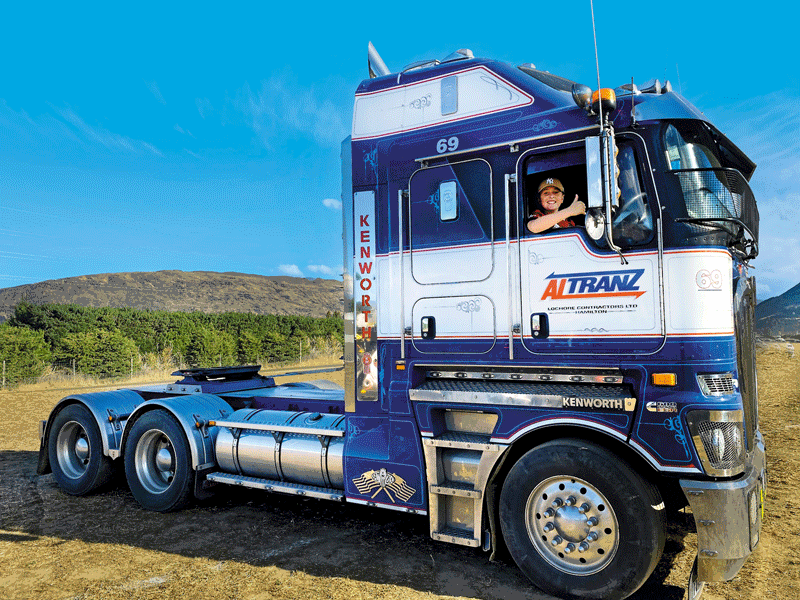 Benny at the end of the final day gives the 2021 Wheel at Wanaka the big thumbs up!

Highlights from the Southpack Truck Show at this year's Wheels at Wanaka
If I were to describe the 2021 Wheels at Wanaka in one word, the word would be "sensational". When people say this event has something for everyone, this seriously had something for everyone.
Trucks, cars, steam engines, tractors, dozers, graders, from vintage to brand new, name it and it was there. The constant parades of every exhibit category cruising around the display arena ensured that there was never a dull moment.
The first Wheels at Wanaka event was held in 2019 and the vision is to hold it on alternate years from the Warbirds Over Wanaka International Air Show event. An estimated 25,000 people visited this show over the three days, which is more than double that of the inaugural event.
What was equally impressive was the number of vehicles on display, which at more than 2500 almost doubled the number exhibited in 2019. While Benny and I spent considerable time canvassing the entire event, our main focus was on the Southpac Truck Show.
Most makes and models were on display, however, there was a definite dominance of the Mack and Kenworth brands, which was even more apparent during the Mack vs Kenworth truck parades around the arena.
The overall standard of trucks on display was excellent and a definite highlight was when 13 outstanding Mack Superliners lined up for the camera armed paparazzi to shoot—a rare sight indeed.
There's no question the organisation of this show was superb in every aspect, however, another large contributor to the success of the event was the exhibitors themselves, all of whom showed courtesy and common sense when moving their vehicles to and from the parade arena and when involved in the working displays.
Dozens of vehicles moved safely and without incident among thousands of visitors, which gave all comers a sensory experience as well as a visual delight. Warbirds over Wanaka is already an event of international standards and my money is on the Wheels at Wanaka biannual event becoming just as renowned in the coming years.
BEST IN SHOW: TRUCKS
| | |
| --- | --- |
| Veteran | Ewan Playle, 1921 International 8T (Horowhenua Binder) |
| Pre-War | Alistair & Jane Nicholson, 1942 Ford Jailbar, single axle semi-trailer |
| Classic | Milton Durham, 1977 Mack R-E9 |
| Small | Akins Radio + Electrical, Austin A60 with matching trailer |
| British | Ron Taylor, 1933 Morris Commercial, Allandale |
| American | Super Freight Ltd 1966, White Super Freight |
| Allied European | Robin & Maureen Kelso, 1993 N1223 Volvo  |
| Kenworth DAF | 'Unforgiven' 1997 Kenworth W924 |
| Mack | Day Family, New Plymouth, 1992 Mack Super Liner 722 R8ST |
| International | Jay Swap 1965 International RF 190 |
Find new and used trucks for sale in NZ
Keep up to date in the industry by signing up to Deals on Wheels' free newsletter or liking us on Facebook.