Brisbane Truck Show 2019
---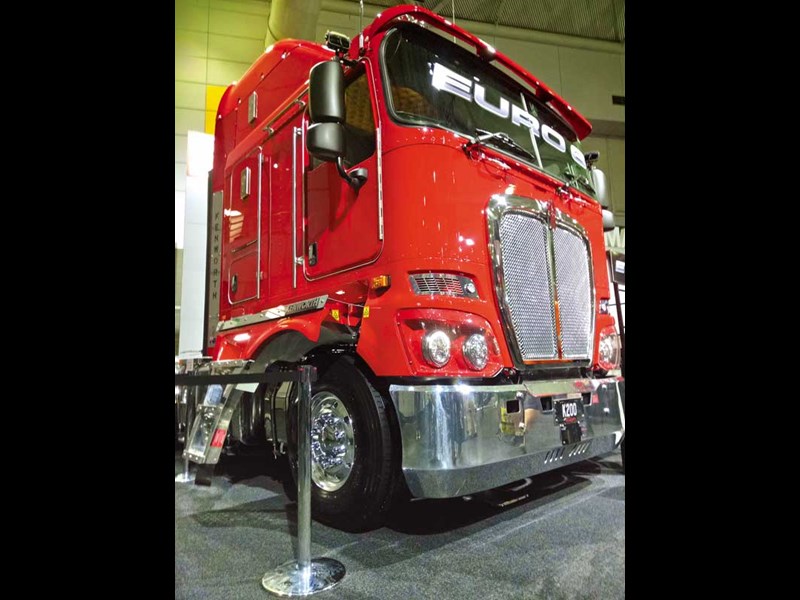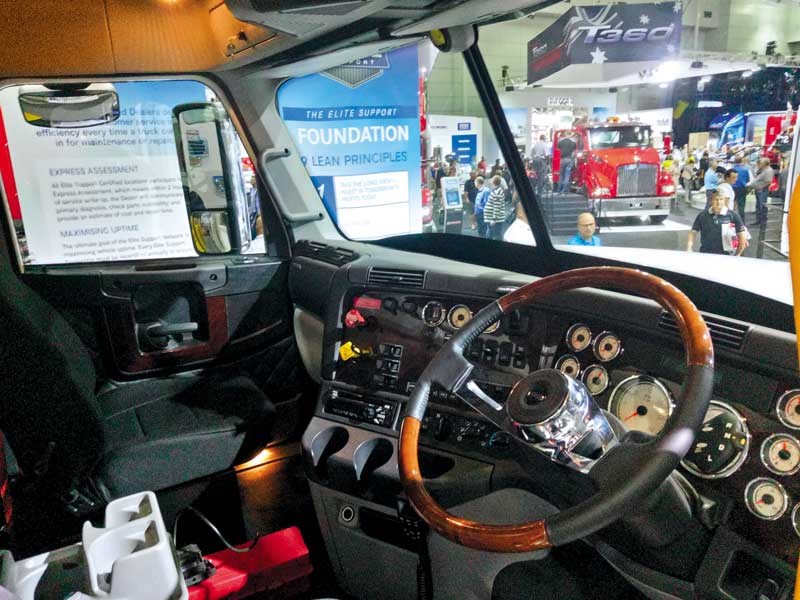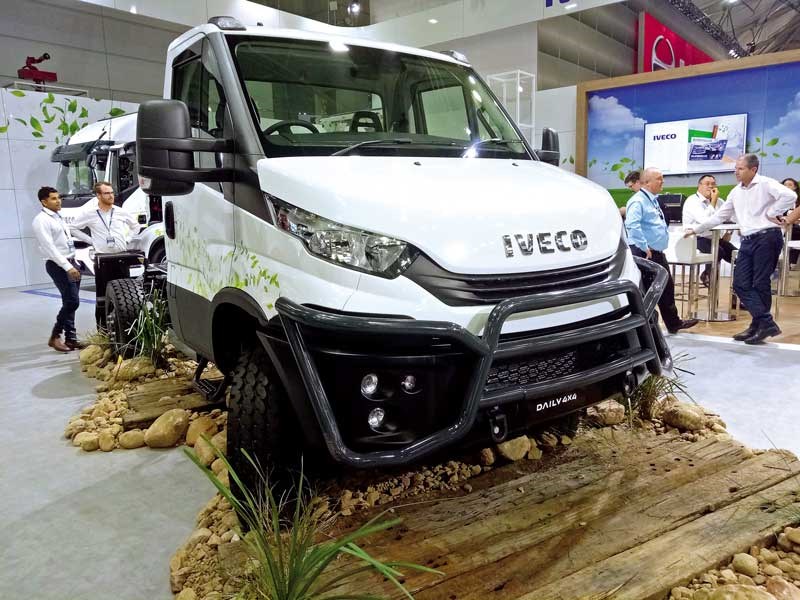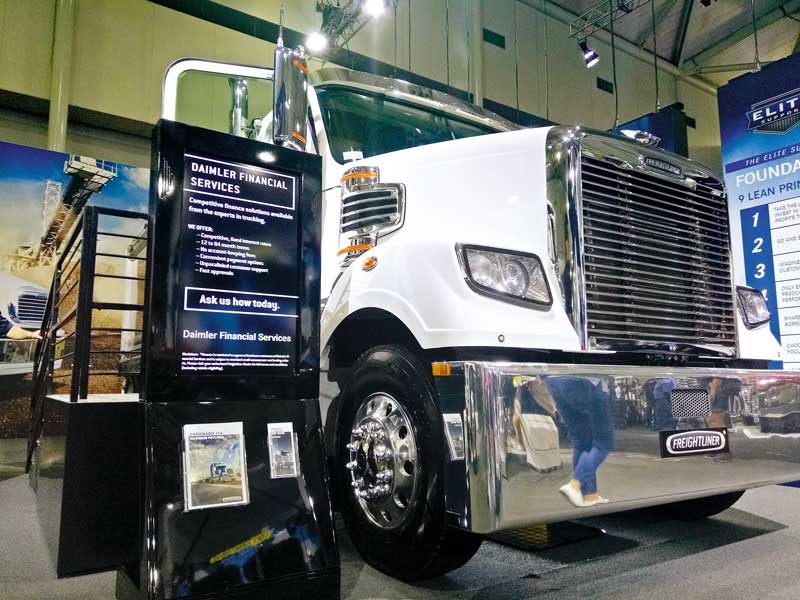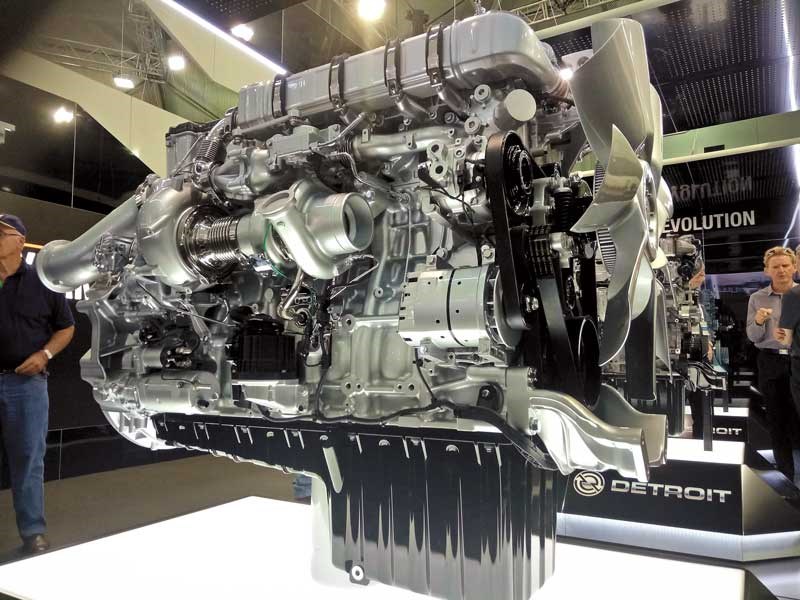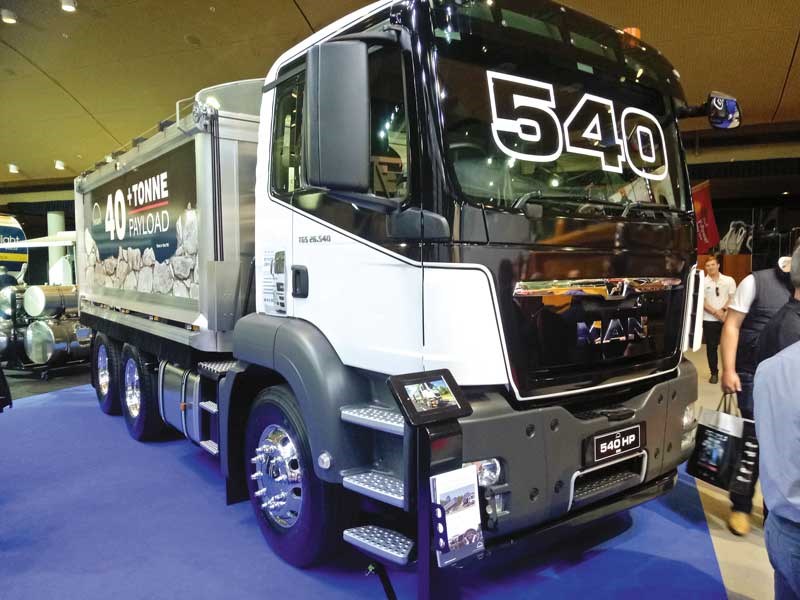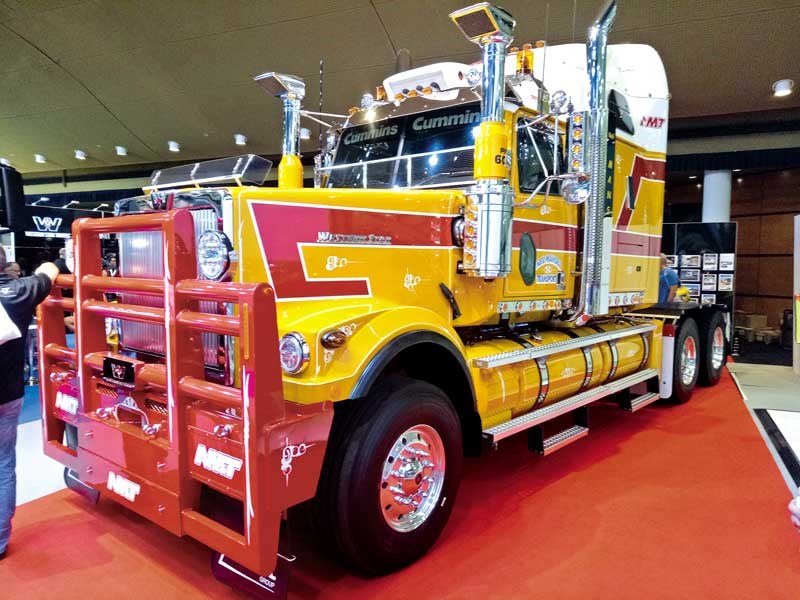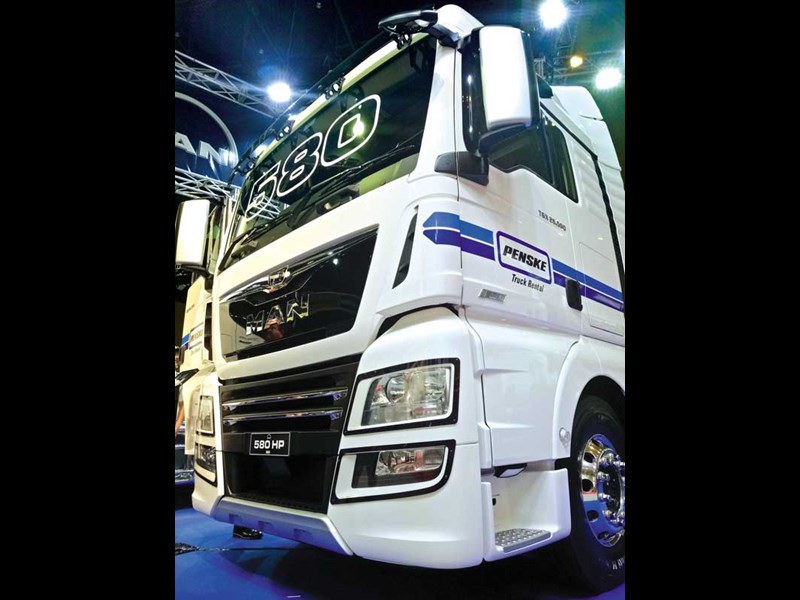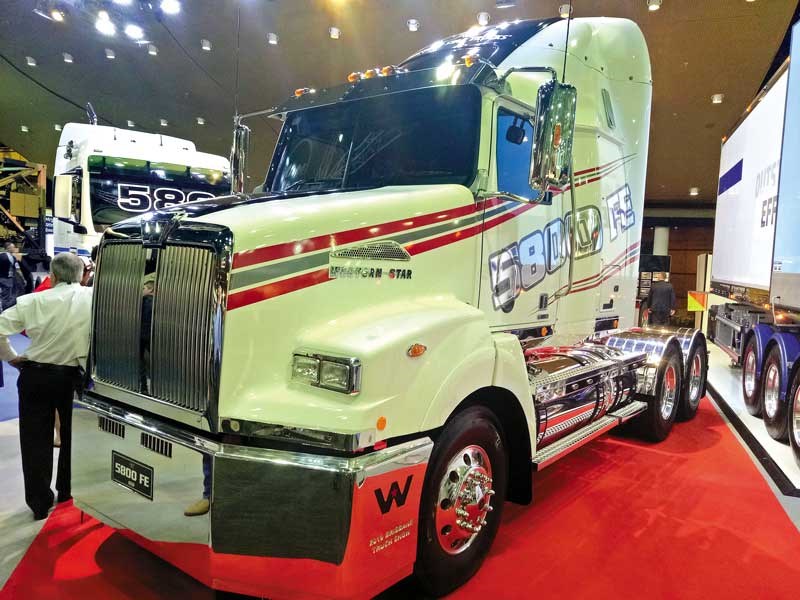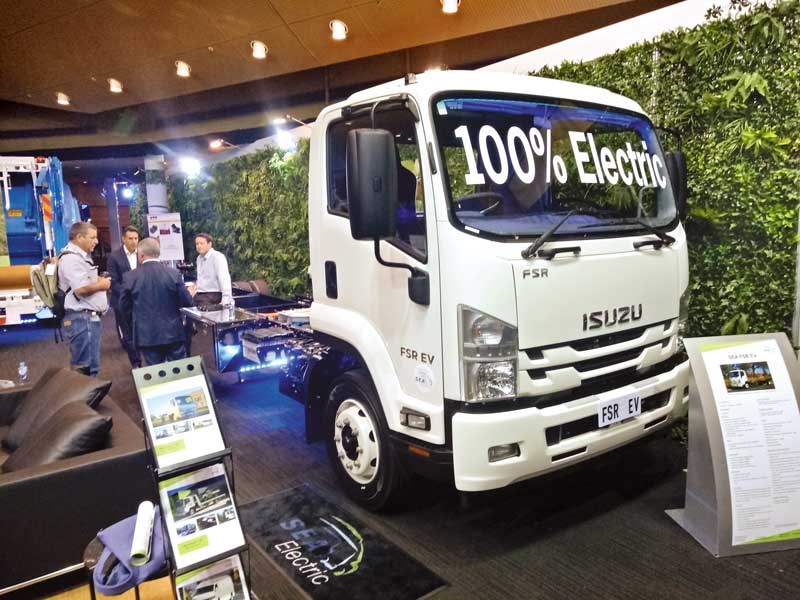 This internationally recognised biennial event showcases some of the new and exciting products on offer from Australia and around the world
With more than 250 exhibitors displaying an array of products and supplies, there was no shortage of commodities to captivate the interest of anyone who has anything to do with the trucking industry or just your average Joe who just has an enthusiasm for these road warriors.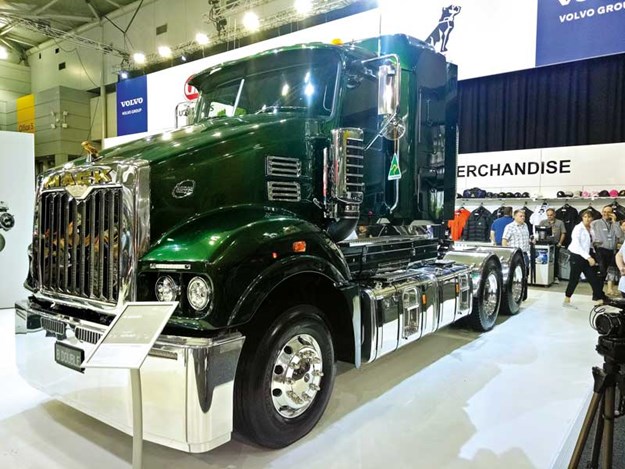 With most major manufacturing brands presenting their best and latest offerings to customers and the general public, I was able to corner a few of the management and marketing gurus in order to get the low-down on what to expect from some of the current and future product releases. 
Freightliner Cascadia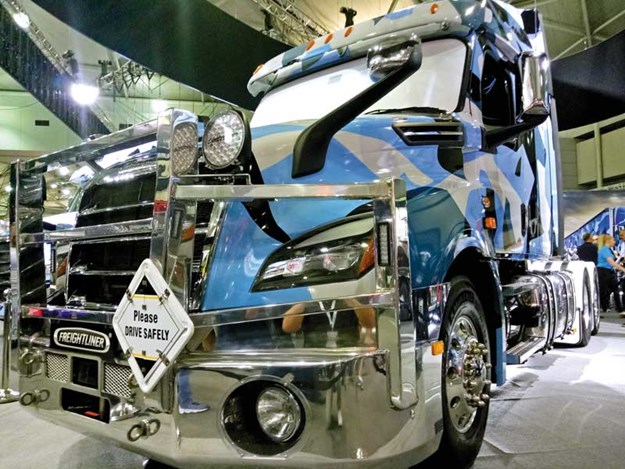 Freightliner had three of their Australian-based test fleet on show in the form of the new 116 and 126 Cascadia prime movers. These left-hand drive rigs have been shipped down from North America in order to be tested in Australian conditions with Australian loads.
The objective is clock up as many miles as possible throughout the year so that the right balance and configurations can be made to achieve optimum precision and performance in what can be a harsh and diverse environment.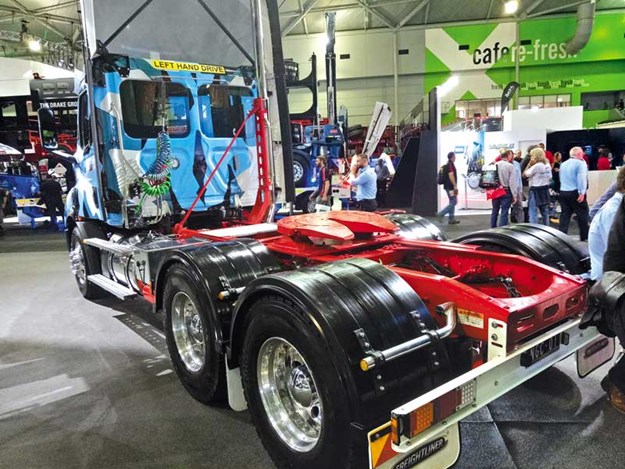 The 116 comes with DD13 engine, with the 126 running a 16-litre DD16 under the hood, which, in turn, is hooked into an integrated drivetrain. They come with many safety features, including adaptive cruise control, autonomous braking systems, side guard assist, electronic stability control, and driver side airbag.
These impressive vehicles will be tested until the end of 2019 before going into production and being released onto the Australian and New Zealand markets sometime around the first quarter of 2020.
Isuzu Takeaway Trucks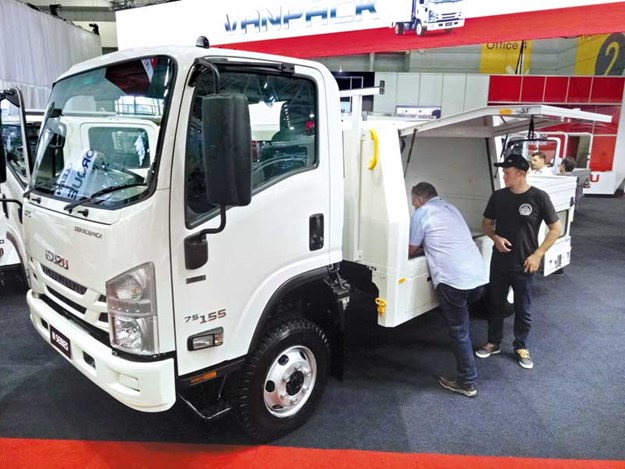 Isuzu's Takeaway range of light trucks­—consisting of the Traypack, Tipperpack, Tradepack, Vanpack, and Servicepack­—was all on display. These ready-built vehicles seem to cover most bases and are available for customers to purchase and put straight to work.
Features include Isuzu Electronic Stability Control (IESC) and Torque Converter Automated Manual Transmission (TC-AMT), so no clutch and a kick-down control switch on the accelerator to help it to drive like a car.
The two engine sizes available are the 110kW (147.5hp) producing 375Nm of torque and the 114kW (153hp) that pumps out 419Nm of torque. The Traypack is aimed towards the construction industry (builders, concreters, landscapers, etc.)
with a couple of options in chassis length and GVM ratings. These trucks are also available in a crew cab set-up for those who need to transport a few more bludgers to the site.
The Tipperpack is supplied with a three-way tipping body that boasts cycle times of around 20 seconds. They are available in a variety of configurations with GVM ratings ranging from 4500kg through to 10,700kg and are also available in crew cab form.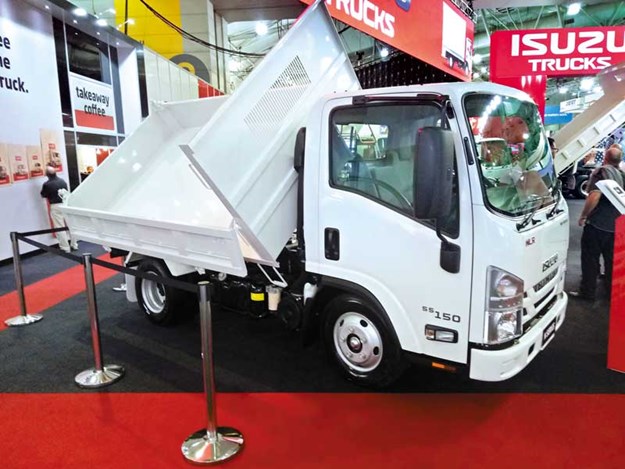 The Tradepack comes in a couple of options in weight class and features an upgraded ladder rack design that enables heavier loads on the new-look body along with a pull-out step for easier access onto the tray and a wash station that enables tradies to clean themselves up before entering the cab.
The Vanpack has a GVM of 4500kg and an 18.5 cubic metre capacity box body with rope tie down rails inside with a reversing camera situated on the rear above the barn doors. The Servicepack trucks have a number of configurations ranging from 4500kg to 7500kg GVM with a crew cab option available.
These oversize toolboxes on wheels also come standard with a reversing camera along with the luxury of being able to lock and unlock the gull-winged tool compartment doors via the vehicles central locking system—a feature I'm sure will be welcomed by many servicemen and mechanics.
UD Croner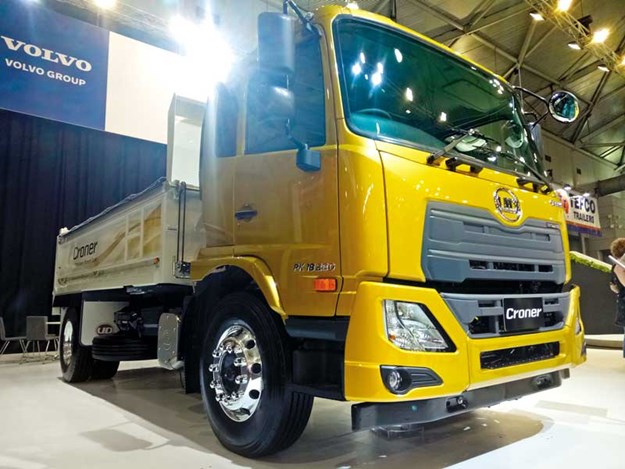 UD Trucks are gearing up for the release of the new Croner to the Australian market in early 2020. This will replace the Condor, which has been an excellent stalwart in the UD stable since 1975.
These new mid-size rigs feature an eight-litre engine producing 1000Nm of torque coupled with an Ellison automatic transmission and will be available in a 4x2 and 6x2 configuration when they launch early next year.
The Quon range is also expanding on previous models with this new version offering an eight-litre engine that's lighter and offers 360hp with 1400Nm of torque and come in 6x2 and 6x4 configurations.
A passenger-side window has also been added in the door for safety around city environments to go along with other staple features such as traffic eye braking, disc brakes, and stability control.
Iveco Stralis X-Way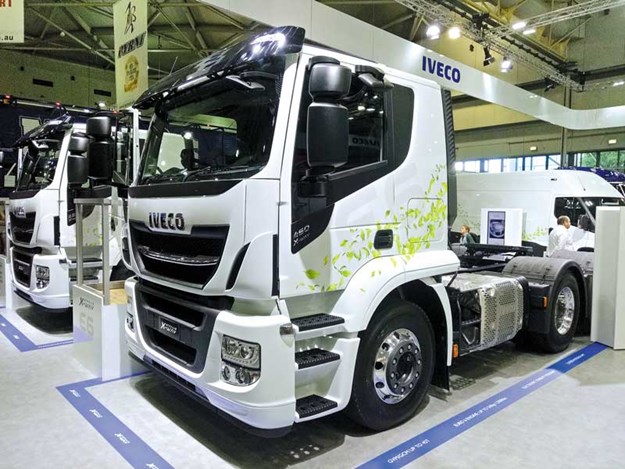 In 2015, the Australian design team in conjunction with IVECO's global Engineering Centre began to develop the X-Way from an already solid base in the form of the award-winning Stralis.
With considerable work being done to the driveline, cooling, and full disc braking systems, these trucks boast the ability to stop a fully laden combination in around the same time as it takes to pull up a car.
These Australian-built rigs are available as a prime mover or in 6x4 and 8x4 rigid configurations that have been rigorously tested over the past three years, both in Europe and Australia. They come with a range of new Cursor 9, 11, and 13 common rail Euro 6 emissions rated engines.
These clean-burning motors are more fuel-efficient and produce power outputs from 310hp with 1300Nm of torque through to 510hp with 2300Nm of torque and are all coupled to IVECO's new Hi-Tronix automated manual 12-speed direct drive transmissions that provide quicker gear changes and are able to select correct gear ratios to suit conditions more efficiently.
Standard safety features include Electronic Braking System (EBS), Brake Assistance System (BAS), Electronic Stability Program (ESP), Anti-Slip Regulation (ASR), Anti-Rollback Hill Holder (ARB), Adaptive Cruise Control (ACC), Advanced Emergency Braking System (AEBS), L.E.D daytime running lights (DRLs) with the optional extras of Lane departure Warning (LDW), DAS, which monitors the driver's attention to detect drowsiness, etc., and TPMS that keeps an eye on tyre pressures.
A new central locking remote also has a check lights function that enables the driver to do just that—check all exterior lights from the ground without the need of getting someone else to help.
Diamond Reo Giant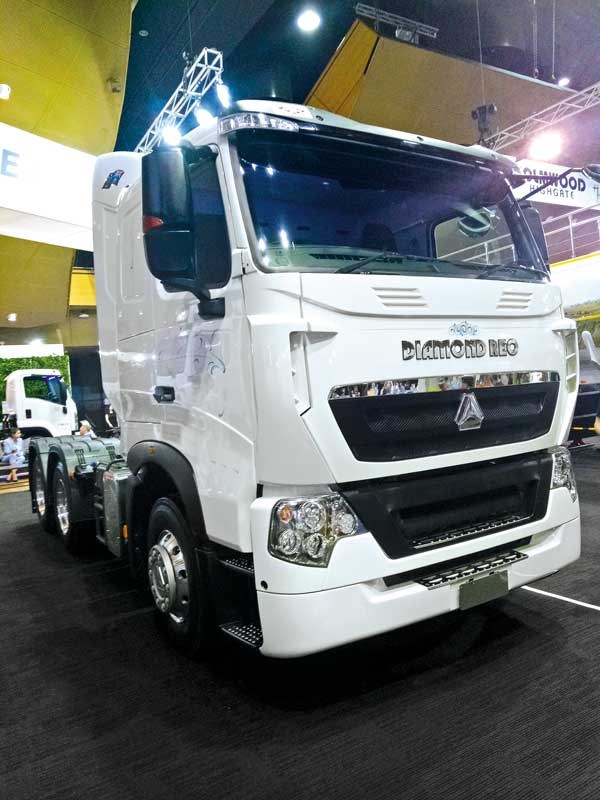 The re-emergence of Diamond Reo on the trucking scene was something that also caught my attention. This brand would be remembered by many old school truckers when Diamond T and Reo joined forces in 1967 but then faded out when White Motor Corporation closed their Michigan factory.
After purchasing all the stock, Osterlund from Pennsylvania continued to manufacture the brand and, in 1978, an arrangement was made for these rigs to be assembled in Perth, Western Australia.
The Vodanovich Brothers who would later become Daysworth International and would continue to assemble and sell these units that were renowned as 'the world's toughest truck' into the mid-1980s.
Fast forward to more than 30 years later and the Diamond Reo Giant is back. After comprehensive testing both in Australia and overseas since 2015, these rigs have been hitting the road over the last year or so—all sporting a more European look as opposed to the tough, old-looking exterior that we became so familiar with in the past.
They are, however, still built to work, with 540hp under the cab producing 2500Nm of torque. I'm sure there'll be many more of these units gracing the Australian highways in years to come.
When I asked if these units will be sent overseas? The answer I got was yes—Tasmania! But I was also told that if things went well in the future and interest was generated, then who knows, you could once again see the Diamond Reo name sailing down the roads of New Zealand.
Overview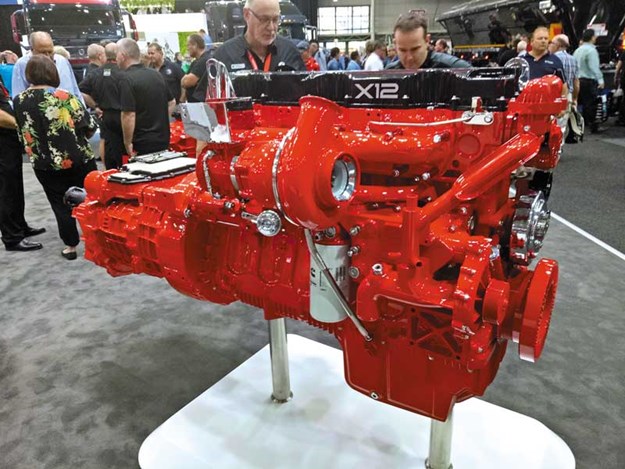 With almost all truck manufacturers and an extensive array of suppliers represented at the Brisbane Truck Show, one would be hard-pressed to find a better platform in order to view such a vast amount of equipment and supplies in one place.
I have only given you a small glimpse as to what's available to be seen, whether it be trucks, trailers, engines, transmissions, differentials, wheels, cranes, and much, much more to do with the industry.
I can only recommend that if you have the opportunity in 2021 to make it across the ditch to check out this display for yourself, that you take it. There's something to capture the imagination for everyone. I don't believe that you'd be disappointed.
Keep up to date in the industry by signing up to Deals on Wheels' free newsletter or liking us on Facebook.