Tui Truck Stop 2018
---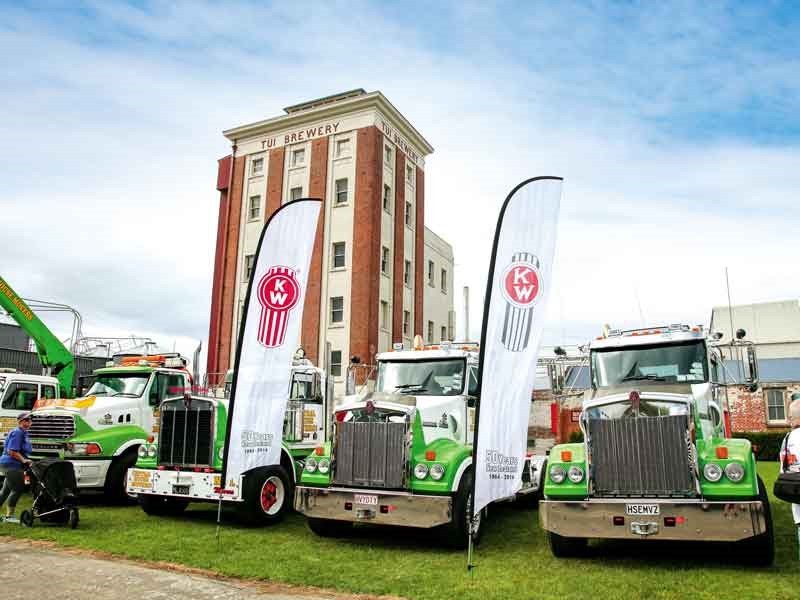 Central House Movers Sterling (second from left) won Best Sterling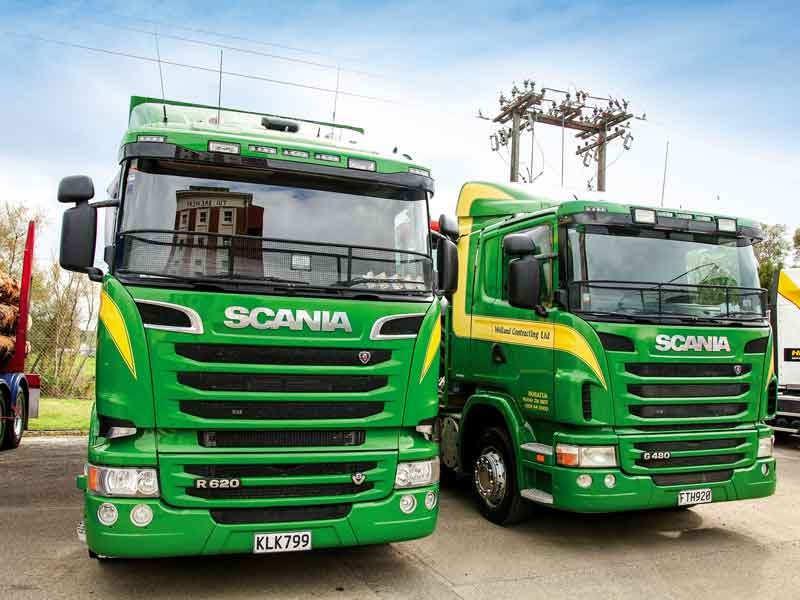 Best Scania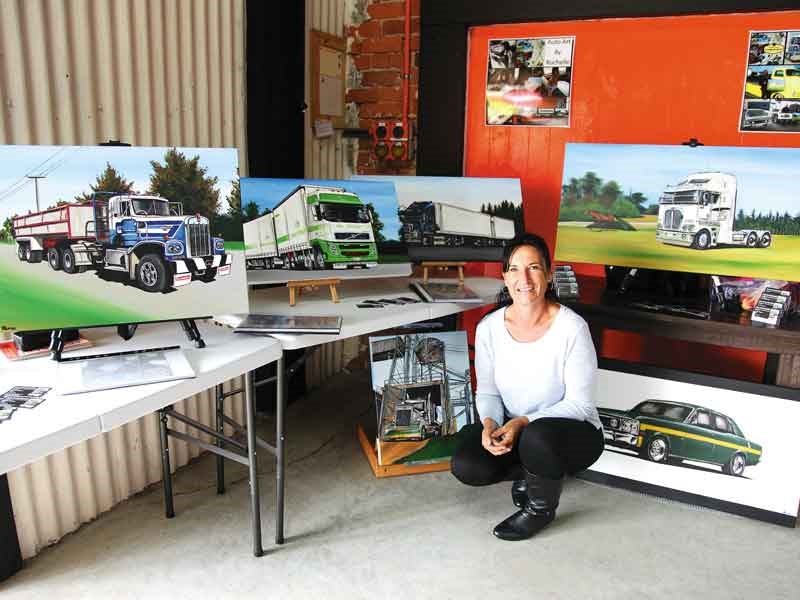 Auto artist Rochelle Thomas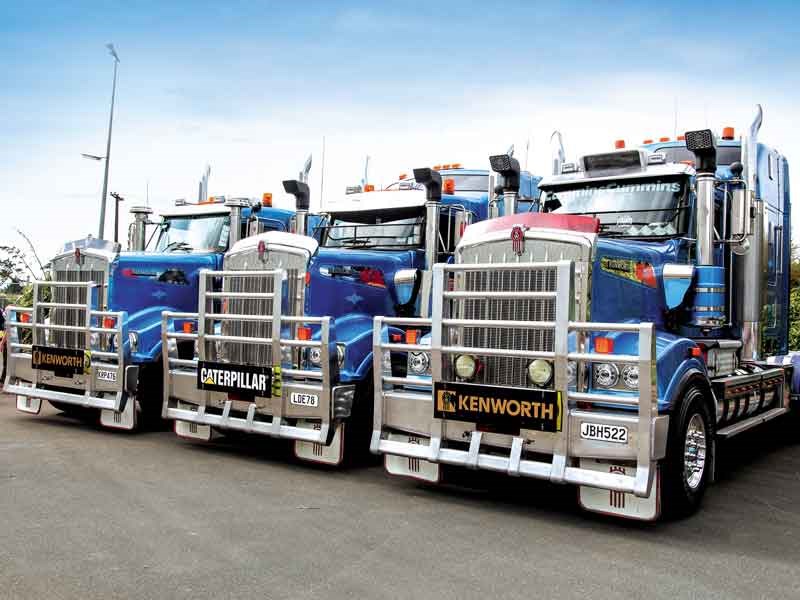 BR Satherley Transport won Best Fleet

Jacob and Tira with their children Meelah, Harlyn, and Costyn in front of People's Choice winner, Main Road Trucking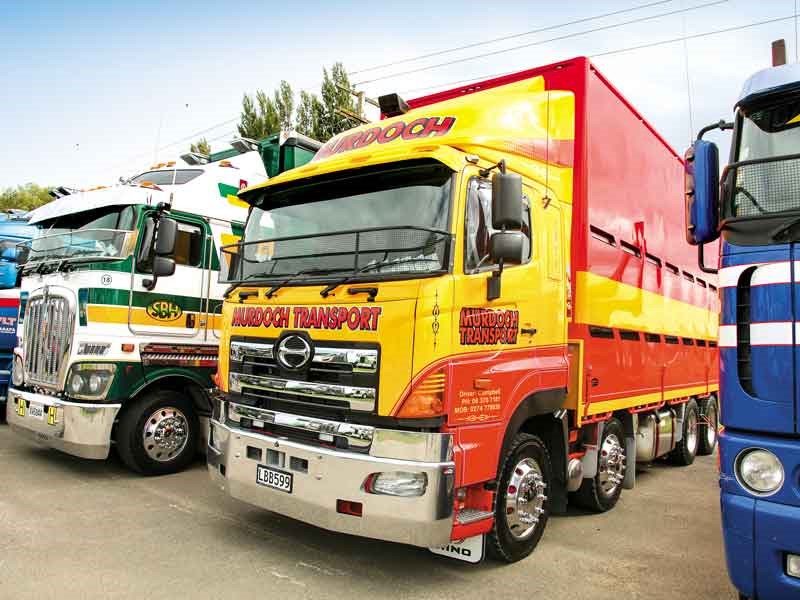 Murdoch Transport won Best Hino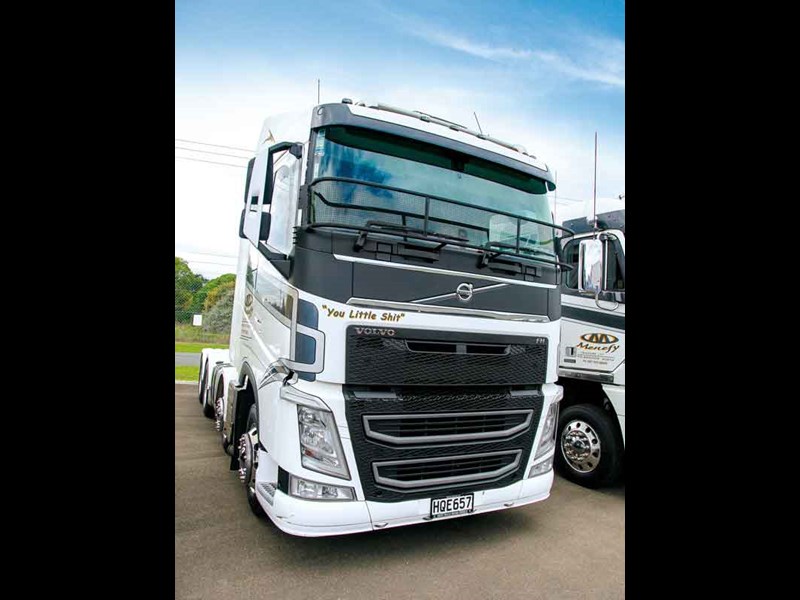 Menefy Transport's 2018 750 twin steer Volvo tractor unit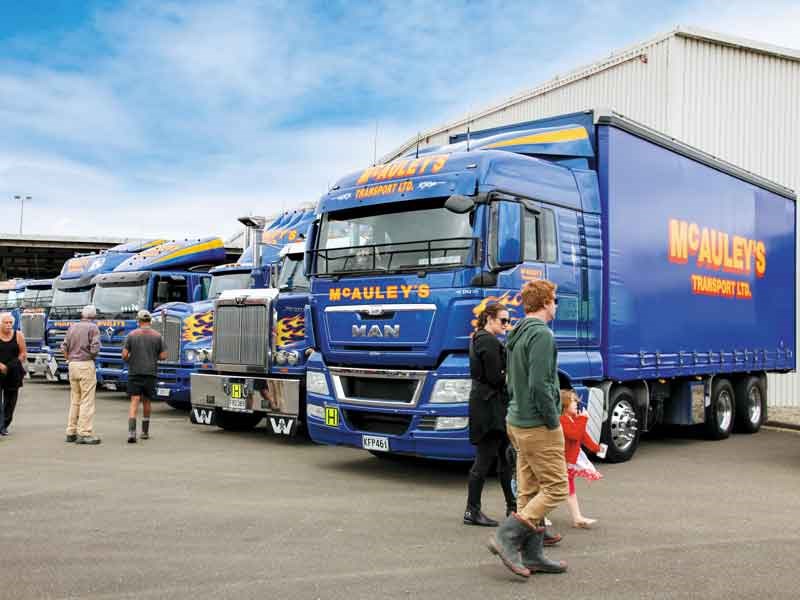 McAuleys won Best MAN, Best Iveco, Best Foden, and Best DAF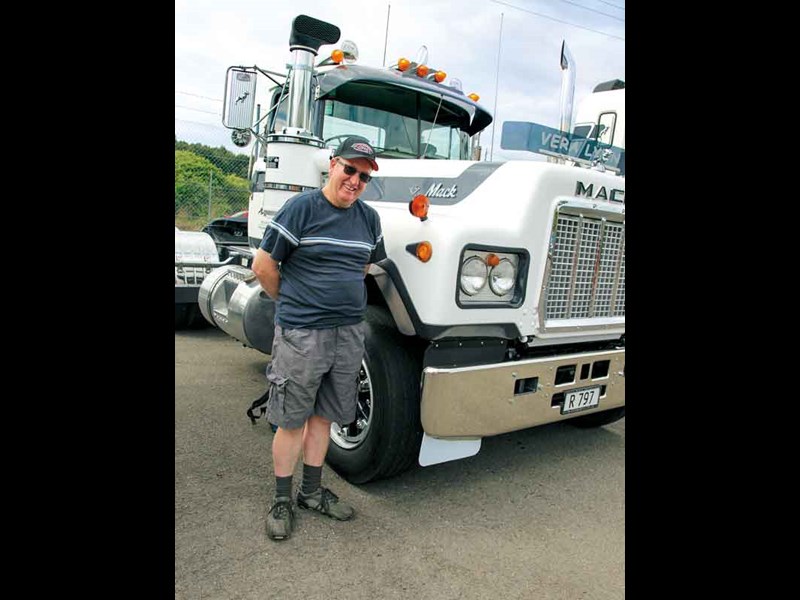 Truck buff Ian Smith with one of Menefy's fleet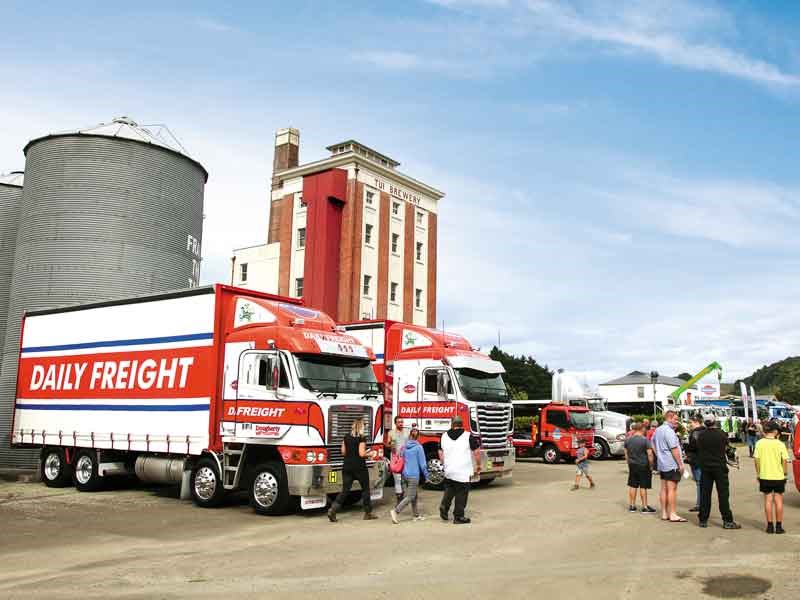 Freightliner winner Daily Freight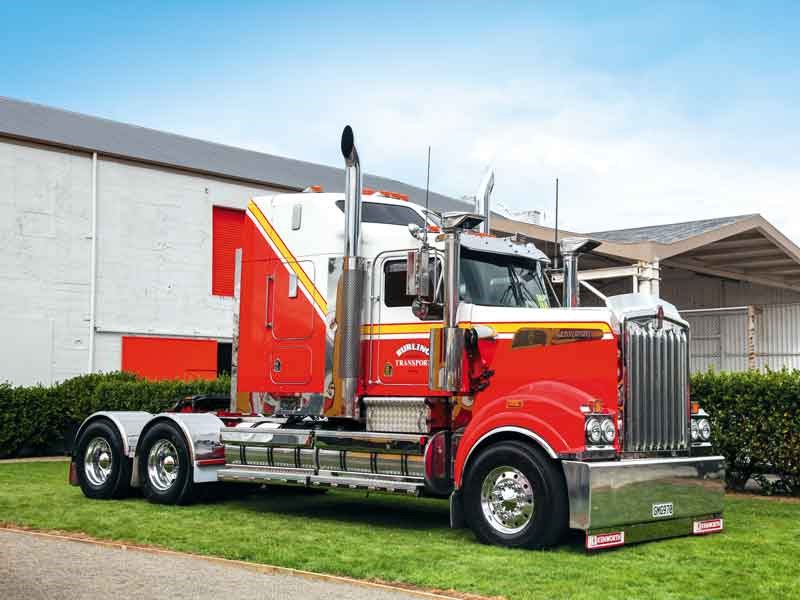 Star of the show Burling Transport s KW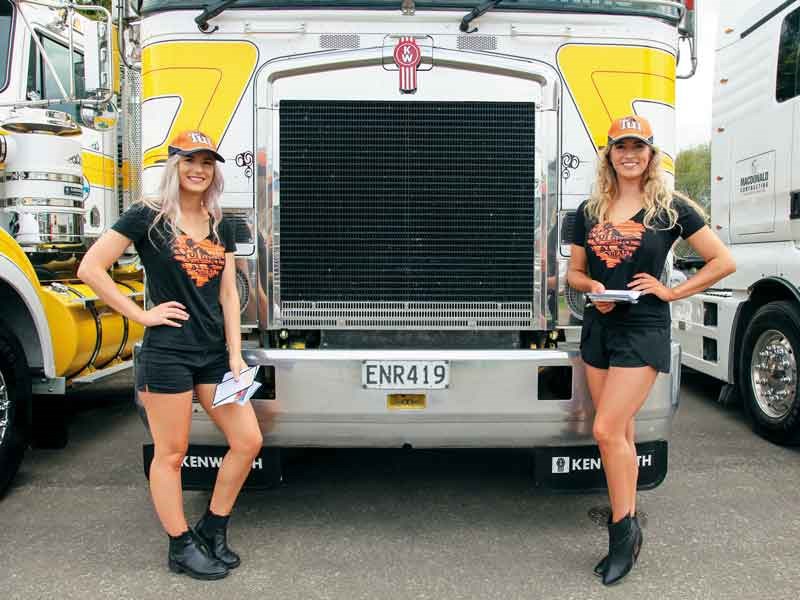 Tui girls Jenna Baldock and Jorja Anderson

Deals on Wheels headed to Mangatainoka to check out the Tui Brewery Truck Stop Show 'N' Shine Show 2018
The forecast was for rain, but luckily that promise didn't deliver, so the 79 trucks that were parked up at the Tui Brewery for the punters to admire kept their chrome unblemished.
This was just as well for the likes of Andy Maynard who was up until 1.30am the night before to make sure his Mack was shown in its best light. It paid off, as Andy, who drives for Clive Taylor Ltd in Paraparaumu, won Best Mack in the show.
The M-drive 12-speed auto, tipper is a real sturdy workhorse and is currently carting volcanic rock out of Waiouru/Taihape for the new motorway going through Transmission Gully, near Wellington.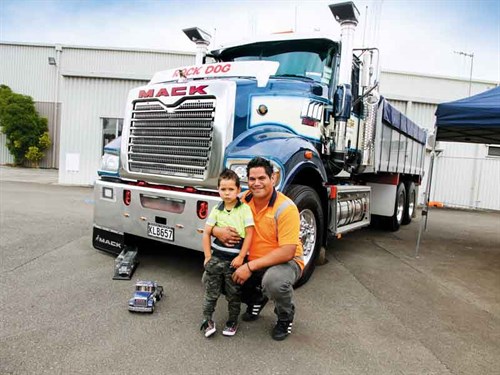 Several trucking fleets brought out multiple trucks for the show—Menefy Trucking of Palmerston North; heavy haulage specialists BR Satherley Transport from Christchurch, who won Best Fleet; McCarthy Transport and McAuleys Transport, both from Masterton; Central House Movers, Bulls; and PTS Logistics, Palmerston North.
There was plenty of truck talk, washed down by a few cheeky beers (Tui: what else?). This year, funds raised from registrations will go towards improving the Mangatainoka Reserve's facilities, including paving, planting, water and rubbish removal. 
Tui Truck show 2018 winners
Best Fleet
BR Satherley Transport
Star of the Show
Steve James (Burling Transport)
People's Choice
David O'Sullivan (Main Road Trucking)
Best in truck category
Mack – Andy and Bradley (Clive Taylor Ltd
Hino – Campbell Murdoch (Murdoch Transport)
Iveco - Nigel Hargraves (McAuleys)
Isuzu – Daniel Walls (Fitzgerald)
Mercedes Benz - Richard Arnold (G & T Nichols)
Scania – Jamie Wolland ( Wolland Contracting)
Sterling – Aaron Booker (Central House Movers)
Kenworth – Steve James (Burling Transport)
Freightliner – Isaac Carswell (Daily Freight)
Foden – Nathan Sail (McAuleys)
Western Star – Andy (Boons Valley)
Nissan – Jay Broughton (Central House Movers)
Daf – Jason Anderson (McAuleys)
International – Gary and Carolyn (Tui Flats Accommodation)
Volvo – Gordon O'Hagan (Menefy)
MAN – Dennis Witinitara (McAuleys)
Other – Bruce (Menefy Trucking)
Furthest travelled
From Christchurch, Richard Arnold (G & T Nichols)
From Christchurch, Andy, Boons Valley
Keep up to date in the industry by signing up to Deals on Wheels' free newsletter or liking us on Facebook.