Northland Show 'n' Shine 2017
---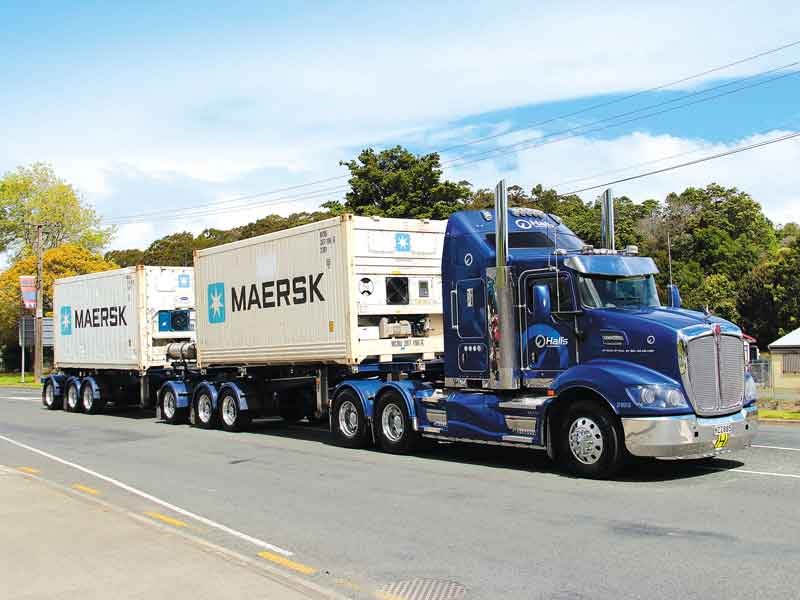 Best Kenworth - Pete, Halls Kenworth (photo by Rob Cowley)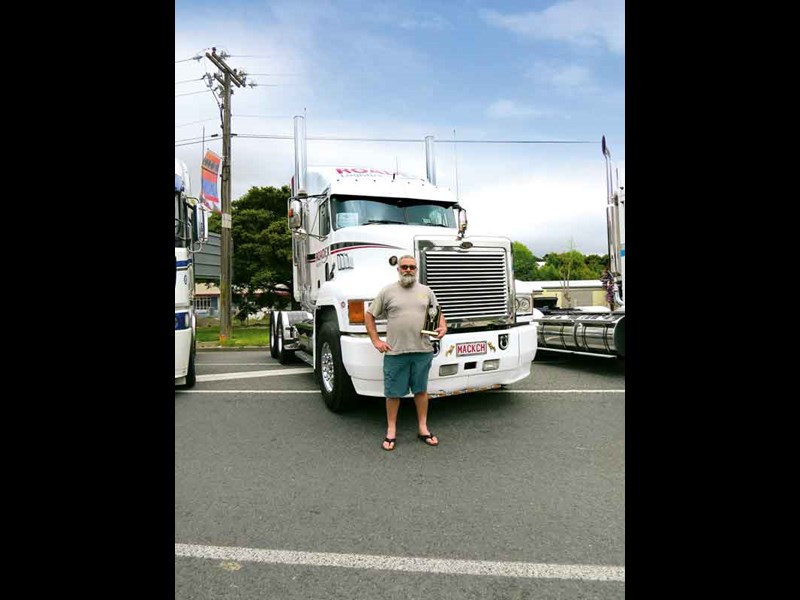 Best Tractor Unit - Paddy, Roadex CH Mack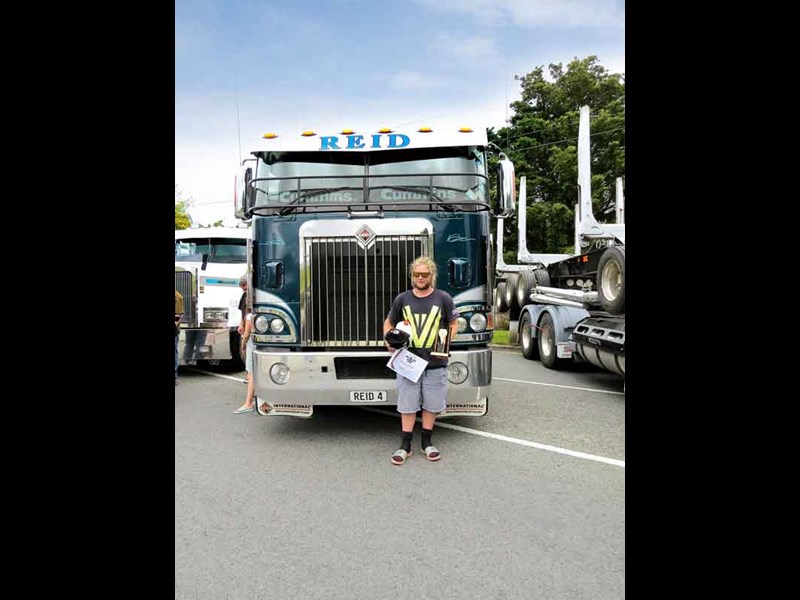 Peoples Choice Matty SJ Reid Logger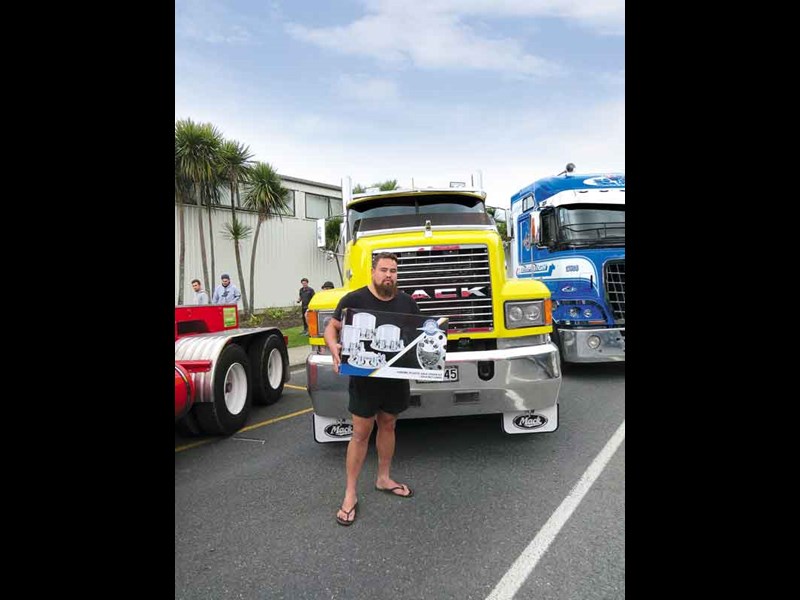 Grayson Henderson - CH Mack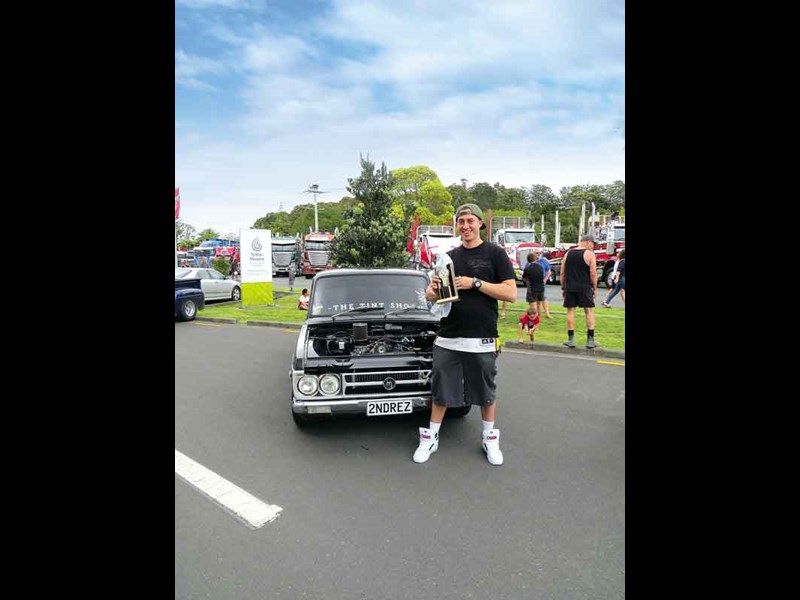 Best Other - Brad from The Tint Shop Mazda Rotary Powered Ute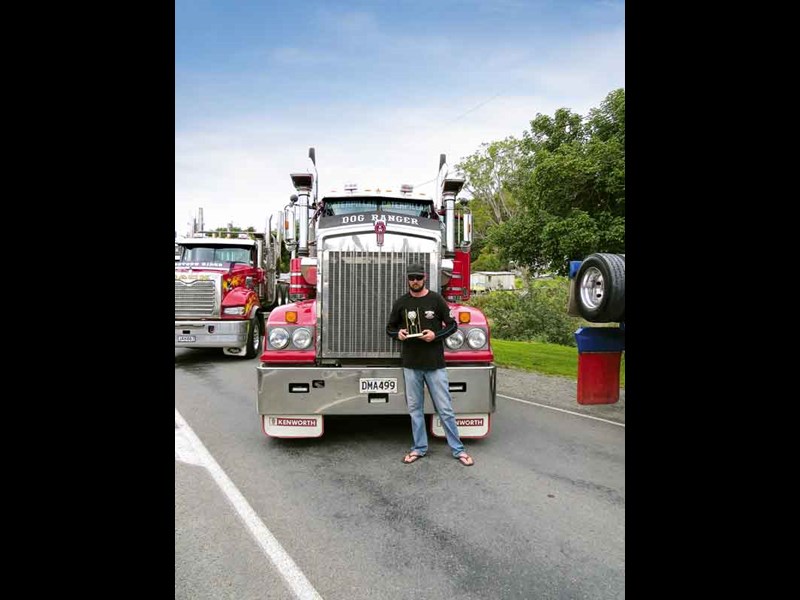 Best Logger - Dane Aysha Kenworth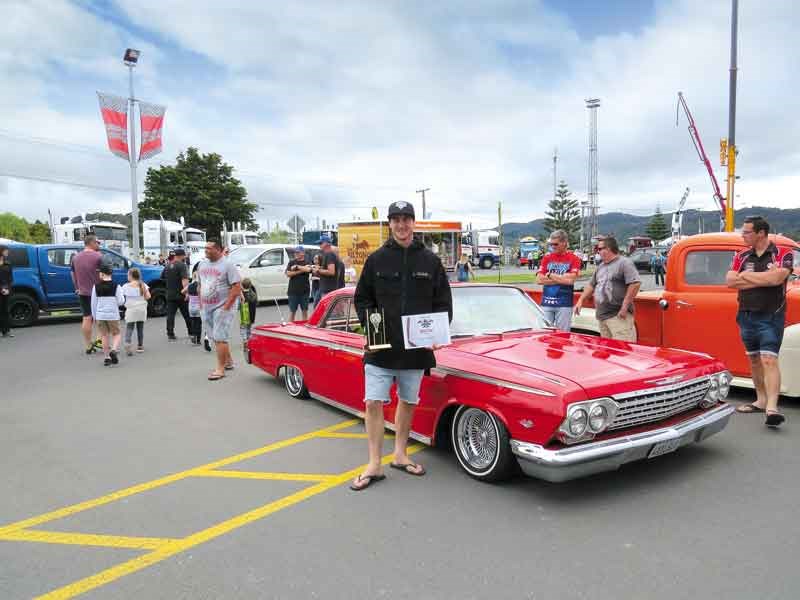 Best Car - Mark Russell Chevrolet Impala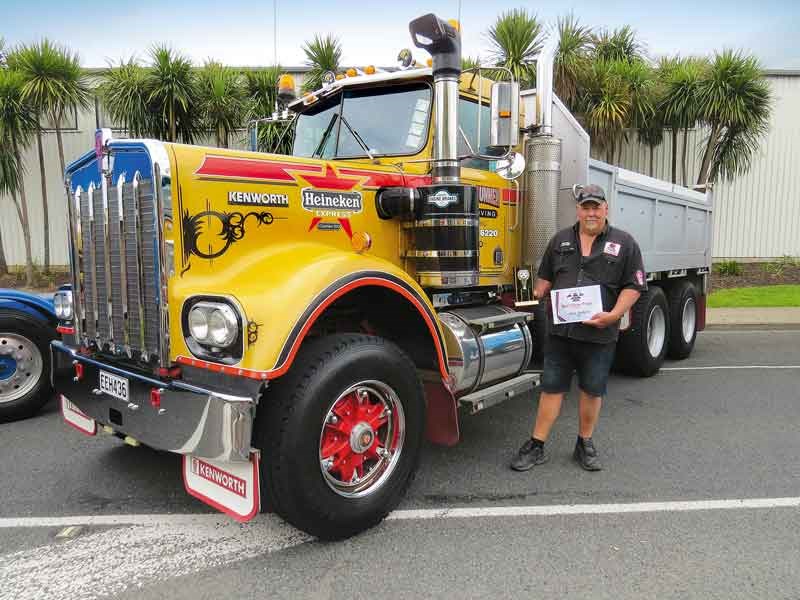 Best Classic - Shane Gunner Kenworth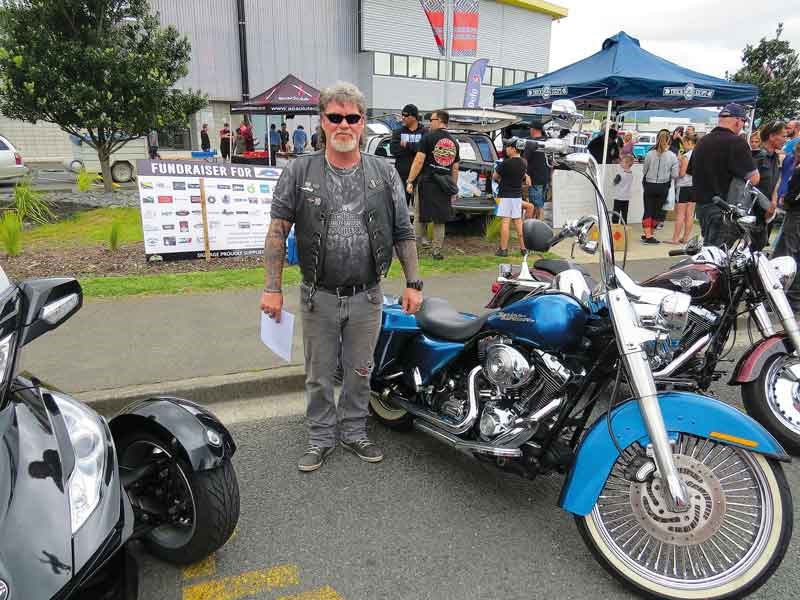 Best Bike - Lars Christensen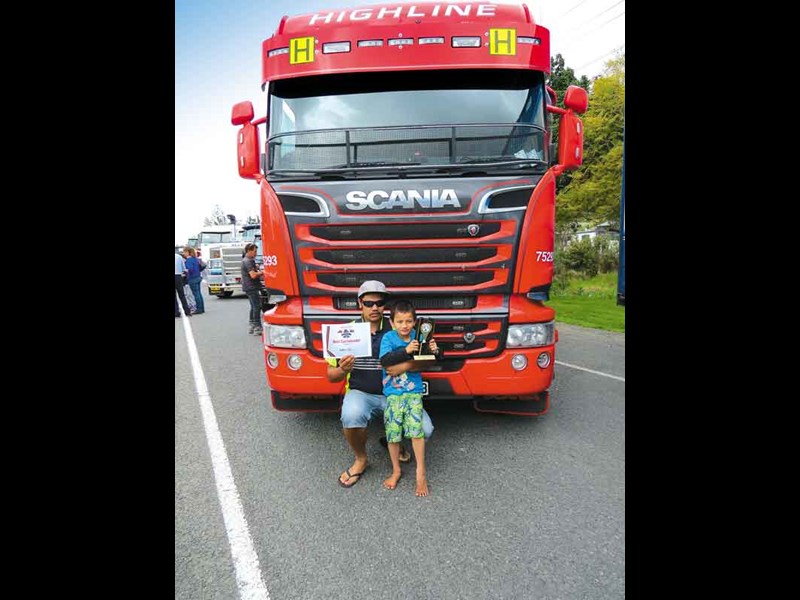 Best Curtainsider - Jackson Owens Scania

With a full organising team on-board, Northland Show 'n' Shine 2017 hit the ground running, having a tight timeframe of four weeks to organise the event, raising money for NEST
The idea for the first Northland Show 'n' Shine was put forward by Simon Reid who thought of having a truck show in conjunction with a driving competition that was being planned to take place in the region. Although, due to space constraints the truck driving competition ended up being held at a separate venue nearby on the same day as the show.
Simon mentioned the idea of putting on the Northland Show 'n' Shine to KJ Murray, who had organised four truck shows previously. KJ was keen to assist but didn't want to do it on his own, so Neil Shayler, Darrell Croft, and Rebecca Clark stepped in to help.
With a full organising team on-board, they hit the ground running, having a tight timeframe of four weeks to organise the event, which would raise money for NEST—Northland Emergency Services Trust—who operate the Northland rescue helicopter service.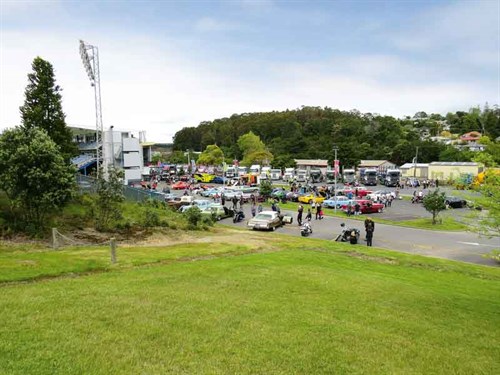 "We had amazing support from various businesses either donating money or prizes to give away on the day. It couldn't have happened without all the businesses that came on-board," Rebecca says.
On the day of the event, there were 104 trucks, 168 cars, and 30-odd bikes that entered by paying a $10 entry fee, although, organisers say many entrants paid more money to support the worthy charity the show was raising money for.
"We had people come from near and far. Among others, Wayne Frost came from Kaitaia in his Mack Superliner, a few guys from Mangonui Haulage, and the Halls guys made a massive effort to get there," Rebecca says.
"We had spot prizes drawn throughout the day, and everyone was happy with what they walked away with."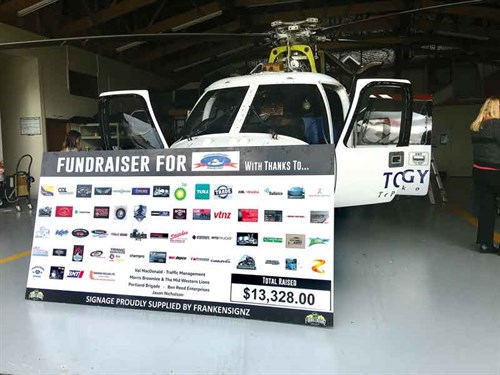 Other attendees included the Auckland Evolution Car club who made the trip and were promoting their event to be held at Hampton Downs in 2018, where they are trying to break the world record for most Mitsubishi Evos in one place.
"Also supporting the event was the Mid-Western Lions, who manned the barbeque and did an amazing job. We had the kids out collecting and amazing friends who lent a hand as it was busy," Rebecca says.
The event raised $9378 on the day, and additionally with what people had already donated, raised the total amount to $13328, all of which was donated to NEST.
The organisers say they are looking at holding the show every two years and are aiming to make the next event bigger and better.
Results
Best Kenworth – Pete, Halls Intermodal, Kenworth
(Sponsored by Southpac)
Best DAF – Lance, RFH, DAF
(Sponsored by Southpac)
Best Freightliner – Pat, Mangonui Haulage (OD), Freightliner
Sponsored by Trucks n Trailers
Best Franchise Truck – Darrell Croft, Wayne Croft, Mack Trident
Sponsored by Truck Stops
Best Curtainsider – Jackson, Owens, Scania
Best Flatdeck – Wayne, Trevor Masters, Kenworth
Best Logger – Dane, Aysha, Kenworth
Best Tipper – Rick, Cates, Mack
Best Stock – Neil Shayler, ERF
Best Classic – Shane Gunner, Kenworth
Best Tractor Unit – Paddy, Roadex, CH Mack
Best Other – Brad, The Tint Shop, Mazda rotary-powered ute
People's Choice – Matty, SJ Reid, International
Winner of model truck from voting for People's Choice – Cherie
Judges Choice – Neil Shayler, ERF
Overall Best Truck – Don Hart, Semco, International
Best Car – Mark Russell, Chevrolet Impala
Best Bike – Lars Christensen, Harley Davidson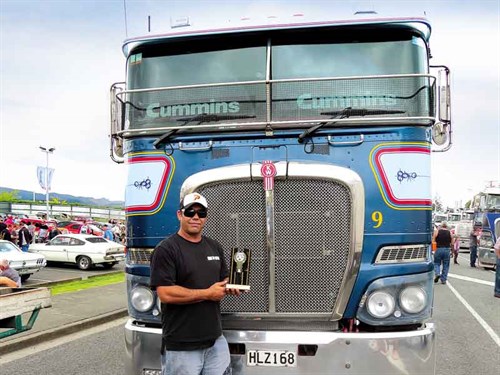 Keep up to date in the industry by signing up to Deals on Wheels' free newsletter or liking us on Facebook.