Ashburton Truck Show 2017
---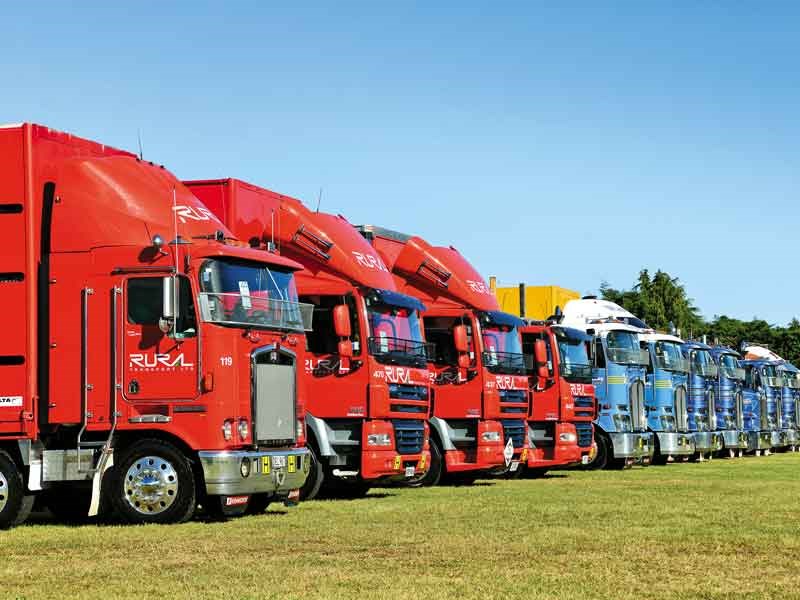 One of the pristine and perfectly placed line-ups at the show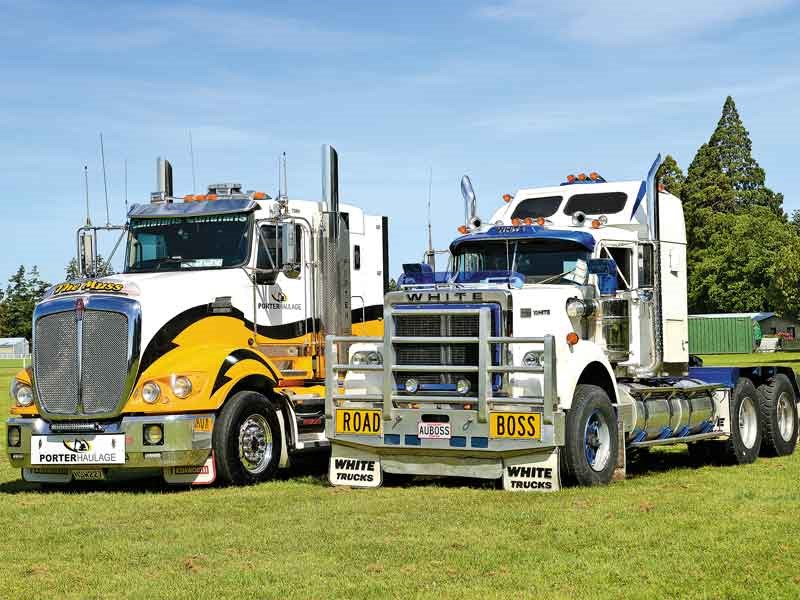 The old and the new: Porter Hires Kenworth and Peter Turners White Road Boss. The latter won Best in the 501,000–750,000 category.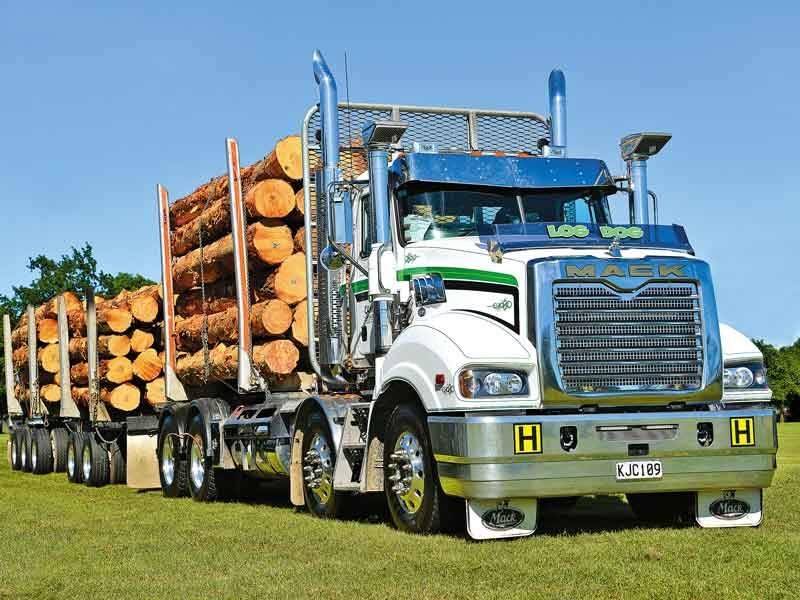 Campbell Contracting also brought their Mack Trident Logger along and won the best 251,000–500,000 km category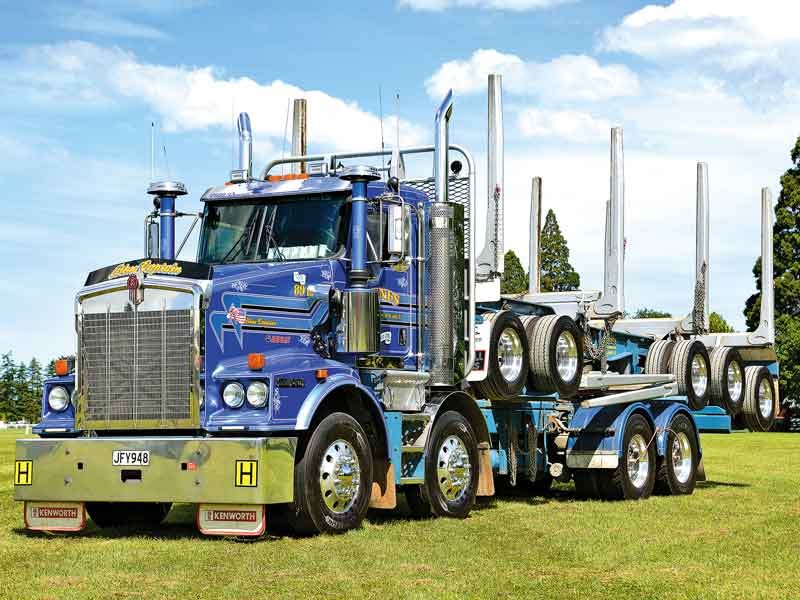 Five Kenworth Loggers from Dynes Transport attended the show, including this ominous-looking T659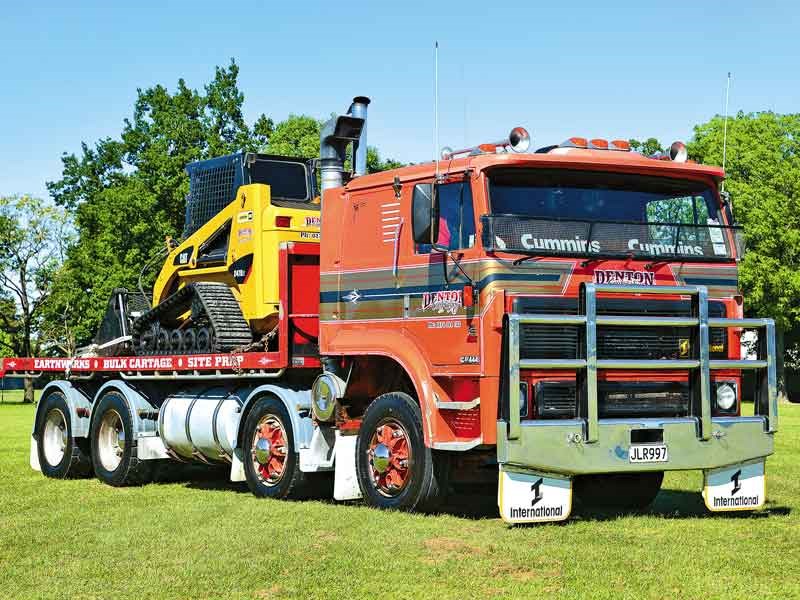 Denton Contracting's cool 444 Cummins-powered International T-Line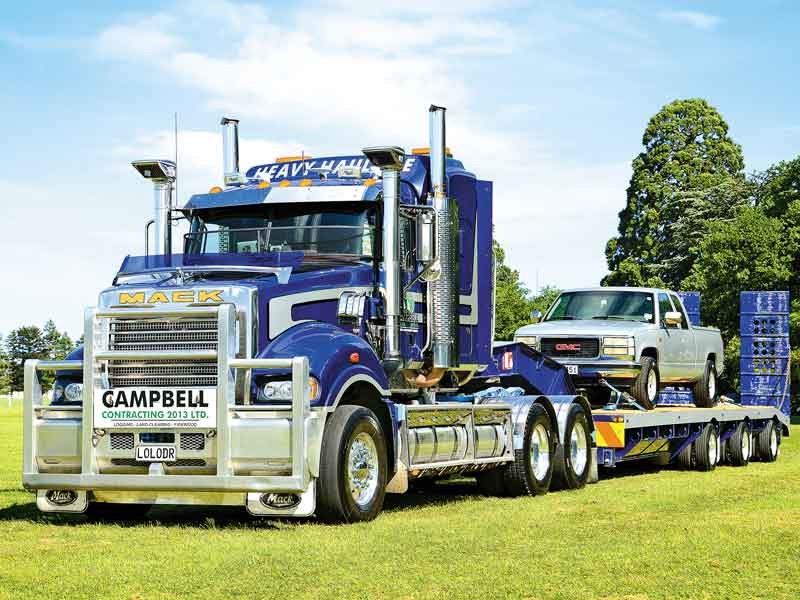 Campbell Contracting's imposing Mack Superliner Heavy Hauler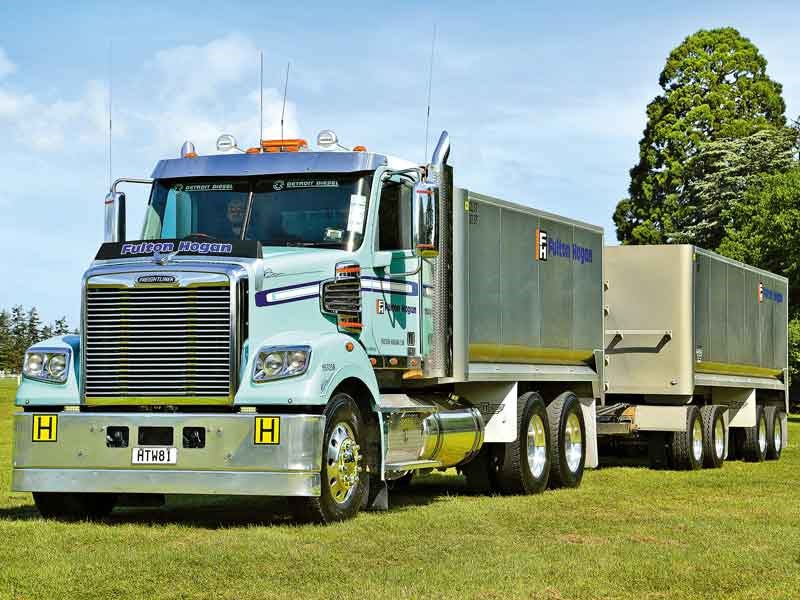 Fulton Hogan's very tidy Freightliner Coronado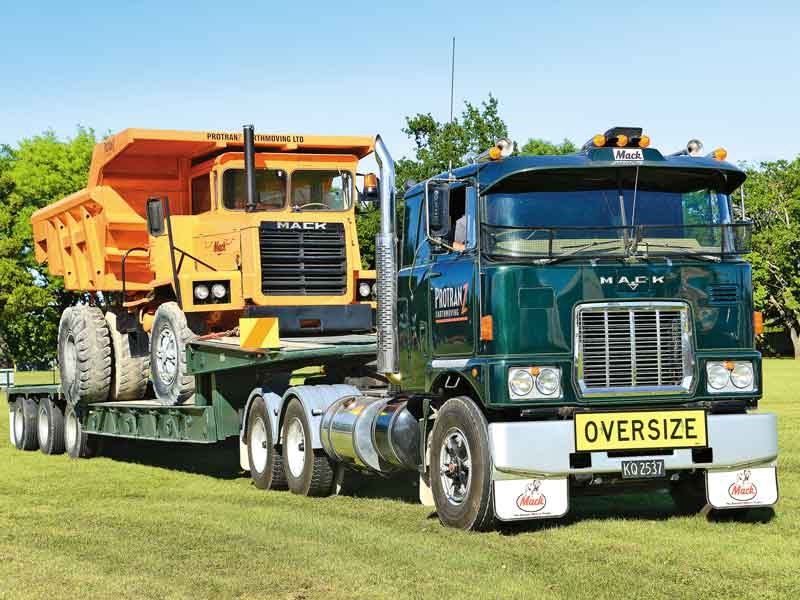 Protranz won the Best Fleet award and this FR Mack with a Mack dump truck on-board was part of the impressive line-up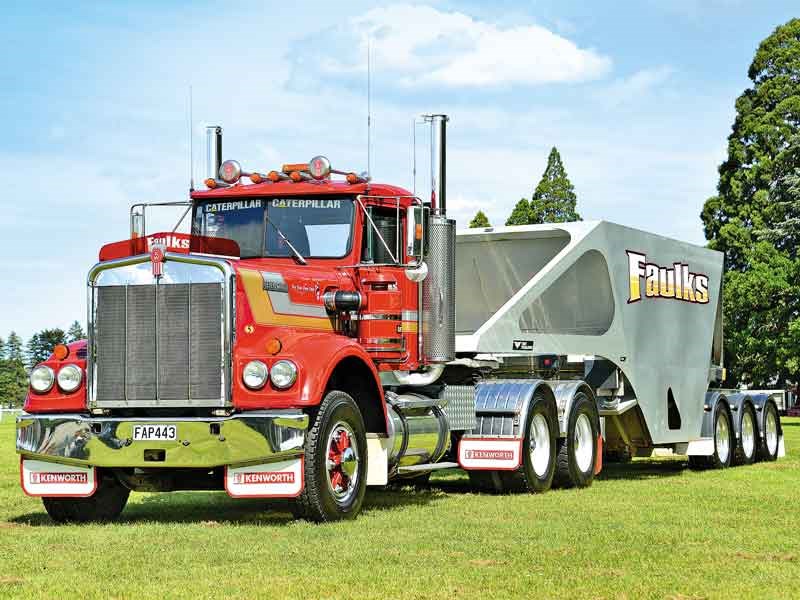 Winning the Best Over a Million Kilometres category was this stunning W924 Kenworth from Faulks Investments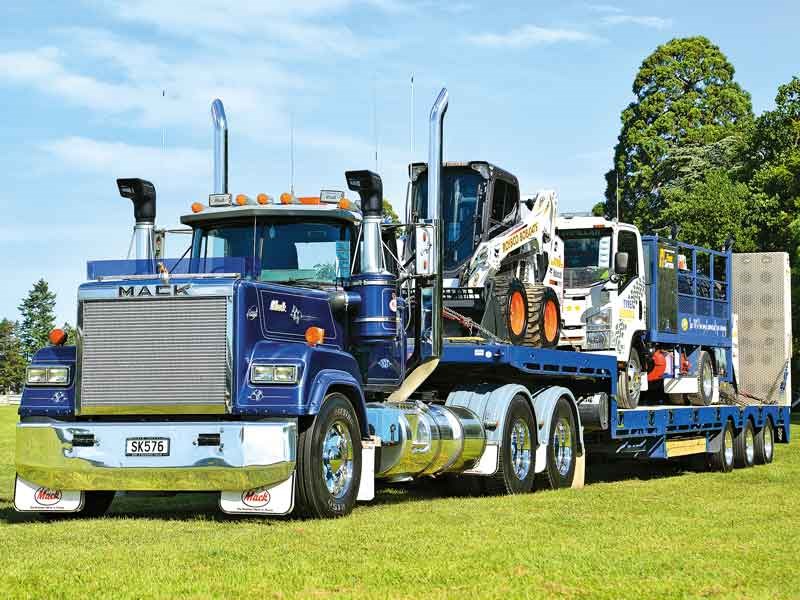 Mark Amer Transport's immaculate Mack Superliner had no fear of getting a puncture, as he had his Fleetie's tyre truck on the back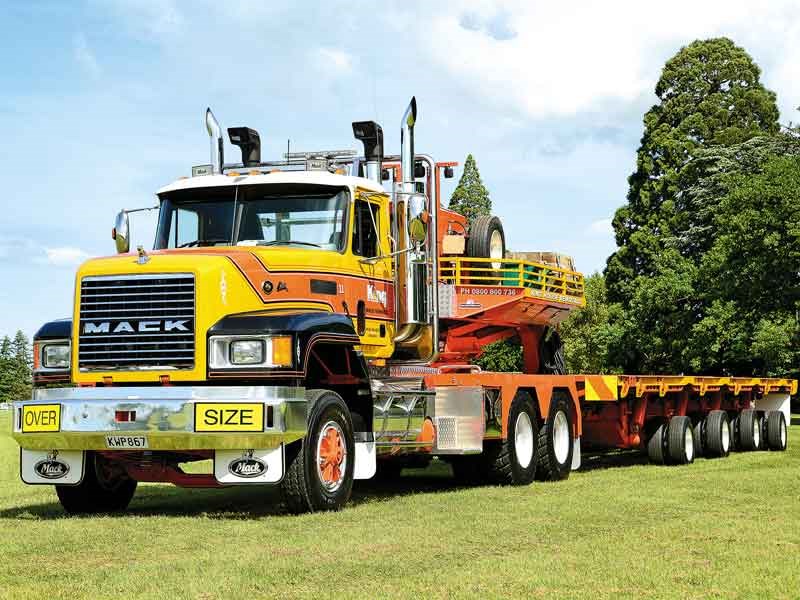 King House Removals brought along their outstanding recently restored CL Mack

DOW visits the 2017 Ashburton Truck Show, where more than 120 trucks lined up for the general public to come along and enjoy
The fact that the 2017 Ashburton Truck Show was postponed from the beginning of September to 4 November (due to the terrible weather at the time) did nothing to detract from another outstanding event held at the Ashburton Showgrounds.
This time, the weather turned it on and more than 120 trucks lined up on the day for the general public to come along and enjoy. The organisation of the show was meticulous right down to the finer details of setting the trucks up for the display.
The rows were pegged to ensure the trucks were in perfect lines, and a measuring wheel was utilised to ensure the trucks had exactly the same distance between them.
Various food and transport related stalls were available, as well as a working traction engine display, which created plenty of smoke and noise that added to an already excellent atmosphere.
The event culminated with an evening function and charity auction, with the proceeds from the show and function going to Leukemia and Blood Cancer New Zealand. See the some highlights from the show!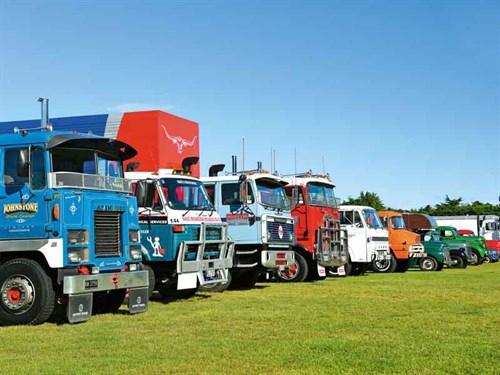 Category Winner
Classic: John Webster, KW W924
0–250: Hayden Lyall,  Kenworth K200, Wareings Stock truck
251–500: Eric Chesmar, Mack Trident, Campbell Contracting
501–750: Peter Turner, White Road Boss 
751–1: mil Eifon Jones, Mack CL Kings House Removals
1 mil plus: Andy Irving Kenworth W924 Faulks Investments
Best Fleet: Protranz
Furthest Travelled: Yogi, Kenworth K108 Brenics Transport
Andy Harkness Memorial: Ryan Pullar, Thames Trader
Margaret Keene Memoria: Pullar brothers, Thames Trader and Ford D Series
People's Choice: Rossco Bobcats Hino
Keep up to date in the industry by signing up to Deals on Wheels' free newsletter or liking us on Facebook.