Old School Trucks—Tranzlink Part One
---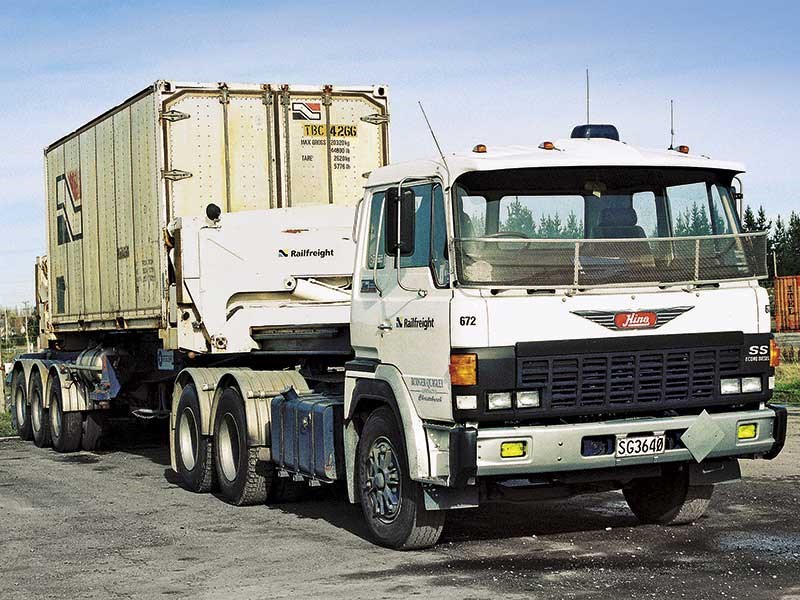 Railfreight�was the freight division of NZ Rail prior to the Tranz Link rebrand in 1995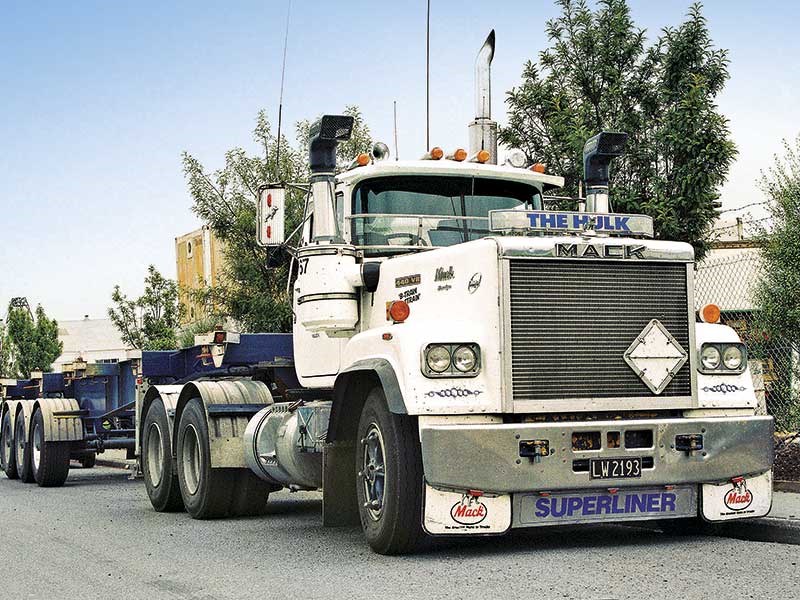 H A Dabinett from Nelson ran this Mk1 Mack superliner named 'The Hulk'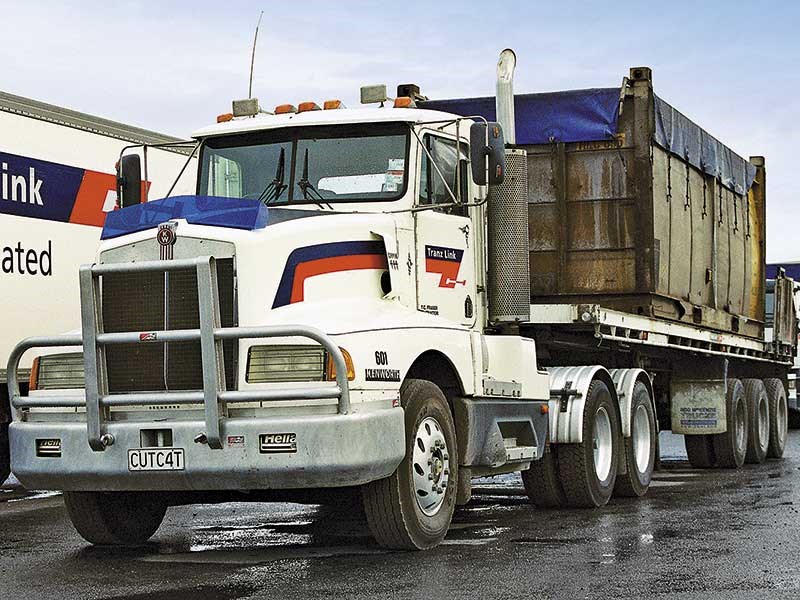 This T600 Kenworth was based in Timaru and contracted by TC Fraser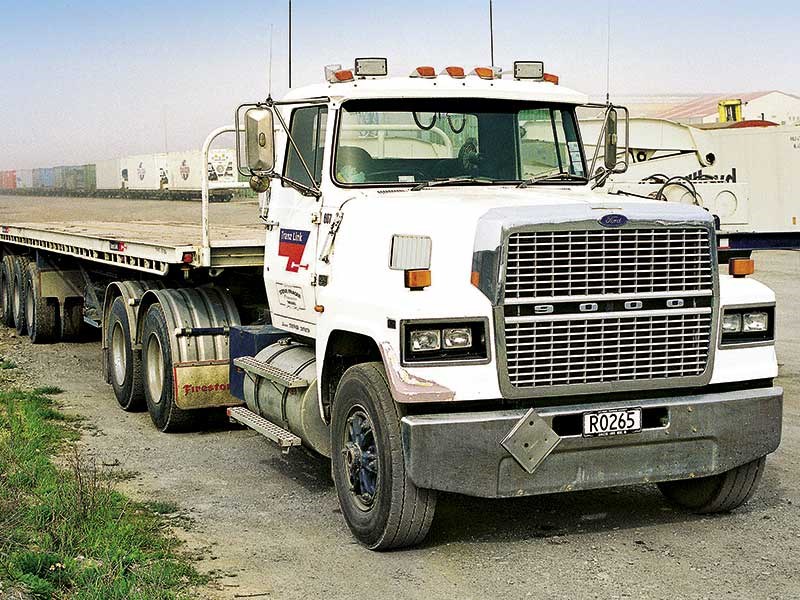 Steve Fraser, also from Timaru, contracted this Ford Louisville LTL90002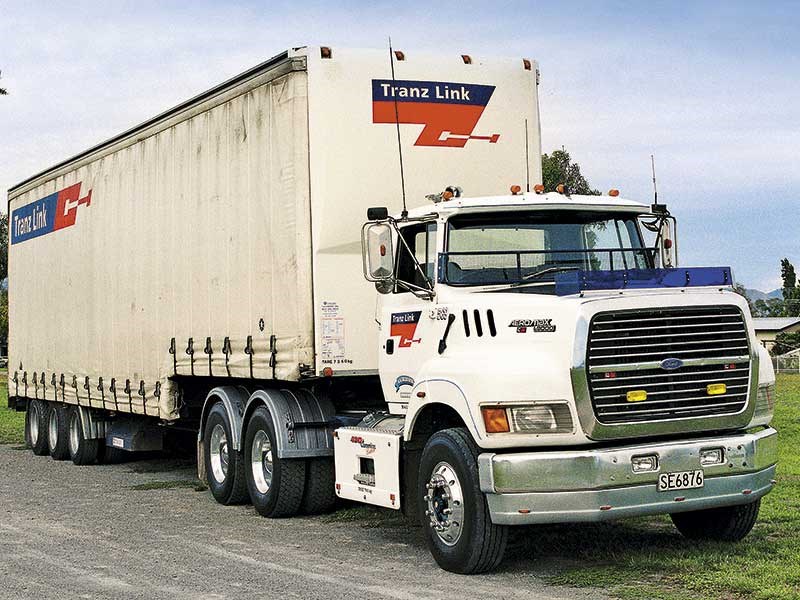 M&L Anderson from Blenheim�ran this Ford Louisville on general duties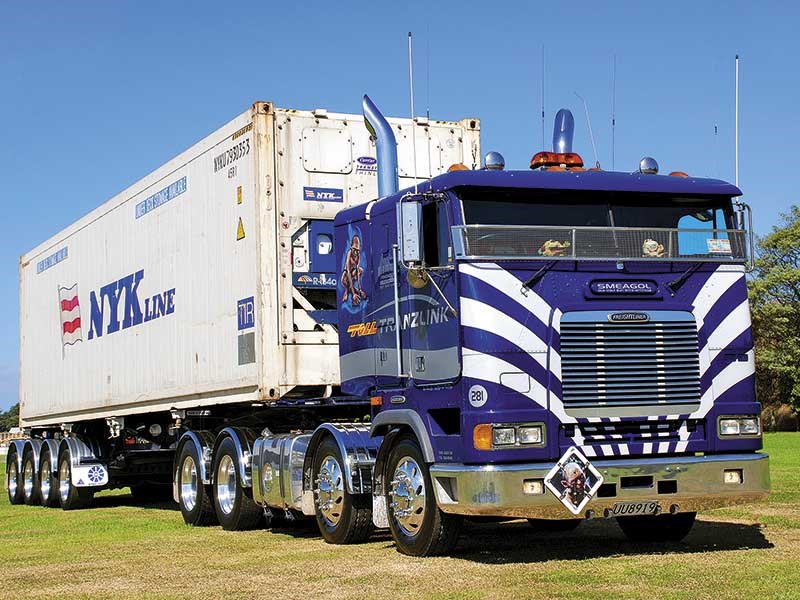 The new Livery on Merv Coard's stunning Chirstchurch-based Freightliner FLB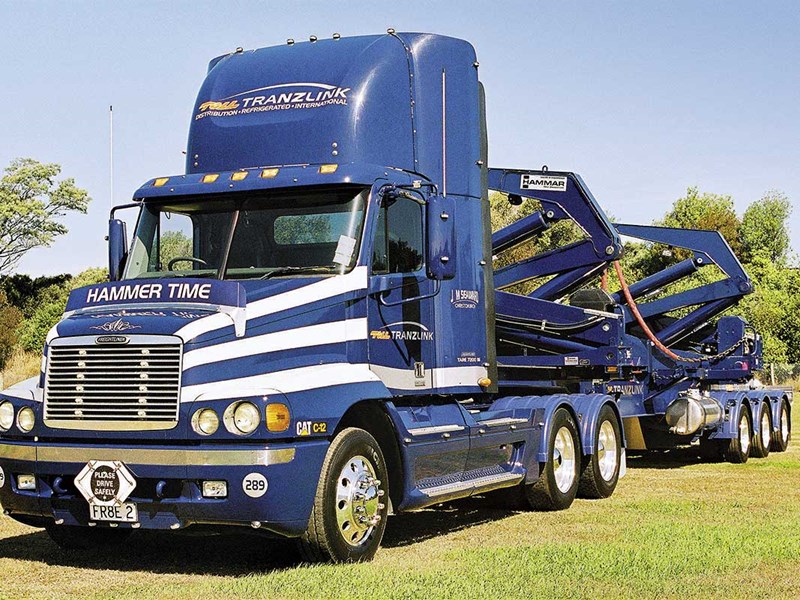 Jason Seawood's Christchurch-based Century Class on swinglift duties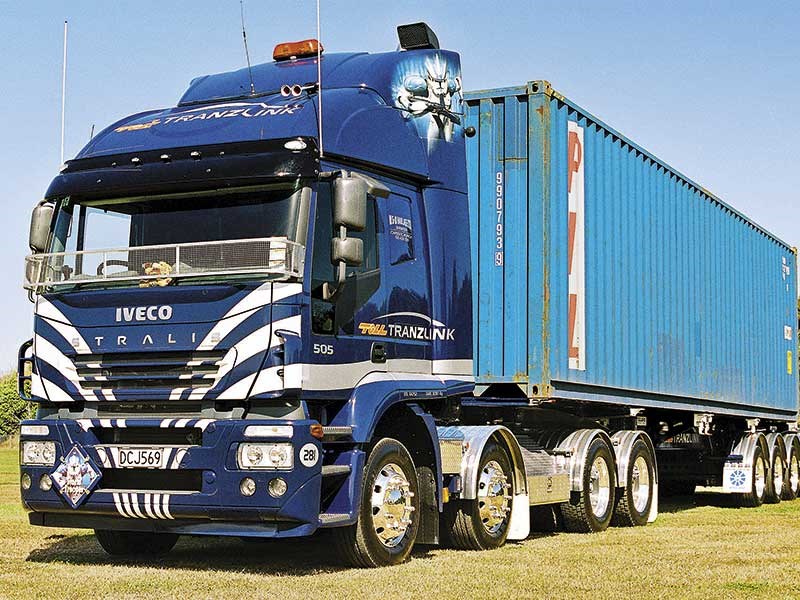 M&M Haulage's impressive Iveco Stralis CHCH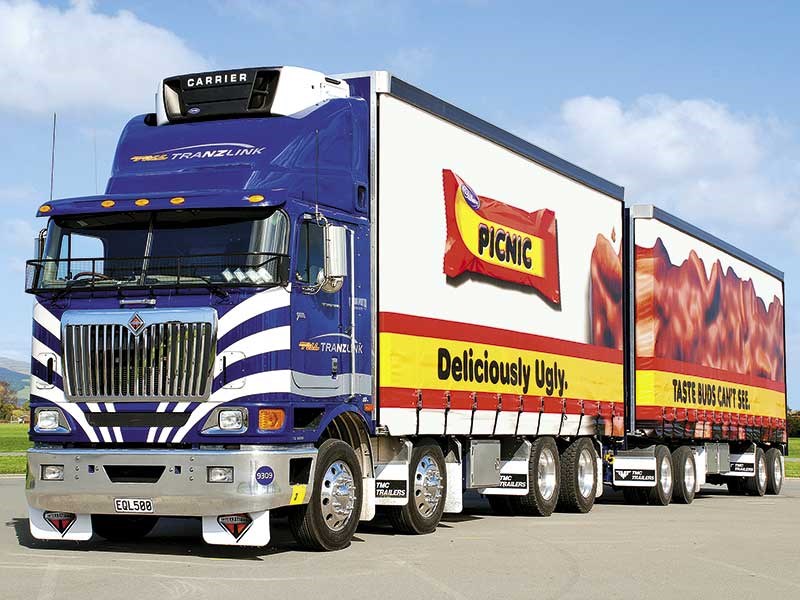 Wave Transport from Auckland ran this head-turning International 9800 when on the inter-island Cadbury Chocolate run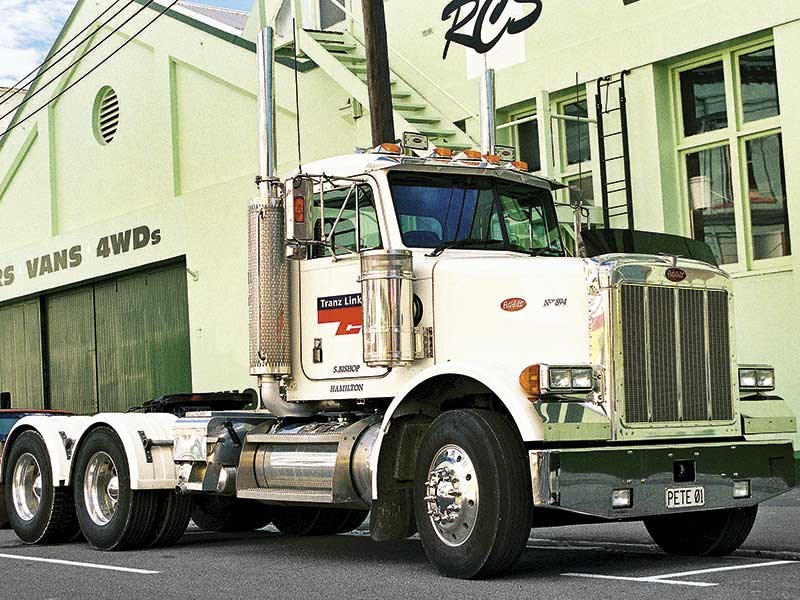 Hamilton-based S Bishop ran this Peterbilt. Pictured above is the truck on a rare excursion to the South Island.

Deals on Wheels checks out a fleet formed in the mid-90s
For many years, Railfreight was the road freight division of New Zealand Rail. In 1993, New Zealand Rail was sold to a consortium and soon after was renamed Tranz Rail Limited and Railfreight was rebranded Tranz Link late in 1995.
As the rail network moved a considerable amount of New Zealand's freight, Tranz Link's branded trucks became commonplace on our roads. The branding was simple with plain white cabs accompanied with the Tranz Link logo.
An Old School article on a fleet formed in the mid-90s might seem odd but there were still many classic pre-90s trucks in the fleet throughout the country. The fleet was primarily made up of owner-operators, which meant almost every make and model of truck available in New Zealand could be seen with a Tranz Link logo on the doors.
While Tranz Rail was primarily a rail network, the Tranz Link trucks were still an important part of the overall process carting freight to and from rail heads, carting linehaul express freight and, of course, freight to areas where there
was no rail network.
In the early 2000s, Tranz Link adopted a new livery of dark blue trucks with silver stripes on the sides of the cabs and white angled stripes on the cab front. The angled stripes were reputed at the time to signify a Maori Moko, giving the new livery a real New Zealand or Kiwi theme.
The irony behind this was that soon after, Toll became involved with Tranz Rail and Tranz Link, which meant the transport division became Toll Tranz Link. This was the beginning of the end for the Tranz Link brand and livery, as Toll Tranzlink was gradually phased out to become
Toll New Zealand and to the Teal coloured trucks we see on our roads today.
Keep up to date in the industry by signing up to Deals on Wheels' free newsletter or liking us on Facebook.