Hidromek comes to Hamilton
---
The latest Hidromek LC145-SR has made its way to Hamilton for the very first time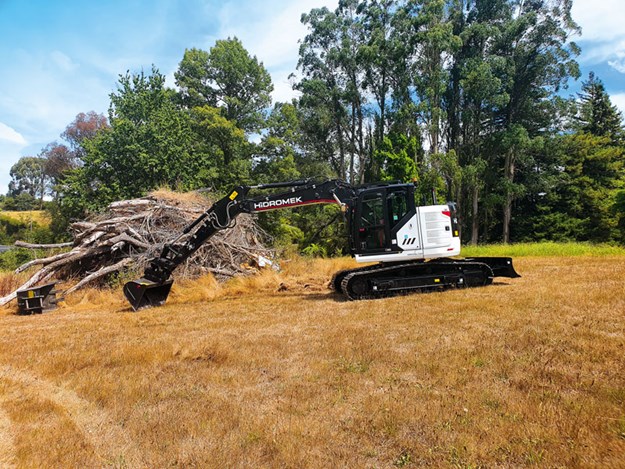 Waikato operators are being urged to check out the latest Hidromek LC145-SR, which has made its way to Hamilton for the very first time. Auckland's Magnum Equipment starting importing Hidromek machines in 2017.
Founder and company director Liam Field says demand for the brand has been growing ever since. "Hidromek is always coming out with new innovative ideas and constantly creating new equipment.
They're always raising the bar, and we're excited to continue introducing the machines to the New Zealand market," he says. Liam is urging operators in the Waikato area to come and have a look at the Hidromek for themselves.
"When people try these machines out for themselves, they really get a chance to see what they can do. The cab is second to none, with a huge range of features including air conditioning, windscreen wipers and a seat that's like a La-Z-Boy. It's like an office."
The Hidromek 145 cab has an array of features including use of six viscount cabin mountings that dampen vibrations, restyled travel pedals and levers, front and rear sun visor, a height-adjustable joy stick, large storage areas and more.
Keep up to date in the industry by signing up to Deals on Wheels' free newsletter or liking us on Facebook.