IMDEX acquires Flexidrill
---
Global mining-tech company IMDEX exercised its option to acquire New Zealand-based Flexidrill in a deal that strengthens IMDEX's market position and delivers advanced new drilling technology to clients
IMDEX obtained an exclusive option to acquire Flexidrill in January 2018, which enabled further development and extensive testing of its patent-protect technologies Corevibe™ and Maghammer™.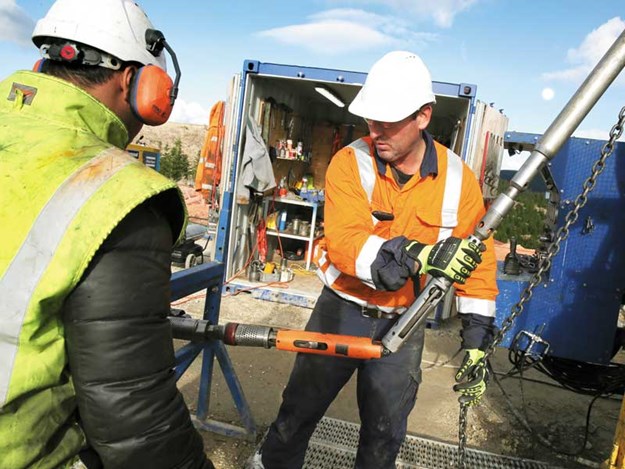 These technologies will offer substantial drilling productivity benefits and improved safety for IMDEX clients globally.
There's a strong industry demand for greater productivity—from drilling contractors and resource companies—and an attractive market for Corevibe and Maghammer, which complement IMDEX's integrated solutions.
Corevibe has delivered significant improvements in penetration rates—up to 90%—in addition to realising productivity gains of more than 30%.
A client involved in Australian testing said, "I personally believe this technology to be the most significant change to drilling methods in a long time, which is a very significant achievement."
Flexidrill is a strategic acquisition for IMDEX, which develops solutions that enable clients to drill faster and smarter, obtain accurate subsurface data, and receive critical information in real-time.
IMDEX managing director Bernie Ridgeway said the acquisition presented a compelling investment proposition.
"We are confident these new technologies will be a step-change for the minerals drilling industry globally and deliver significant earnings growth for IMDEX over many years.
"Corevibe and Maghammer are a strong strategic fit with our drilling optimisation solution and strengthen the company's position as a leading global mining-tech company.
"IMDEX technologies align with growing industry demand for total ore body knowledge, real-time information, lower costs, greater productivity, and safety.
"This is becoming even more important as our clients operate in increasingly challenging environments, working in remote areas and assessing resources at greater depths."
Perth-based IMDEX reported strong demand from drilling contractors and resource companies for the Flexidrill technologies.
Corevibe uses high frequency, energy pulse-assisted drilling for wireline coring and provides significant advancement in core drilling productivity.
Maghammer, currently being developed at IMDEX's New Zealand test site, uses a new hybrid drilling technique, which combines rotary diamond drilling with fluid-driven percussive drilling to achieve higher penetration rates compared to conventional coring.
It improves safety and there is substantially less dust than compressed air RC drilling.
IMDEX expects client trials in the third quarter of 2020.
The transaction to acquire Flexidrill is expected to be completed in early January with the payment of $3 million cash.
IMDEX has already paid $10 million (including cash and IMD shares), with $27 million in future share and royalty-related payments to be based on milestones being achieved and revenue being generated from the acquired technologies.
Find more construction machinery for sale in NZ   ​
Keep up to date in the industry by signing up to Deals on Wheels' free newsletter or liking us on Facebook.