Komatsu's SMARTCONSTRUCTION concept
---
Komatsu's new concept will cover four key areas to better the benefits for its users
Komatsu has launched its SMARTCONSTRUCTION concept in Australia and New Zealand and says it is a significant step forward in construction industry technology.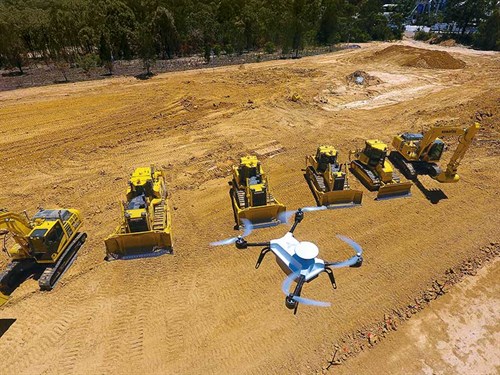 According to Aaron Marsh, Komatsu Australia's national technology solution expert manager—construction, and head of Intelligent Machine Control at its Smart Centre, SMARTCONSTRUCTION will allow Komatsu to integrate a host of game-changing technologies for the benefit of its users.
"With these new technologies, we are now able to provide an end-to-end solution for our customers across construction, quarrying, and mining," he says.
SMARTCONSTRUCTION has been designed to cover critical steps in a project's development, from initial site survey and design, through to machine control management, machine interconnectivity, and review of project progress during the construction phase, and finally, development of detailed as-built information for future construction and infrastructure maintenance.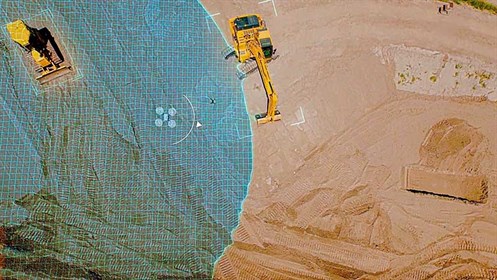 SMARTCONSTRUCTION covers four key areas:
A UAV (unmanned aerial vehicle) drone service, covering initial site survey along with cut/fill and stockpile calculations as well as ongoing progress tracking and site logistics
3D data services, including conversion of 2D and 3D data files to formats suitable for machine control applications and a best-industry practice 3D design consultancy, development, and management over the life of a project
Komconnect cloud-based service, which brings together all the information relating to a project, from initial survey, design drawings, and construction plans, through to machine control data files, project progress data generated by machines, and survey equipment as the job progresses and final as-built information once it is completed
Support services, covering remote monitoring, remote file transfer, and operating training; iMC (intelligent machine control) advice, project integration, and site set up; assistance and professional consultancy with 3D design file development; troubleshooting and servicing of machines and control systems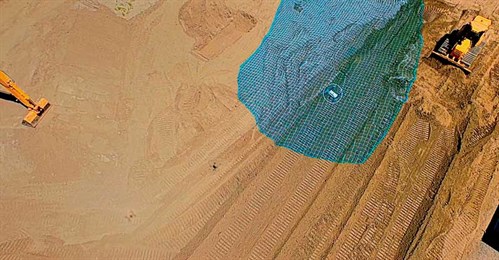 "SMARTCONSTRUCTION builds on our industry-leading expertise in machine management through our INSITE fleet management centre, KOMTRAX remote monitoring service, along with our highly innovative iMC offerings, which are currently available in dozers and excavators," Aaron says.
Komatsu says a key element in ensuring the success of SMARTCONSTRUCTION is delivering the training and support necessary for customers to successfully implement it within their operations and projects.
Keep up to date in the industry by signing up to Deals on Wheels' free newsletter or liking us on Facebook.