Forestry commentary: The end of a tough year
---
Deals on Wheels' Pat Cox takes a look back at the year that was
Another year draws to a close, one that has caught so many by surprise. We all like to think we live in a bubble paradise. The world sneezed and we all caught a cold. All our popular magazines left the shelves; Deals on Wheels knuckled down through difficult times and thanks to the leadership of our owner and editor Randolph Covich, we continue to bring the magazine to the shelves.
But politics has continued to affect the forest industry. The determination of New Zealand First negotiating skills after the 2017 elections saw the country enter into a three-party government, the introduction of the billion-tree programme, and the regional development fund throwing money around the regions was not without controversy.
Was it a success? It would appear not, as this has now been dropped and there has been little mention of carbon neutrality since NZ First has left Parliament.
I've always believed that the billion-tree programme was doomed to fail. It lined the pockets of a few who've managed to claim carbon credits from the ministry. It invoked the ire of sheep and beef farmers, as they were pressured to sell their land for conversion to forestry.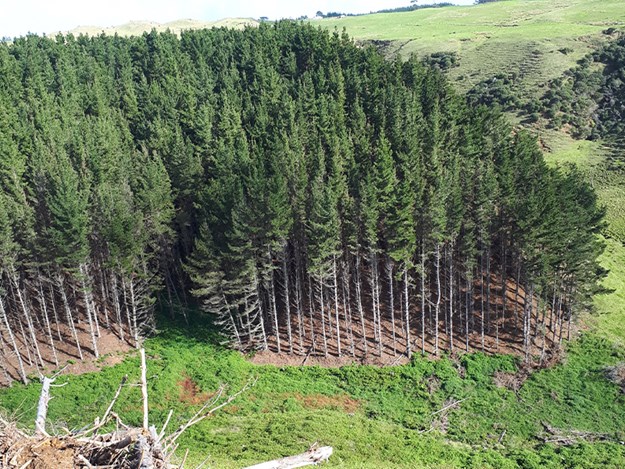 Another issue that I've addressed before in the magazine that's now New Zealand's number-one pest is wilding pines, currently covering 10% of the land. This will quickly increase to 20%. You have to ask the question: why pay to plant trees when it's happening naturally? Who do you blame?
Last month, I covered the introduction of pines as a cash crop back in the early 19th Century. The foresight of those early government decisions has seen forests become one of the top three earners for New Zealand.
Is there room for improvement in the production of trees? Should the industry be looking at producing a better-quality pine with more emphasis on durability, colour, and strength? Not only to be used as framing or fence post but also producing and advocating the use of timber beams rather than steel, footings for houses, or concrete (concrete and steel being two of the biggest carbon polluters in the world).
It's ironic that 80% of our tree production is exported to China with a big percentage milled for boxing for construction work with concrete and when finished with, is disposed of. The main concern is are we milling our trees too young? Logging Kaingaroa in the '80s with radiata planted in the 1920s/1930s produced aged mature pines, some as big as 1.5 metres through the butt end with a gradual taper to a height of up to 50 metres. Was the quality and timber recovered more durable and stable for house building? Early houses built with pine were boric treated.
What went wrong with the leaky house syndrome? Was it the style of building? Was the timber too young with little or no durability? With the experiment of pruning and thinning forest, the production of clears reduced the strength and durability of construction pine timber. Houses built in the '50s, '60s, and '70s are still standing today with no problem.
A number of agencies and building contractors were held to account for the leaky home syndrome, but not once was the question asked: were we building with quality proven timber or was it too young to withstand some form of water damage?
Back on 23 February 1988, when Cyclone Bola smashed into New Zealand, it ripped the guts out of Kaingaroa forest, cutting huge swaths through old crop (depression planted) radiata, complete blocks laid to on the ground, mostly uprooted, with some trees smashed off up the trunk. It was a complete mess and a dangerous job to clean up with some logging crews cutting nothing else for two years.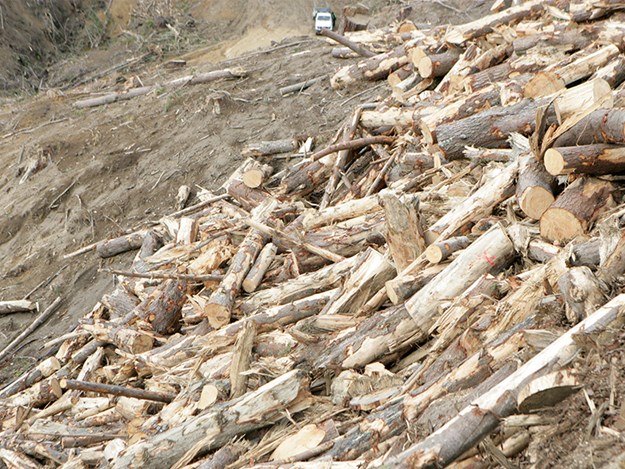 Fletchers Forest came up with a plan to try and save as much of this quality timber as possible. They built a landing next to the Rangitikei River and installed an underground watering system. They put 80 truckloads on the landing, approximately 2500 tonnes, the plan being to keep the logs wet and try and preserve them for as long as they could. Sadly, they could not get continued consent to draw water from the river and operations were ceased. It would have been interesting to see the results had this been allowed to continue.
New Zealand has a quality product in radiata pine. Our managed forests are unique, and we need to look at more ways to utilise the use for our home-grown market.
The second half of 2020 has seen the start of the forest industry recovery after having the breaks put on production in late 2019. Contractors in a strong financial position have weathered the storm well but any losses made earlier still need to be recovered. What could affect the balance sheet will be the introduction of another public holiday and an extra five days sick leave. It does beg the question of why we need 10 days sick leave? Are we more prone to getting sick than 50 years ago? Extra sick leave will drive up consumer prices and everyone pays.
On a different note, it was great to see when checking the stats up until 9 September that forestry has only two deaths this year. An incredible result that loggers can be proud of to have come through a tumultuous year, surviving lockdown, markets closed, and ports closed. This goes to show the resilience of the men and women who make this industry what it is today.
And now, before I sign off, I'd like to mention that the past year has brought its own personal challenges. To finally retire and then be locked down made me wonder what retirement was all about. I've enjoyed the opportunity to bring various topics and articles to Deals on Wheels and the support from the team has been fantastic. 
Now is the time for all to take a well-earned Christmas break and hope the new year will be productive and accident-free. Merry Christmas and a Happy New Year.
Find new and used machinery for sale in NZ
Keep up to date in the industry by signing up to Deals on Wheels' free newsletter or liking us on Facebook.