Product feature: Robur tilting hitch comparison
---
The Robur Power-Tilt and Robur Ram-Tilt set-ups are a nice piece of kit, especially for operators who need that extra versatility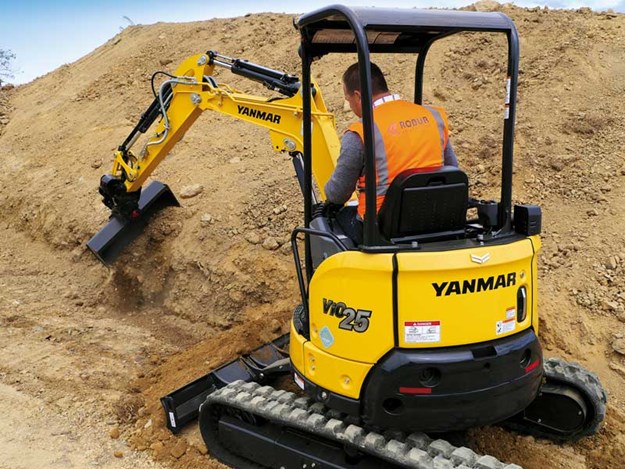 It doesn't take much to get my ears to prick up especially when it comes to plant and equipment, so when I heard Robur Attachments were about to deliver two identical mini excavators with different tilt-hitches to a customer, that was enough to get on the phone and arrange a pre-delivery inspection.
True to their word, Robur turned up at the agreed time on a South Auckland site, where we had some space to take a closer look at the Robur Power-Tilt and Robur Ram-Tilt set-ups.
Both are popular mechanisms in the marketplace and being locally produced from local and imported components, they get a big tick in my book. Having visited the Robur engineering factory a number of times, I can attest to the passion and skills I always see on display there.
Ram-Tilt coupler
Capable of tilting 45 degrees either way with heavy-duty rams, Robur says their Ram-Tilt has been designed with fewer moving parts from other similar hydraulic ram tilt couplers, is durable, easy to use, and simple to install.
"Operators really love the power of it. The hitch itself is quite compact, where we've tried to keep it as low as possible for maximum breakout," says Robur Attachments Ltd director Clem Simpkin
The Ram-Tilt coupler has four hydraulic hoses that run down through the centre of the hitch so the hoses and fittings are tucked out of the way, which significantly reduce the chances of damage.
One big advantage of the hitch is that its heavy construction allows the Ram-Tilt coupler to be confidently used with rock breakers, pulverisers, and other types of demanding attachments.
The Ram-Tilt coupler has fully-automated double-locking features and is compliant with all New Zealand safety standards. "Yes, this coupler offers great value for money and it's an ideal tool for a contractor's excavator," says Clem.
Power-Tilt coupler
Due to the use of a helical-tilt actuator—or motor for those who don't like tech talk—width-wise, Robur's Power-Tilt is narrower than the company's Ram-Tilt coupler. The squat design helps increase breakout force and being narrower than the standard footing trench width allows operators to dig as deep at their excavator will allow without damaging any side walls.
Similar to the Ram-Tilt coupler, it has four hydraulic hoses that enter through the centre, reducing the chance of damage by errant branches or steel rebar. Thanks to the actuator, the Power-Tilt can tilt up to 90 degrees either way and like its stablemate also has fully-automated double-locking features and is compliant with all New Zealand safety standards.
"The Power-Tilts are really a nice piece of kit, especially for operators who need that extra versatility. "I'm finding them very good in rental fleets, where I hear people are specifying them for that very reason," Clem says.
Working at pilot pressure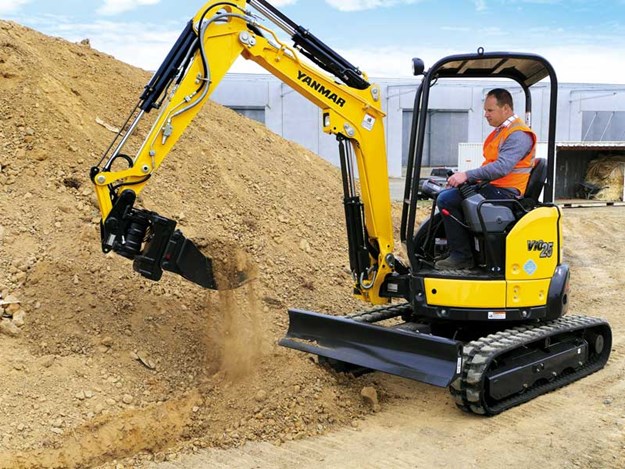 One big advantage with both of the Ram-Tilt and Power-Tilt couplers are that they are designed to work at excavator pilot pressure, which allows use of the factory-installed hydraulic circuit and negates the need to change to high-pressure hoses and valves. "By doing this, we save the purchaser a massive saving in time and installation costs," says Clem.
Summary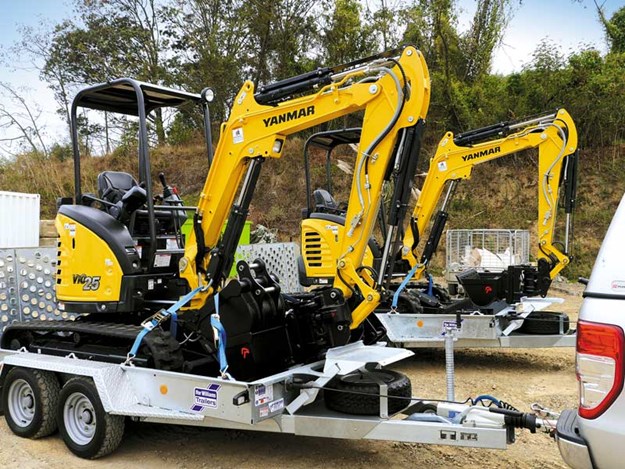 Depending on the application and I guess how far the budget extends, the Robur tilt hitches represent good reason to take a closer look at. The build quality looks sturdy and I can see a lot of thought has gone into designing kit that should give owners a good return on investment.
For more information, visit robur.co.nz.
Find excavators for sale in NZ
Keep up to date in the industry by signing up to Deals on Wheels' free newsletter or liking us on Facebook.