Cover story: Cat's new next-generation mini excavator range
---
Cat's new next-generation mini excavator range is set to change the game for owner/operators and larger firms alike following their arrival in NZ
Caterpillar's new next-generation line-up of mini excavators has arrived in New Zealand and the national distributor is taking two models from the Kiwi line-up out on the road.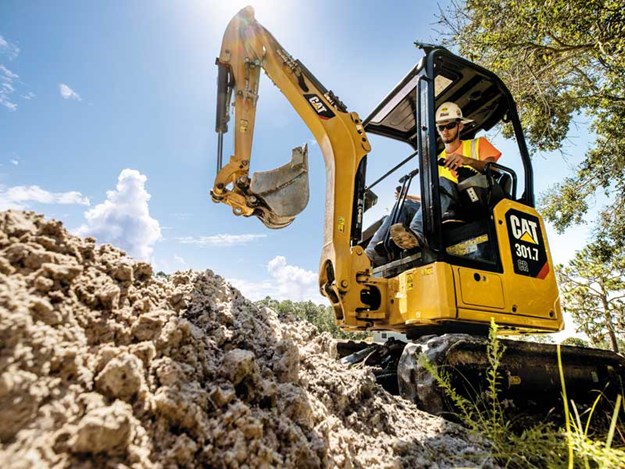 The Gough Cat roadshow is set to kick off on 13 March on Auckland's North Shore before making the trek around the country, calling in at South Auckland, Hamilton, Tauranga, Taupo, Palmerston North, Wellington, Blenheim, Nelson, and Christchurch, before concluding in Wanaka in mid-April.
Across the board, the new mini excavators are packed with features that haven't been seen on machines of this size before.
New Zealand's Cat mini excavator line-up will consist of four models of which two—the 1.7-tonne and 1.8-tonne models—will be available to see on the Gough Cat roadshow.
A game-changer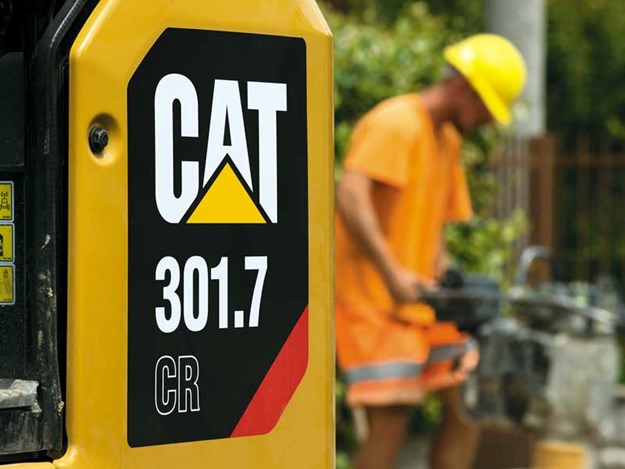 Gough's industry sales manager, James Lundy, says interest has been strong in the new next-generation machines, which showcase several industry firsts for excavators of this size.
"Caterpillar has engineered an air-conditioning system for the cab of the 1.8-tonne excavator that won't undermine machine performance. This represents a real game-changer for the industry," he says.
"The most notable change is the introduction of stick steer, which is exclusive to Cat's next generation mini excavator models. This allows an operator to switch into travel mode with a press of a button, turning the left-hand joystick into a travel joystick. A simple press of the same button switches the machine back into traditional excavator controls."
James says that cruise control, auto two-speed, and blade float, all complement stick steer by allowing the operator to easily put the machine into cruise control much like a car and continue to steer while travelling and operating the blade. Simply put, says James, this combination of technology ensures there's no more effective way of moving or back-filling than in one of these machines.
"The new next-generation machines also feature customisable hydraulic response that gives the ability to manage a variety of applications. The colour LCD monitor can be used to set to fine, normal, and aggressive speed and responsiveness giving operators the ability to match machine performance with specific job requirements," he says.
Other features in the new Cat mini excavator range include Bluetooth phone connectivity, tiltable cabs for servicing, and the option of a pressurised and sealed cab to minimise dust and sound impact. They also feature auto idle and expandable undercarriages for tight-access sites as standard.
Additionally, a Bluetooth key with push-to-start button takes these machines into a space normally associated with the automotive sector. Each machine comes with two uniquely paired Bluetooth integrated keys that signal its proximity to the machine and allows it to start. In circumstances where the key is missing, it can still be started by entering a passcode into the monitor.
Power and performance
The new 1.7-tonne Cat mini excavator features a powerful Caterpillar C1.1 engine, which delivers 16.1kW—an impressive 26% more than Cat's previous industry-leading models. At the same time, Cat has incorporated advanced hydraulic technology normally reserved for larger machinery, which provides excellent fuel economy combined with the power to perform.
Other savings will be noticed on the total cost of ownership over time. James says the new next-generation Cat mini excavators lower their total cost of ownership by 15% through the use of more interchangeable parts as well as newly redesigned flatter panels that are simpler to manufacture and less costly to repair.
"We have always been very proud of the firepower the Cat mini excavator range boasts but now the next-generation machines take things to the next level with plenty of comfort and convenience specification.
"The best innovations often come from listening to customers, and I think the level of equipment in the Cat mini excavator range is an example of this. For an operator battling the summer heat in Wanaka or the winter cold in Wellington, a weathertight cab is of huge benefit, increasing operator comfort and going some way to help stem fatigue.
"Gough is excited about the potential these next generation mini excavators deliver, which is why we have organised our demonstration day series throughout New Zealand during March and April. We would welcome the opportunity to show how these machines can make a difference in the New Zealand building and construction industry."
Contact Gough or visit nextgeneration.nz/mini to arrange a demonstration or machine test. "I'm confident anyone who does so will be more than impressed," James concludes. 
For more details on the next-generation Cat mini excavator range, visit nextgeneration.nz/mini. 
Keep up to date in the industry by signing up to Deals on Wheels' free newsletter or liking us on Facebook.