Specialist OTR tyres
---
BKT, available from TRS Tyre and Wheel, has shaped an entire product range of loaders working in off-the-road applications.
The line-up has been designed to face challenges on the most differing of terrains, from snowy and icy surfaces to muddy and rocky ones at quarries and mines.
BKT says the comprehensive range features advanced traction performance, strength, and safety for operators at work and is designed to significantly enhance driving comfort.
Loaders are important types of machinery in the OTR sector, since they perform heavy operations on any type of terrain over long paths and for a large number of hours of continuous operation. Hence specific and customised tyres are needed for such complex requirements. 
Earthmax SR range
On muddy and earthy surfaces, the Earthmax SR30 and Earthmax SR49 are
main players featuring an L-4 tread. The SR30 can be an ideal solution, suitable for particularly tough operating conditions, since its multi-ply steel belts along with the rigid block design provide excellent traction, stability, and durability.
The special tread compound, which has been specifically developed by BKT, enables the tyre to withstand cuts and abrasions as well as to dissipate the heat created during the loaders' operations.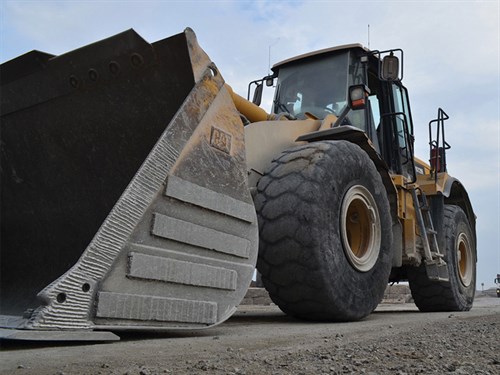 Earthmax SR49 dominates in tough environments such as mines, where traction is an essential factor. Besides, it is a sturdy, cut-and chip-resistant, and highly-performing tyre.
Also developed for this kind of surface is the Earthmax SR50 with its aggressive L-5 class tread. The result is a longer tyre life cycle and steady resistance to numerous obstacles one can find on sites with muddy terrains and earthy surfaces.
Thanks to its particular robustness and lateral stability, the tyre is ideal for loading and levelling operations.
Recycling operations
For recycling operations, BKT suggests Earthmax SR43 and Earthmax SR53. The latter is also suitable for rocky and underground mining applications, particularly harsh environments, where debris, stones, or foreign matters can be found. The special compound along with an L-5 class tread and excellent self-cleaning properties ensure a long and profitable operating life.
BKT's main goal is to research in more advanced solutions and results. The company studies every single application, usage condition, as well as the diversity of the terrain in detail in order to provide precise and cutting-edge technological products
that are able to satisfy all user needs.
For more details, call 0800 336 334 or visit trstyreandwheel.co.nz.
Keep up to date in the industry by signing up to Deals on Wheels' free newsletter or liking us on Facebook.