How to make the forestry industry safer
---
This year has not started well with four deaths to date already. Patrick Cox takes a look at safety failings in the forestry industry.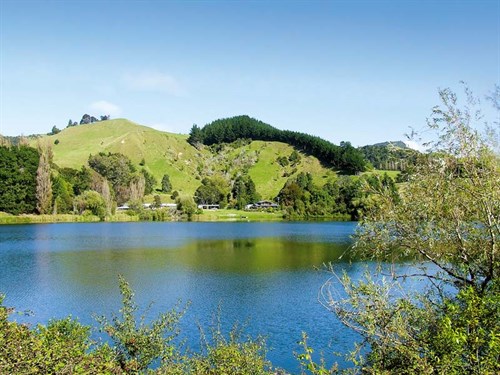 To be blunt, all the health and safety awareness, and so-called practice, has not done a damn since thing to improve the standard of loggers' conditions. I have stated before, that the '70s, the death rate was, and still is now, around 10 to 12 loggers a year.
Why are these concerning statistics still the same?
Nobody has the nous (I could use a stronger bushman's terminology) to stand up to the big forestry conglomerates. Back in the '80s, the Labour government floated the dollar, removed all subsidies, and made New Zealand deal competitive with the rest of the world. The logging industry withstands the worst of this when logging companies screw the tonnage rates down and logging crews are expected to produce more for less. Production targets go up, crew sizes come down and men are required to produce double the amount of timber.
In today's world, advertisements on television have CEOs advocating we must get our people home safe, and the government advocates legislating new work safe laws. Bullshit!
It is the government and big corporates who have pushed for the export dollar, therefore squeezing hourly rates, removing penal rates like double time, and driving workers harder to the point of working dangerously to meet targets across all industries. Now they stand in front of us like pious angels concerned about our health and safety. Yet, as I see it, they were the ones that caused the problem in the first place.
To make the logging industry safer, loggers need better rates of pay, less pressured hours to produce their targets, and generally better working conditions. They shouldn't be made to work through heavy rain, often knee deep in mud, to make a living.
Although I was not a big fan of unions, they had their place. The prime one was that they protected their workers income and working conditions.
Do loggers take their full entitlement of holidays every year? Historically there is the Christmas shutdown, one or two weeks at most, and back to work. Do workers take another two weeks through the year? Or do they keep going because they want the money? Every worker needs a break to replenish the batteries.
As an ex-logger I was guilty of working through holiday time as well. Now, I appreciate a complete break from work and spread my holiday's out through the year to suit me to appreciate the pursuits I enjoy. This year, and for many years gone by, I head off into the bush for the roar and chasing those big red stags on 1 April!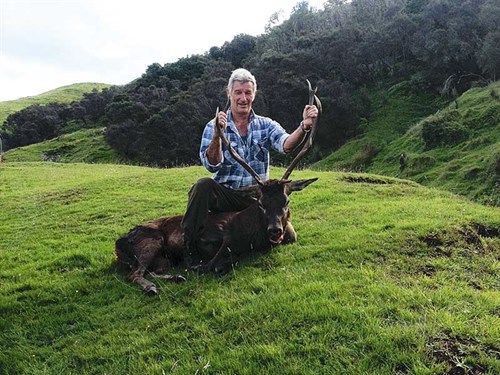 To be fair, I do look for easier country now. This year I was fortunate to hunt on the back of a large cattle and sheep station backing onto the Ureweras which is between Napier and Wairoa. An 8.5-hour drive from Whangarei to Wairoa saw me pick up an old hunting mate, who, with two new knees and a new pacemaker stuck in his chest after a mighty heart attack that almost killed him two years ago, still gets that call of the wild. We had made arrangements with the farmer to hunt on his property which is always the best way. You would be surprised how many farmers are OK with hunters – but ask first because they do not like poachers.
Arriving at the lodge just after lunch we were greeted by the owner and his son. There were cups of tea and sandwiches for lunch before we were both required to put a bullet hole in a small pink dot at 90 metres. Nobody is allowed to go out the back without showing that you can shoot and can do so with safety. With new ammo, the first shot was a little high requiring a small adjustment to the elevation on the scope, which then saw the second shot through the pink dot.
Relief all around as we were now allowed to hunt. Between us there's nearly 90 years of hunting experience between my mate and me. We were guided round the farm by the owners son – a big slab muscled six-foot-four tough back country farmer in his early 30s which made us realise, should the hunt be successful, we had a big set of shoulders to chuck the deer on!
We jumped in the old Toyota Ute with me sitting on the back on an old sofa. We had not gone far before we started spotting deer; in fact, there were deer everywhere. I prefer shooting stags at this time of year as they are nice and fat. With the roar normally just starting, they are in their prime. Later in April after fighting other stags and chasing hinds around, they slim down a bit.
We then stopped on a ridge for a while observing, but no stags in sight. We moved on around the farm up through a patch of native bush to another ridge on the back boundary, sneaking up on a small knob to look down into the next gully.
There we found what we were looking for and a well-placed shoot had a nice eleven point stag down by four thirty pm. After gutting him, our guide picked the whole animal up onto his shoulders, head and all, and wandered off down the hill to throw it on the ute.
A complete break is a must. Those who say they have not had a holiday in years are, to me, just idiots and are accidents looking for a place to happen. Holidays are important for your own health and safety – take them.
For the latest news and reviews, subscribe to Deals On Wheels magazine here.
Keep up to date in the industry by signing up to Deals on Wheels' free newsletter or liking us on Facebook.