Event: Wheels at Wanaka—Terra Cat Earthmoving Extravaganza
---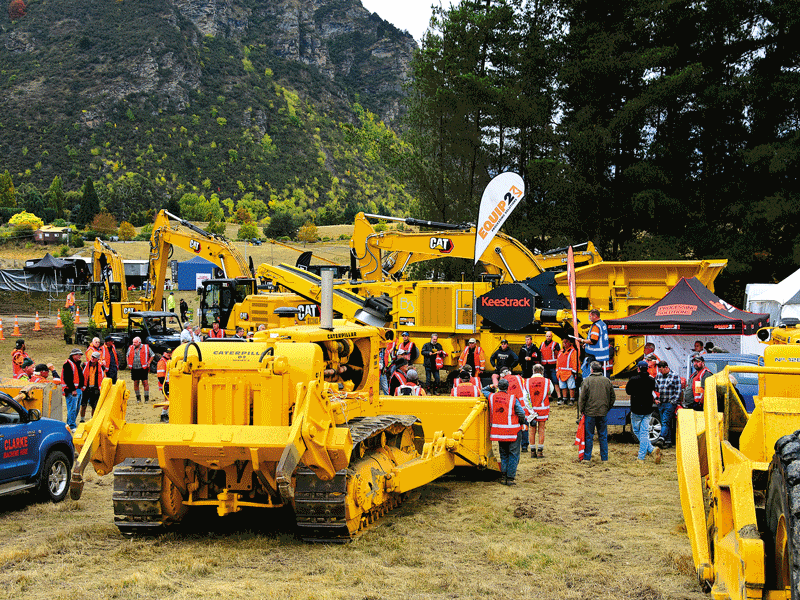 The operators briefing prior to start up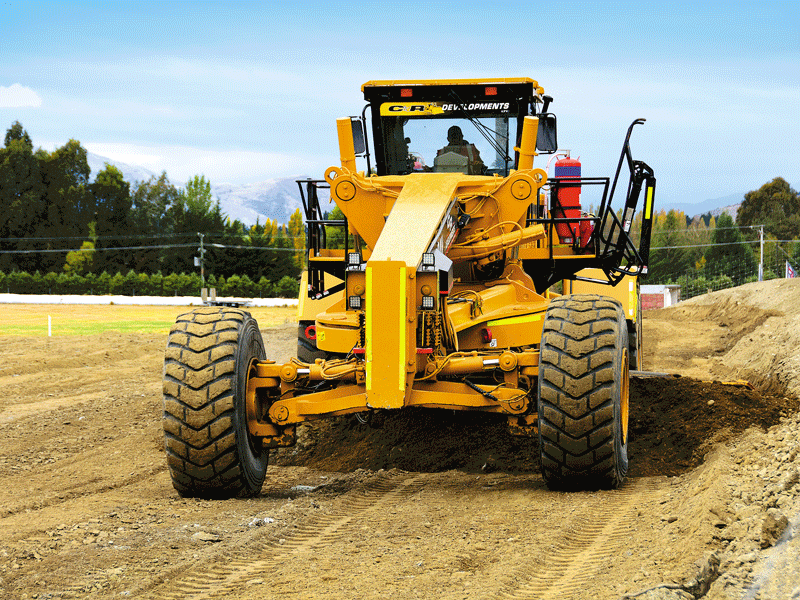 The sheer size of C&R Development's Caterpillar 24H impressed the spectators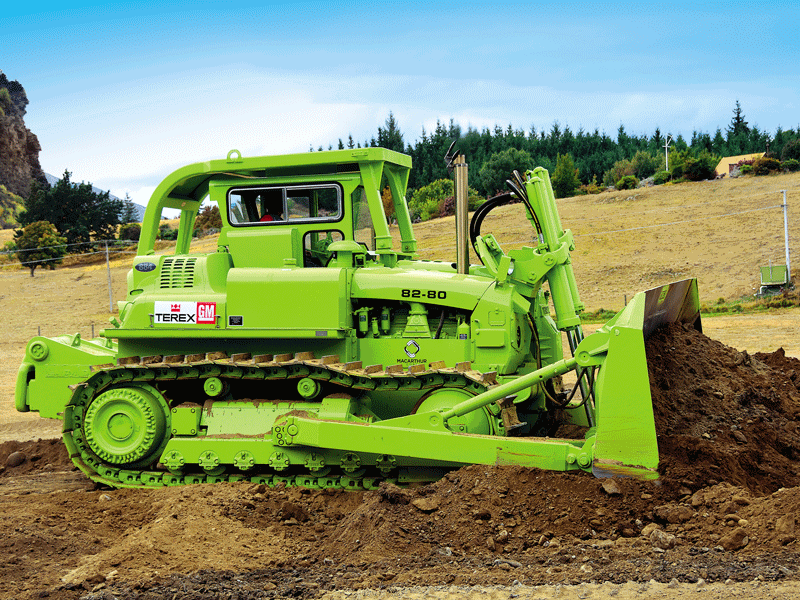 The only Terex 82-80 bulldozer in New Zealand makes its opening push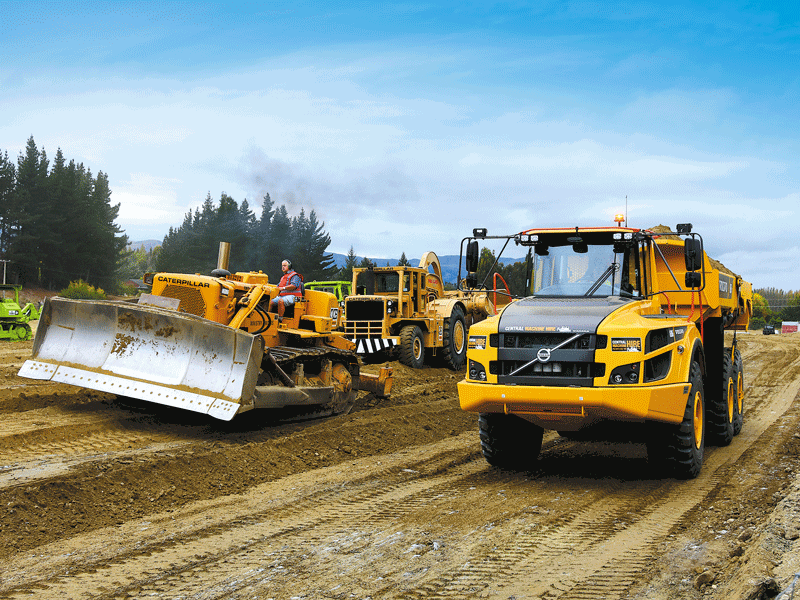 Classic earthmovers were joined by a number of current machines. A Volvo A30G passes by.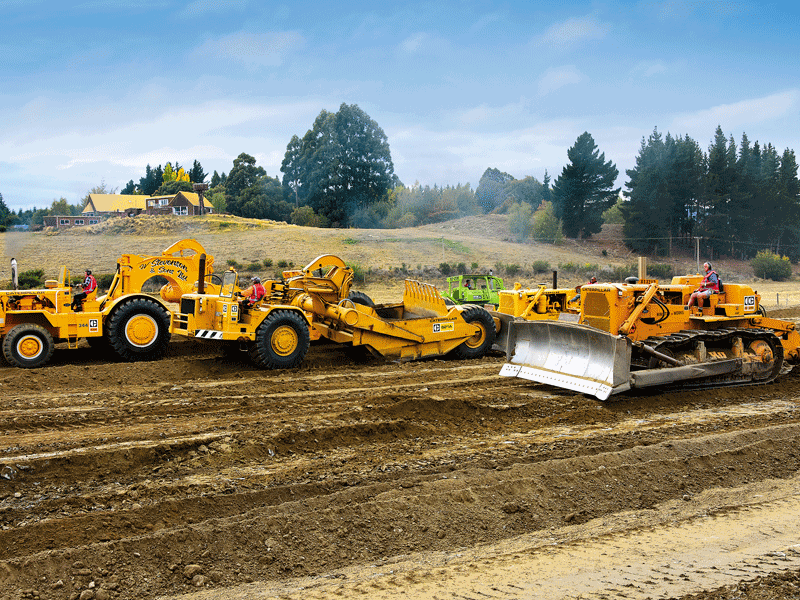 Caterpillar 630B and 621A scrapers loading as a Caterpillar D9G rips ready for the next round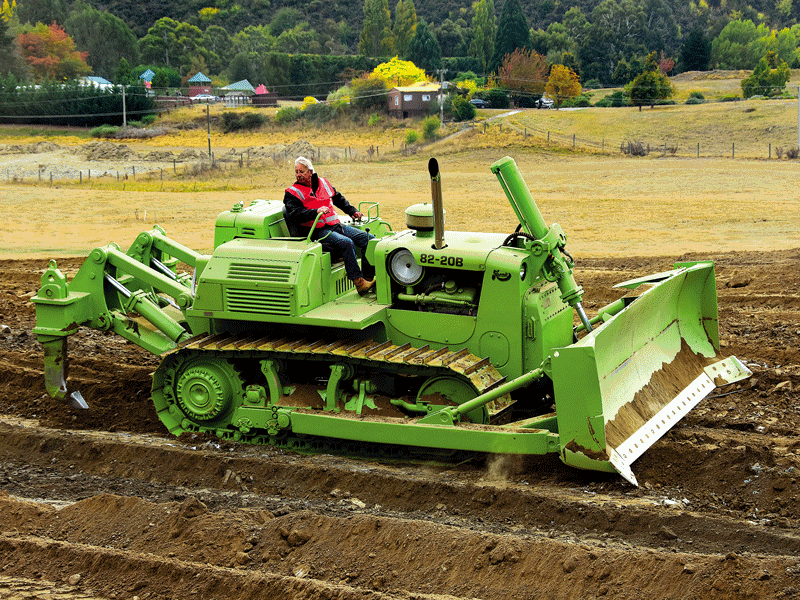 'Kermit', the AF Porter Terex 82-20B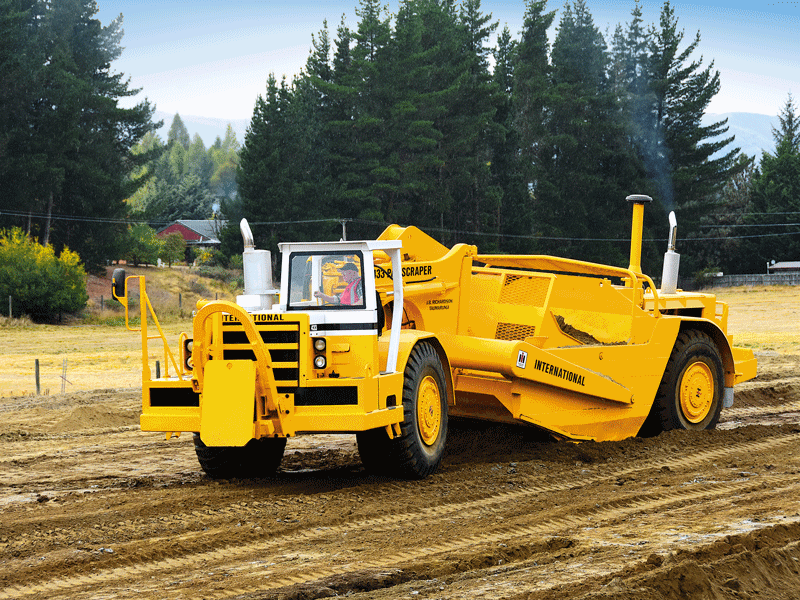 The Ross Brothers recently completed this restoration of former Taumarunui contractor JB Richardson's International 433 Pay Scraper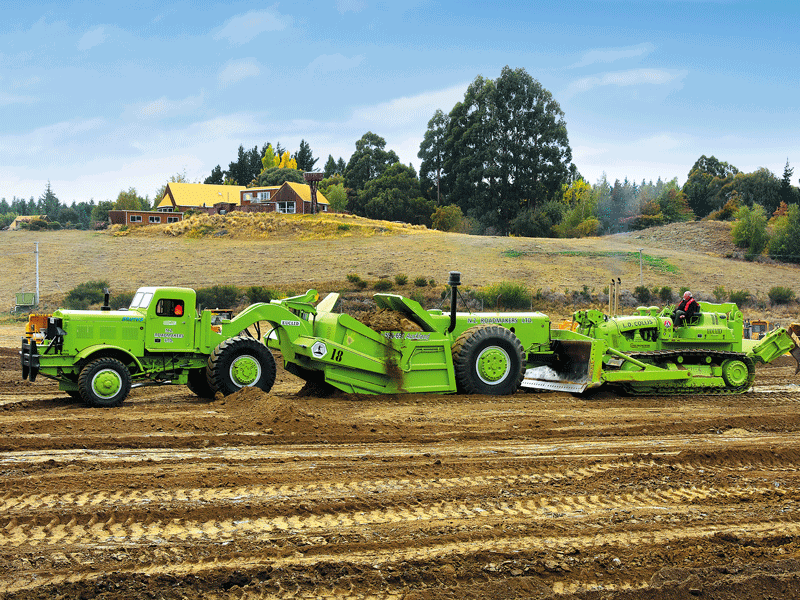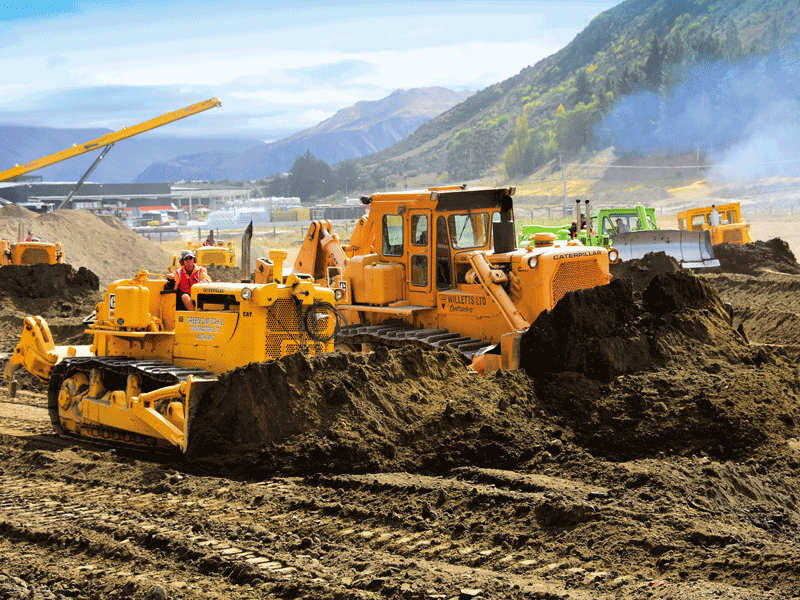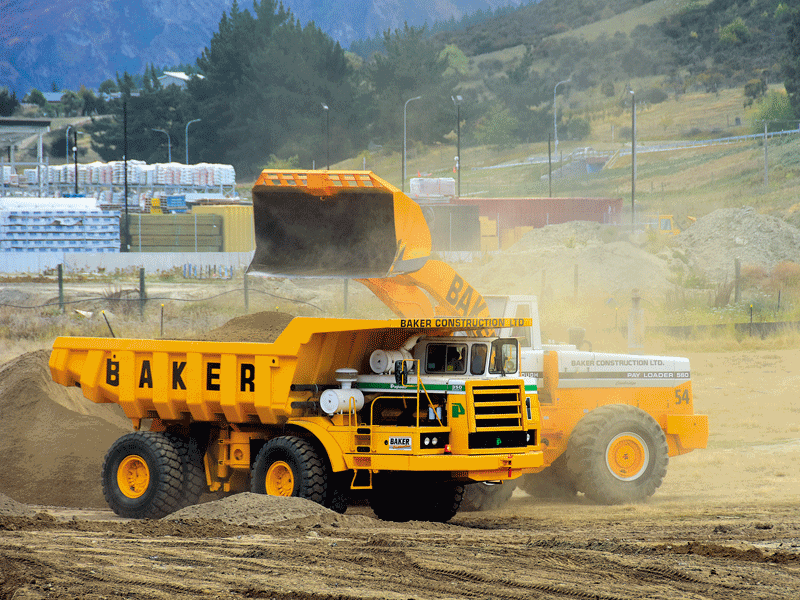 A Payhauler 350B takes on another load from the 560 Pay Loader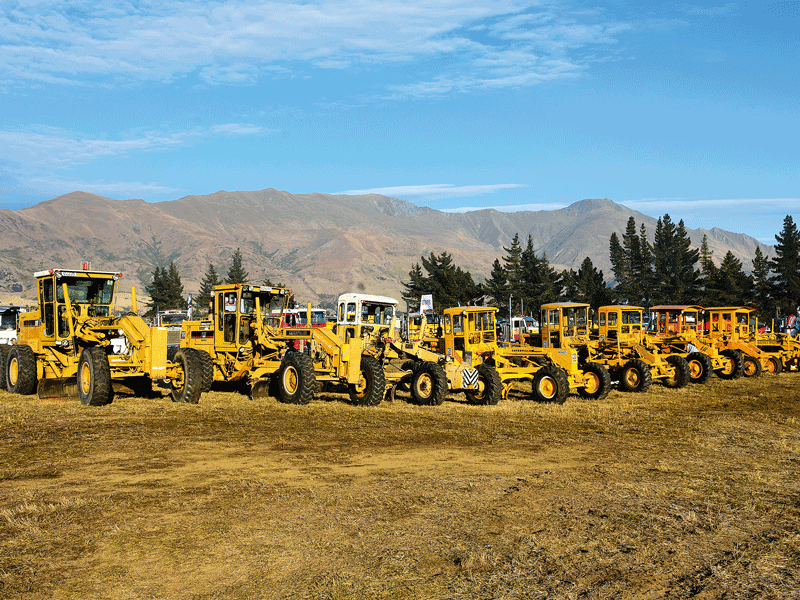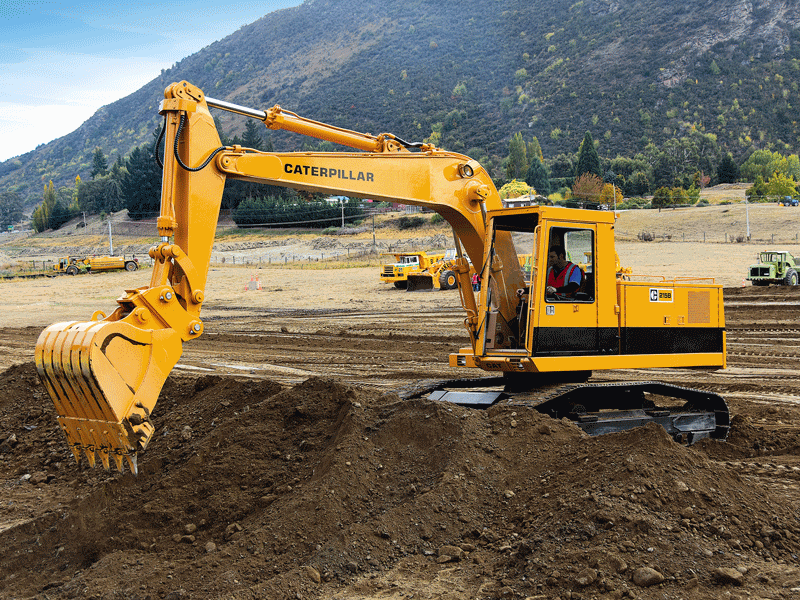 Greg Robinson's Caterpillar 215B excavator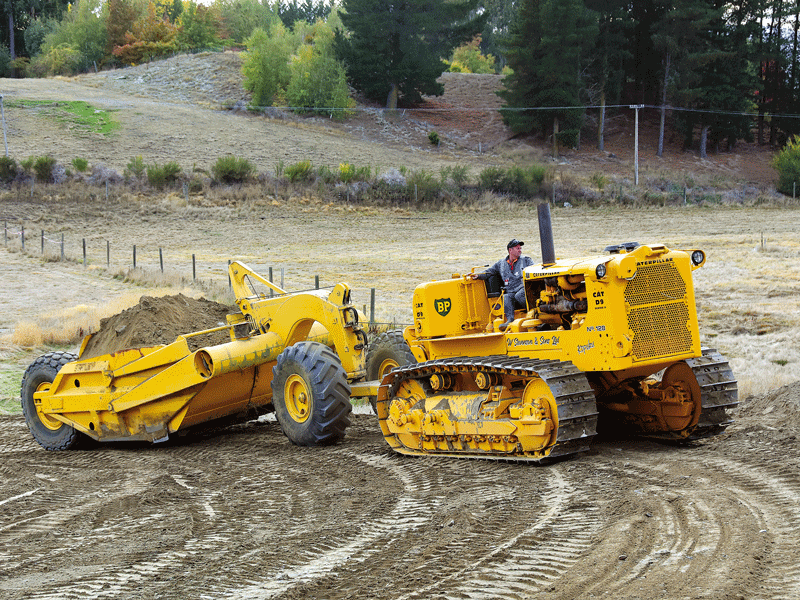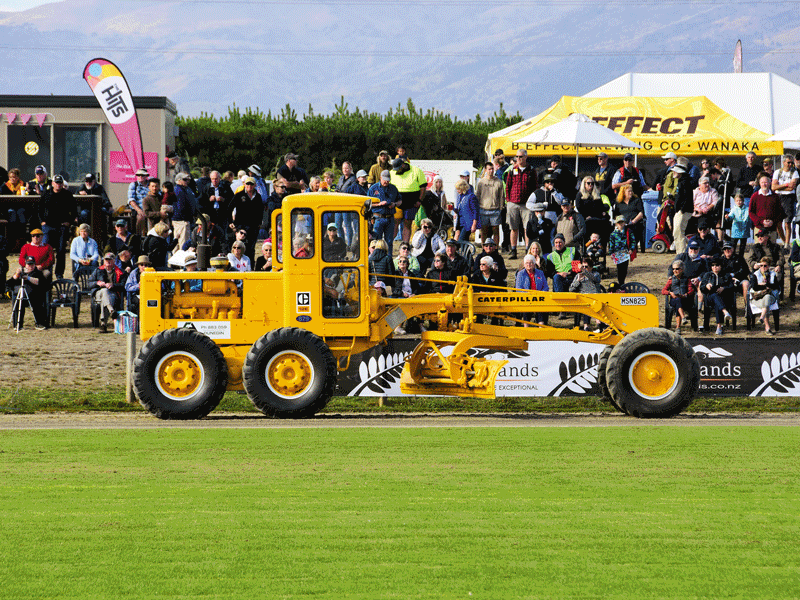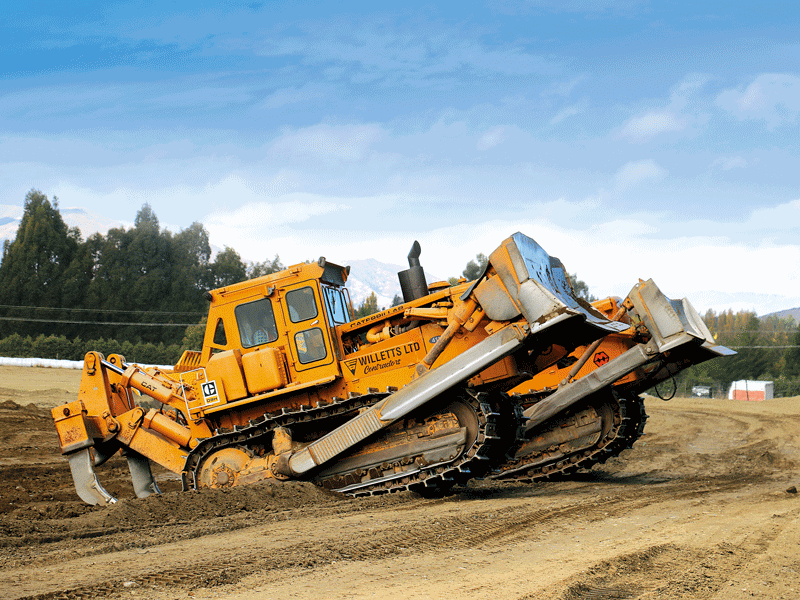 All the action from the Terra Cat Earthmoving Extravaganza at Wheels at Wanaka 2021
Heralded by many attendees as the 'greatest show on earth', Wheels at Wanaka, described by the organisers as a biennial History-in-Motion Show, attracted 24,000 attendees to the lakeside town over Easter Weekend.
A must-see on many visitors' itinerary was the Terra Cat sponsored Earthmoving Extravaganza, which ran over three consecutive days. Around 80 machines from all over the country were trucked into Wanaka, with most performing live demonstrations in a newly constructed pit.
Earthmoving Extravangza director Paul Clarke and a team of volunteer operators ran a range of tractor and scoop combinations, bulldozers, motor scrapers, loaders, and haul trucks through their paces in a superbly choreographed display.
With the machinery in operation spanning over four decades (1940 up to the 1980s), many of these machines having worked on major New Zealand construction and mining projects of those eras.
Making a first public appearance in New Zealand was a 1969 Terex 82-80 bulldozer recovered from Wakefield in the US and bought back to Dunedin, where it underwent a top-notch restoration in the Clarke Machine Hire workshops.
The symphony produced when this and a Euclid TC12 bulldozer combined to push-load various scrapers produced many smiles from the spectator embankment. Several people were heard saying it was one of the weekends highlights.
A special feature was the 125 years of grading in New Zealand. Machines ranging from early horse-drawn graders through to Caterpillar Auto Patrol and 12 Series machines and more modern graders were both on static display and undertook working demonstrations over the weekend.
Several mining graders were as in attendance. The largest, C&R Developments Caterpillar 24H, topped the scales at over 70 tonnes and was another popular drawcard. The historic earthmovers were joined by a selection of newer plant from the Terra Cat, Trans Diesel and the Equip2 stables.
Awards
Best in show awards
Earthmoving
Vintage
Alistair McDonald, Ruston Bucyrus RB10 Dragline
Classic

Ken Tisdall, International TD18

Modern

Keith Sargeson

Bulldozer

Trevor Smith, Euclid TC12

Loader

Tim Ross, International 560 Pay Loader

Grader

Al Haig

Off-Road truck

Ken Philpott, Caterpillar 769B

Horsepower
Yeatman Bros, Wabco 333FT
Performance award

Phil Dreadon Snr and
Phil Dreadon

Terra Cat Operator
Daryl Sutherland
Terra Cat Modern

Blair Duncan

Robert Duncan Memorial Trophy (for outstanding contributions to Wheels at Wanaka)

Ross family, C&R Developments, Cambridge
Find new and used machinery for sale in NZ
Keep up to date in the industry by signing up to Deals on Wheels' free newsletter or liking us on Facebook.